This week, we come over all Autumnal and cosy on a Portrait Adventure with Richard & Sarah. Sheltering in the rocks which tower above Widdop Reservoir, these pictures prove that a wedding is not the only time you can, or should, record the chemistry with those you love. I mean, seriously, as much as I adore the weddings I photograph, its the romance at the centre which is the most rewarding to capture.. and this should be honoured with photographs more often.
I often do shoots like this before a wedding, or perhaps the day after. People seem more open to the idea of taking romantic photos, when the word 'wedding' hovers nearby. But why?
Why is it, that this single event, however epic, is the only time we can justify celebrating our partners in photos?
I have watched so many couples in life, just doing everyday things, and marvelled out how they glow together; an old couple eating fish and chips on a bench in the sunshine; a stolen kiss under a tree while the kids wreak havoc around them;
a guy lifting his partners hand to kiss it whilst they walk, without prompt or look, peeling a smile across the others face.
With everything going on in the world at the moment, and this country, I love to let myself see love wherever I can.
This gorgeous couple, were the perfect example. I wanted to take them somewhere natural, with a sense of drama that only nature can offer. Widdop Res, on the edge of Bronte country, delivers this by the bucket load. After climbing the steep hill, littered with huge boulders, we left the water behind and below us. It took a little climbing to get up and around the ridge, but once there, the low sun could warm our faces again.
With nothing but an oversized wool coat to keep warm, I left them to it. They had that magic which is a dream to shoot;
laughs and quiet banter, with moments of utter silence and comfort.
You cannot stage this, you can't pose this up and make it look natural. If you did, it would be pure cheese; like finger nails down a blackboard to me. This sort of comfort and chemistry, I think, can only come with time spent together through life. For a shoot, you just need to create the right setting for it.
Here at Widdop Res, the powerful wind, and failing warmth of October, just added to the atmosphere.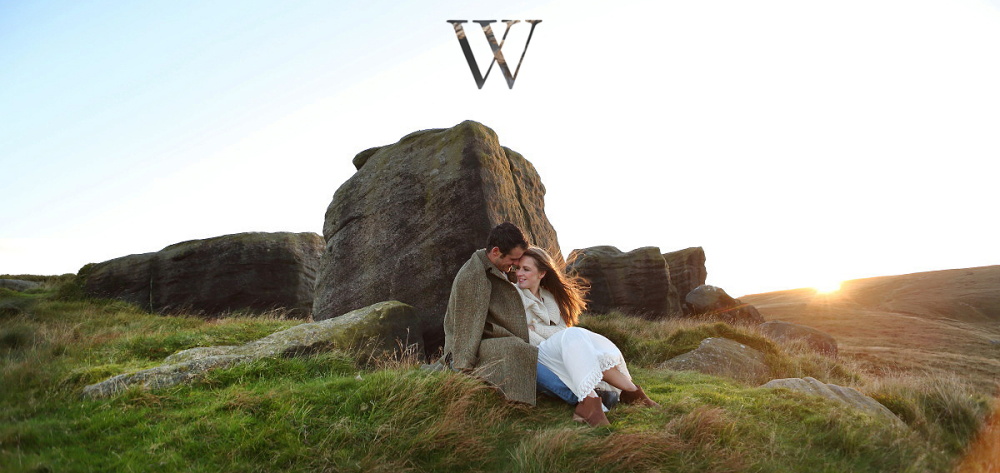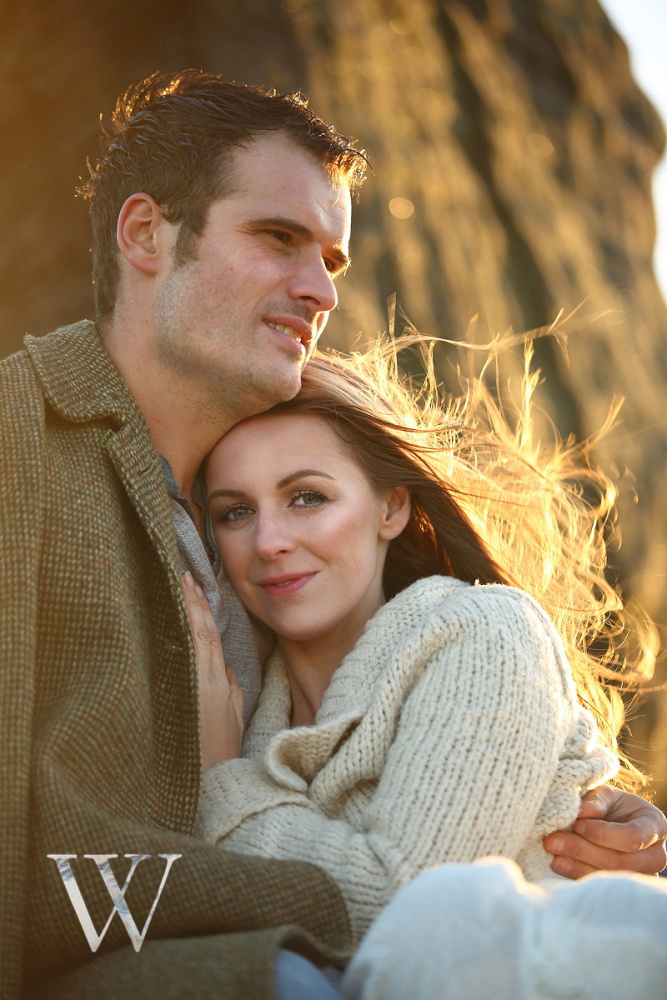 I love the opportunity to take shots like this. You don't need a wedding or children to take meaningful photographs. Give yourselves, your parents or friends, the encouragement to do it. Because I truly believe that photographs can often relay back a feeling to us, when we need to remember it most.
I recently read this quote from filmmaker and photographer, Robert Frank, and it reminds me of what I want my photographs to be. Imagine the photograph to be a feeling the photo gives you, and it applies all the more...
"When people look at my pictures I want them to feel the way they do when they want to read a line of a poem twice."
GWx