This week, we hang out with the effortlessly cool newlywed 'Lutes'. Taken the day after the wedding, with nothing but shades to shield their tired eyes, these shots cut right through any idea of cheesy romance. For me, this shoot is share-worthy if only because it is so very them. Seriously, those t-shirts though...
Stepping outside of the car air-con, and taking a full face smack of midday sun, I wondered what on earth we were doing.
We had always planned to shoot the day after, and it all seemed pretty straight forward in theory. But when I met them that afternoon, I felt terrible for dragging them back out for more photos. Throwing my camera bag over my shoulder, I turned to look at them with some words of encouragement... but the glare off the metallic writing on their t-shirts stopped me in my tracks. Personalised married-name tees?! In lamé gold?! Ok, let's do this...
Alberobello itself, is very quaint. The infamous conical roofs, stacked along pathways busy with tourists, have an other-worldly feel. One building like this, would be interesting. A whole village feels entirely exotic and removed from daily life. Somehow, this made it the perfect backdrop for these two. It felt like a huge contrast to the remote Italian Farmhouse we had been in the day before.
Now, here they were, pushed up inside doorways or leaning out over the far reaching views of the town; built up, picturesque, but mostly just.. Quirky.
We had captured plenty of up-close romance at their wedding, and taken full advantage of the golden hour. In these shots, we didn't labour that point. When they just stood in front of me, side by side, but with distance between them, it clicked; they didn't need to be touching to look together. That's a sort of magic that not many couples have. And don't get me wrong, it didn't take long for them to hug up and giggle (as you can see in so many of their cutest shots) Photographing a couple, stood apart, is a bit of a hipster-gimick, which sometimes turns me off. Other times, it's spot on.
Claire and Stuart didn't need eye-contact or touch to show how together they are.
They didn't even need to be stood near each other.. something magic happened when they both just stood and looked at the camera.
Two individuals who also happen to be wicked together. Powerful stuff.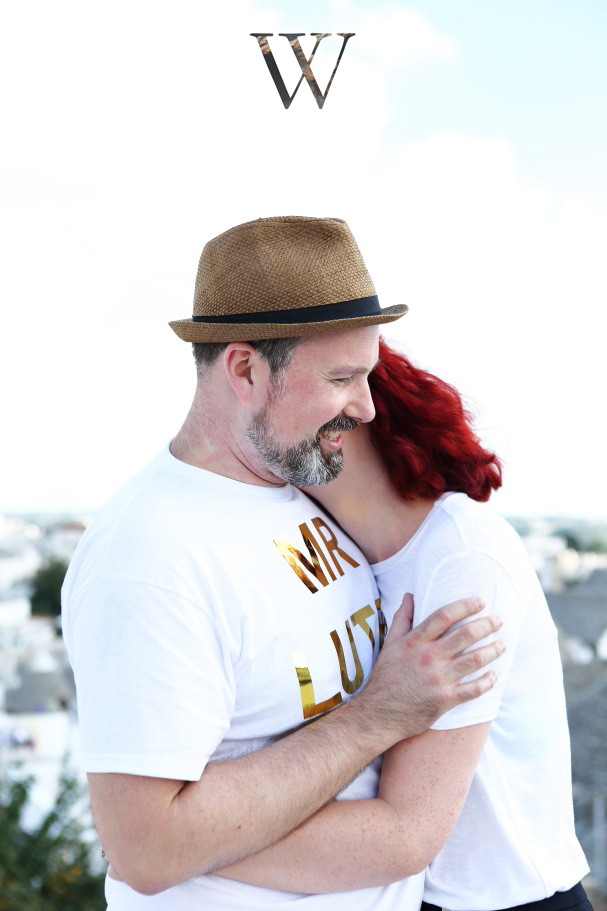 Intimacy in photography is not always about physical closeness. It's about a raw and unedited display of chemistry and connection. As with most things in life, it's the spaces in-between things, which tell us the most. This may be the root of a more comprehensive blog post in the future.. but writer Pico Iyer puts it beautifully...
"...In many a piece of music, it is the pause or the rest that gives the piece it's beauty and it's shape..."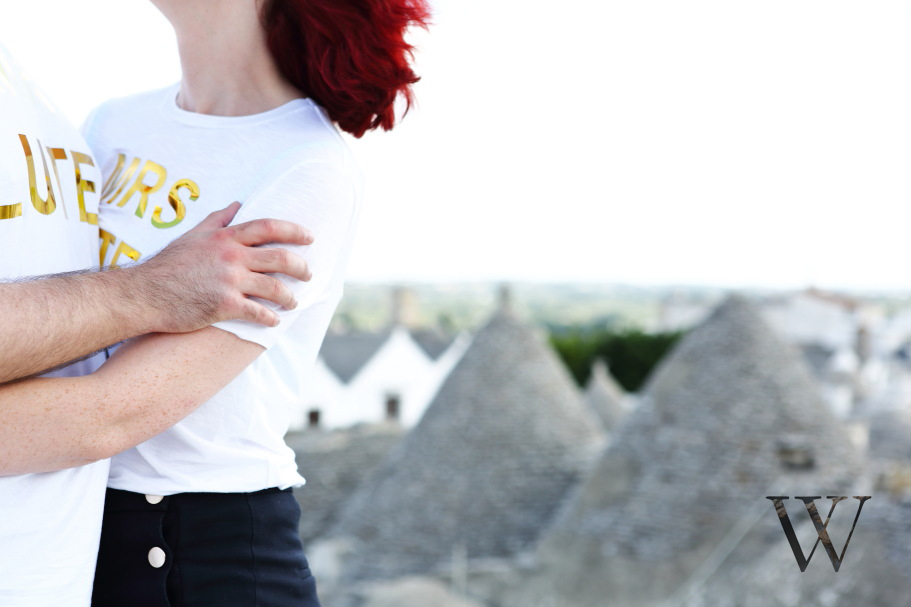 Always look to the people you shoot, to find the most real and soulful way to capture them. Avoid the go-to's you have mentally collected and tested, and
make sure that it is you who is searching for what they are, and not them grappling for what you want.
Major thanks to The Lutes for flying me all the way out to this beautiful part of the world! Is it really Winter already? These super sunny photos are making the view outside my window all the more dreary... *hides back under blanket*
GWx