Little people change all too quickly.. The first three years of childhood are a 'blink and you'll miss it' blur. This week, I take the opportunity to prove just how much they can change in three months. I photographed gorgeous little Camilla, first at 8 and a half months, and next at twelve months. The similarities and changes are complete magic to witness, let alone to photograph. And those incredible expressions.. what a little lady! (Pictures from both shoots shown here, below)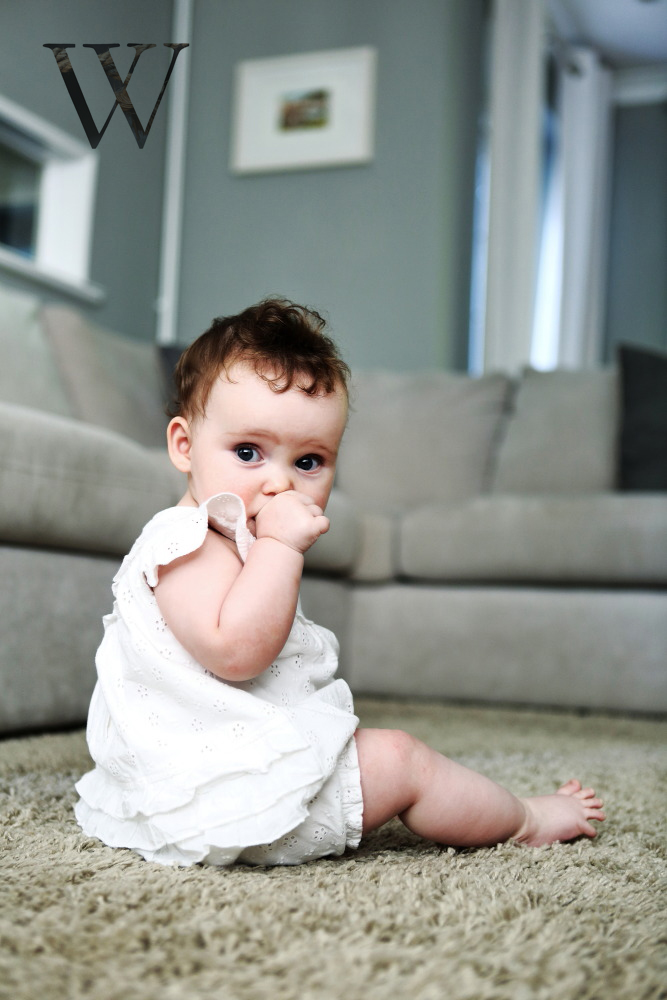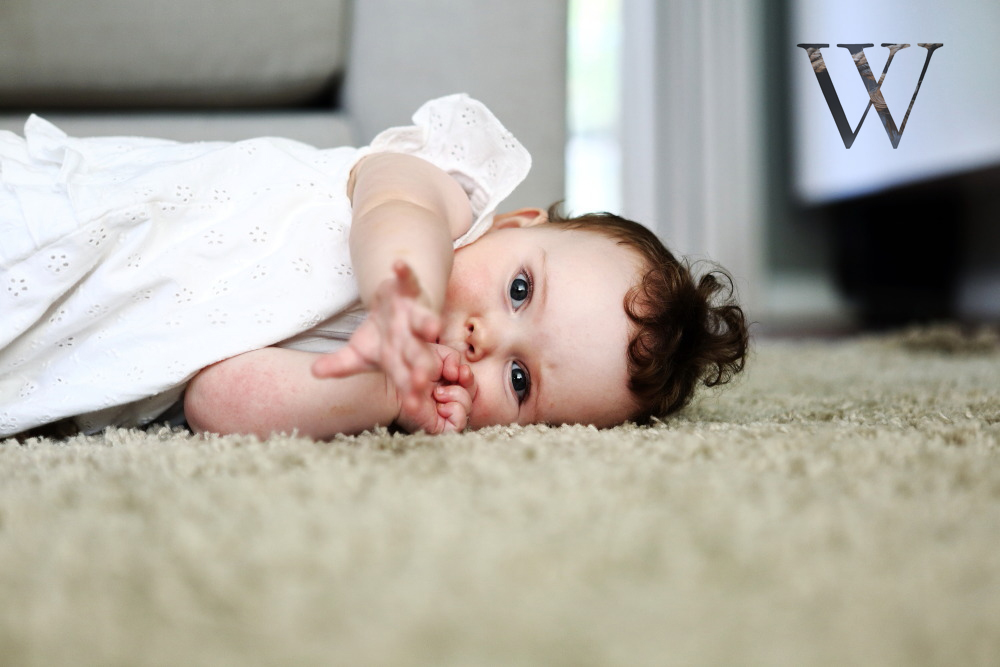 Richard and Emily had me over the first time, in the sunnier months. At this point, Millie was only just moving from elbow shuffle to full-on crawl. This made her a little easier to keep up with! Her little nappy bottom would shimmy away from me at speed, stop suddenly, and then throw back a cheeky look as if to say "catch me if you can". As always, I do everything I can to shoot the little ones in their home environments.
If you don't away tidy life around them, it can tell a more soulful story in years to come;
"Remember that rug?!" or "wow I forgot about that rocking horse" right down to the books sitting on the nursery shelf. It's all part of the chaos and magic of family life, and as I've explained before, I never want to edit that out.
Keen to capture some of the last summer light, I photographed Millie and Emily when Richard couldn't make it. But by the time we scheduled the family shoot, November had set in with it's heavy dark skies. Millie had also since learnt to crawl at even higher speed, and pull herself up to standing. Oh dear.. good luck to me... What is it they say? Never work with animals and..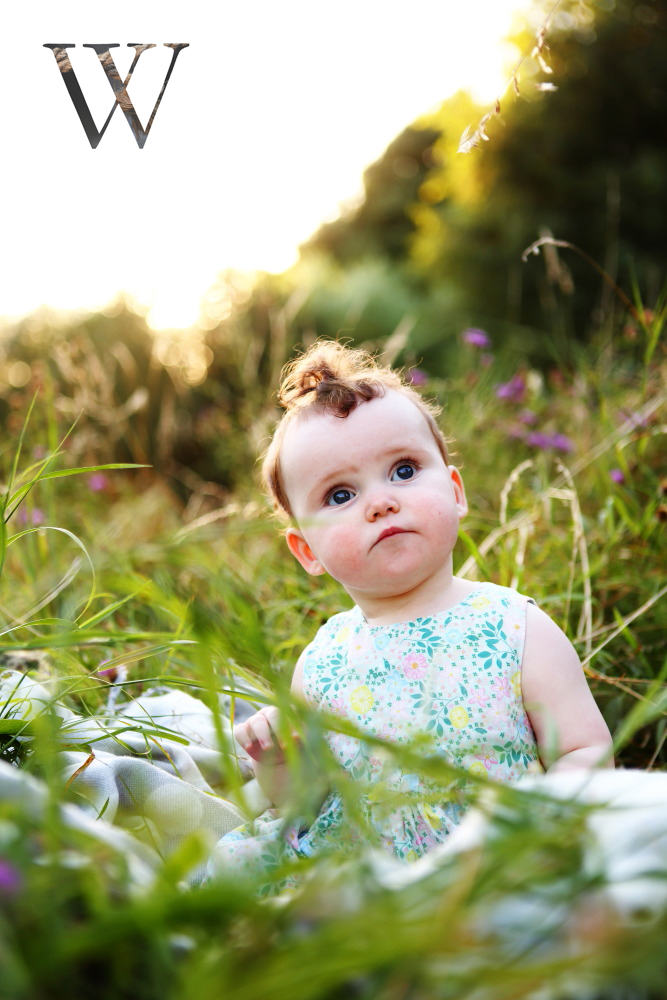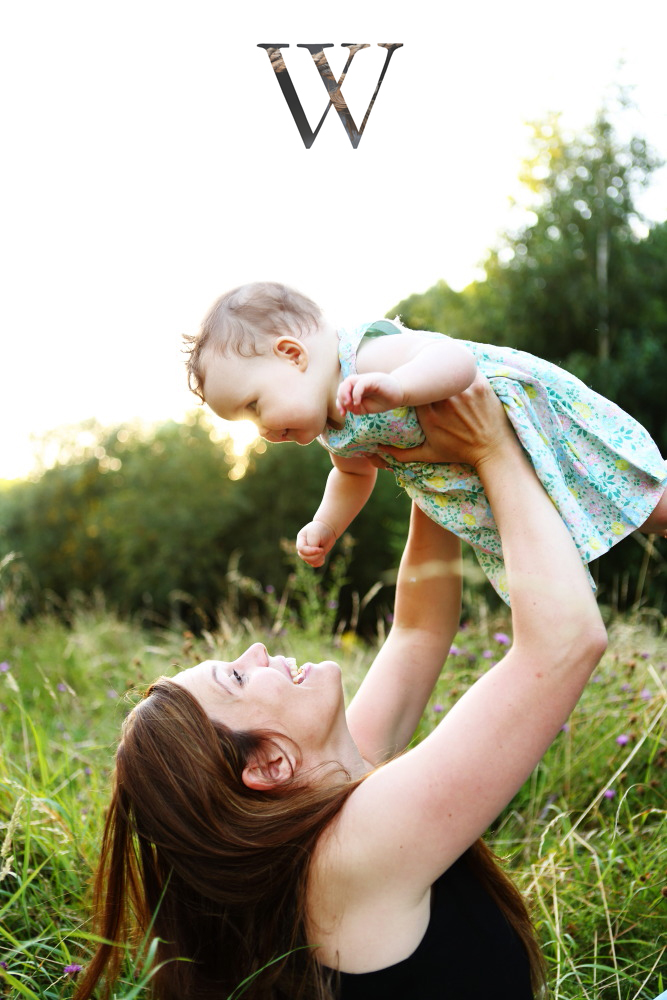 No. I joke. Sprawled out on their living room floor, my clothing sweeping across the wooden floor and the my elbows cracking against fireplaces and sofas, I noticed something. Millie was doing much the same things in front of the camera, her expressions were the same but more defined; her sitting posture was incredibly familiar, but stronger;
her quizzical brow was still as frequent as ever, but more confident, and that irresistible quiff-curl on her forehead was the same but thicker.
It felt like an image had slowly rendered, pulling more details into sharp focus, and gaps filled in with more colour. From those sweaty, stressed, strung out moments on the floor, with my camera, I was witnessing the subtle beauty of growth.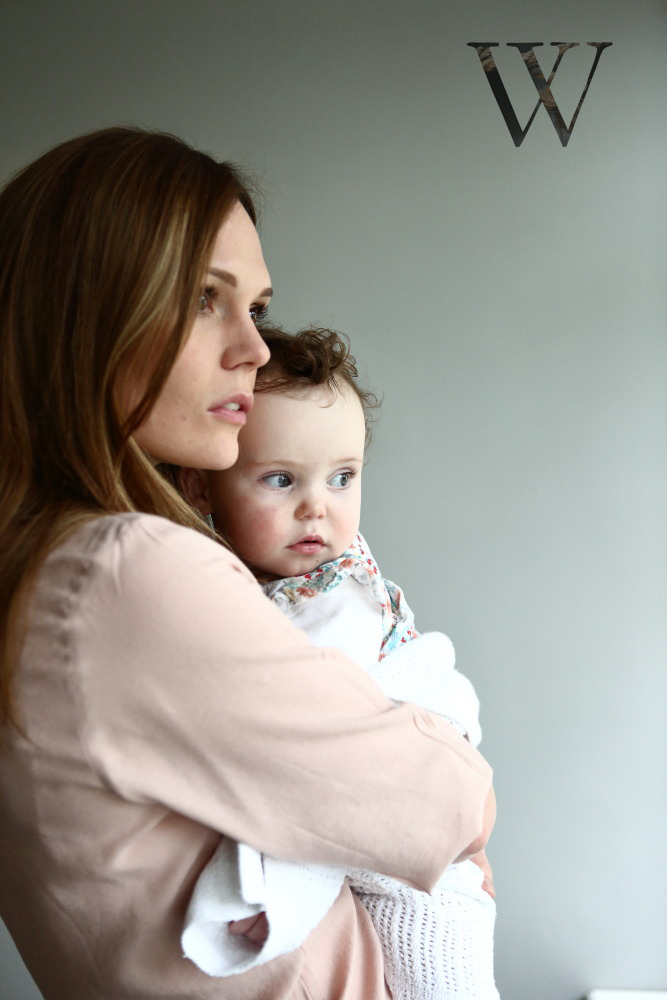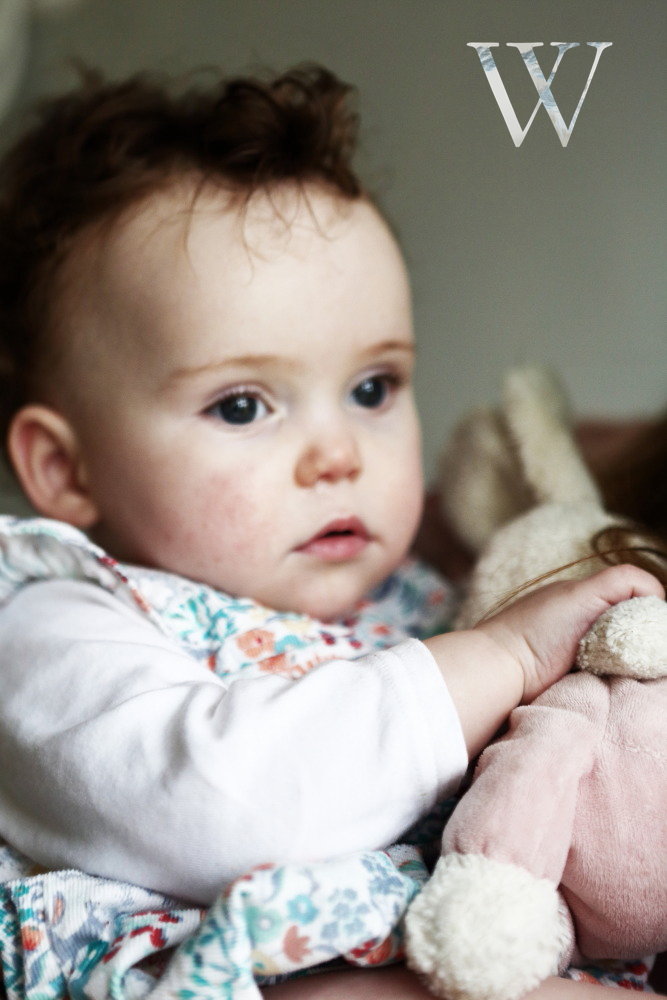 Indulge me for a moment. We all love watching BBC's Planet Earth, including those time lapses of seasonal changes, or forest growth;
it puts things into perspective, whilst shocking us at just how much is happening in slow motion;
it shows us with absolute certainty, just how miraculous and magical developments are over a single day/week/month/year. Looking through Camilla's photos since, I feel more than ever, the importance of charting these changes in our children. And not just on our phones or on snapchat, but in a truly applied and sensitive way; artful, soulful, and raw.
Something that never ever changes though, from newborn babies right through to old age, is the gaze.
The second a baby locks it's eyes on my lens, and I capture that look, I know that will be the only thing that will never alter.
I hope I get to photograph Millie in the future, to see the changes as well as the unchanged look at the heart of her character.
Thanks for having me Richard and Emily. Your little one is an energetic ball of character and expression.. she's brilliant. I hope I captured her for you :)
GWx