So this gorgeous couple flew me 4,500 miles (kit and all) to photograph their wedding, in the Middle East. They also (and this still takes my breath away) moved their wedding date to have me.. So... No pressure then. This was, on all levels, my biggest undertaking yet. Wait 'til you scroll down to the desert shots!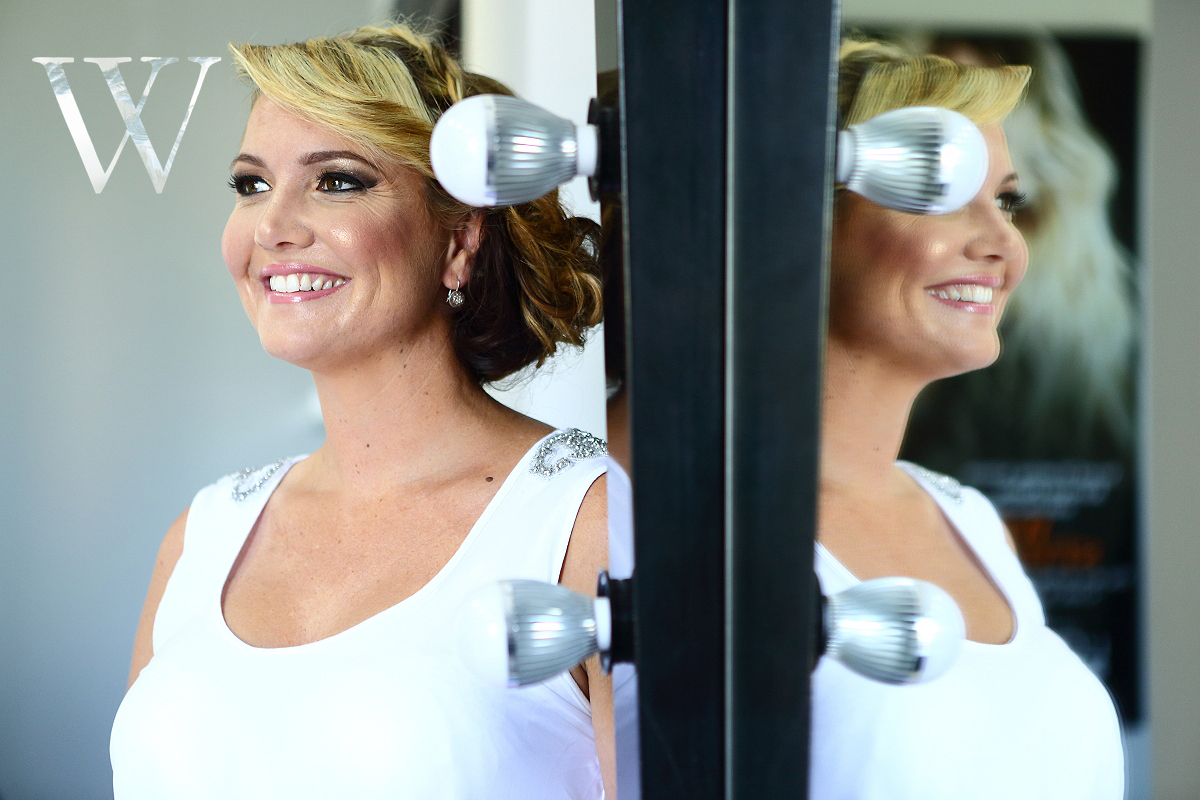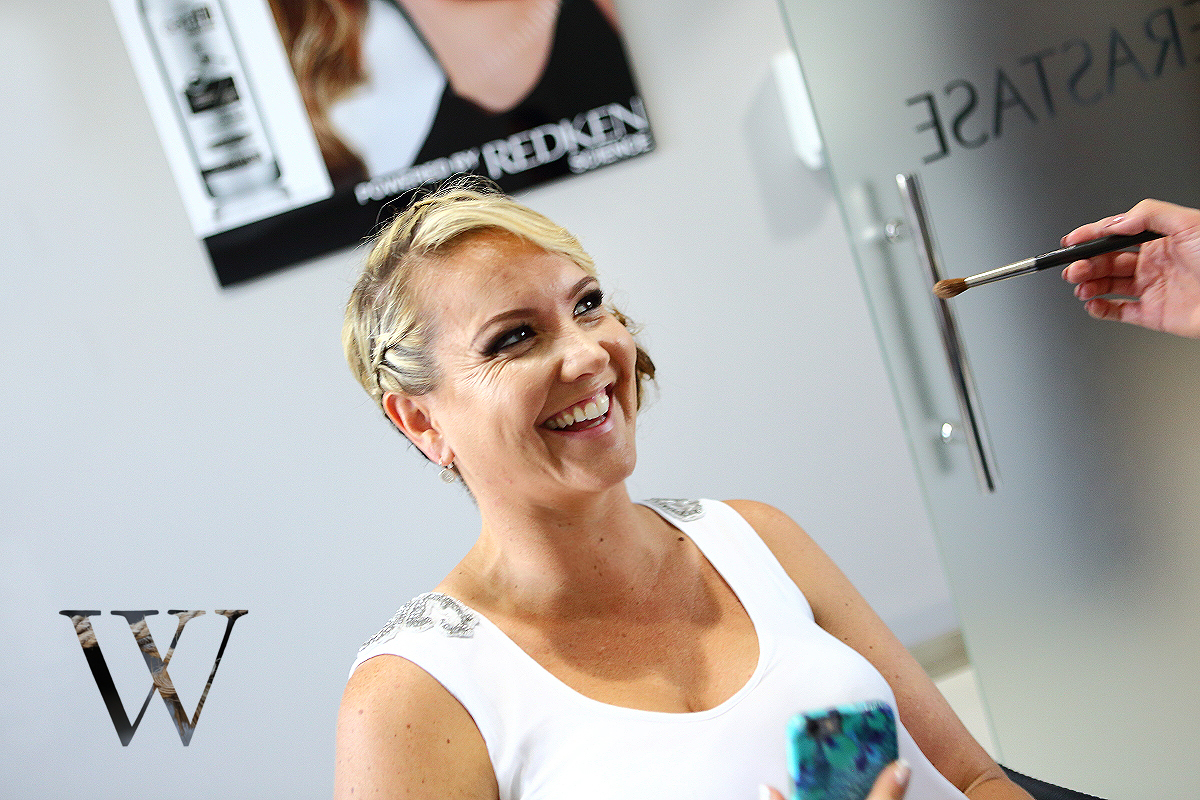 Last week I spoke about crossing water to an island. Just days later I was crossings oceans and time zones, cultures and continents. This alone made for many spanners in the works, but the fact that the wedding was on a small island off the coast of the city, only accessible by small private boats... made this more complicated than your average church-reception wedding. Oh, and did I mention that the ceremony was to be at sunset?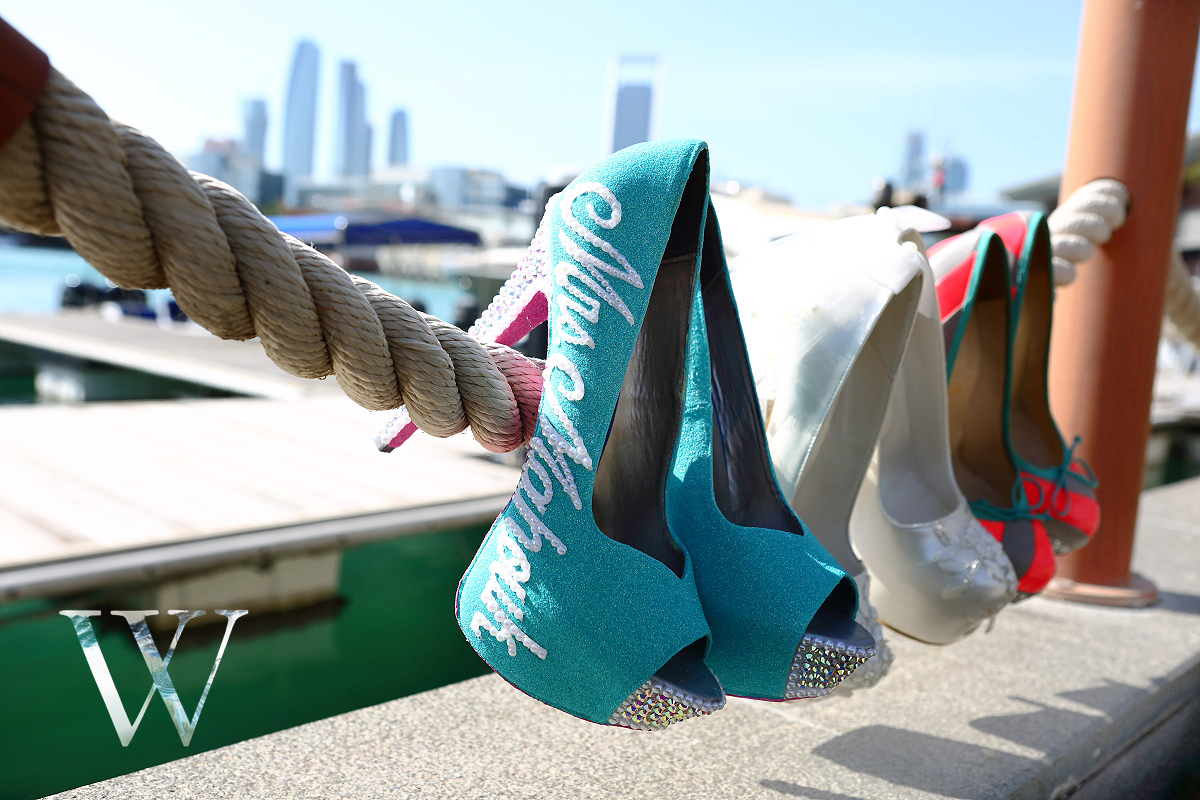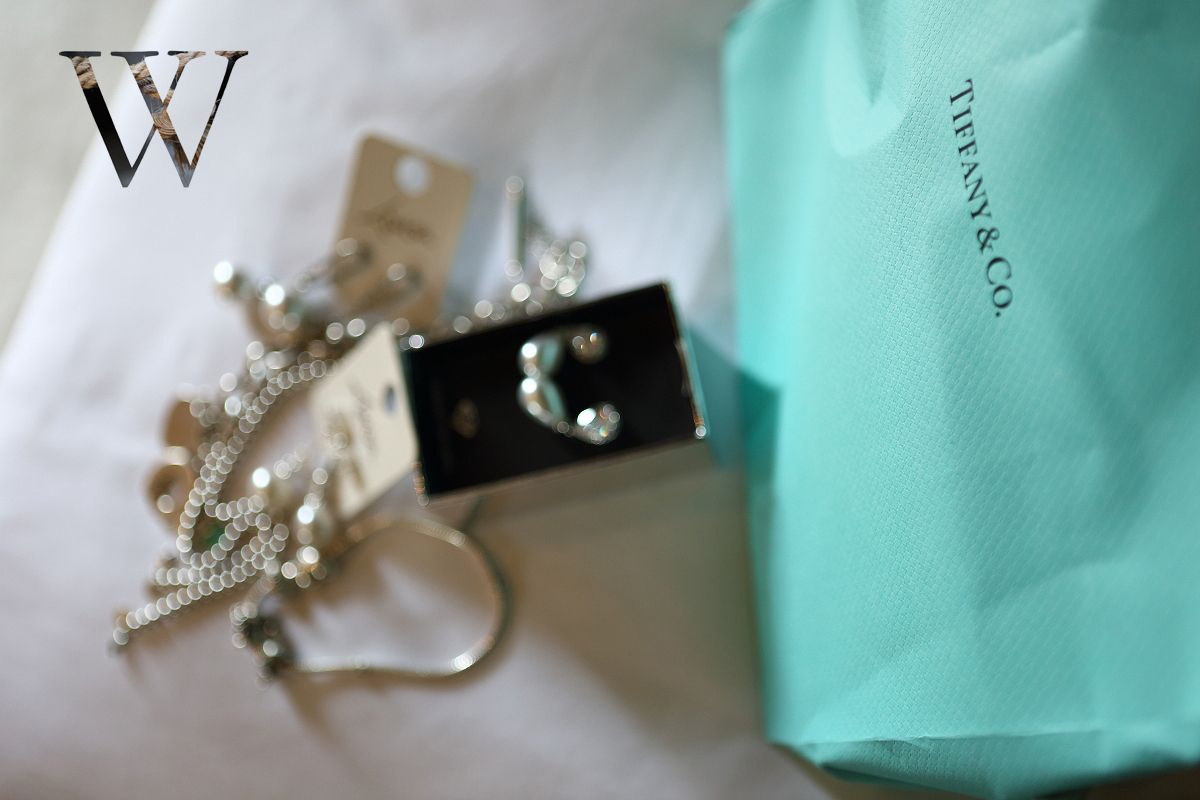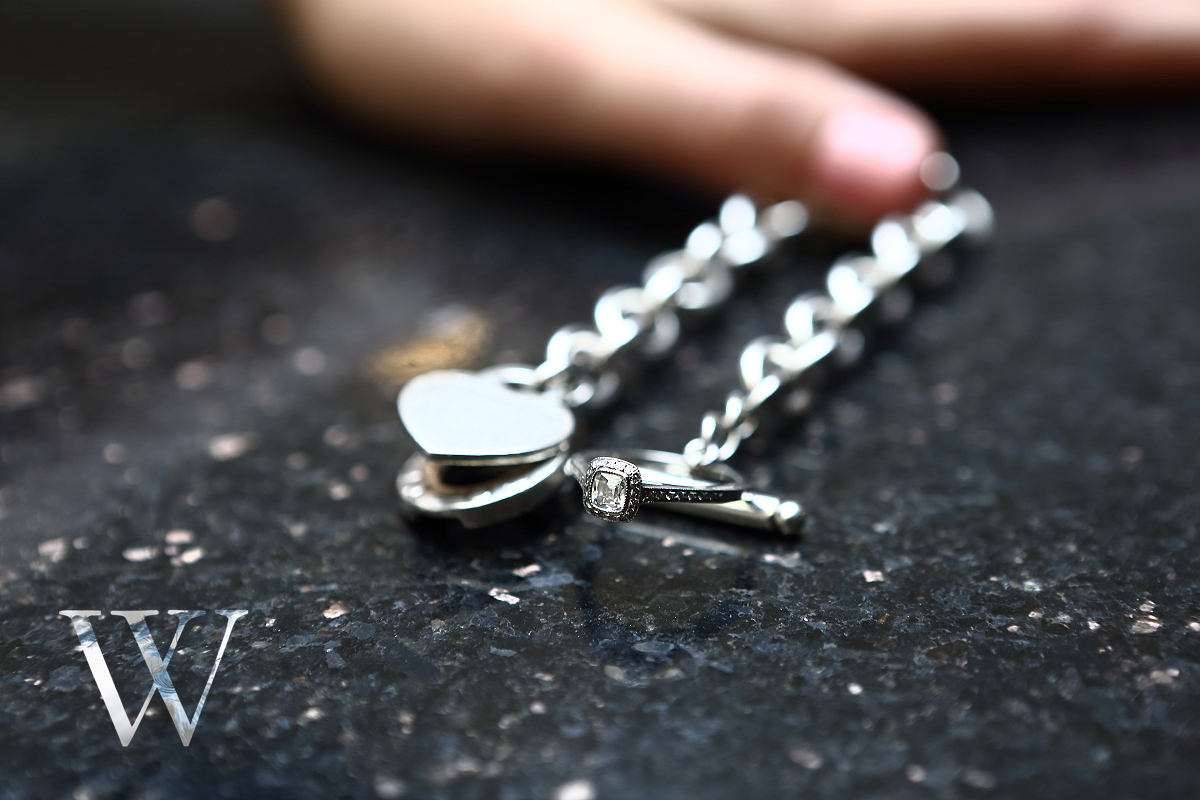 I came out in a photographic sweat just thinking about it..
Never shy of a challenge, I metaphorically rolled up my sleeves and took a deep breath.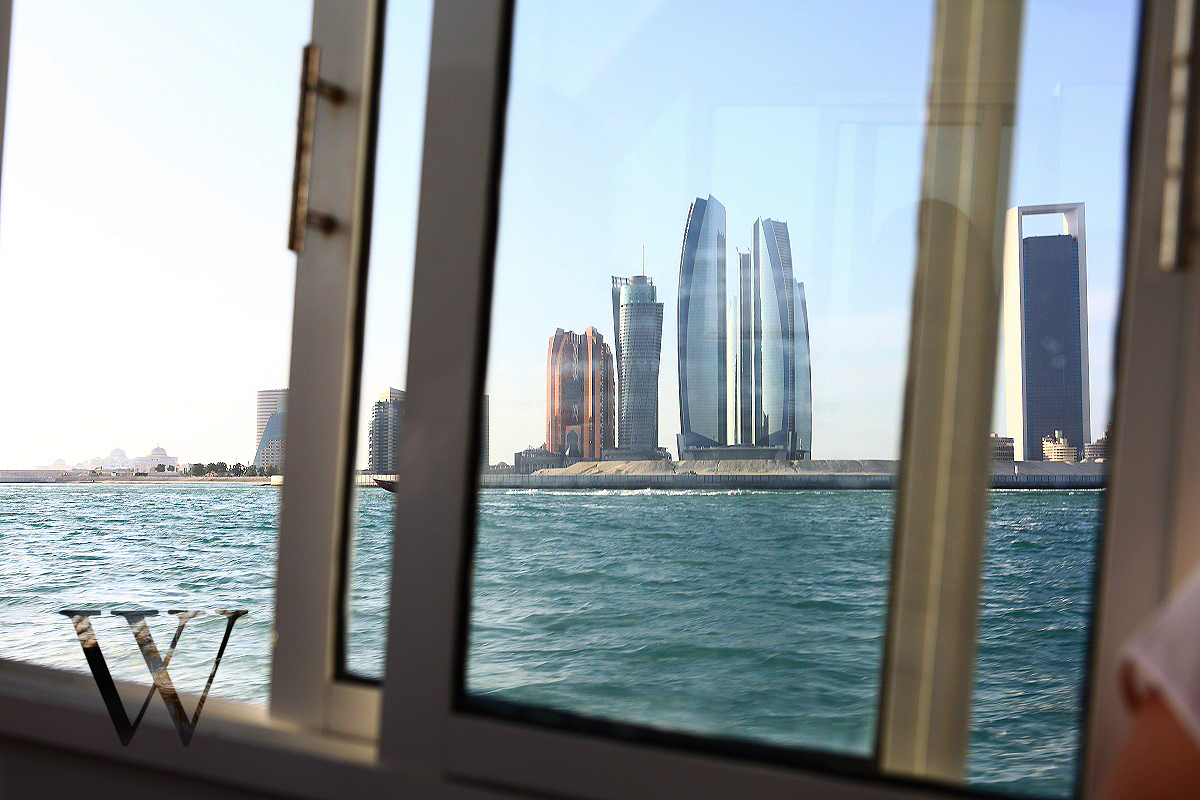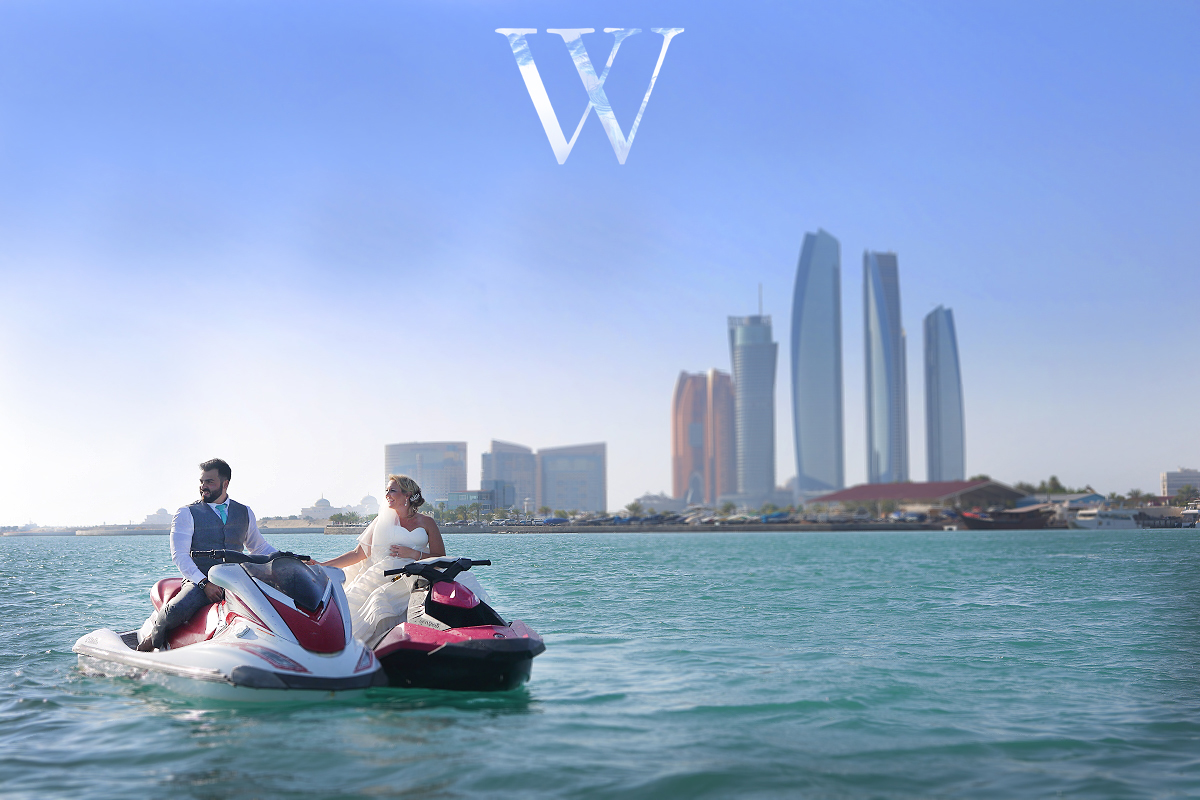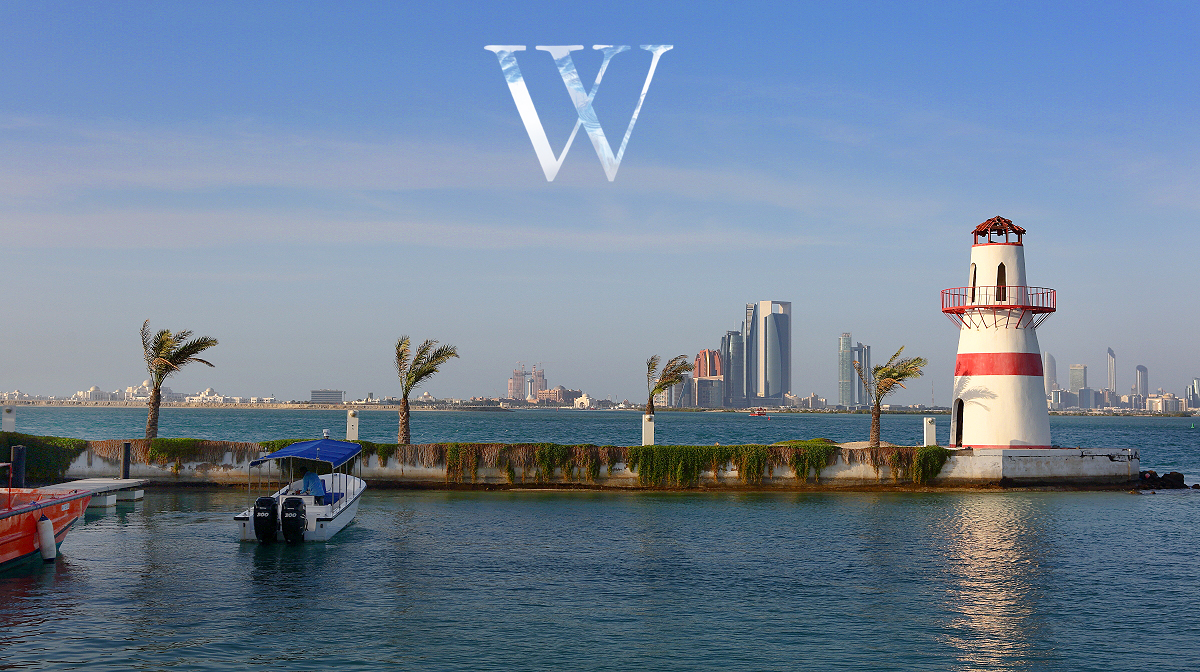 And whilst I did often watch the beads of sweat roll down my face, in the reflection of my camera screen, with my heavy breaths steaming up the viewfinder..
I loved every second of it.
This wedding was the perfect reflection of the couple; diverse, international, personal and touching.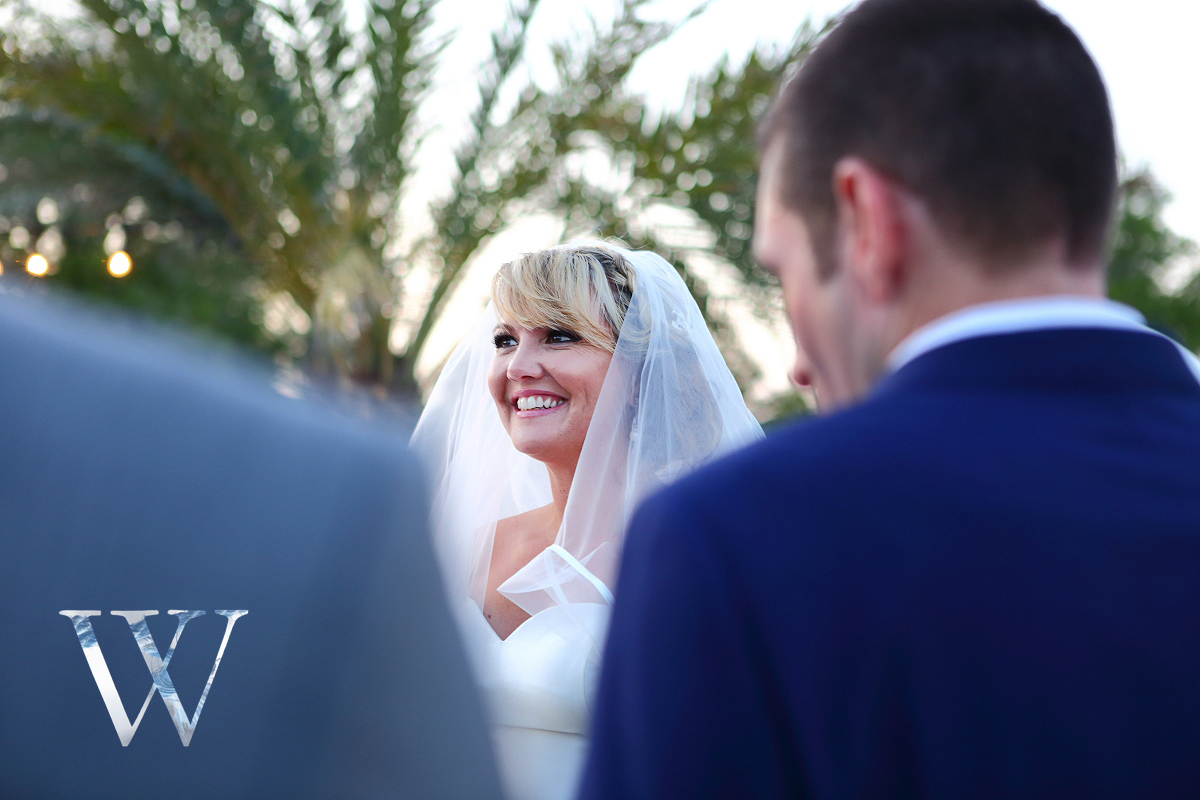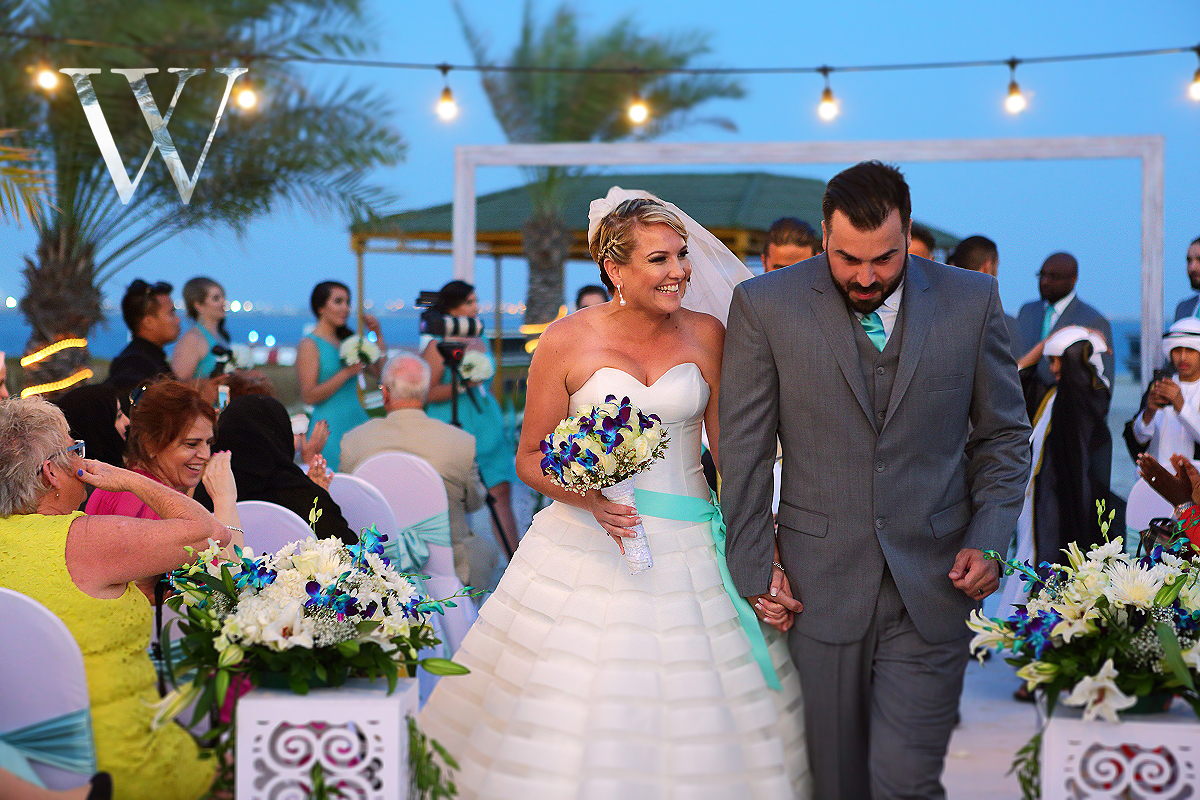 The ceremony was held on a small private island, a 10 minute boat ride from Abu Dhabi. As the boat nears the island, a perfect little red and white lighthouse stands proudly at it's docks. Funny, to see something that felt so familiar, in such an otherwise exotic place. Palm trees line the island, and arch right back in the strong winds.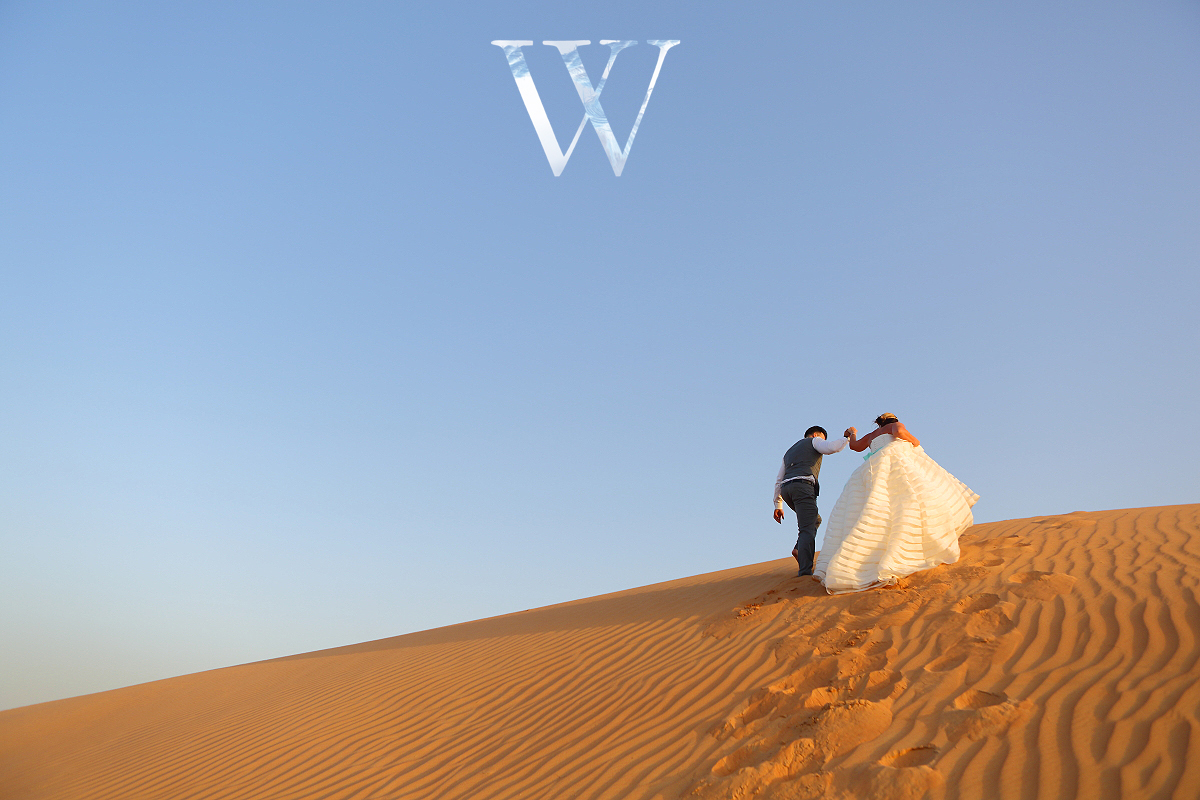 The sand seems to sparkle in the failing daylight, and the sounds of wildlife grow louder upon approach.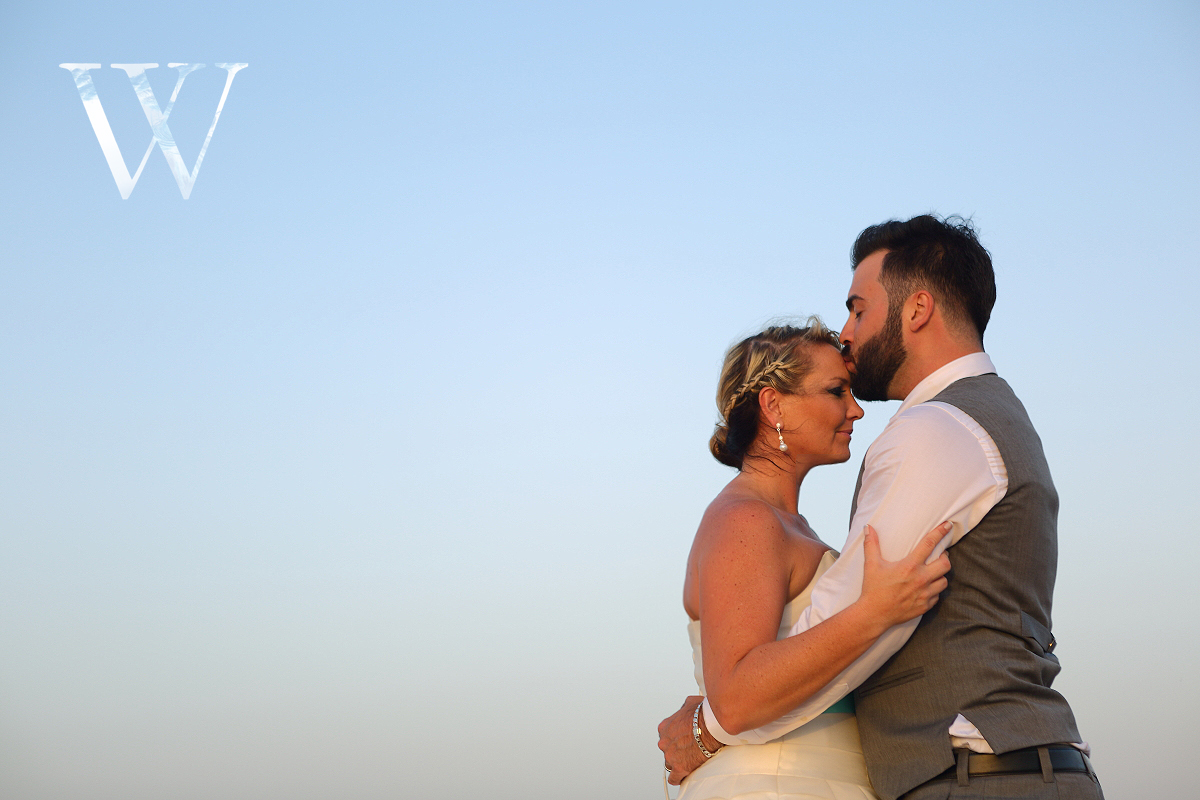 Stepping off the boat was sort of magical. It felt like the boat had docked on a secret island, a place untouched. Yes there were buildings and details and many signs of life, but there seemed to be no-one there.
Looking across to where the ceremony was to be held, my eye was naturally drawn down two parallel lines of palm trees.. the perfect aisle. I could see why the bride, Ainsley, had pictured her wedding here. The end of the aisle just dropped away to the sea, and off to the left was an uninterrupted view of the Abu Dhabi skyline;
the high rises of which now felt a world away from this humble island.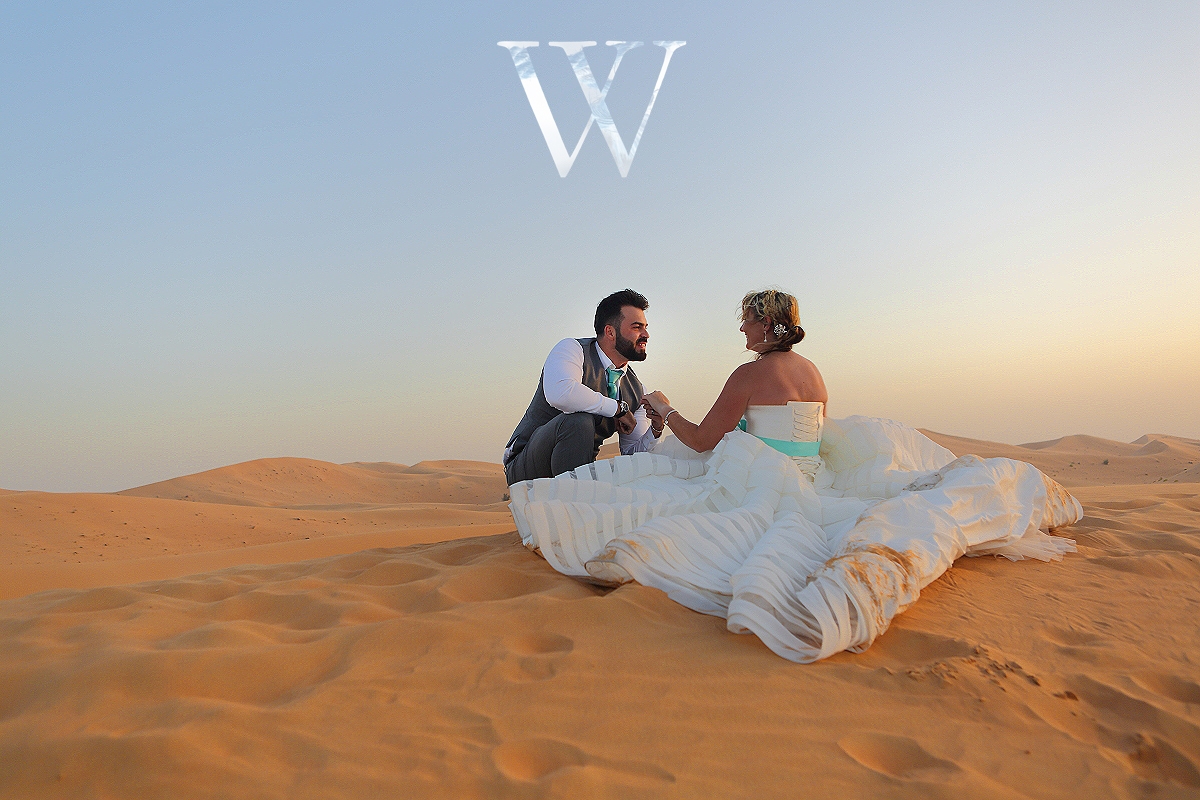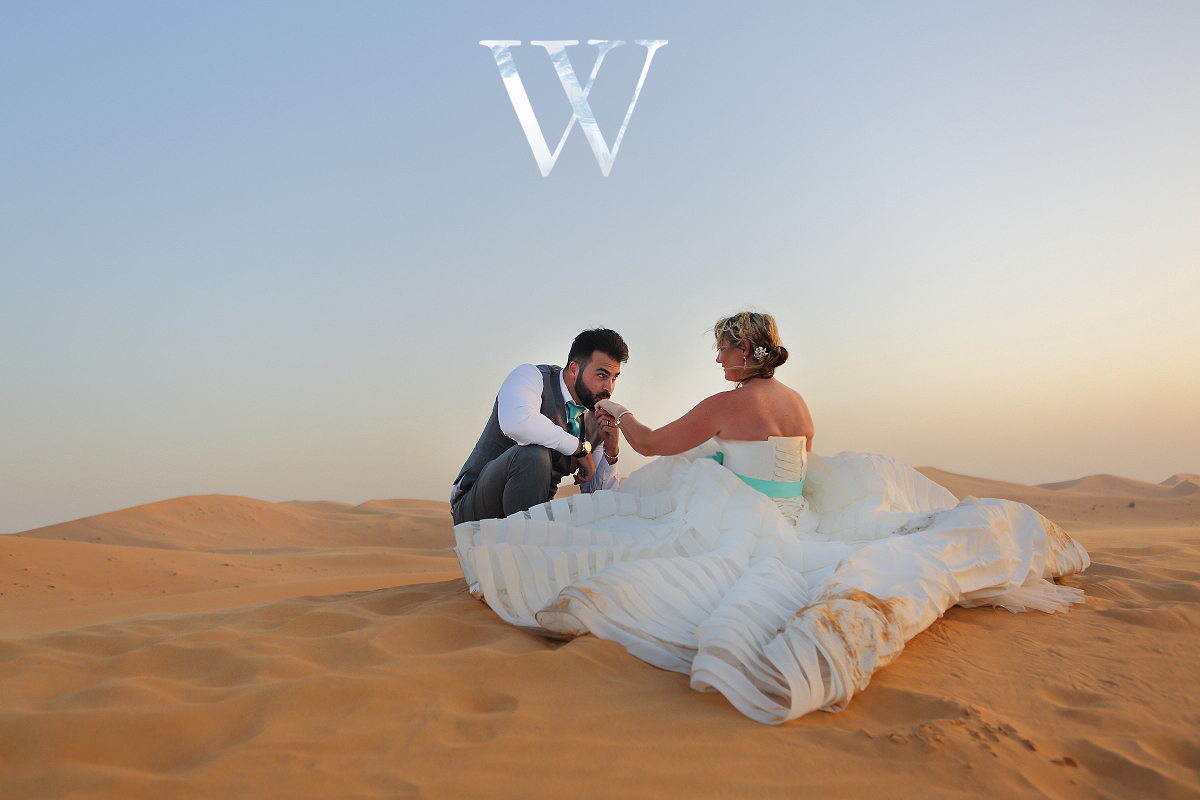 The ceremony was suitably stunning. Over the course of their service, which was performed by the bride's brother,
the light and colours of the backdrop were in constant flux; yellows, to oranges to purples to blues.
The top of the aisle was framed simply by a minimal and bare square arch, which acted like a perfect frame for the setting. Either side of the bride and groom, their many bridesmaids and grooms men stood, looking on proudly and tearfully. It felt warm and intimate, a true reflection of the couple.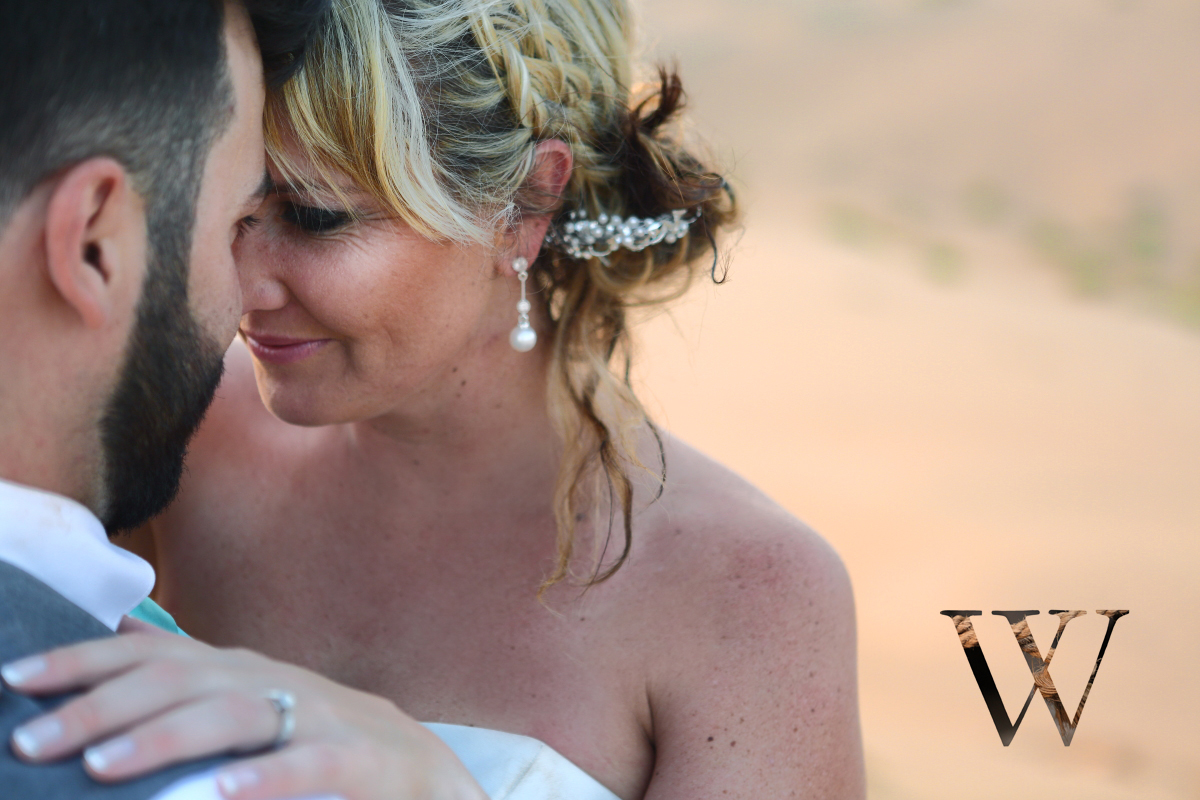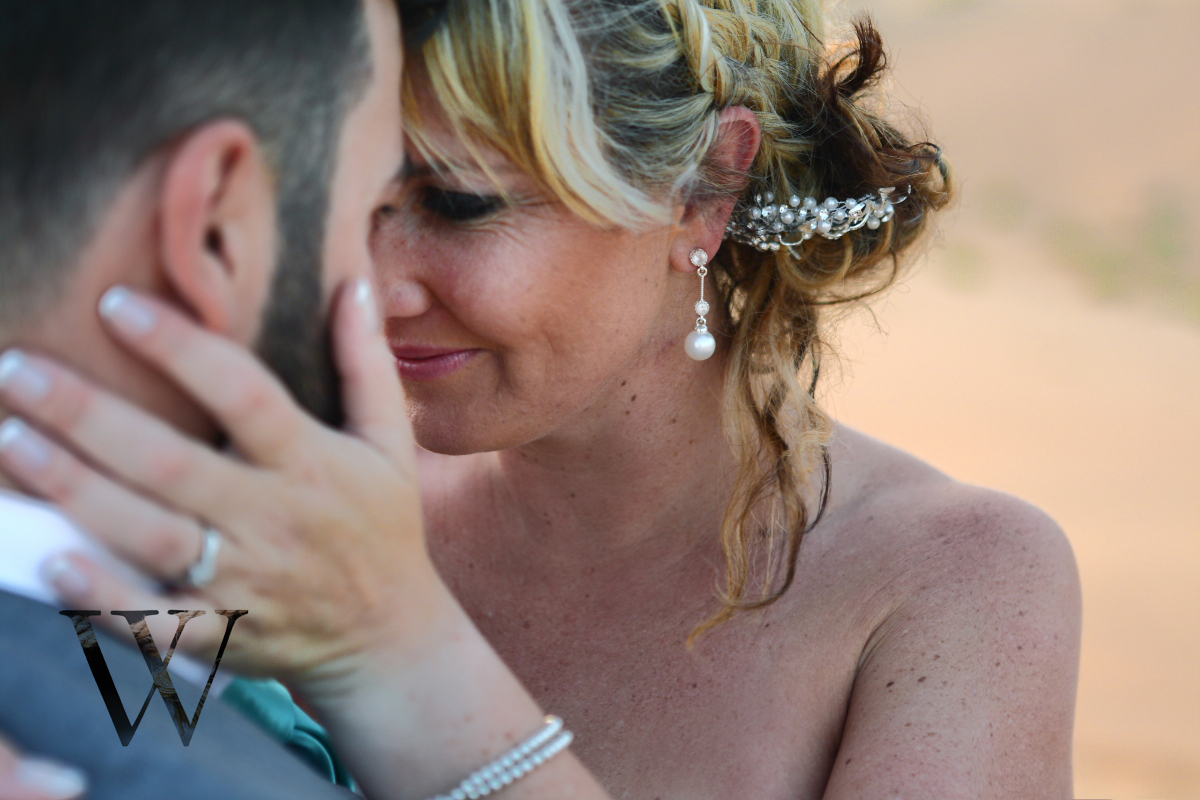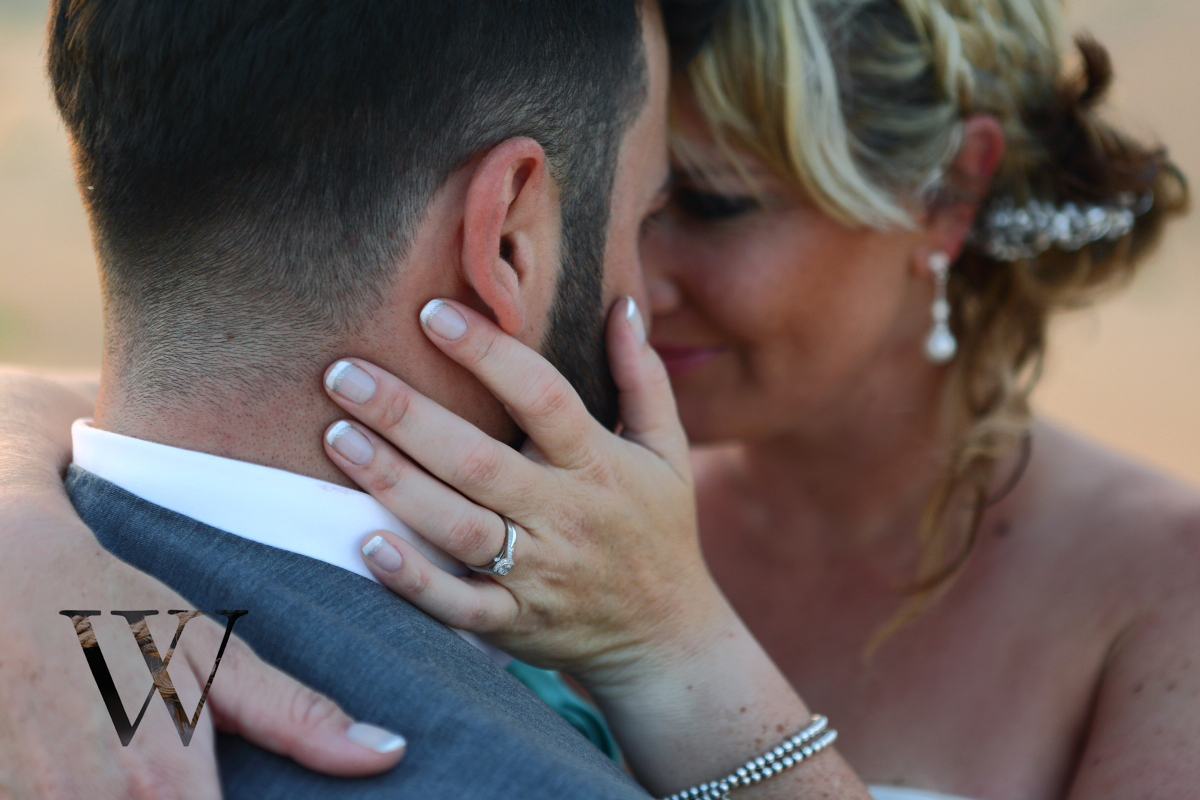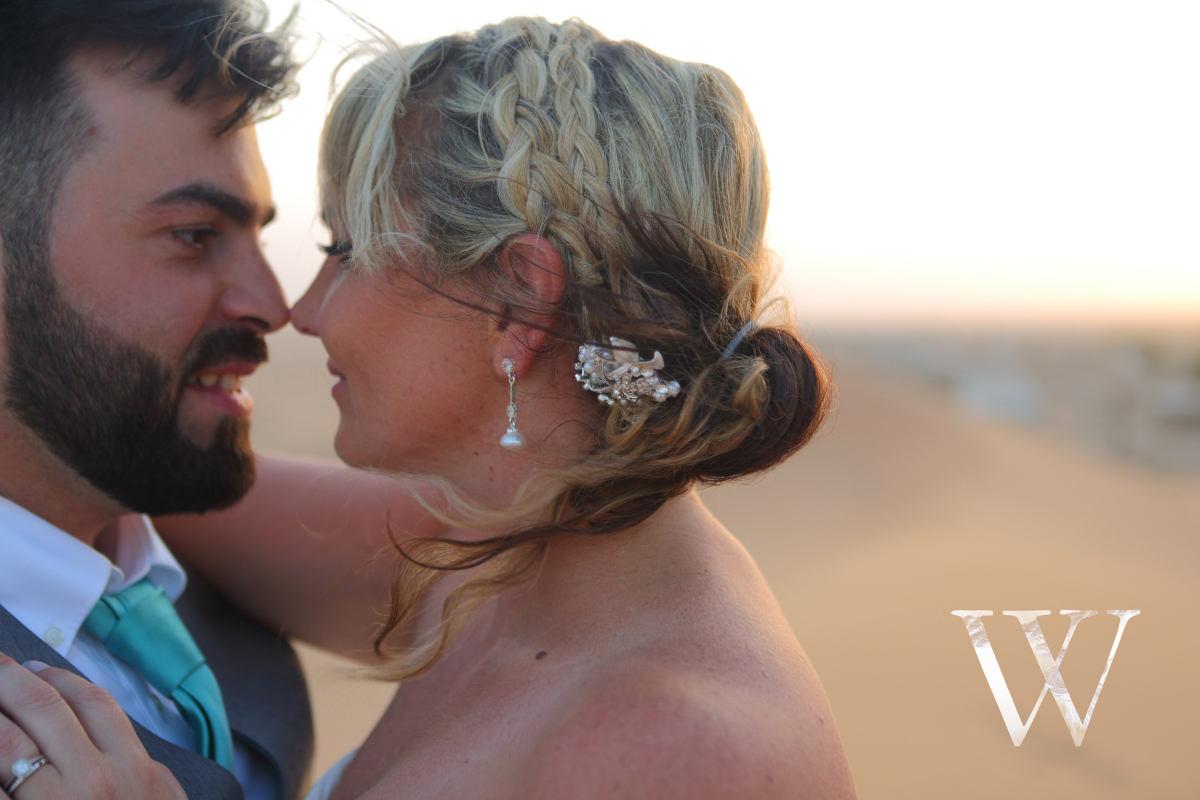 We had decided to take some time, the following day, to try a sunset shoot. This meant that they had both their ceremony at sunset, and their more intimate couple photos at sunset (otherwise impossible on the same day) I was over the moon about this, and felt relieved to have more time to spend on the all important romantic moments.
This was before we all started marching up the steep sand dunes, huffing and puffing, feet slipping in the red sand.
I was up ahead, as usual, excitedly running (anyone who's worked with me, knows I always seem to run about) "Just up here I reckon guys, just a bit higher"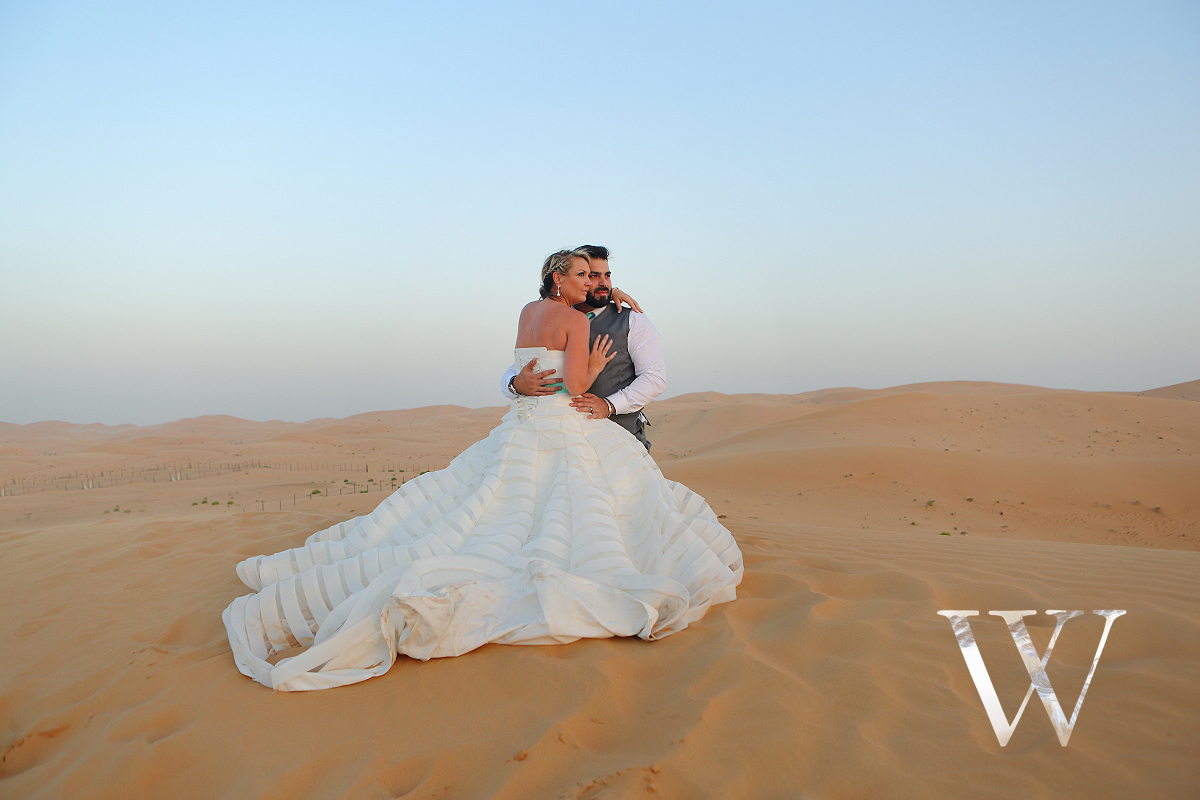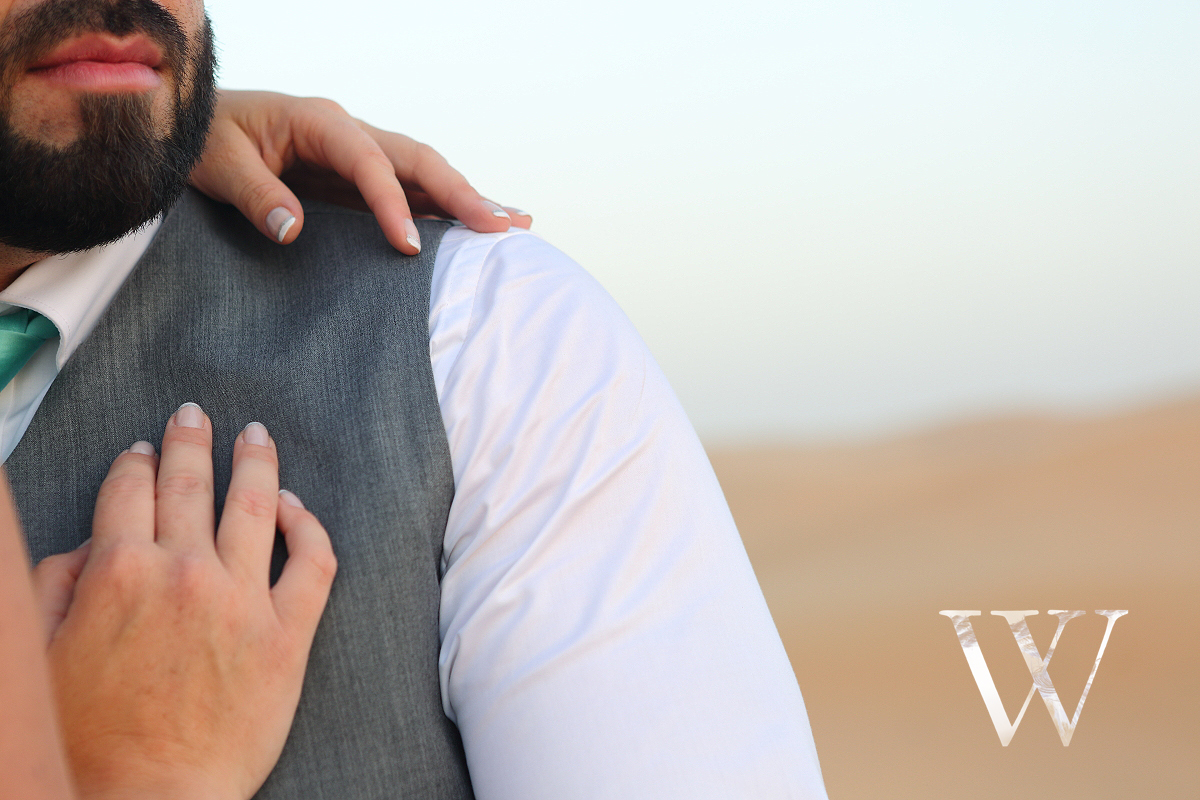 But there it was.. the dune seemed to hit a mountainous peak,
and the view just sung away from me, like a choir voice in a church;
it went on for miles and miles. The low sun, though still hot, seemed to let it's softer yellows and oranges seep into everything it touched, and the heat haze of the day gave way to a pre-dusk clarity. Once Mohammed and Ainsley were up there, in their gorgeous wedding get up, I was in actual photographic heaven.
I did my usual.. just set the couple up in a spot, and left them to chat and embrace. I had a few out of body moments, where I lifted up out of my body and looked down "Gemma, not only is this dreamy.. but you don't have to worry about getting back to the wedding.. You can seriously work on this moment and give it all you've got" And I revelled in this luxury;
the sand was beating at the side of my face at times, and my feet sunk like weights in quicksand, but my eye was stuck to the viewfinder.
Every now and then I'd realise I was smiling.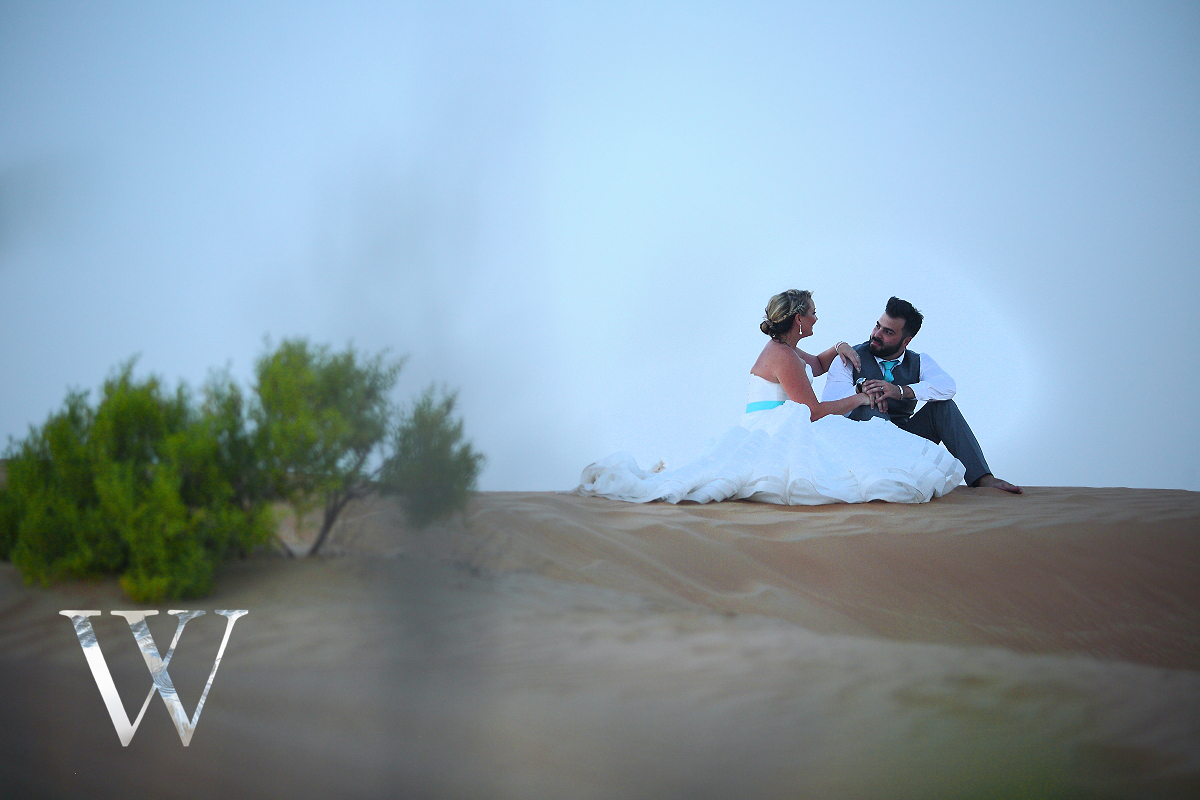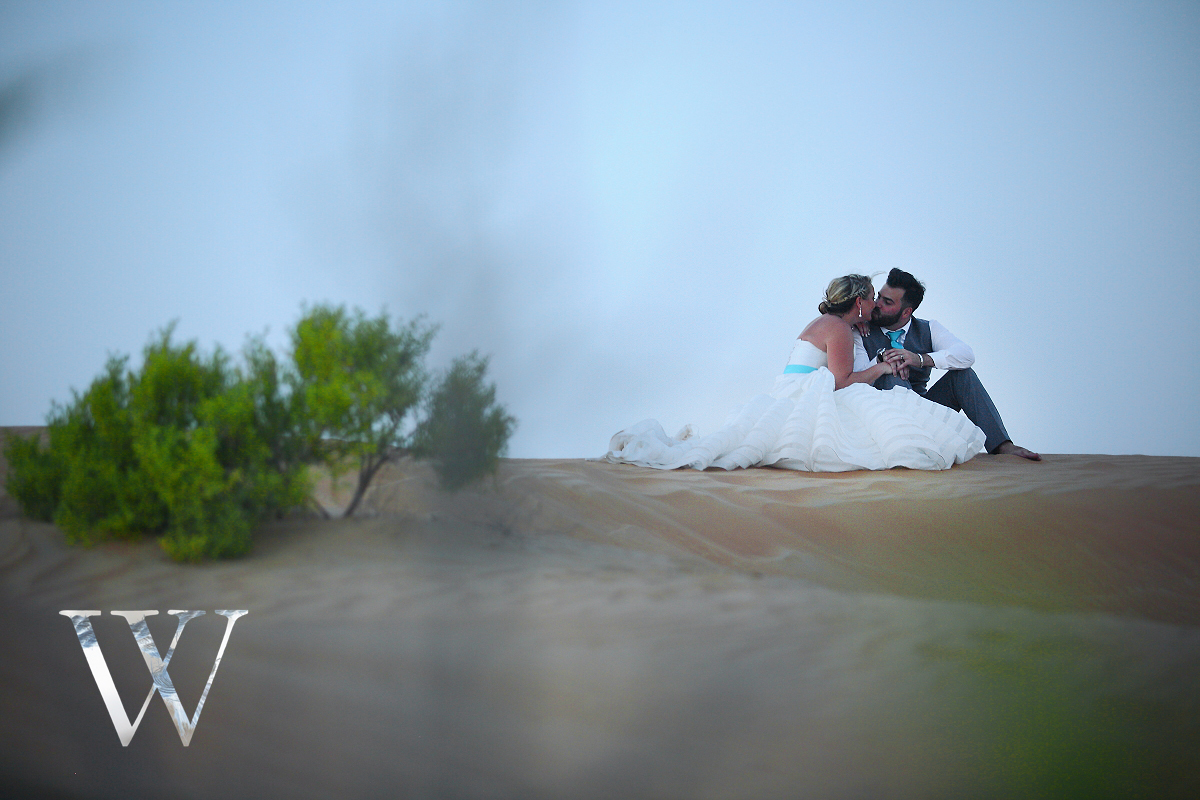 Mohammed and Ainsley were the perfect mix of sweet and loving, and hilarious and silly. They would seamlessly go from heart stopping romance to raucous laughter. And they photographed so beautifully together.
So different in their looks, but somehow perfectly matched.
To be honest, I think it was their eye contact that made them appear so linked. I saw them lock eyes during the ceremony, and I saw it again in the desert; it was a pretty beautiful thing to watch.
There are lots of things you try to capture when you photograph a couple like this, but the more you try to force it, the cheesier this stuff becomes. Here, I had endless points of reference; the gentle glow of Ainsley's diamanté hair piece, catching the last of the sun;
the wind gently pulling on the loose pieces of her hair,
the sand slipping away from Mohammed's bare feet;
the deep red sand clinging to the hem of the wedding gown..
it didn't matter where I moved, there was always something screaming 'romance' and 'natural'.
I cannot thank this wonderful couple enough, for the faith and trust they had in me to do this. To fly me all that way, to move their wedding date, and to then just let me do my thing. I feel my love for what I do, when I look at these photos, and I genuinely hope you can too.
Because it's all well and good photographing people in love, but if my heart's not in it too, what's the point?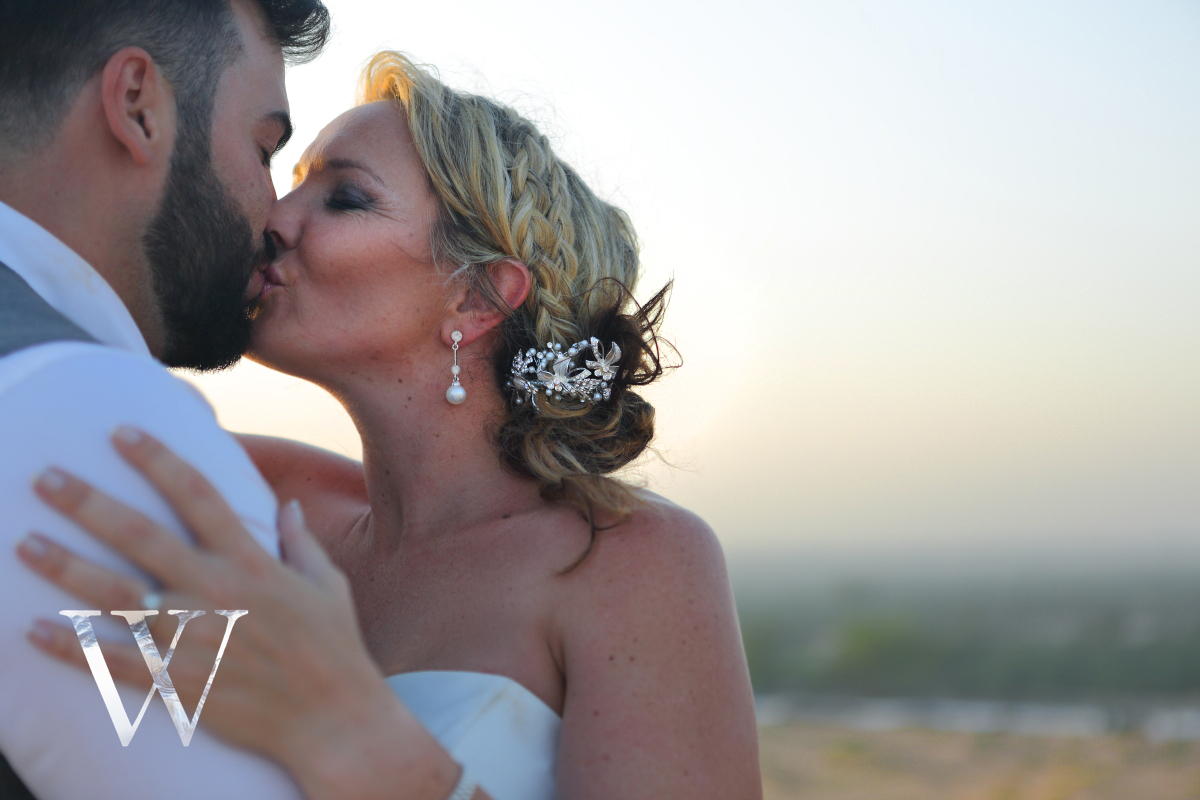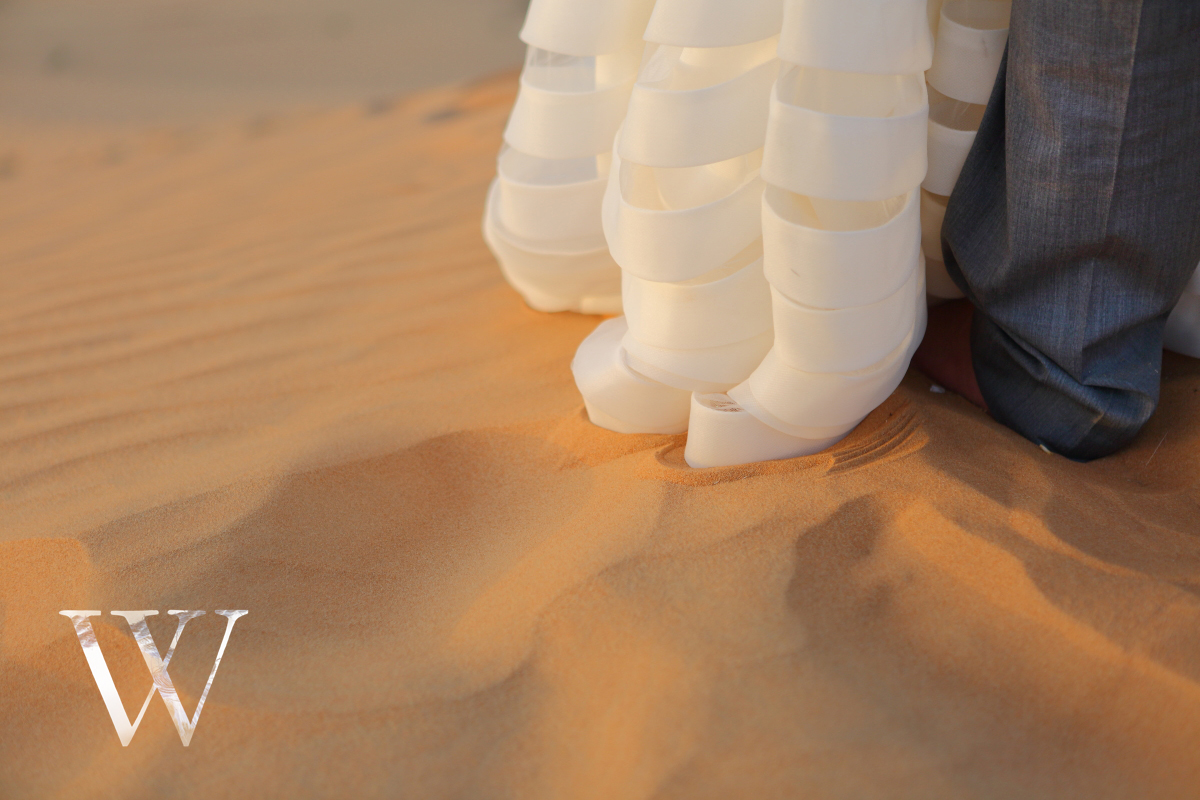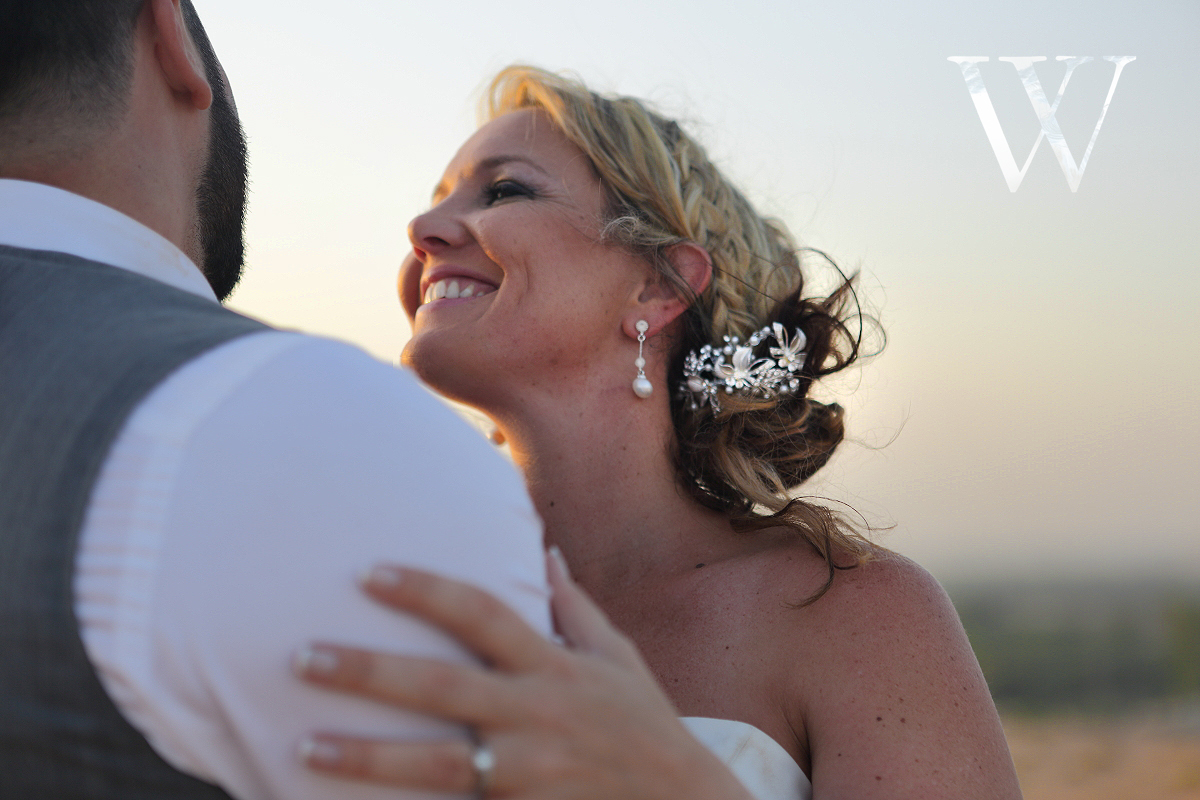 Someone told me recently, that my photography was full of soul. And though it touched me, I wasn't sure what they meant. Now I think I do.. I mean every frame I take, in the same way I mean everything I write or say, and I feel it with the same depth and vigour. Surely, doing this with absolute humility and passion is to do it with soul. This, perhaps, is what makes something creative, soulful?
Thank you to everyone, family and friends, who also made this trip a little easier and more wonderful. You know who you are. I leave you with these poetic words: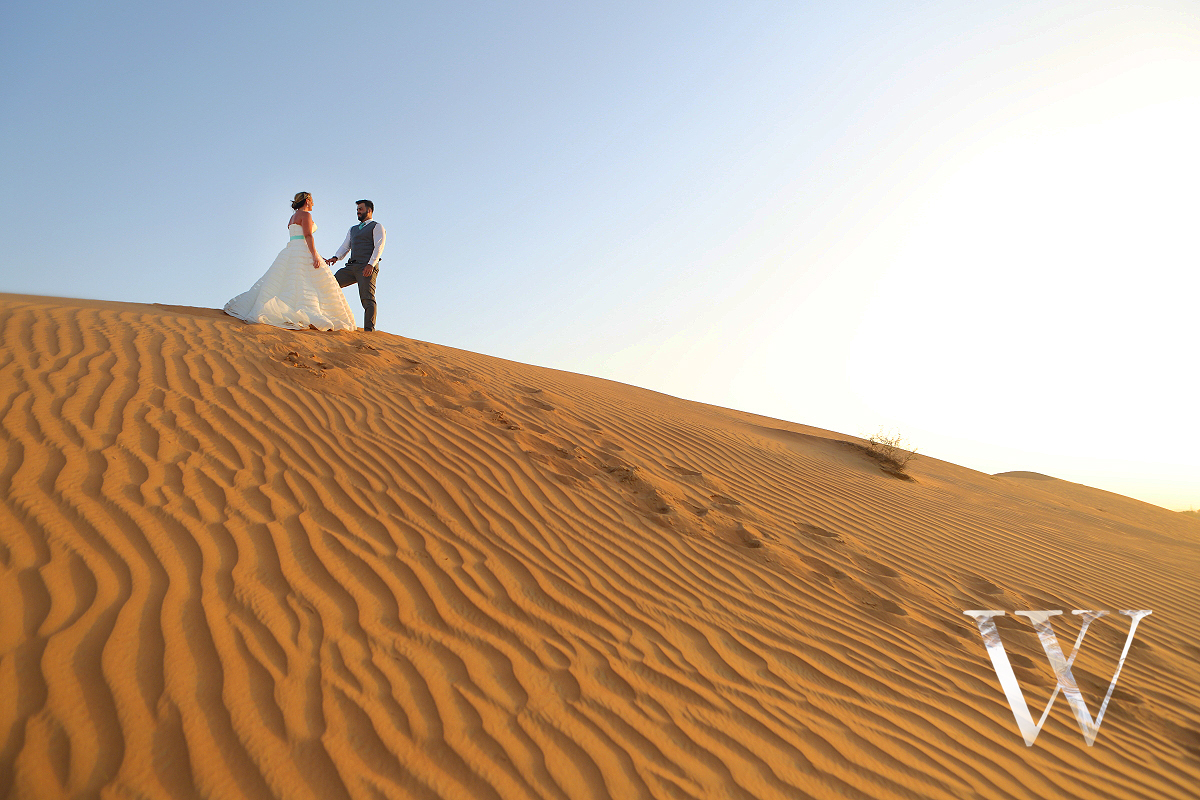 "...The desert could not be claimed or owned–it was a piece of cloth carried by winds, never held down by stones, and given a hundred shifting names..."
-Michael Ondaatje, The English Patient
GWx