My first ever visit to Edinburgh, and it was this incredibly stylish wedding, during Fringe Festival. It's no wonder I completely fell for the city. This wedding was, in my opinion, one of the sharpest, most stylish weddings I've ever photographed, without a single glaring pinterest reference in sight. And that, my friends, is quite a style feat.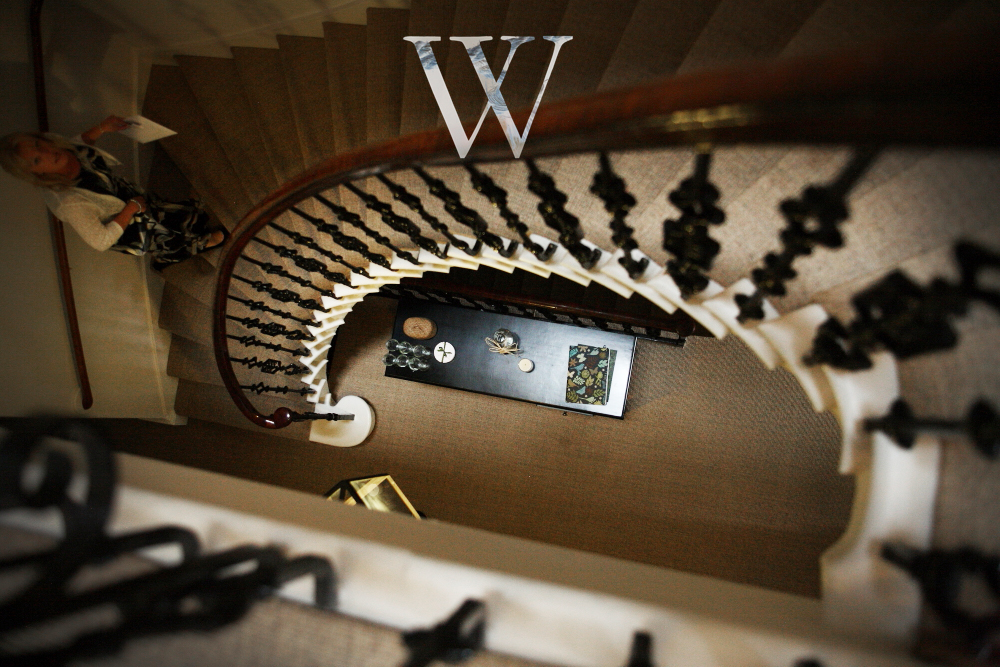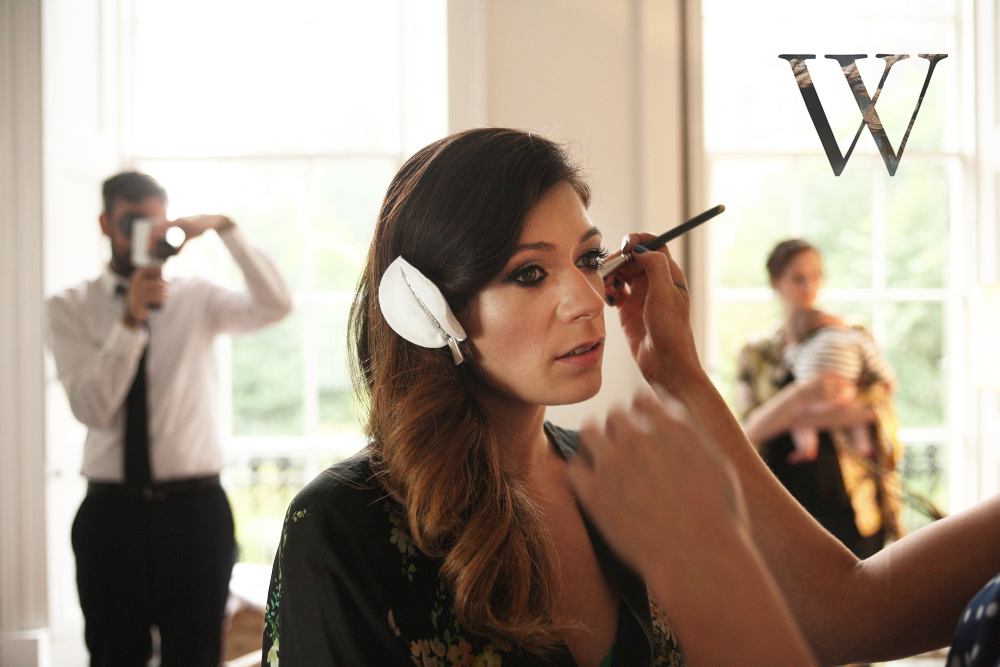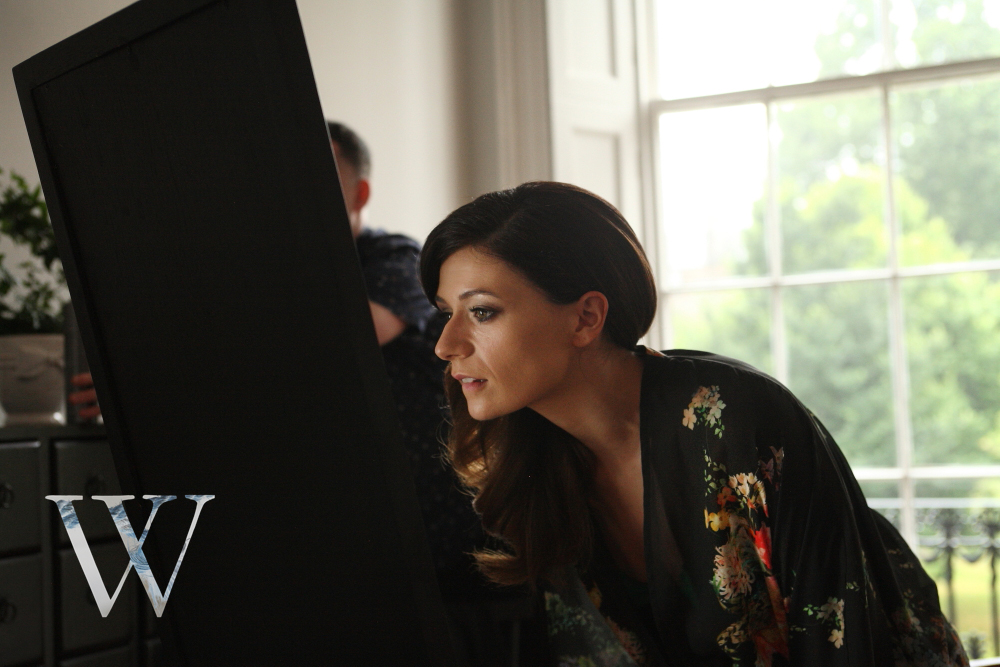 The getting ready portion of this day, was a photographic dream. The building was a classic Edinburgh terraced townhouse, with gorgeous tall windows which flooded the rooms with light.
The spiral staircase twisted down through the building; carrying with it the echoes of girlie chatter and laughter,
hairdryers and hurried footsteps up and down the stairs.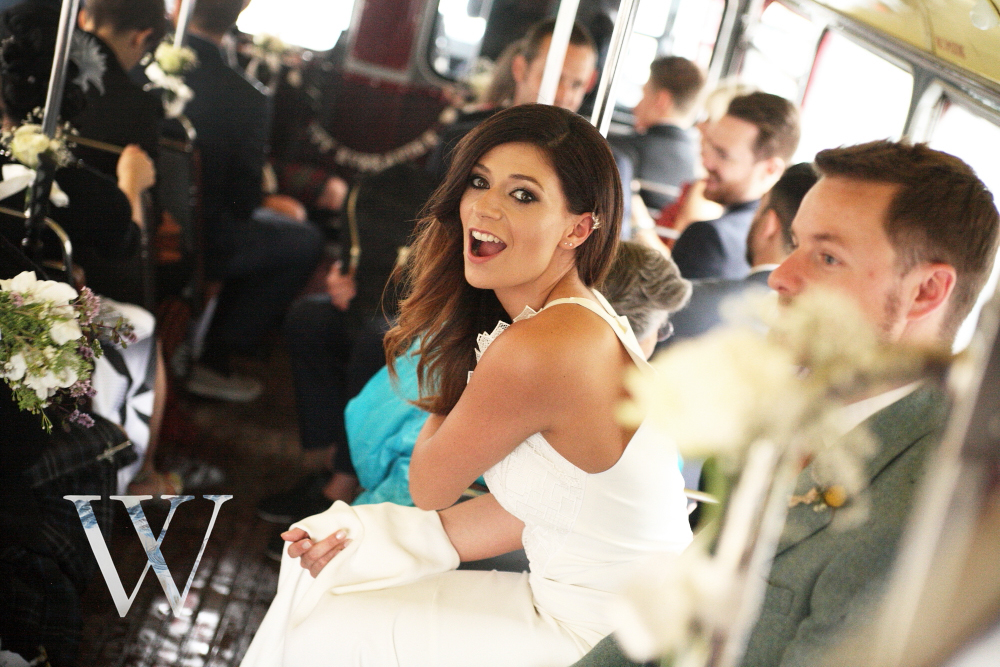 At one point, this all hushed. All the bridesmaids had rushed out to cabs, and the house seemed to exhale as Jenna took a moment to calm.
Taking nervous and thoughtful steps around the empty room, with the odd mirror check,
the reality of what was about to happen was finally dawning. I love this moment with the bride, it's beautiful. It's not longer about the shoes or the dress, or even the wedding day in general; they're just about to marry their chosen person.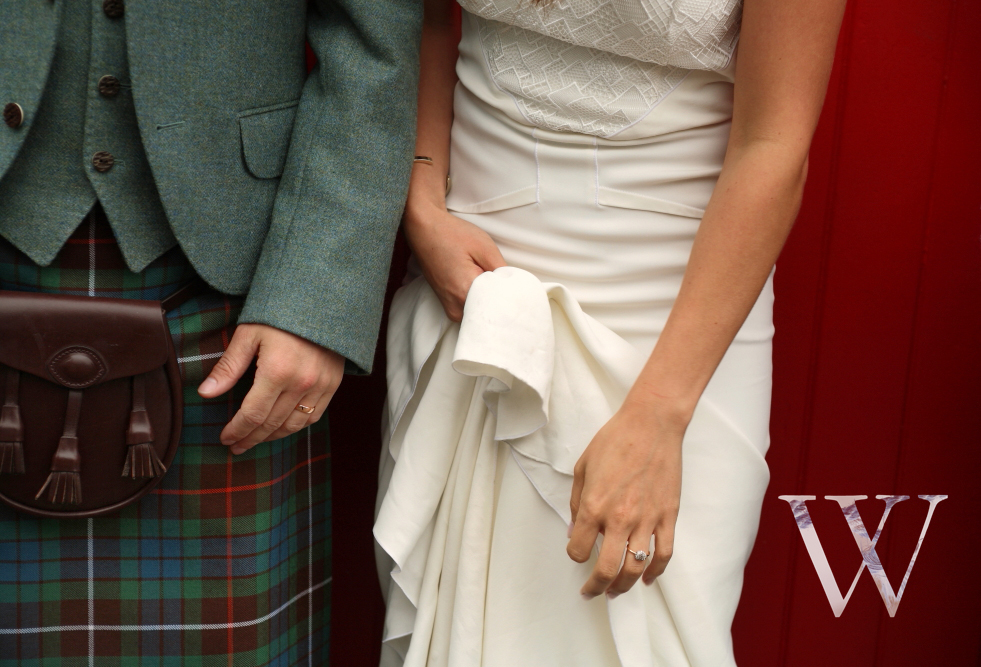 Ken and Jenna are Edinburgh through and through; they met and grew up in the city. Perhaps this is why they knew exactly where to tuck their wedding in amidst the madness of Fringe Festival; throwing their reception at the mad-cool food and drink establishment, 'Timberyard'.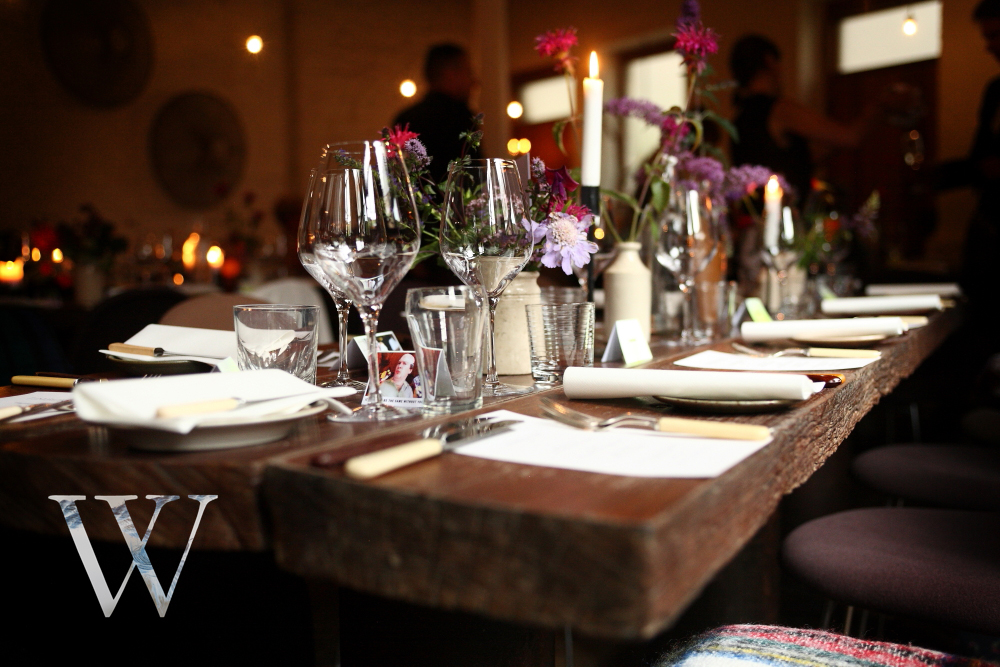 This place is worthy of an entire blog post alone, but suffice to say it's style, ethos, and food and drink menus were all flawless; without pretence and without trying too hard. It was perfect for this bride and groom.
Tiny flowers floating on fish wire across white brick walls; long banqueting tables like dark railway sleepers, topped with glinting glassware and loose flowers tumbling out of vases.
Aside from the stunning (and trademark) red front door, the absolute magic moment of this place, was it's little allotment hidden out the back.
Though the floor space was small and contained, there were narrow walkways between planters, crammed with herbs and vegetables fighting for sunshine; the classic Edinburgh buildings grew tall around it, looming over the greenery with their wet grey stone. When Ken and Jenna (lovingly coined 'Kenna') stepped into this space for photos, they seemed perfectly housed in by their city;
like the city had cupped it in it's hands to shield them from the rain.
This was my favourite moment of the whole day. More relaxed after drinks and dinner, these photos felt way more like the pair I knew. Whenever they laughed and hugged, I couldn't wipe the smile off my face behind the lens.
Yes. You guys are awesome. This might be a flashback post, but it's still one of my favourites. You're awesome mates, and people, and photographing your wedding was a genuine privilege.
Can we all go back to Edinburgh and do it all again please??
GWx