The magic of impending motherhood is a complex and beautiful thing; the physical changes and the emotional shifts appear to be both subtle and intense. But I have come to realise, that the beauty of any pregnancy photo, is in the peace and the patience. Each girl's version of this, should be unique to them, their character, and their style.. but I always work to capture this surrendering of control. With Clare, pictured here, it all fell into place with a super relaxed and easy-going shoot at home.
With Clare, who completely stunned me with how gorgeous she looked full term, it was all easy. I turned up with minimal kit, and her home to work in. After she had poured me a gin and tonic (not a bad way to start any shoot by the way) we got to choosing outfits and settings. Her home was perfect, it was so her. A little blanket here, and tea cup there, and we were away.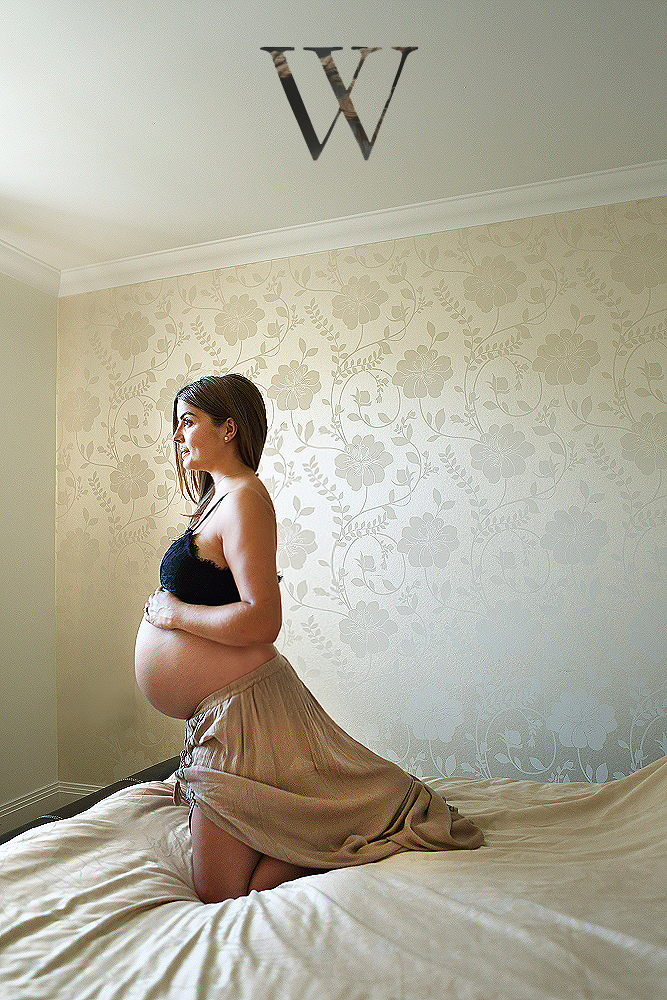 Here on the blog, I often recall a moment in the shoot, where everything slots into place. With Clare, it was when she was knelt on the bed, against a light gold wallpaper; her skirt falling away behind her; and her hair gently lifting in a breeze.
Light poured in from a window to the left of us, and the shine of the wall behind her, seemed to frame her swollen silhouette.
Magic. The tones, the palette, the shapes and the atmosphere were all perfect. Even bob the cat came in for a few frames and made it feel all the more intimate.
When I was working away through the viewfinder, it struck me how much baby bump shoots, always evoke a sense of waiting. Each mum-to-be is completely different, and I aim for all my shoots to reflect this.. But always, in the quiet moments where I capture a connection between mother and bump,
there's a sense of longing, and a quiet patience;
waiting to meet, waiting to touch, waiting to start it all.
Some of my clients have felt nervous about impending motherhood, but it melts away when they have their photos taken; often unconsciously running their hands over the tight skin of their belly, they seem completely at peace; whole and accepting of whatever might come.
Strangely, it also feels like I am already shooting two people.
Mothers have a magic way of sitting with their bump, looking at it, touching it, carrying it, which already feels like they're holding their baby. I cannot wait to illustrate this when we photograph the little lady, once she arrives.
Indulge me a moment here… I have recently received lots of incredibly touching testimonials from previous wedding and family shoot clients. Each and every one, has brought a tear to my eye, and reminded me of exactly why I care so very much. Since my school days, I have found it hard to bother with anything I didn't really care about (the fact that I never had a GCSE Maths exercise book, sort of demonstrates my point)..
but if I give a damn, I will literally do whatever it takes to get it done, truthfully and beautifully.
This still applies today, with all my photographs. I didn't realise though, that all of my clients see this so clearly, and it's reduced me to tears to hear that you all do.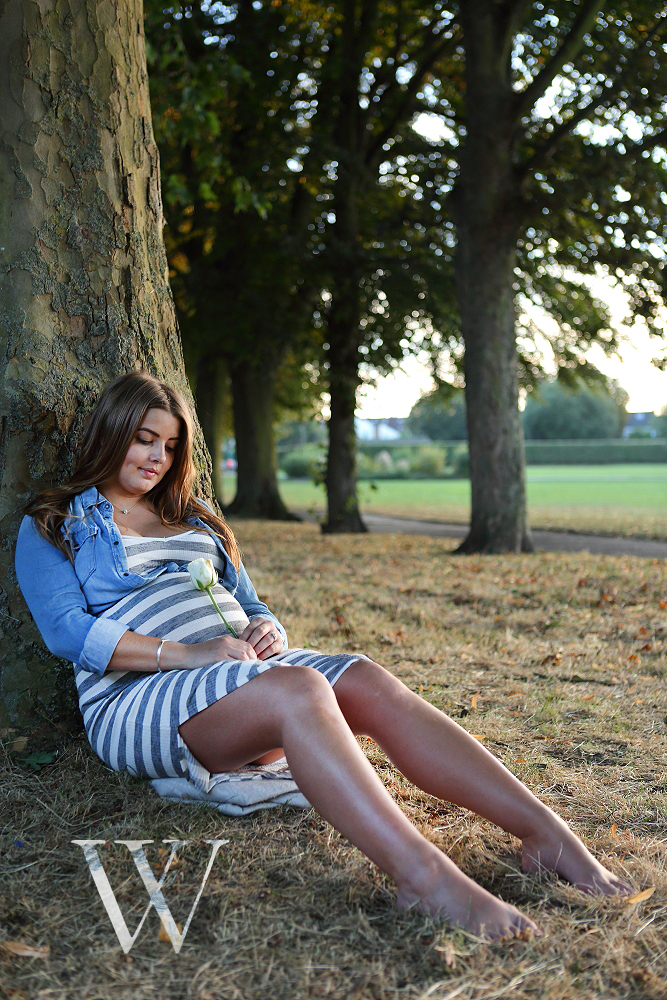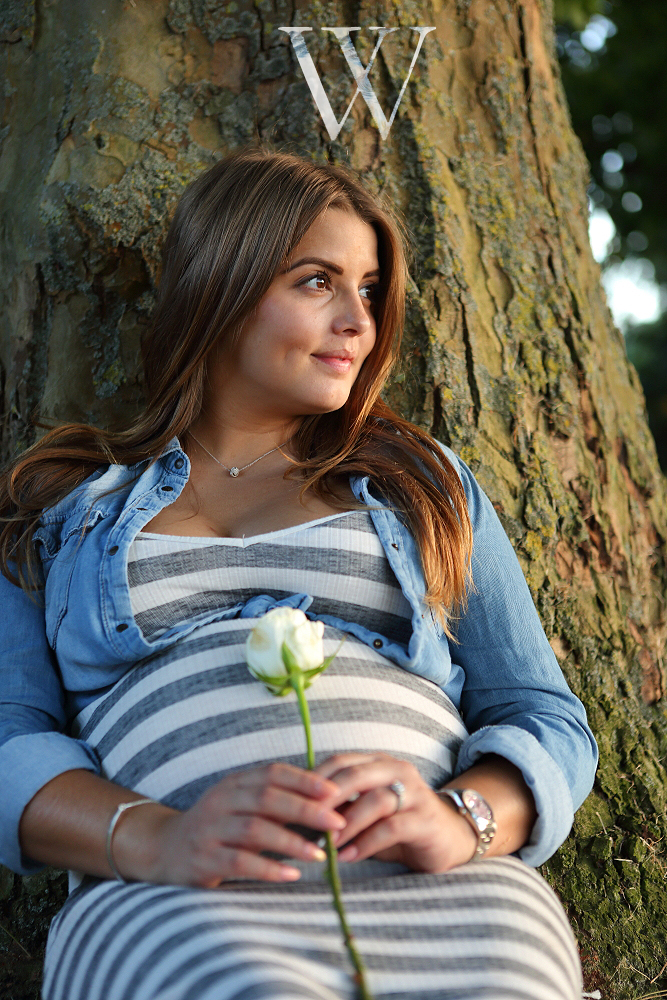 Crouched down in the corner of the bedroom, photographing Clare 9 months pregnant, after photographing her wedding three years ago, and having stayed in touch with them both ever since, I found myself completely overwhelmed. I really really care about the people I photograph, and the stories they trust me to tell.
I don't want to gush, photographs won't save the world, but sometimes.. just sometimes, they can definitely remind us of what really matters.
Thank you to Clare, who was an absolute star on this shoot. 9 months pregnant on the hottest day of the year.. You were brilliant! Can't wait to send you the rest of the photos.. and I hope the little lady doesn't keep you both waiting too long.
I'll close with a lyric written by George Harrison..
"When you've seen beyond yourself, then you may find, peace of mind is waiting there…"
GW x