This week the blog is swept off it's feet, quite literally, by the winds at Dunwich Beach. Joining Ed & Kate for their pre-wedding shoot, we discover that romance can sometimes be found in the most unlikely of places.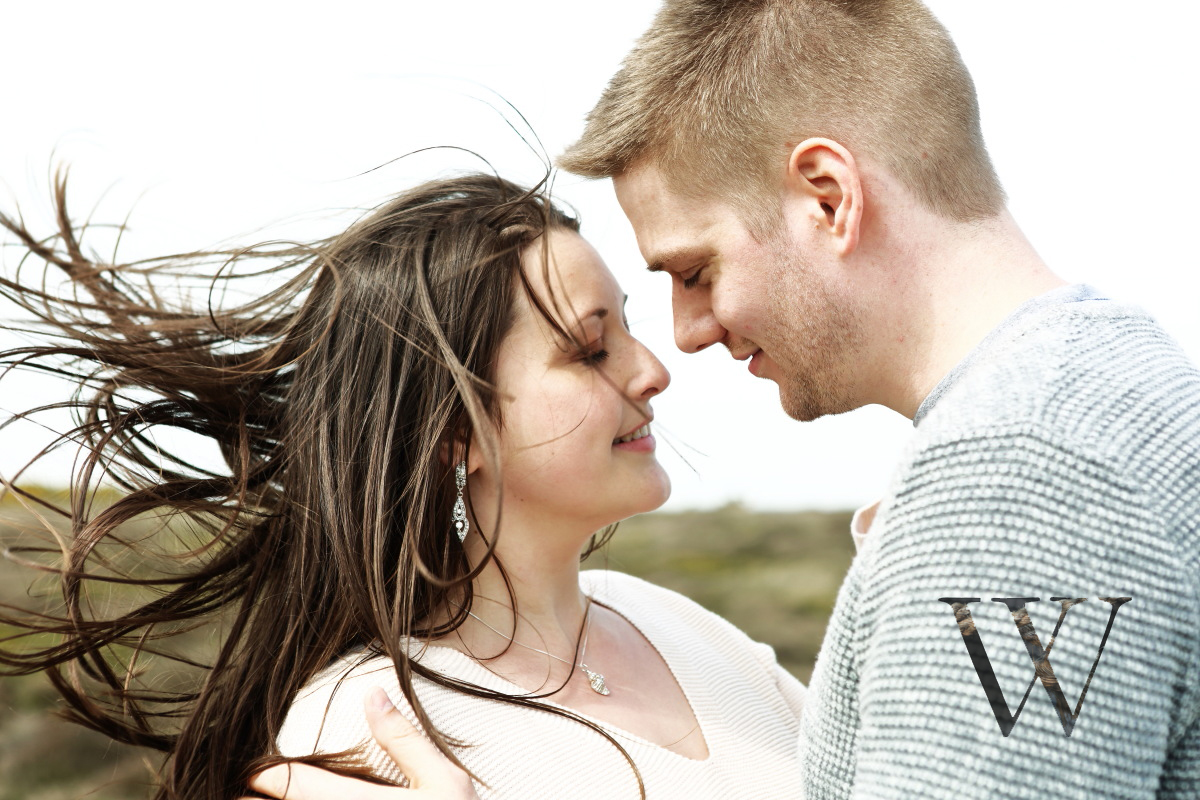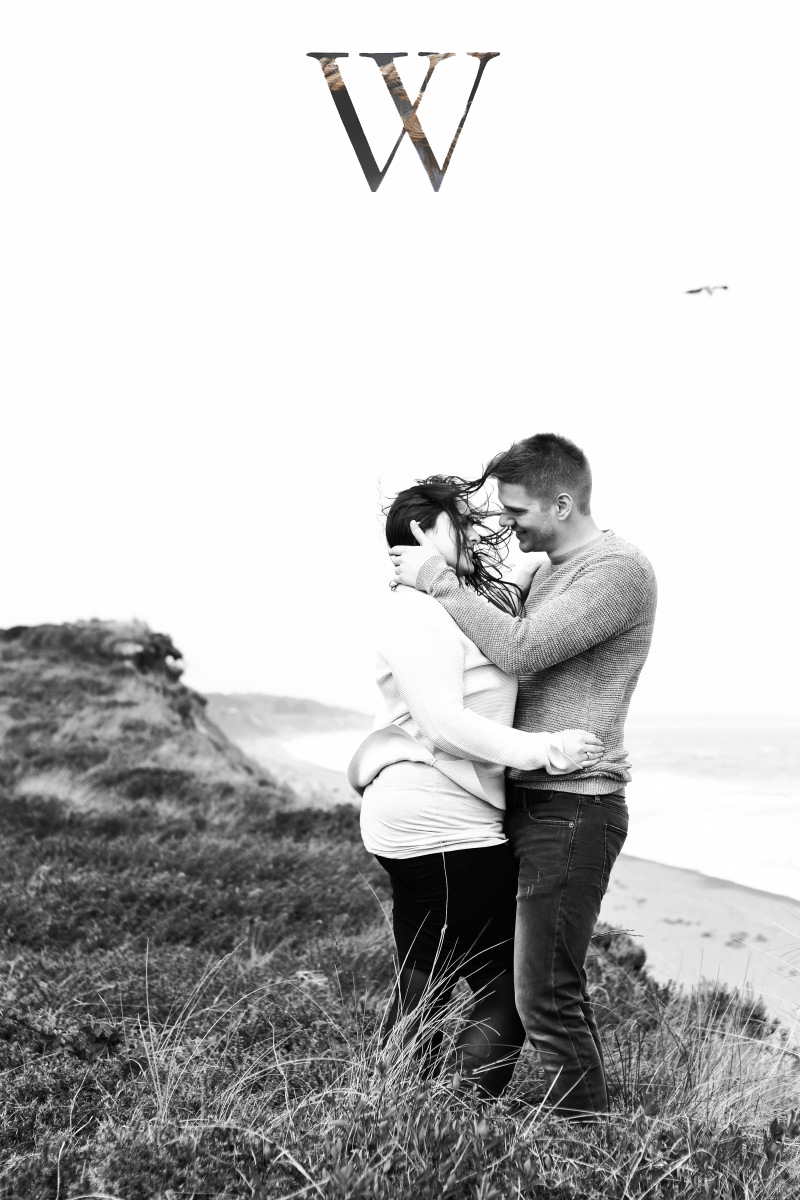 I have always believed that people will generally lead the way, in a portrait shoot. But sometimes, we need to help them along. Ed & Kate snapped up the chance for a practice shoot with me, to prepare them for the photo sessions on their wedding day in August. It's not news that I encourage this, and I've spoken here on the blog about the value of a session like this. However, this session was notable for other reasons.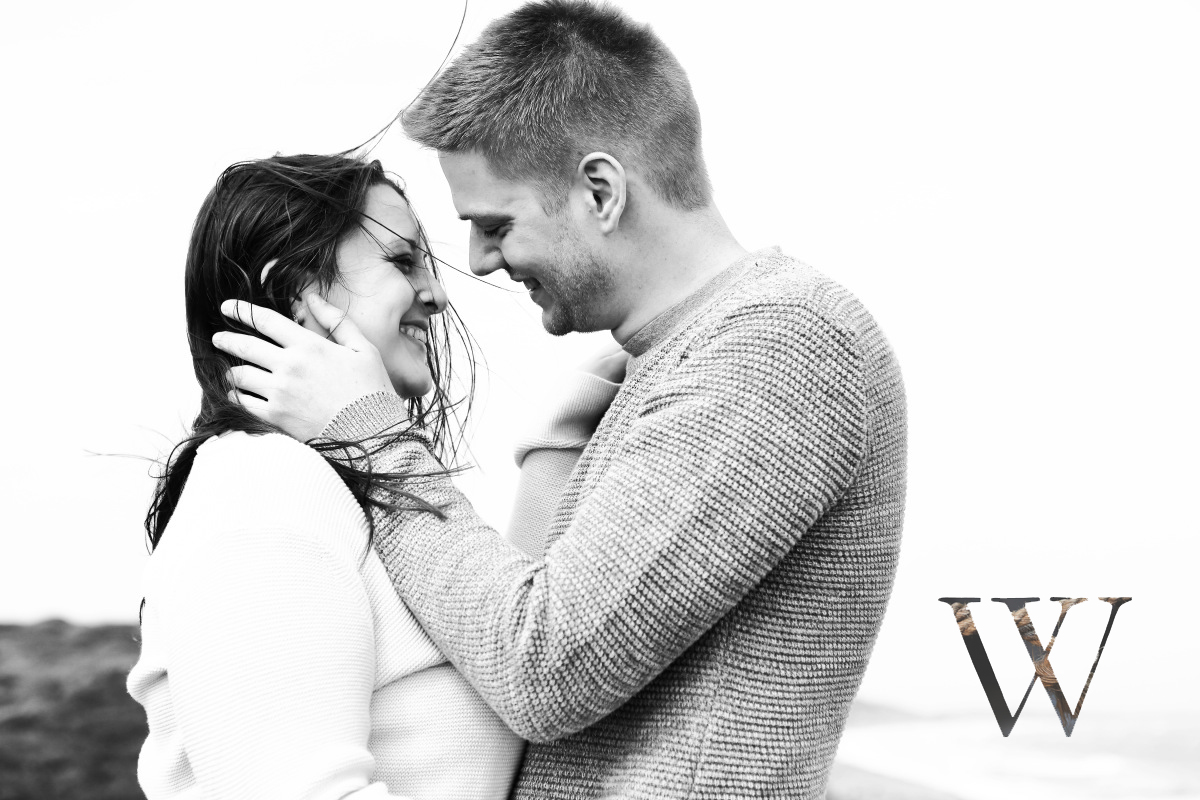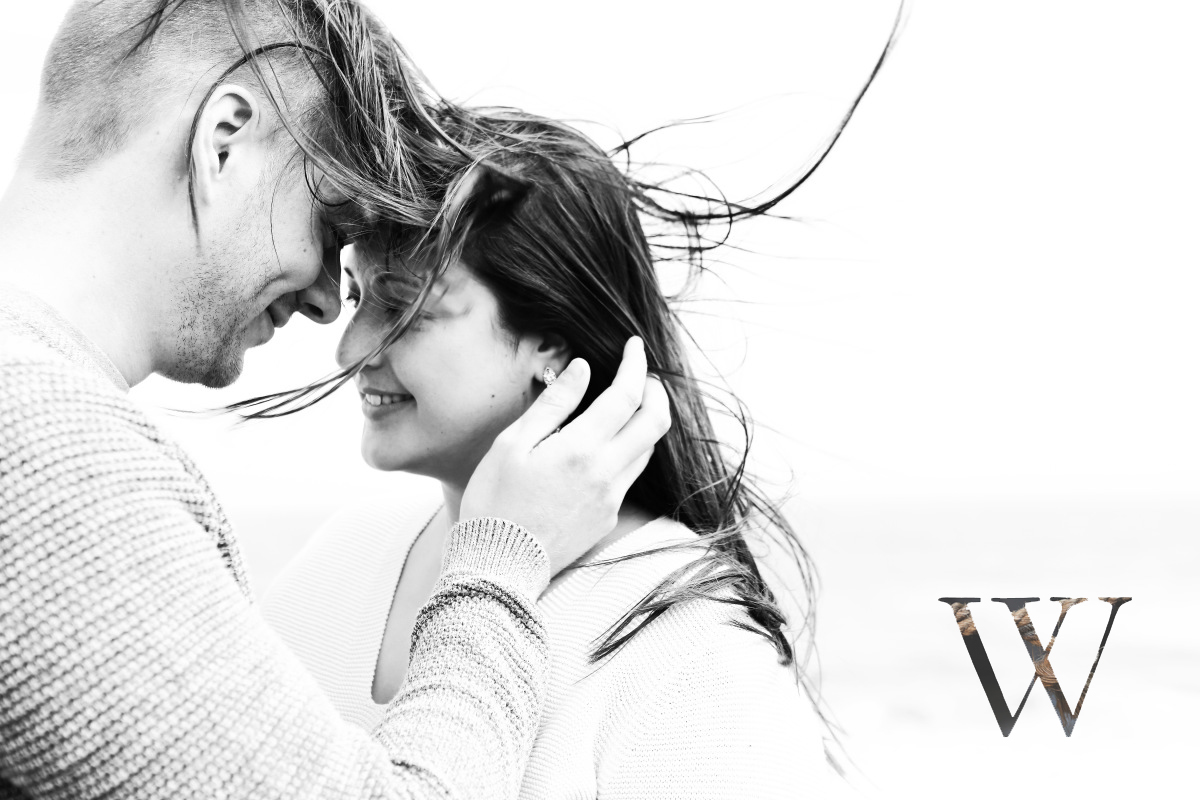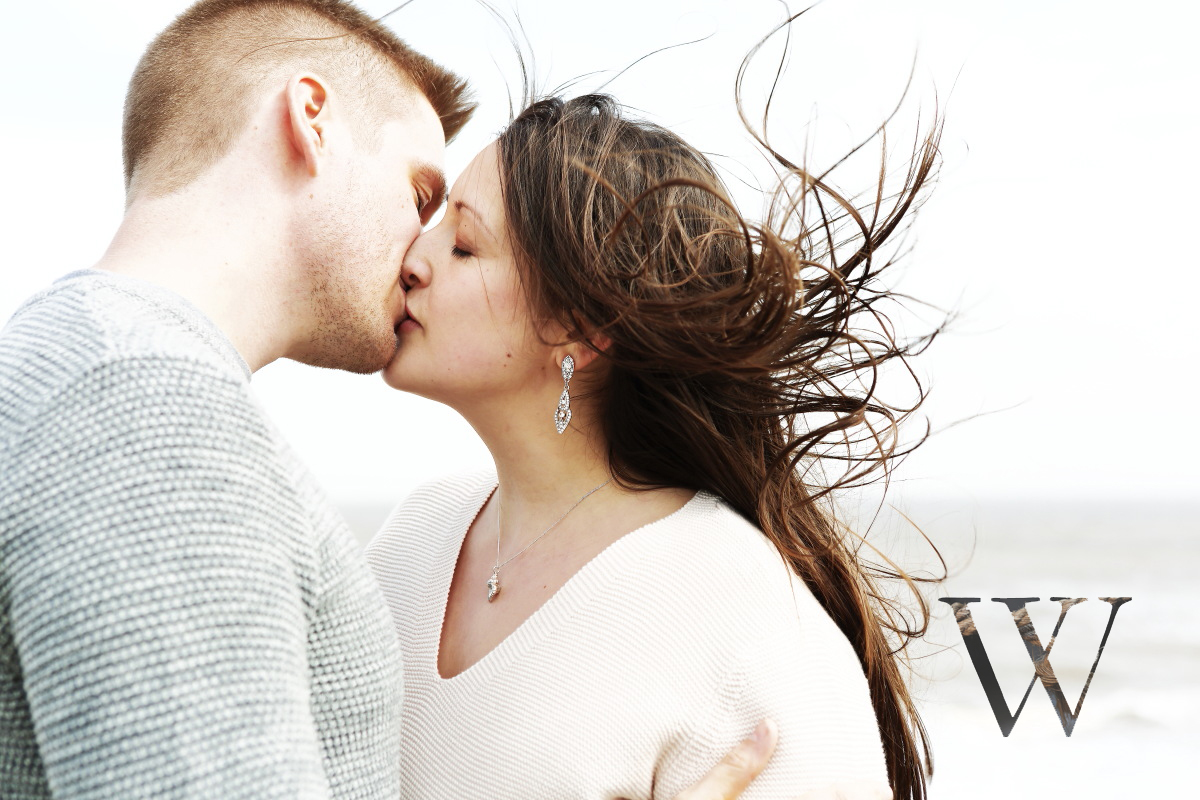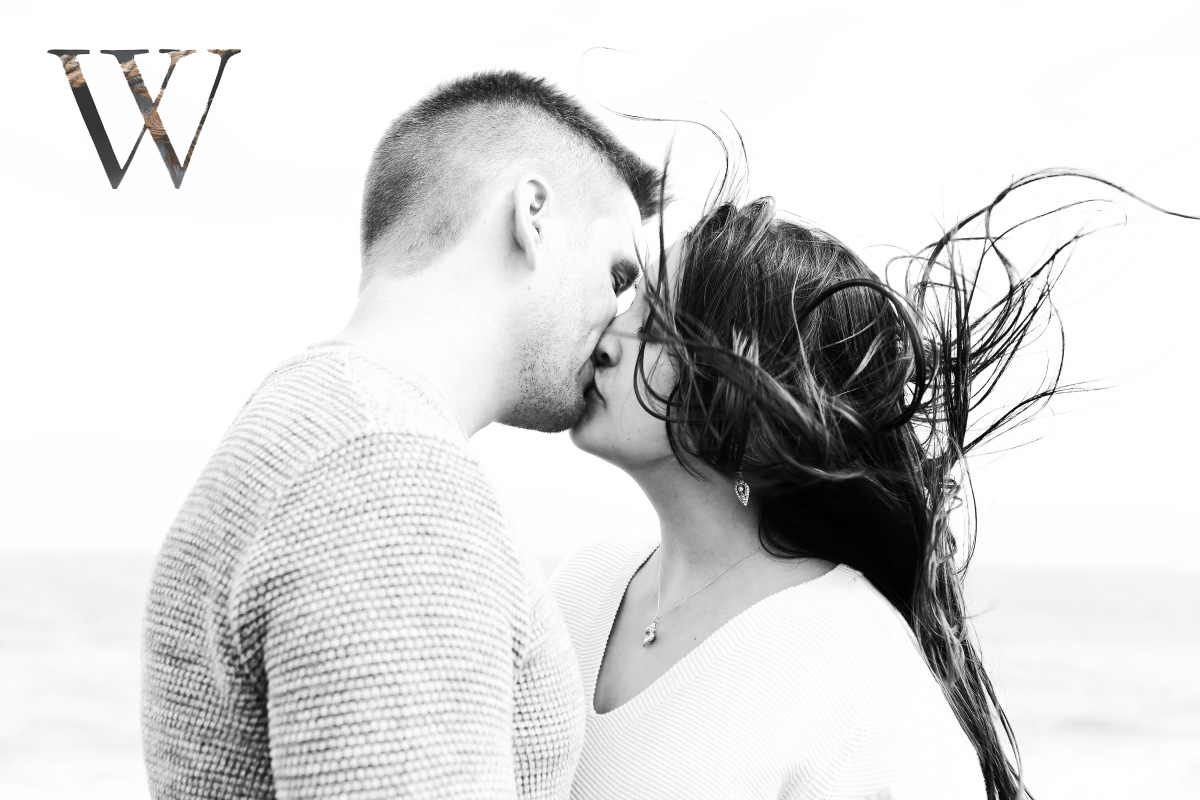 So what makes this shoot worthy of note? And what makes this setting an unlikely place for romance? And perhaps, not something you would consider to relax someone in front of the camera?
The winds which blew across the top of the heath, were not only strong, but constantly changing in direction.
They blew the long grasses almost sideways; even the low heath brush seemed to quiver as the wind flew across the tops of the cliffs.
I asked Ed & Kate to stand near the edge of the long drop to the beach, which amazingly, they didn't question. Stood there, with her long brown hair blowing above and around her head, she clung onto Ed, and Ed to her.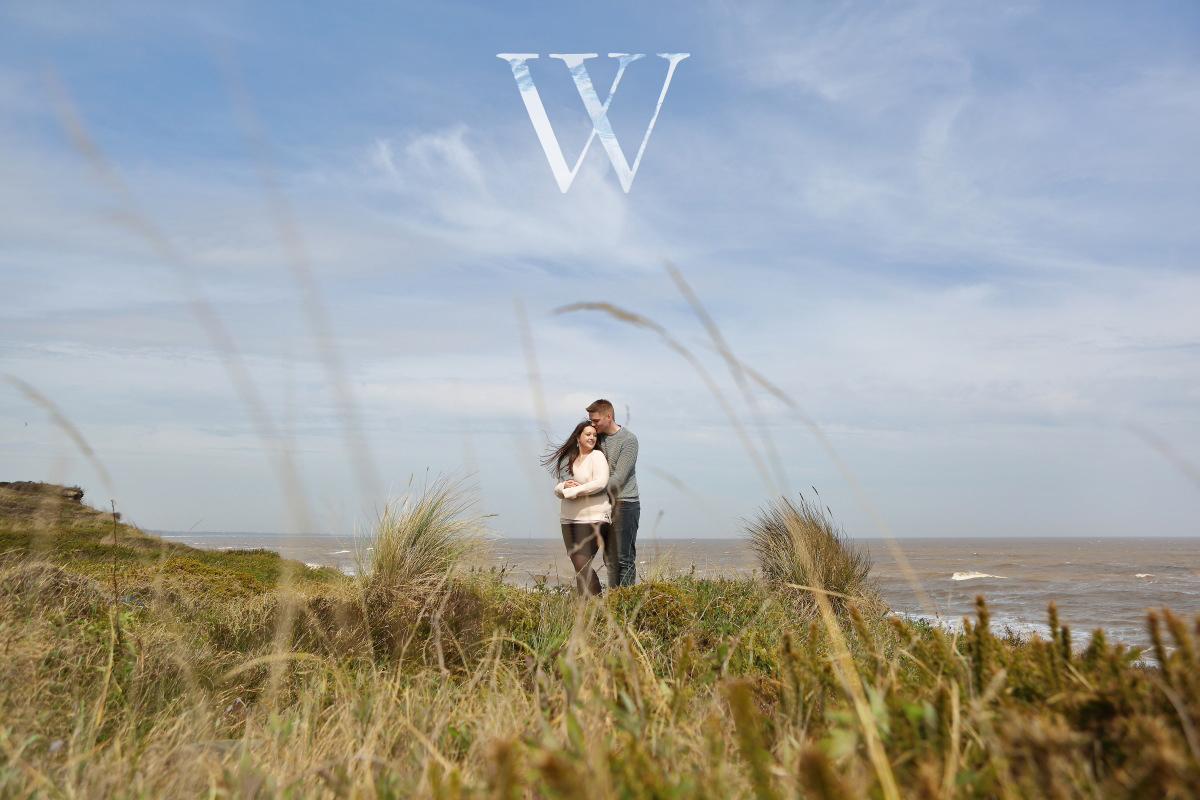 Brushing her hair away from her cheek, and holding her face while the wind whipped her hair across both their faces, they were very quickly forced to embrace.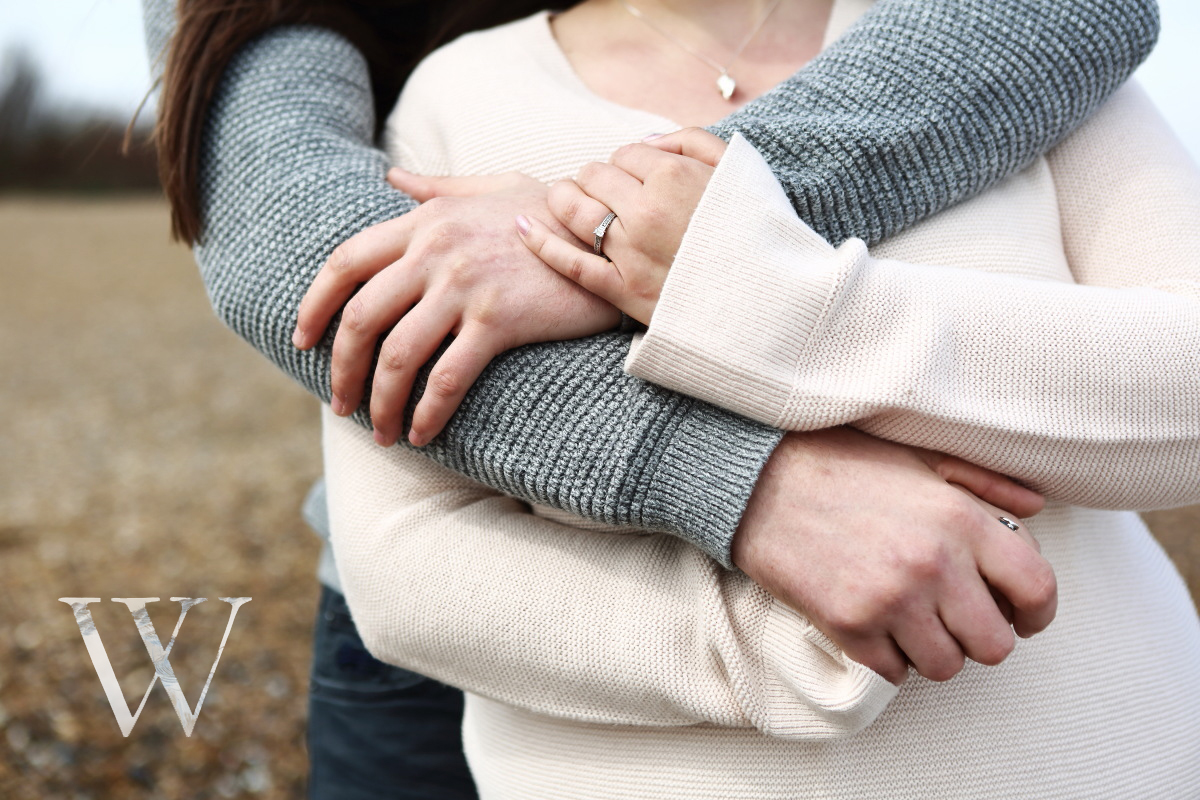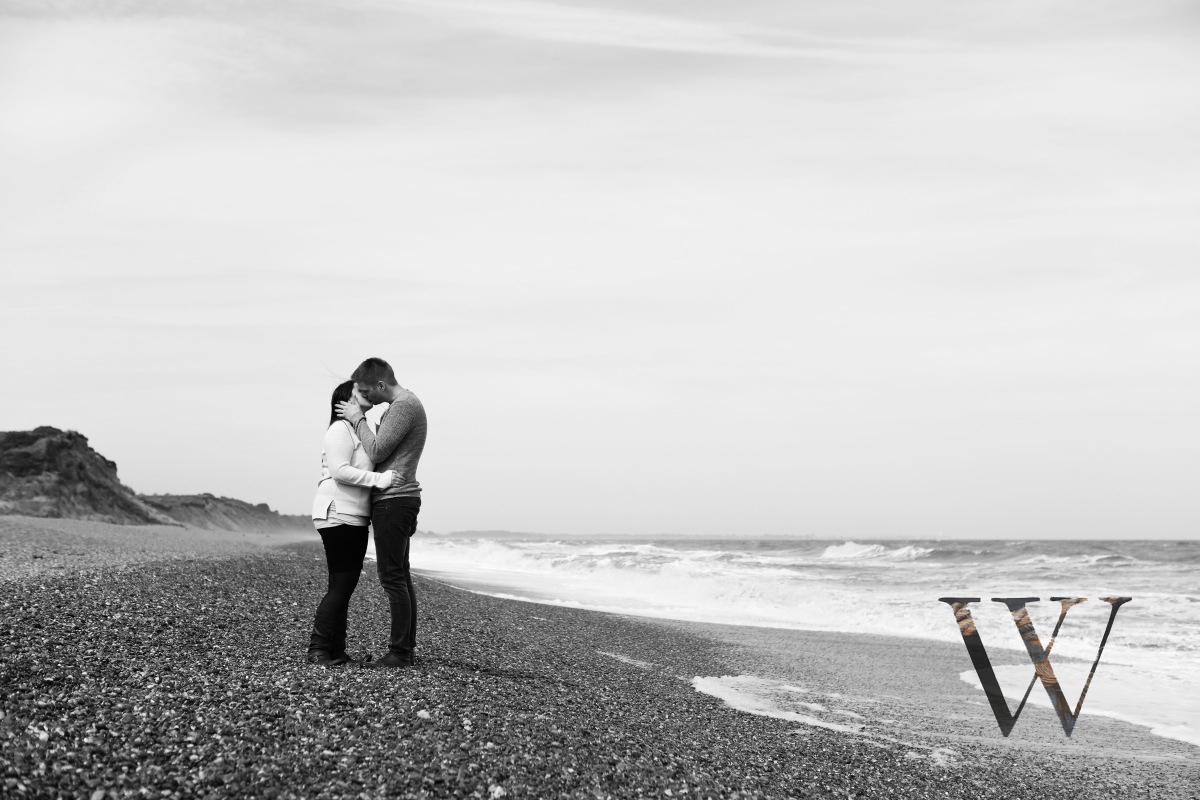 Not exactly a situation you would first consider, to relax a couple in front of the camera!
Something happens however, when the weather is so unforgiving and epic. I see it at weddings.. If the heavens open, most people embrace it, throw their smiles and hands to the skies, and dance in it. People are brought closer by it. It's like something so much bigger than us, comes along, and quiets us.
Or perhaps I'm just a hopeless romantic, who lost hours and hours in Hardy and Bronte novels as a kid, where the landscape and weather systems were dramatic and almost over powering. In Wuthering Heights specifically, the repeated use of violent winds and weather, is used to
symbolise the lovers at the mercy of powers they cannot control.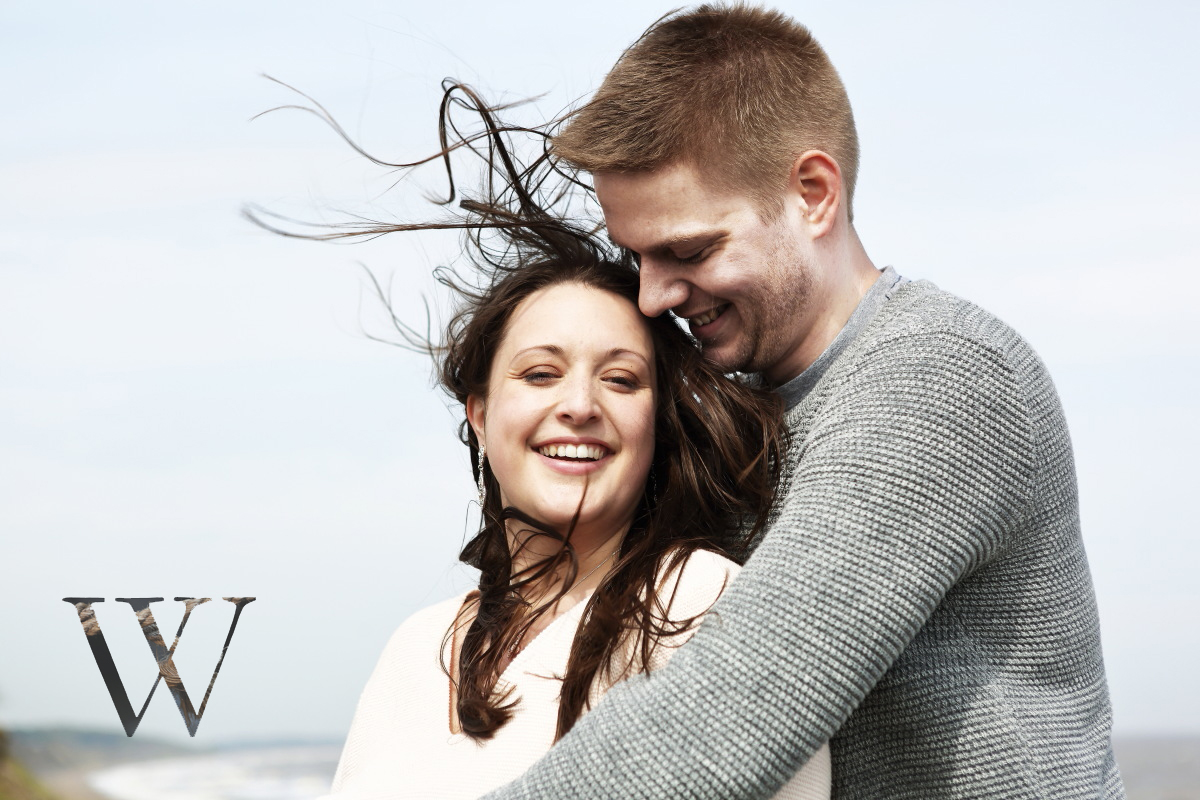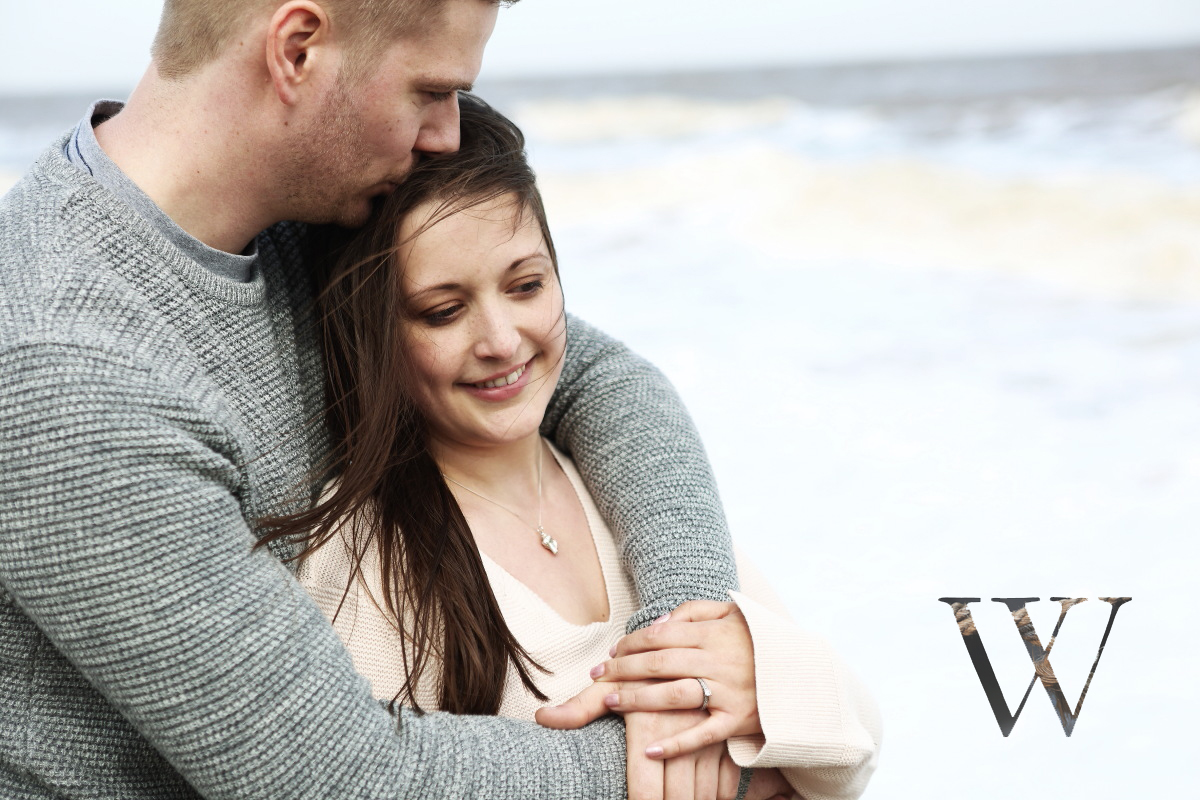 There is a freedom within that, isn't there? Whether the wind be representing love itself, or the situations that surround them.. There is a liberation is accepting we just have to give in.
Through the lens, absolutely everything was pulled across the frame by this wind; the long grasses, the waves, the sand even blew off the beach creating a distant haze. But one thing locked and didn't move, and forgive me this romantic indulgence, but it was their gaze and their embrace. Nothing moved them..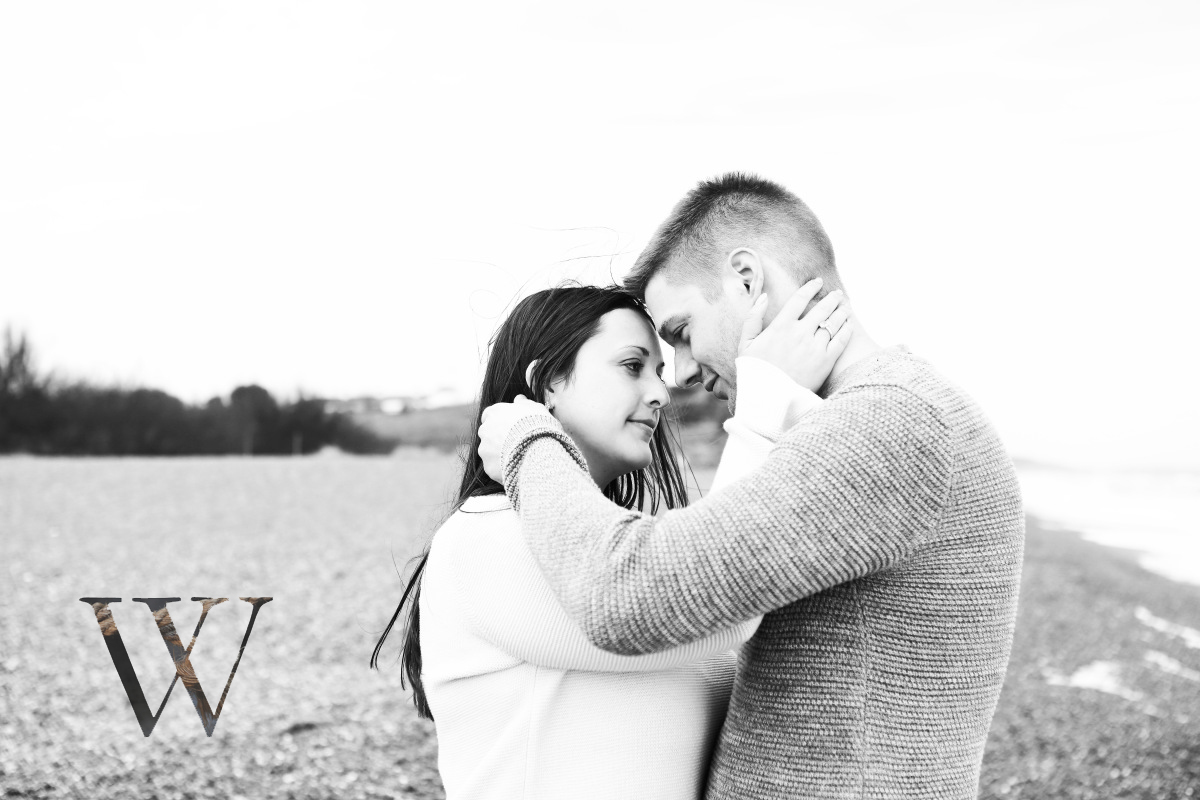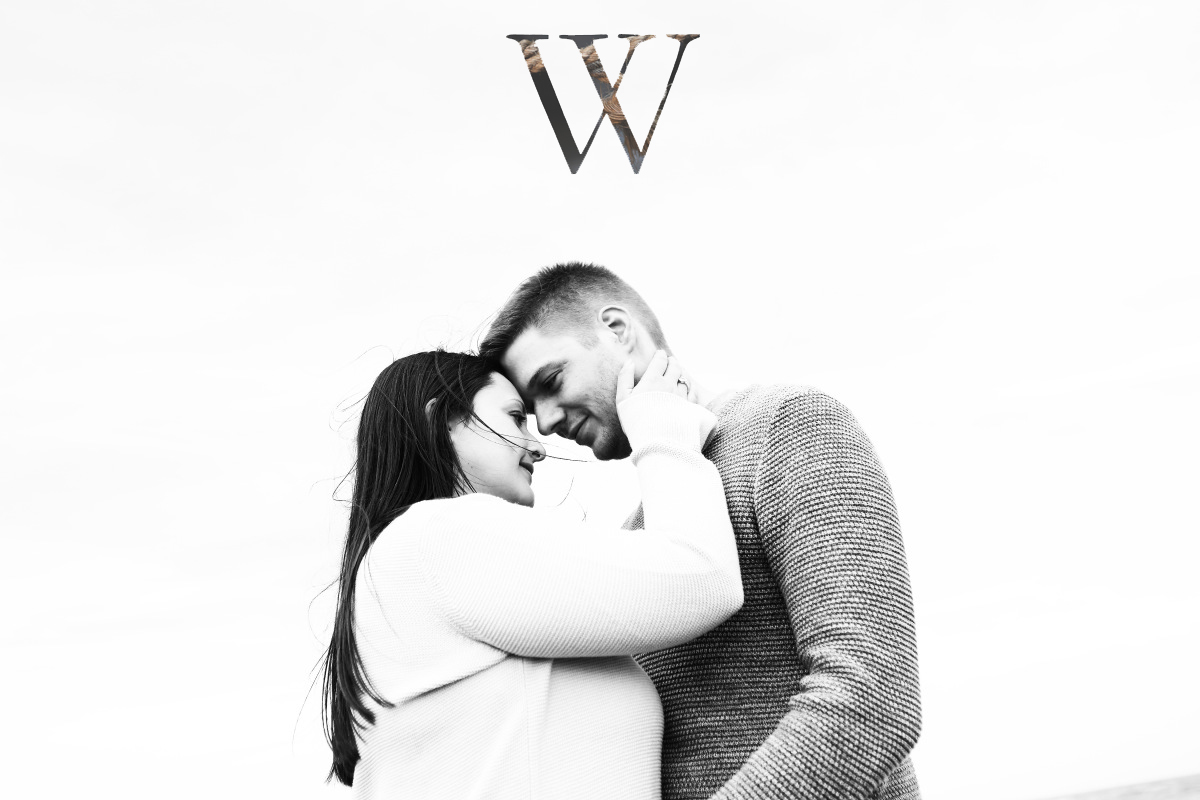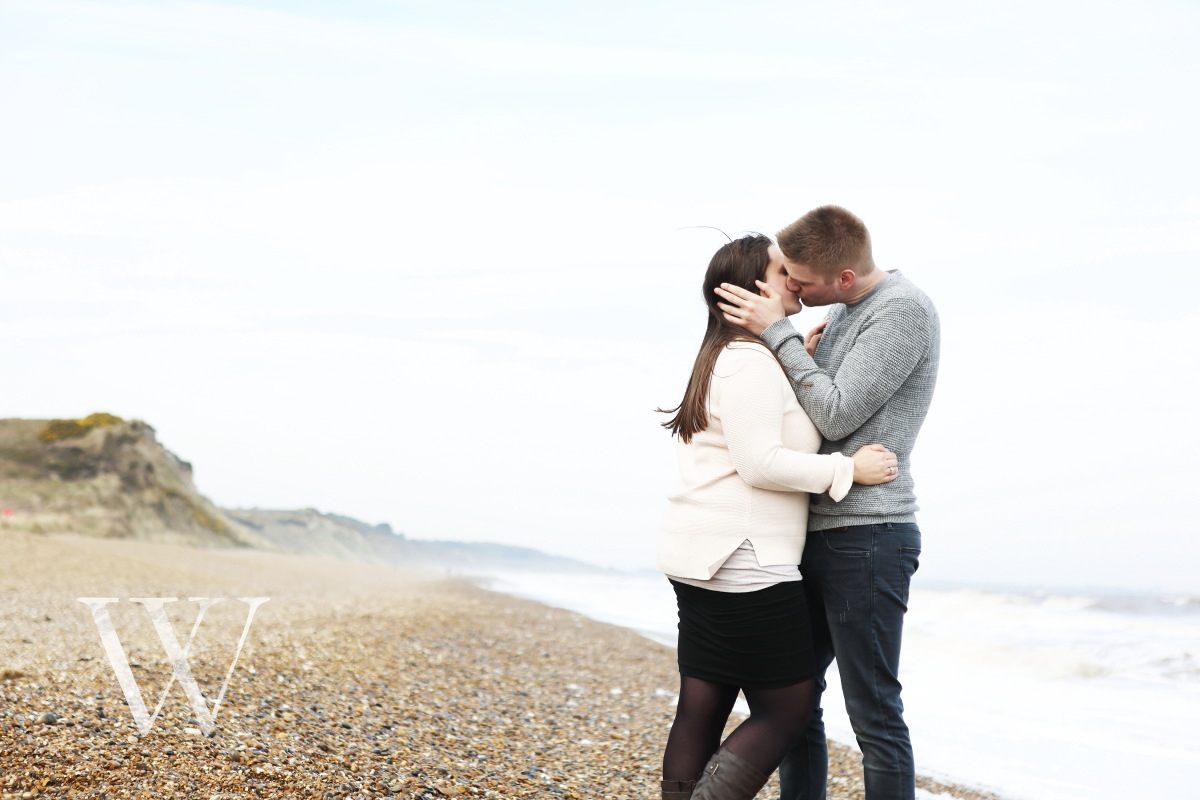 I was so glad we didn't shy away from the conditions, tough as they were. Working with them, and not resisting them, allowed us to create a super genuine moment. There is also something so wonderful about Kate's hair blowing about in such a natural way,
not perfect, sometimes wild and messy, but so so beautiful.
All that movement and madness, but within it, utter trust.
I cannot wait to photograph Ed & Kate's wedding, and although I wouldn't hope for any crazy weather conditions, I know that these guys will shine in front of the camera whatever the weather. You trusted me 100%, and that's no small thing when having romantic photos taken. It can be pretty scary!
Thanks for indulging me this uber romantic post.. The moment I stop loving this stuff, is the day I will no longer photograph couples and weddings. Loving the love at the centre of it all, is absolutely the only reason to capture it.
GWx