With the New Year comes new beginnings, and the magical promise of nearing parenthood. This awesome pair of people have since welcomed their gorgeous little person into the world, but I thought we'd have a look back at their bump session, taken just before I left for France. And I'm so glad we fitted in such a beautiful shoot! Make sure to flick through to their Nearly-Parents Q & A...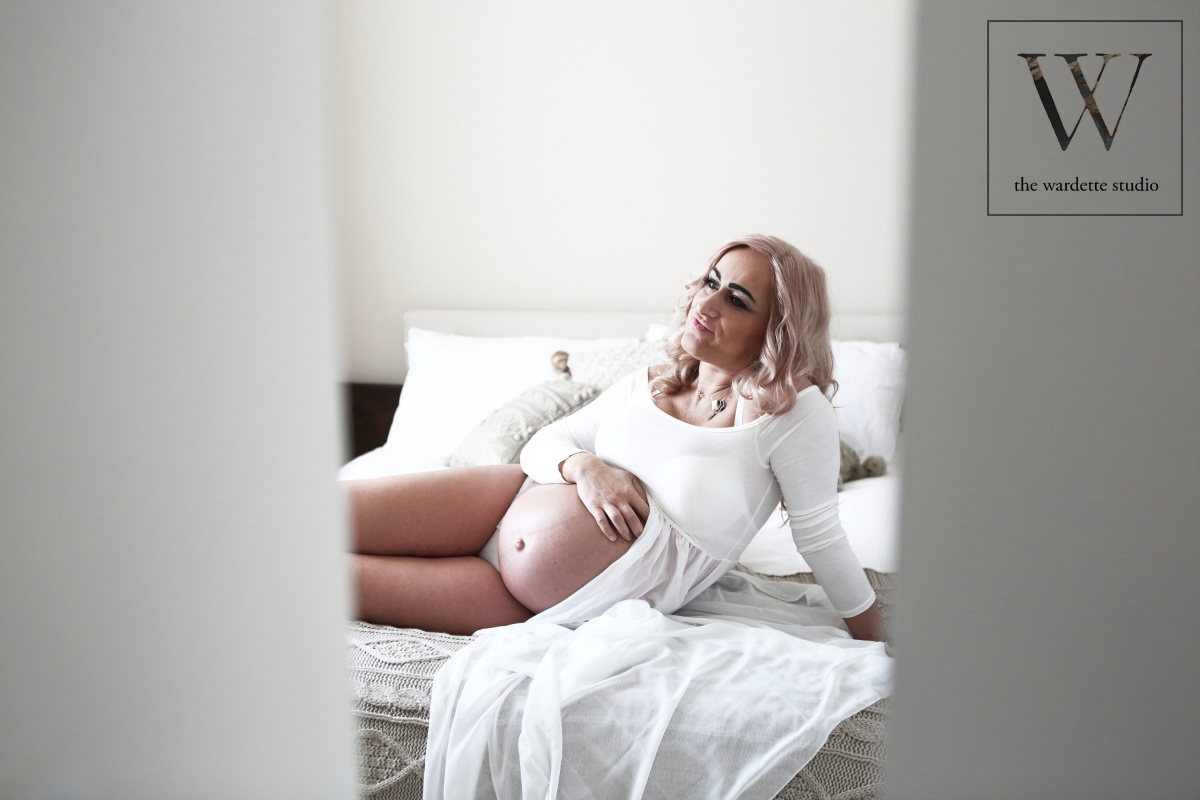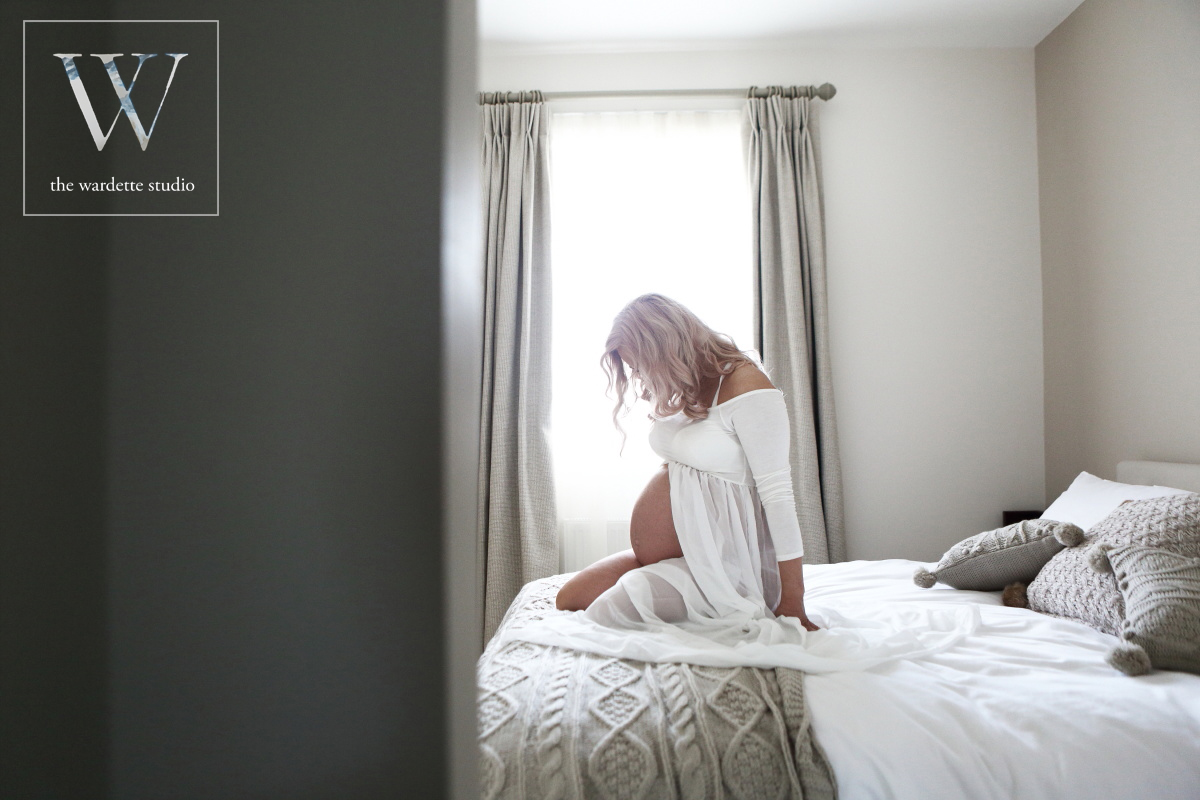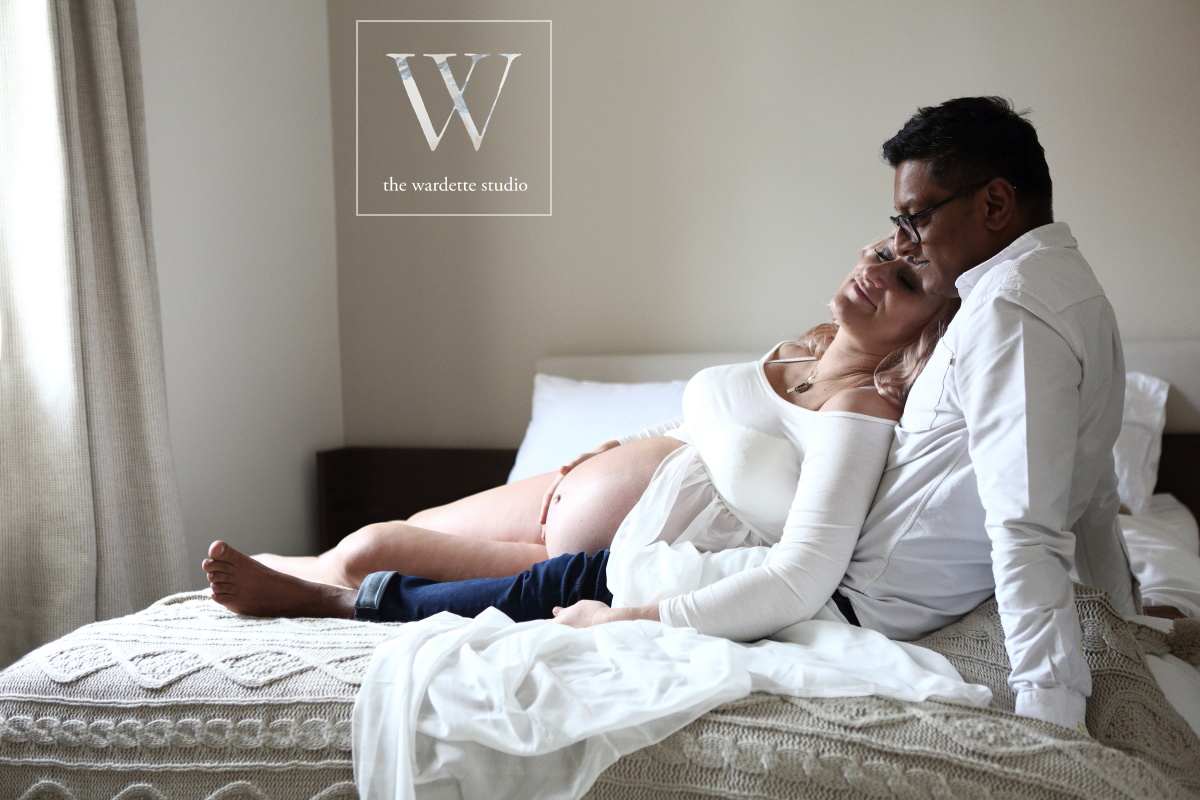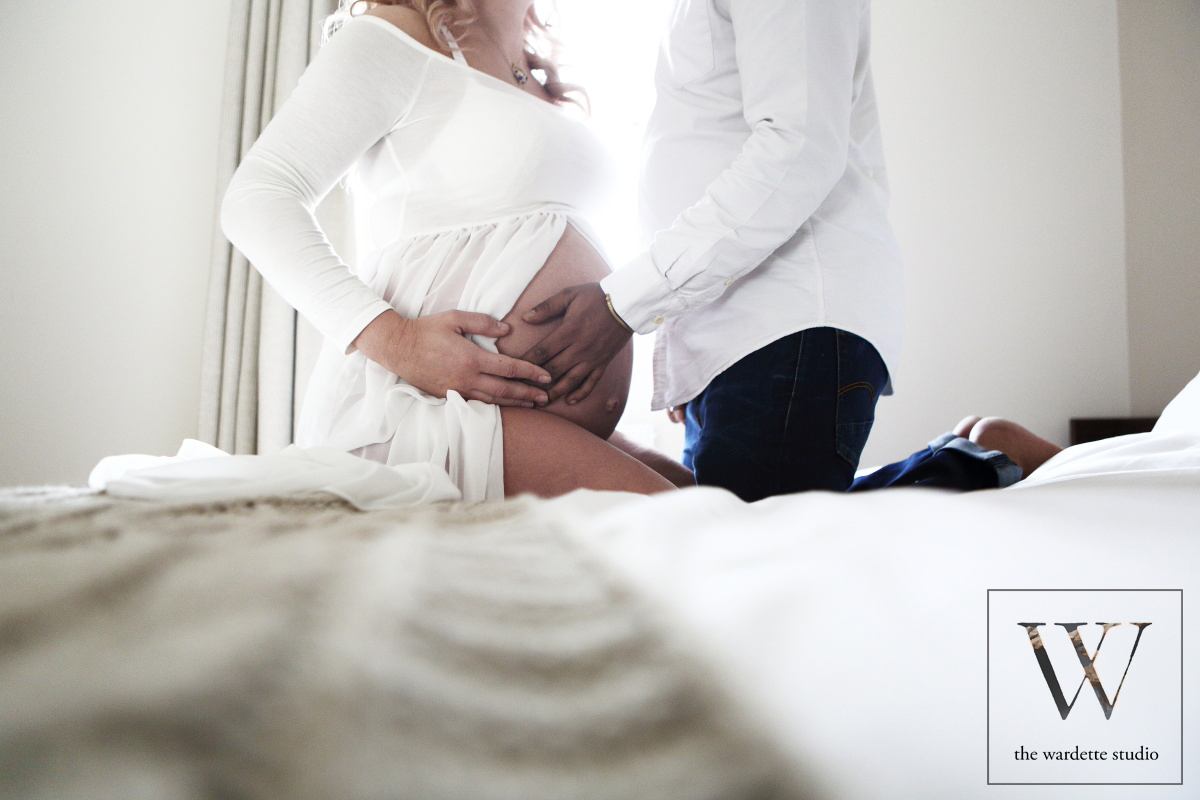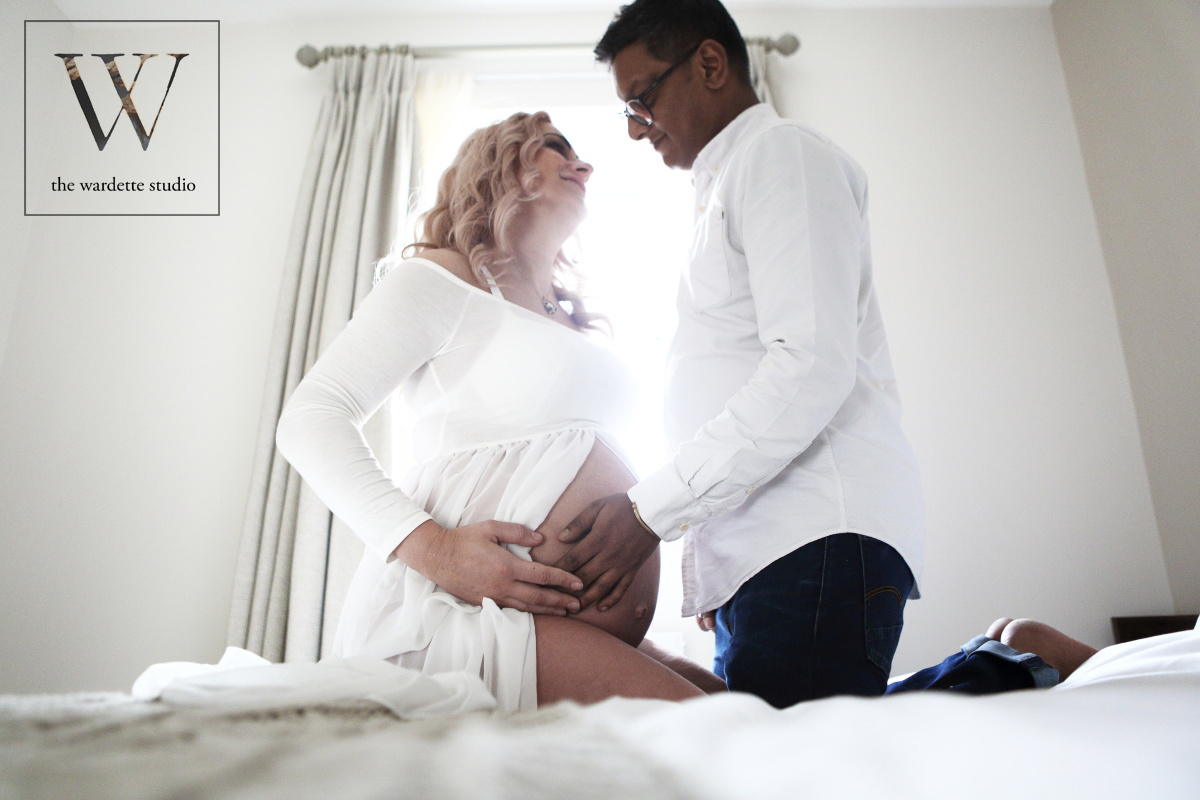 Every time I walk into a home for a shoot, I ask myself three questions What is the style, what is it's story, and where is the light. Even though Ravi and Pati had barely lived there a month, the place already had heaps in answer of all three questions! The style was minimalistic but stylish, with plenty of texture and splashes of colour. The story of the place already felt like theirs, with lots of framed photos everywhere, and a beautiful nursery ready and waiting for the baby. The light was pouring into the building from various windows, even though the weather wasn't playing ball. Window light is my favourite for interior photo sessions, and their house had plenty of that.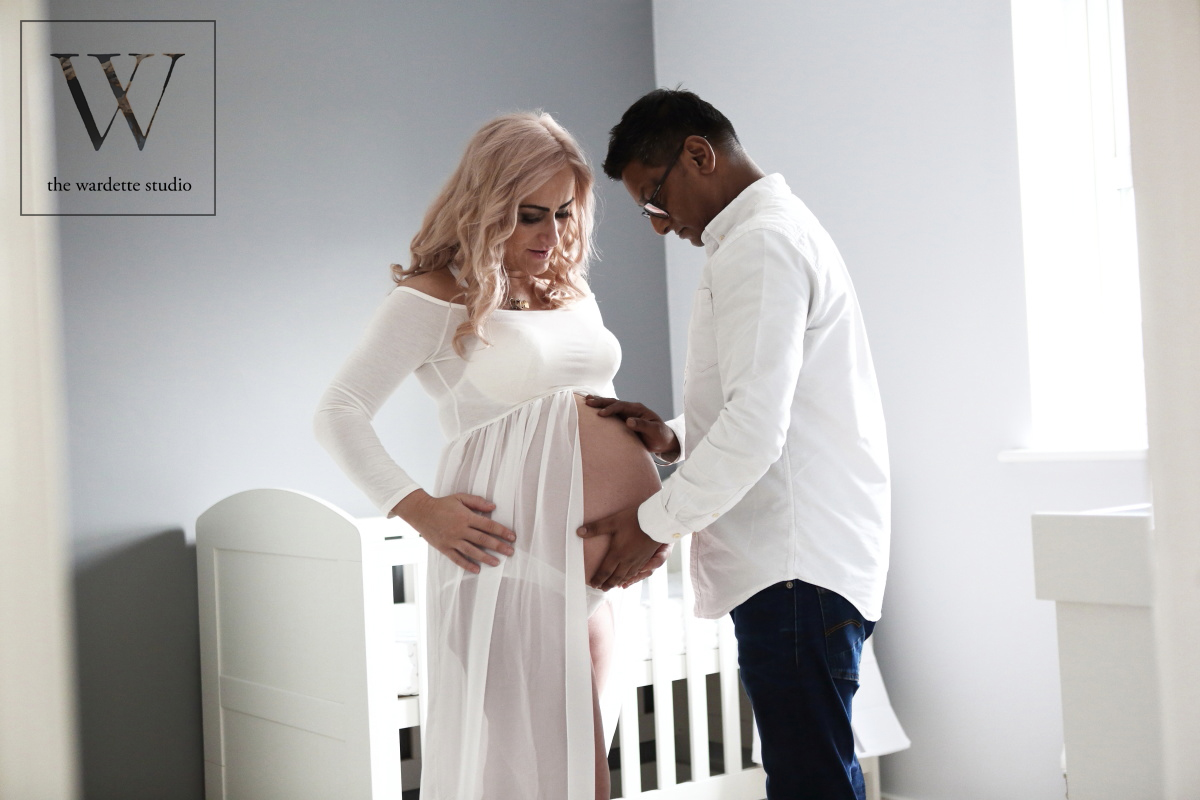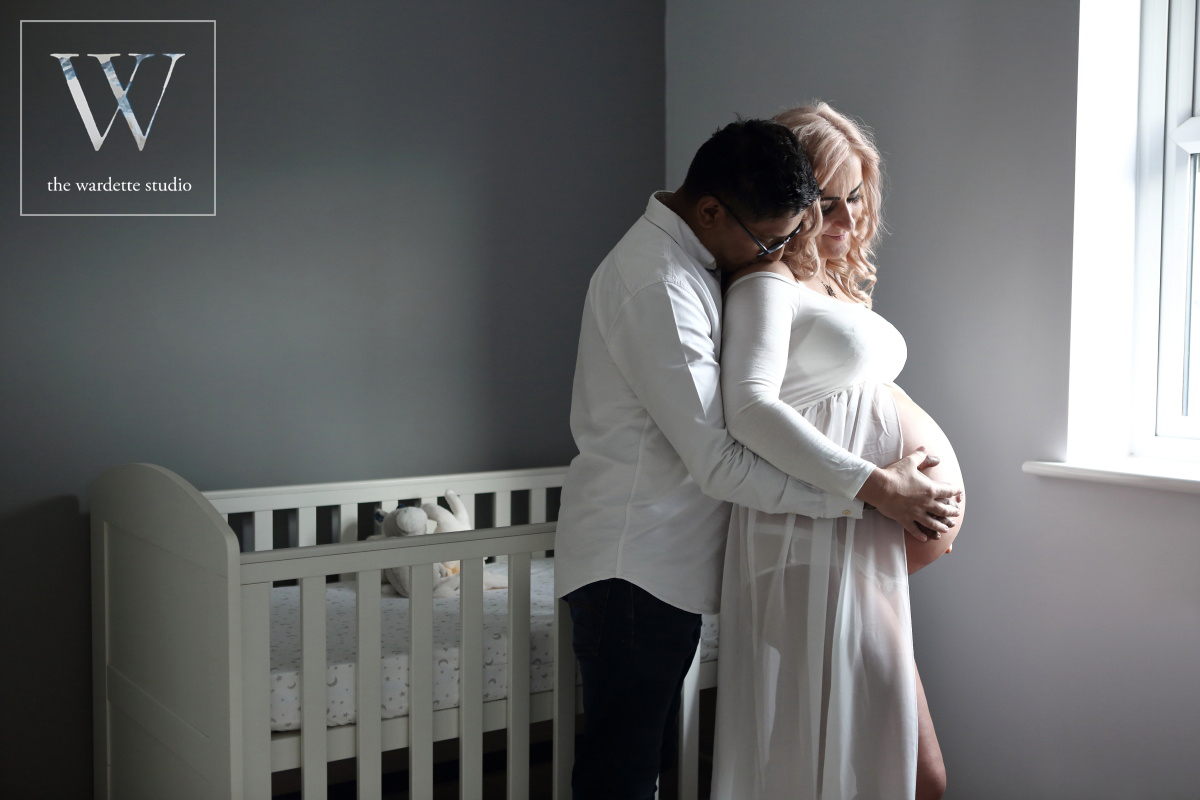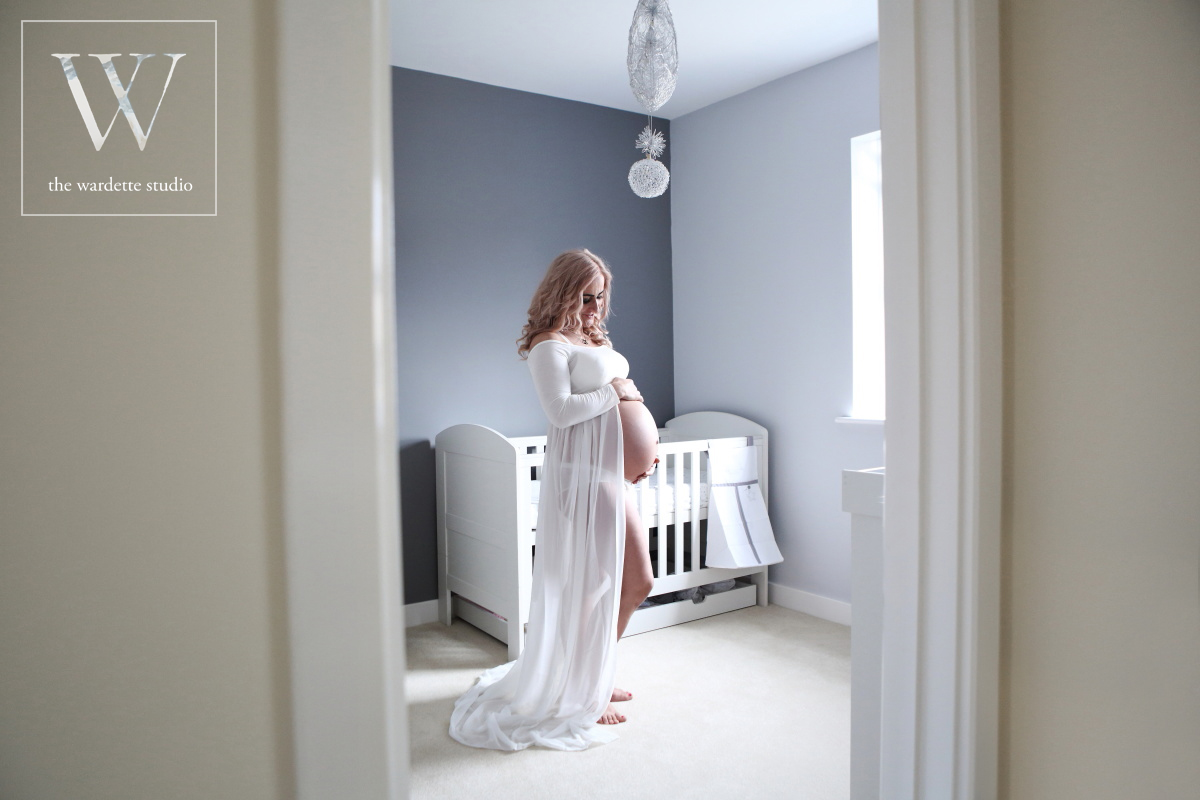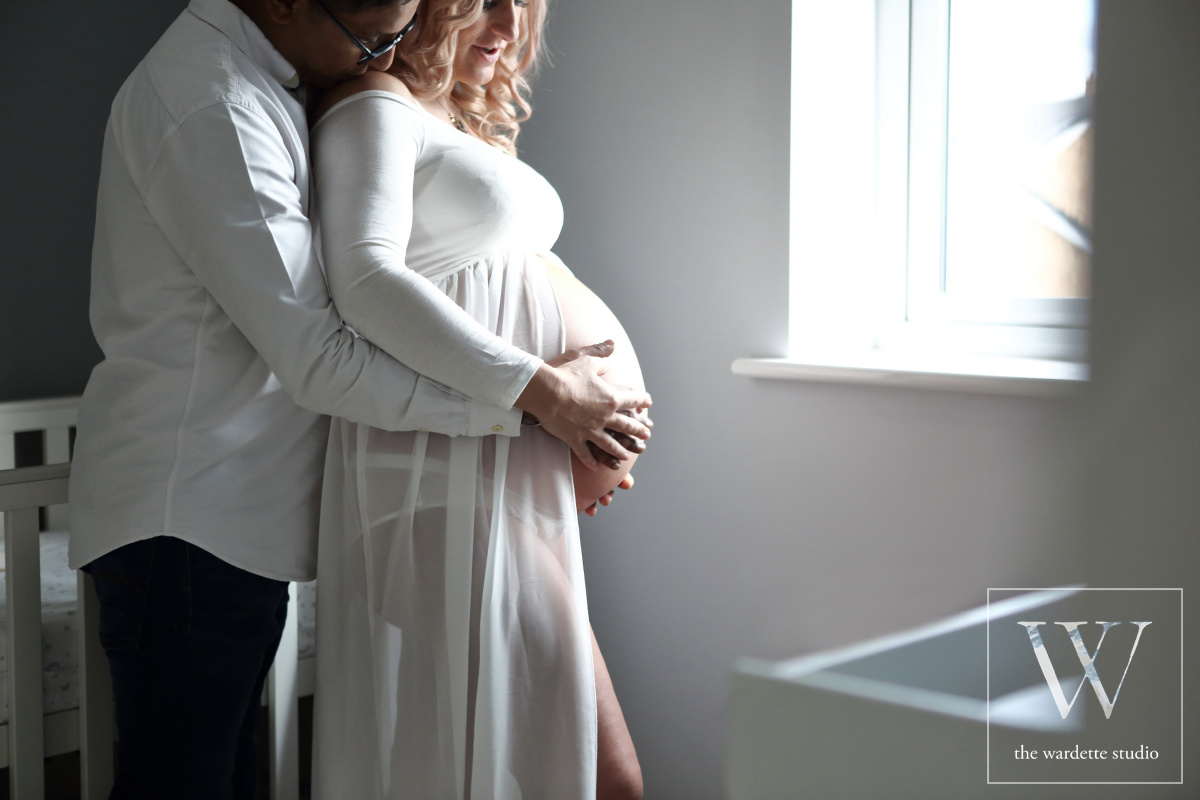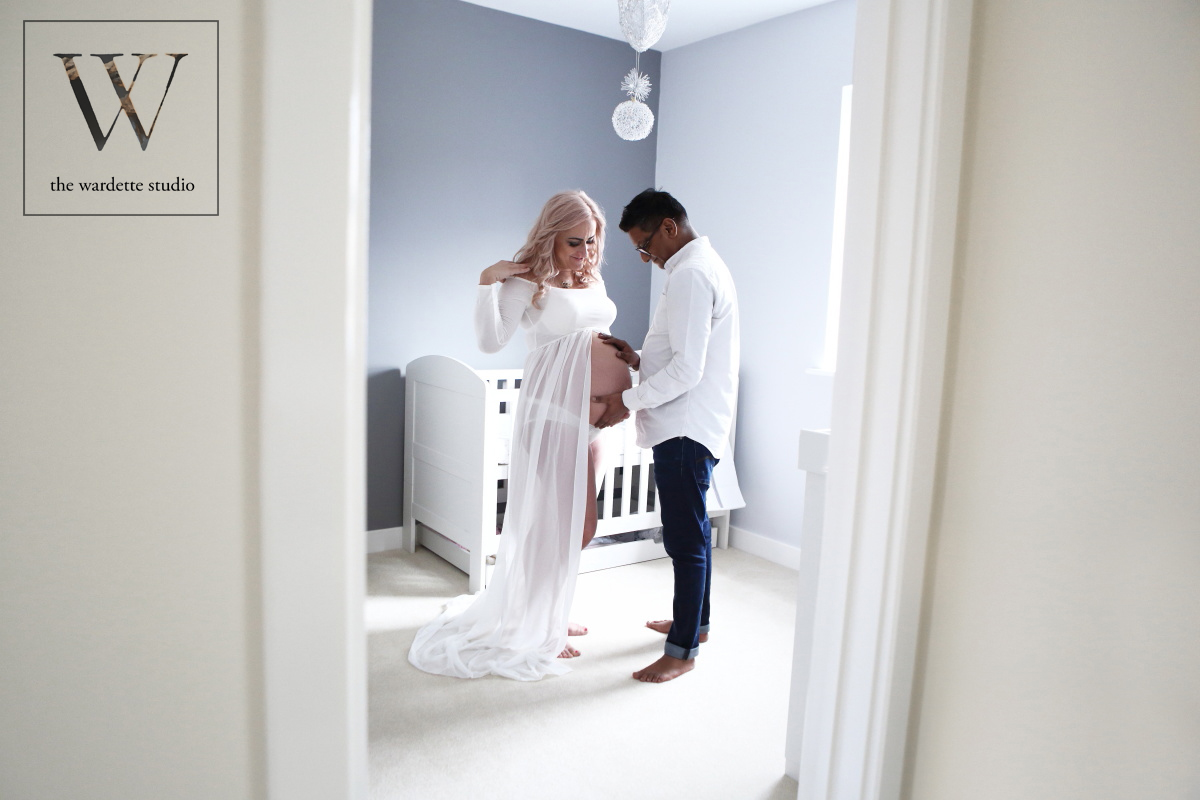 Pati was so relaxed about the whole thing; totally trusting but also really chilled out. Every time she looked down to her bump, her hand rubbing gentle circles across it, it was like I wasn't even there; the session felt like a silent conversation between mother and bump. And when Ravi laid his hand on the bump, the conversation became his. Absolute magic. Quiet moments in the diffused light of a cloudy day.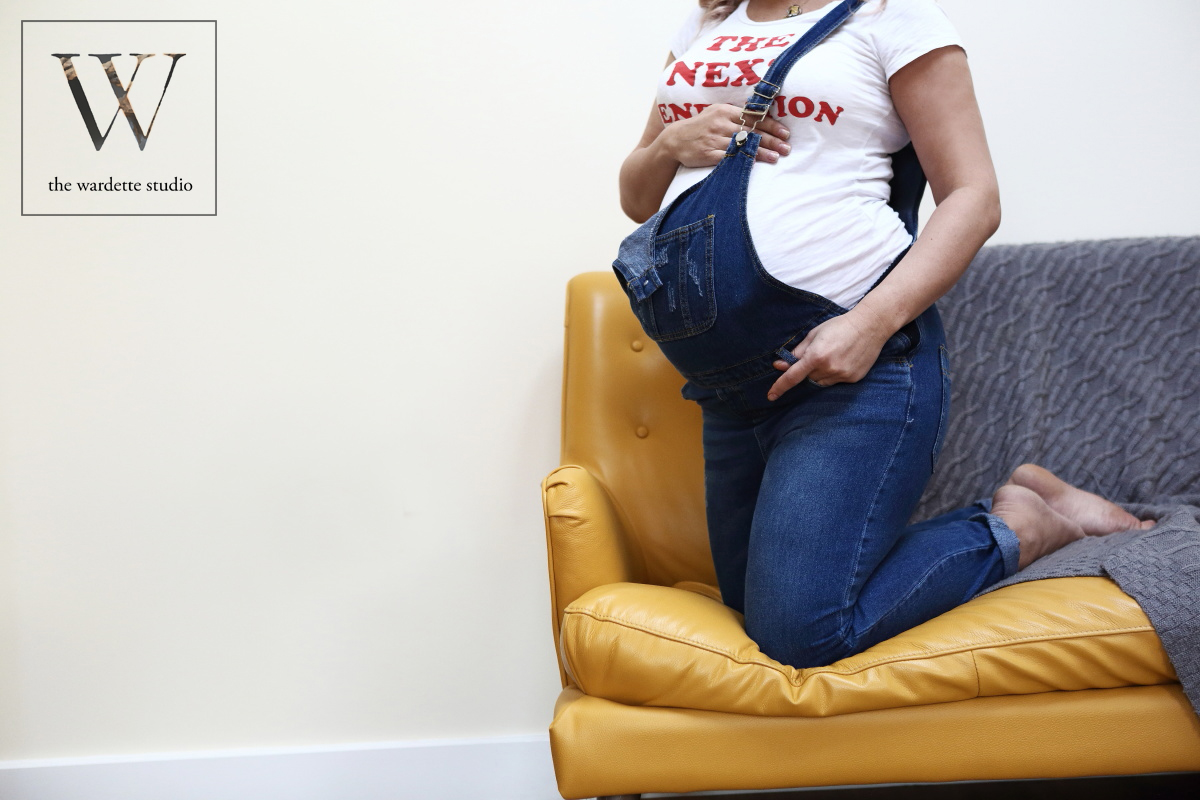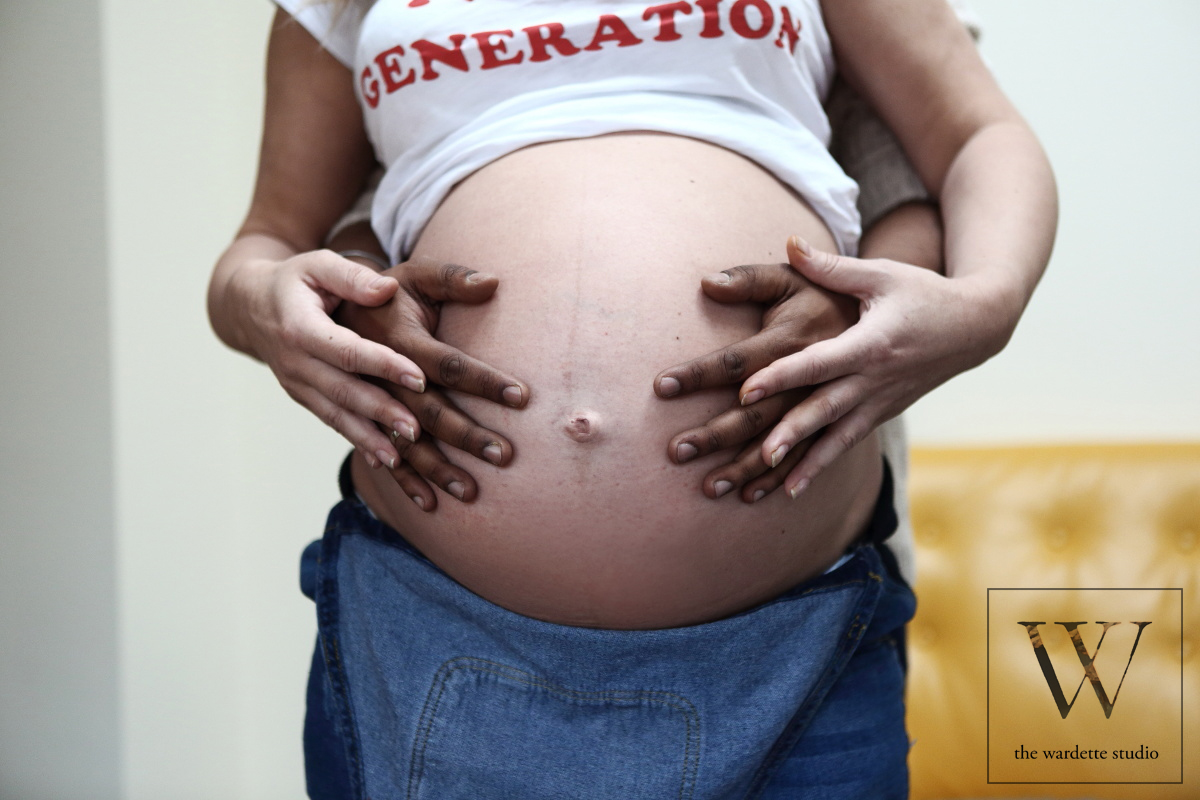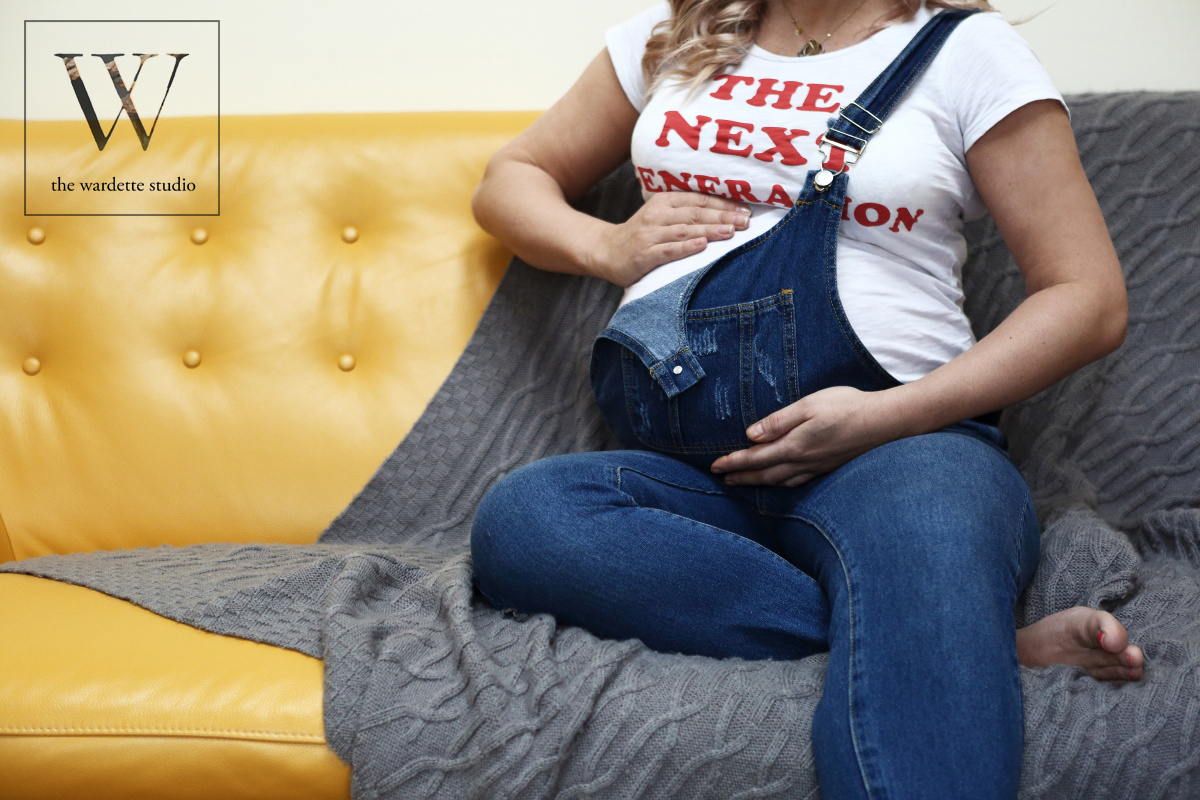 Nearly-Parents Q & A
WHAT MADE YOU WANT TO HAVE YOUR BUMP PICS TAKEN?
R&P: We wanted to have a record of the bump and how pregnancy changed Pati's body. Seeing how big the bump was and how little Lily is always makes us smile.
DID YOU HAVE ANY WORRIES?
R&P: We didn't have any worries for the shoot, we knew we were in good hands and trusted Gemma - we've see her work before and the results show how good a photographer she is :-)
HOW DID IT FEEL TO SHOOT WITH YOUR BUMP?
R&P: We felt very much at ease having the shoot, it felt very natural and as the star of the show was the bump we were over the moon with the results.
WHAT DID YOU LOVE MOST ABOUT THE EXPERIENCE?
R&P: Being at home and not in a studio made a real difference. It meant that we could be relaxed and as we have only just moved in it was great to have the pictures in our new home. Gemma made it even more relaxing just by being her usual chirpy self.
WHAT WOULD YOU SAY TO ANY LADIES/ COUPLES WHO ARE THINKING OF DOING THIS?
R&P: We would definitely recommend having a bump shoot - it's a great to look back at the pictures and say "God, look how big I was!".
AND FINALLY, WHAT HAS BEEN THE MOST MAGICAL PART OF PREGNANCY?
R&P: Pregnancy comes with its ups and downs but the magical part is that we are creating life - the anticipation of holding a new born baby, that silly, happy grin you get whenever you think, "we're having a baby!" all adds to the magic!
Huge thanks to this gorgeous couple. It was such a wonderful way to spend a few hours, and I literally cannot wait to come and meet the little one in a couple of weeks!! Get that kettle on! ;)
GWx