Location, location, location. We've heard it a million times right? But when it comes to a couple session, choosing the location really is everything. This week, I take a very trusting James and Becky out into the rural back roads of The Yorkshire Moors, in some seriously testing weather. And damn, was it worth it.

Important Note- Any unauthorised commercial use of these images is in breach of copyright. Any personal use of these images must be fully credited to The Wardette Studio, with no cropping of logo.
So, here's the things guys.. I don't think you need an insane location to create an epic photo.
And furthermore, a photo doesn't need to be 'epic' at all, to be incredible. Instagram is swimming in these epic wedding shots; off clip tops, by raging seas, Yosemite viewing points, I mean seriously epic stuff. And don't get me wrong, I'm never going to turn down the opportunity to shoot something like that. But it's not everyone's story.
Every couple session I shoot, I try and find a place which suits the couple. This means I don't often return to locations, and if I do, I always shoot them very differently.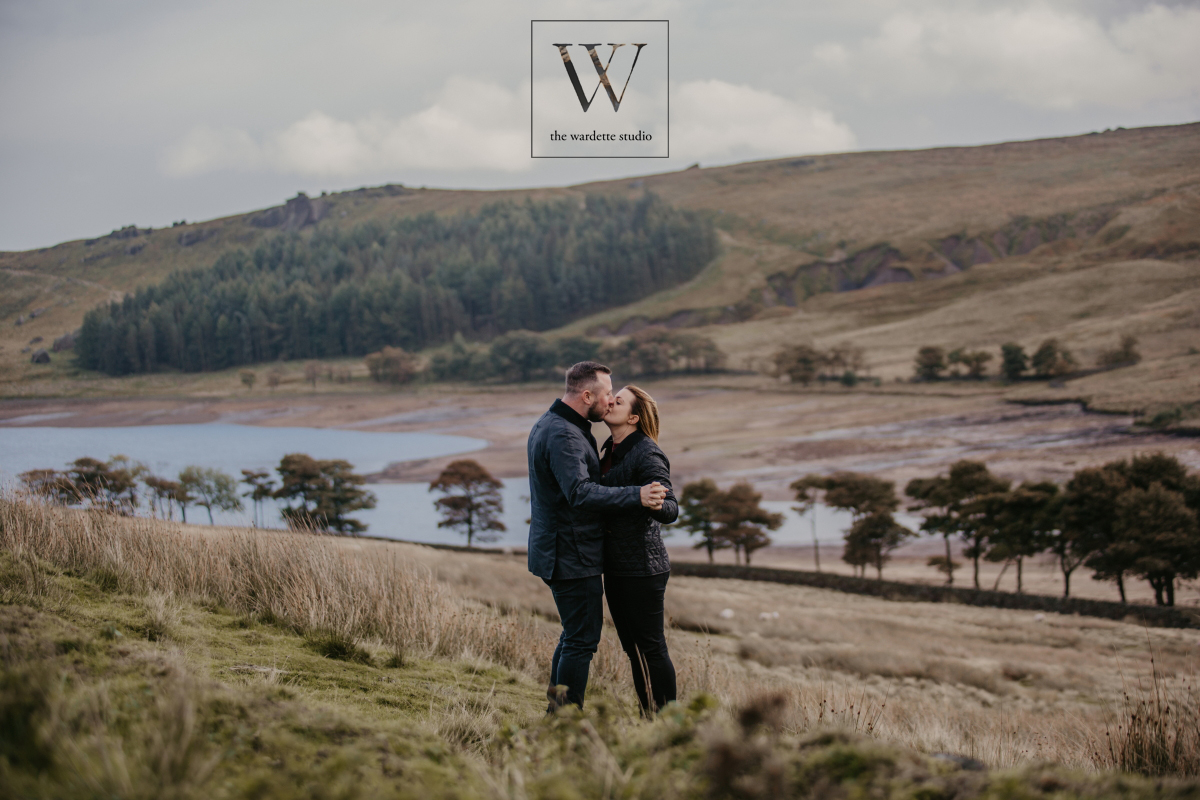 For James and Becky, I picked something quite rural and dramatic. It had a little of everything, water, woodland, rock formations and elevation. Plus (and this is a big plus) it's not too far a walk from a car park! This location did at least need dry weather though.. But with hundreds of weather checks ahead of the day, the forecast looked set to be perfect.
Hmmm. Yeah. The second you confirm and say "let's go for it" what happens? An actual rain and hail storm appears in the forecast, and it's set to start and finish over your entire session. Brilliant.
Seriously?! Thanks again British weather, you're just swell.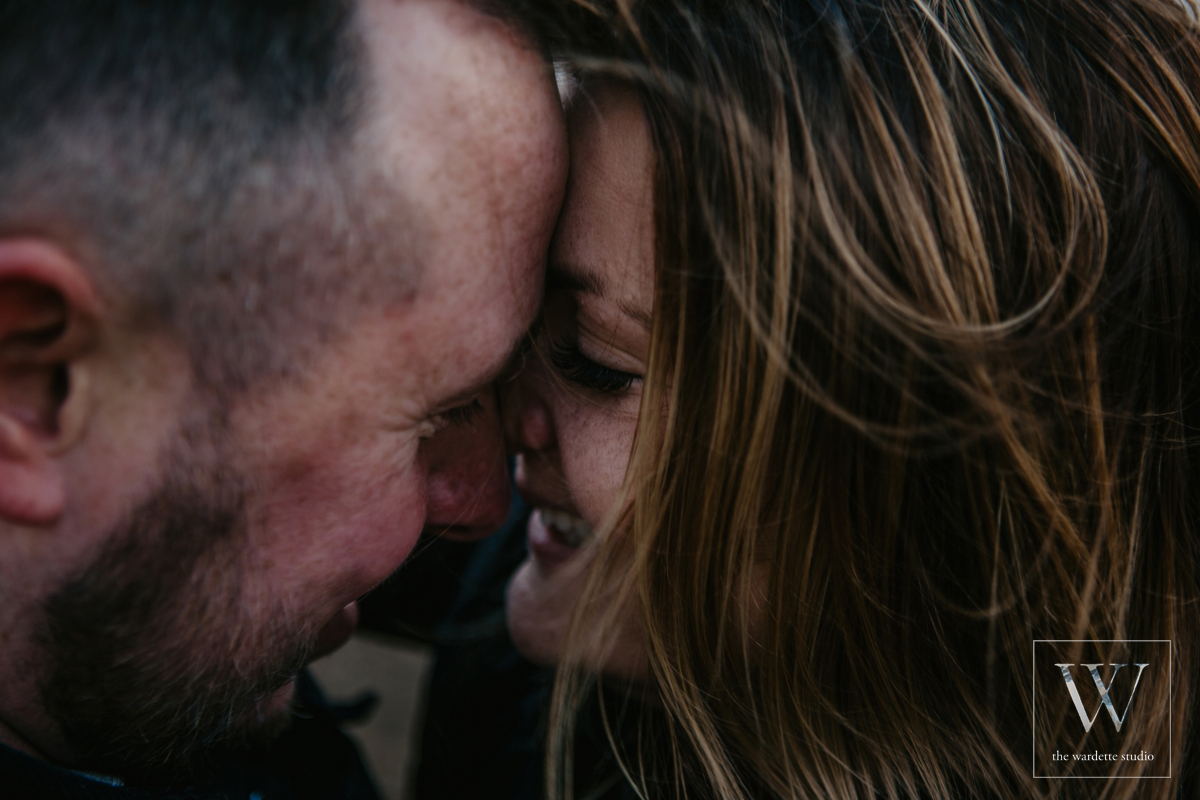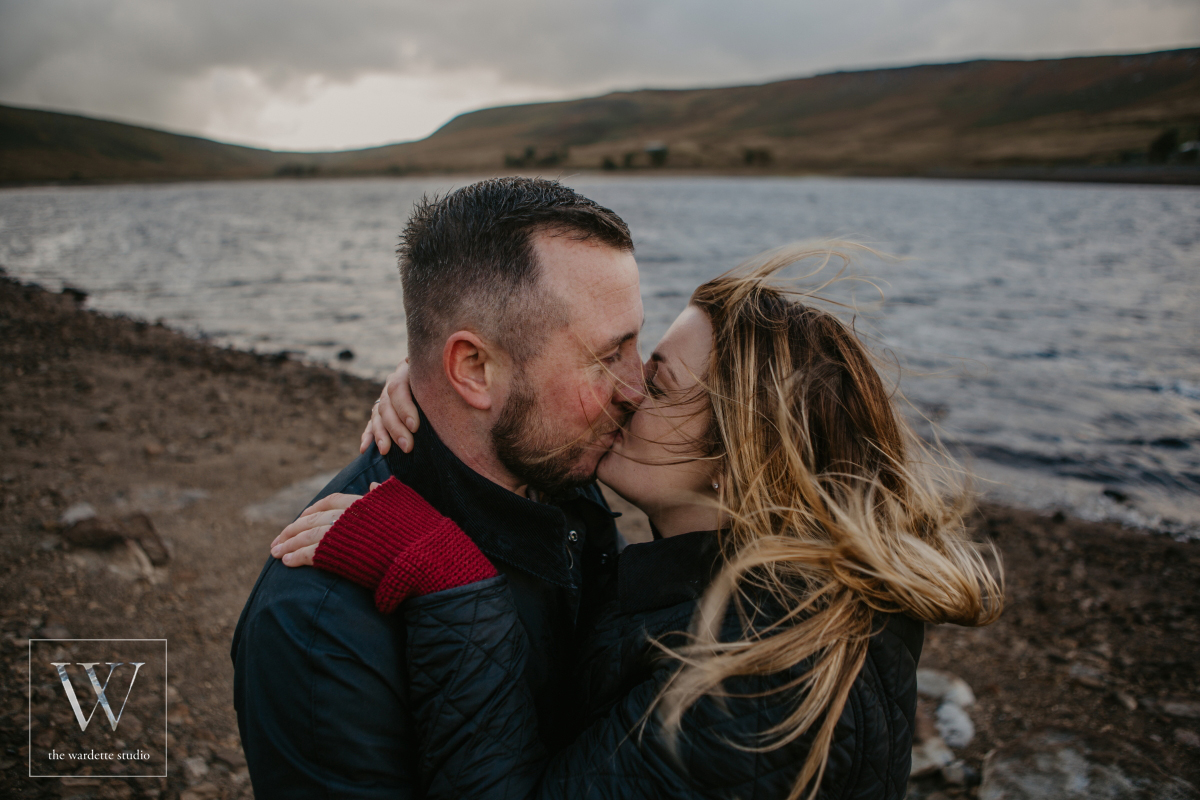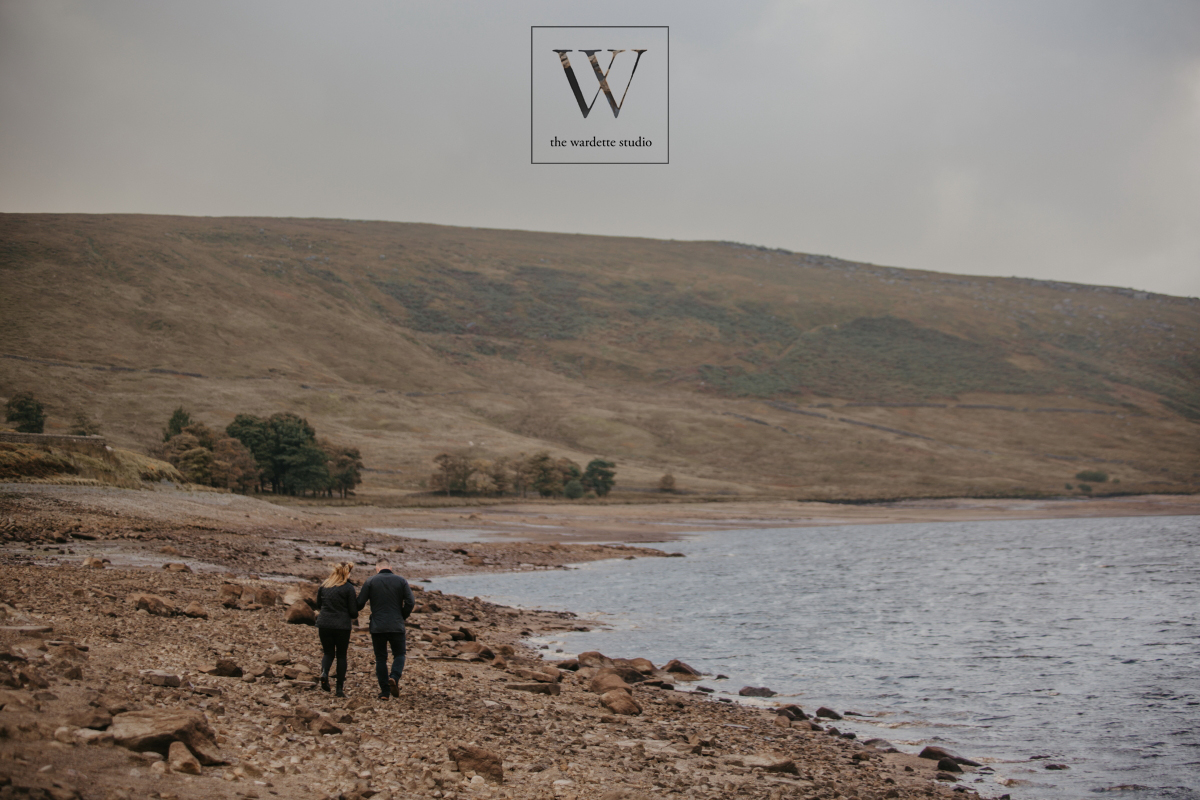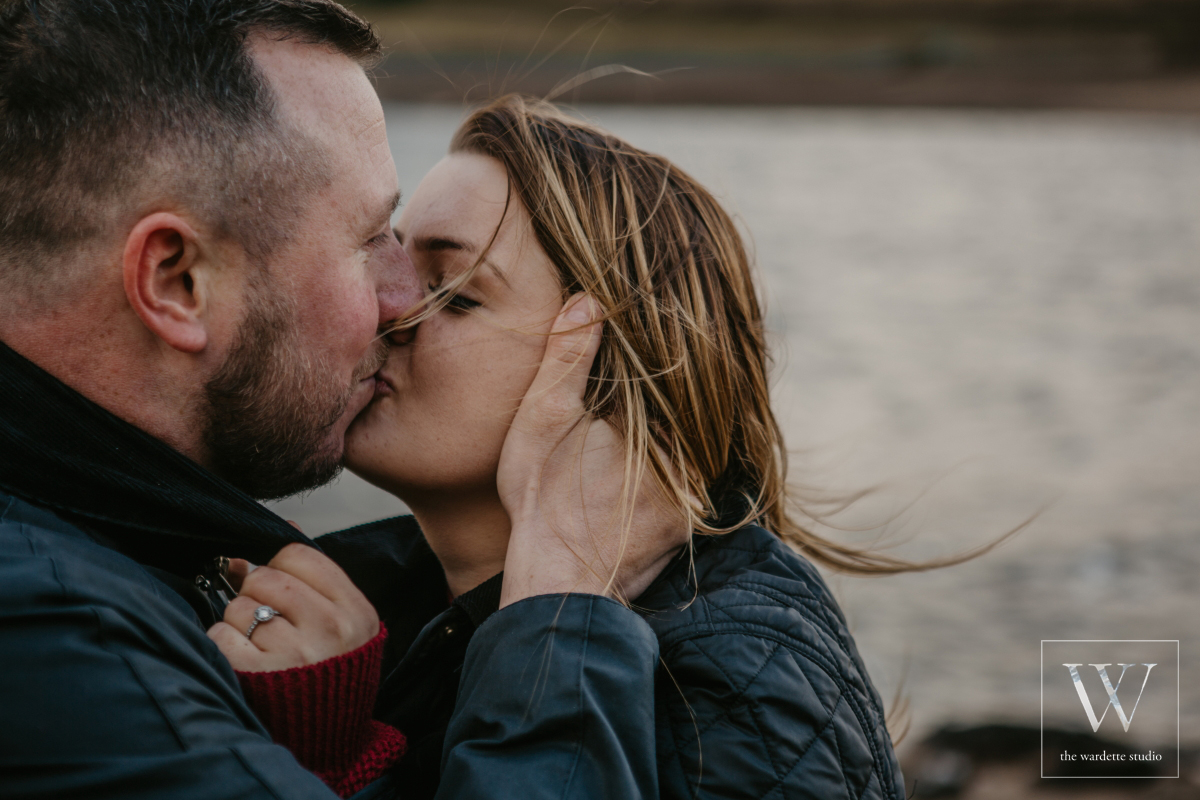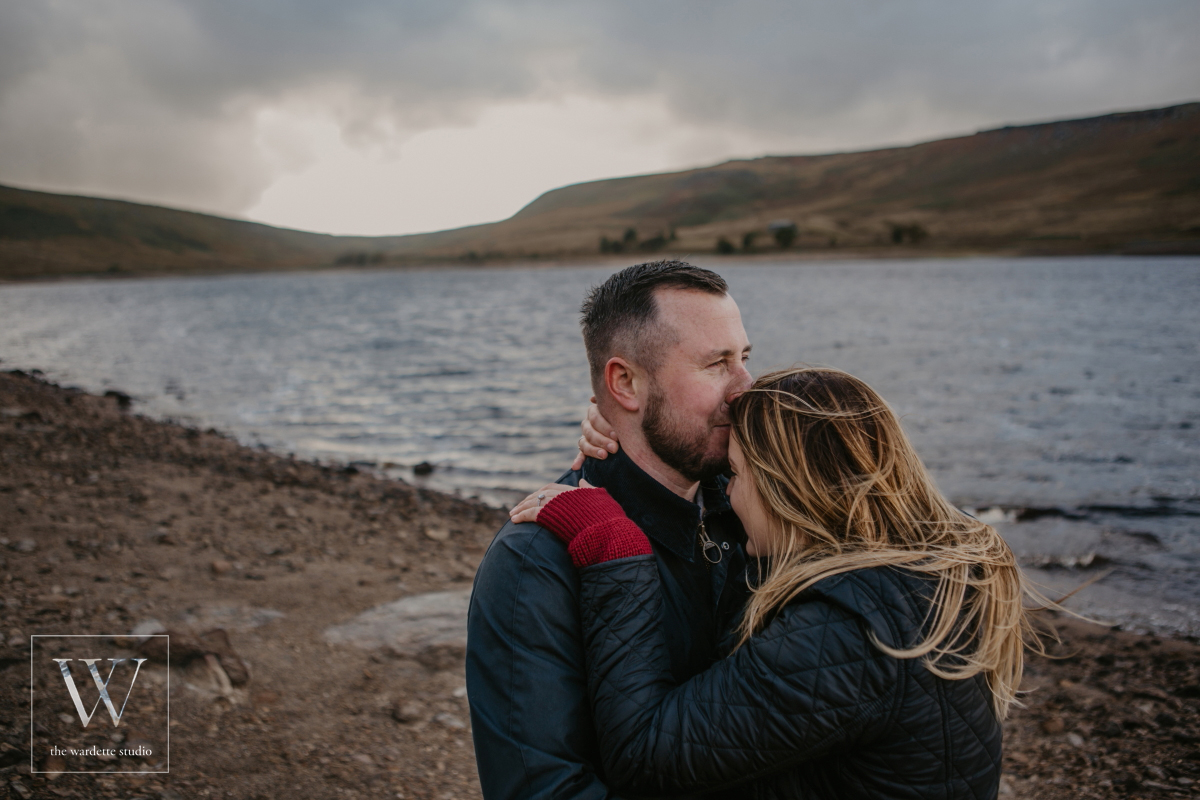 But you know what? We went for it anyway, and James and Becky were absolute legends. We had a few magic moments where the sun crept out from behind a cloud for a few minutes, and we literally ran into the light shafts and took as many frames as we could before I disappeared again. And when the sun went in and the wind picked up, we stood in the wind and got the close- up magic, with Becky's gorgeous hair flying around. I'm a sucker for the romance of cosying up to your other half, and in pictures, it feels so much more real and tactile when the weather is the third character in the story.
The smiles and laughs pressed up cheek to cheek; the sleeves pulled down over cold fingers; the wind pulling hair across watery eyes;
even if it's way harder to shoot (and be shot) in these conditions, it can be so so worth it.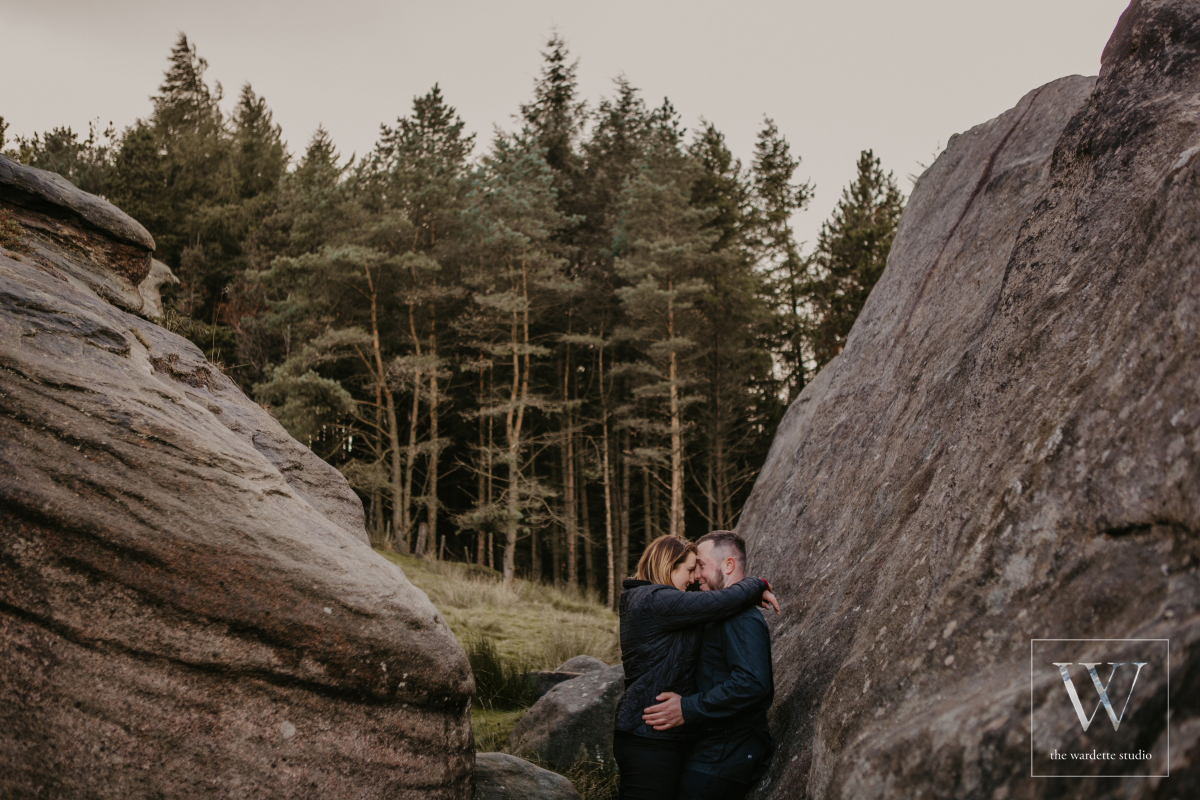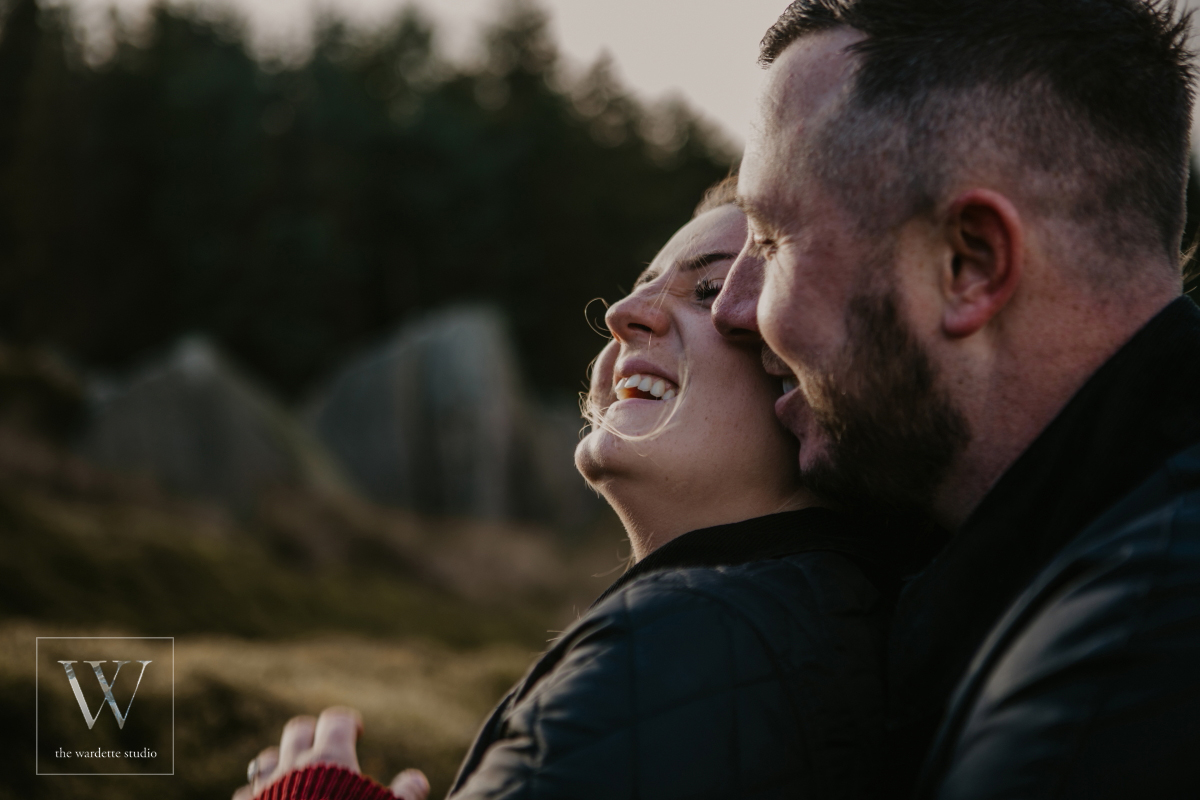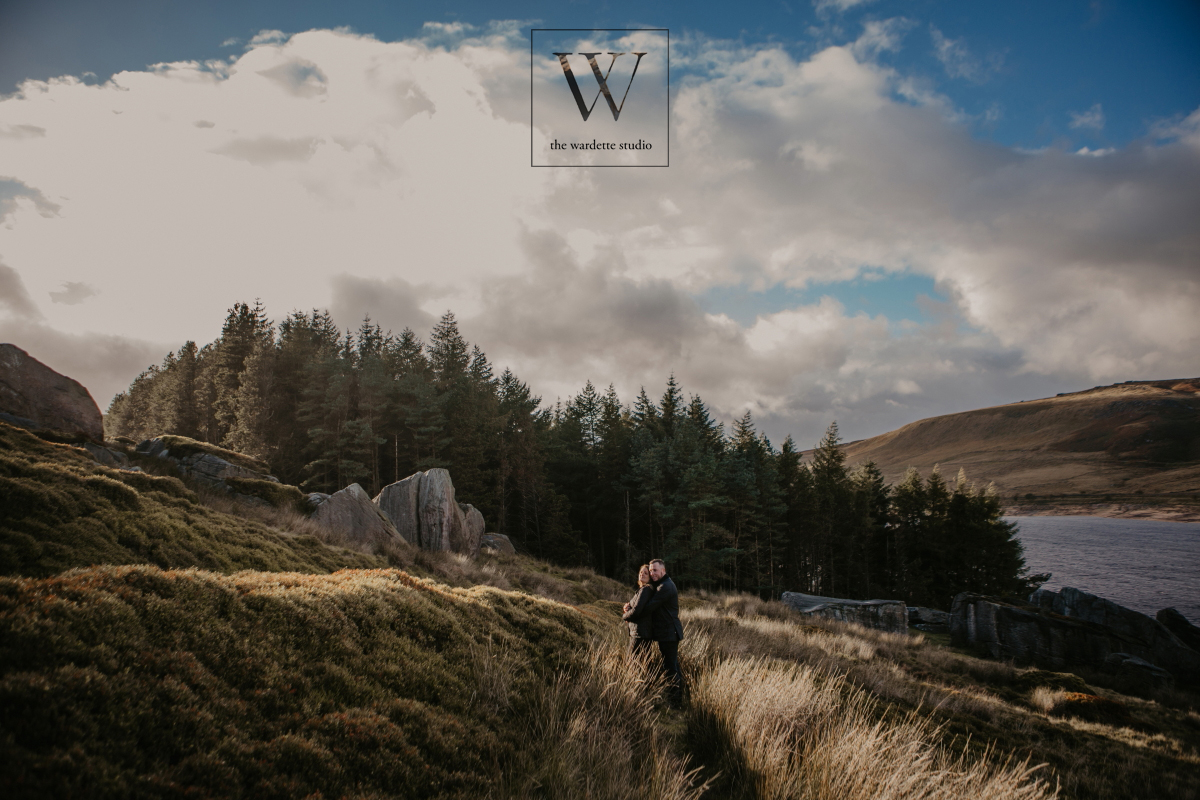 There is something about moorland, that gets me seriously excited. Much like coast lines, it doesn't matter what the weather conditions are, the colour palette is always incredible. Cloudy, sunny, rainy, windy, all seasons… The moor land feels quite unforgiving, quite arid and isolated. Is it strange that I find this beautiful? Perhaps it's because it's so far removed from the gently rolling hills of my Hertfordshire upbringing; a patchwork of lush greens and golden crops, edged with tiny copses and hedgerows. No no, this moorland is something else. It's dramatic, it's cinematic, it feels like something straight out of the classic novels I read as a youngster.
There is nothing twee about this place.
As soon as I shut the car door that day, wrapped up in my big winter coat and wooly hat, I exhaled. I stuffed my cold hands into my pockets, my camera bag on my back, and looked up at the steep hill to my left and the beautiful reservoir to my right. Sigh.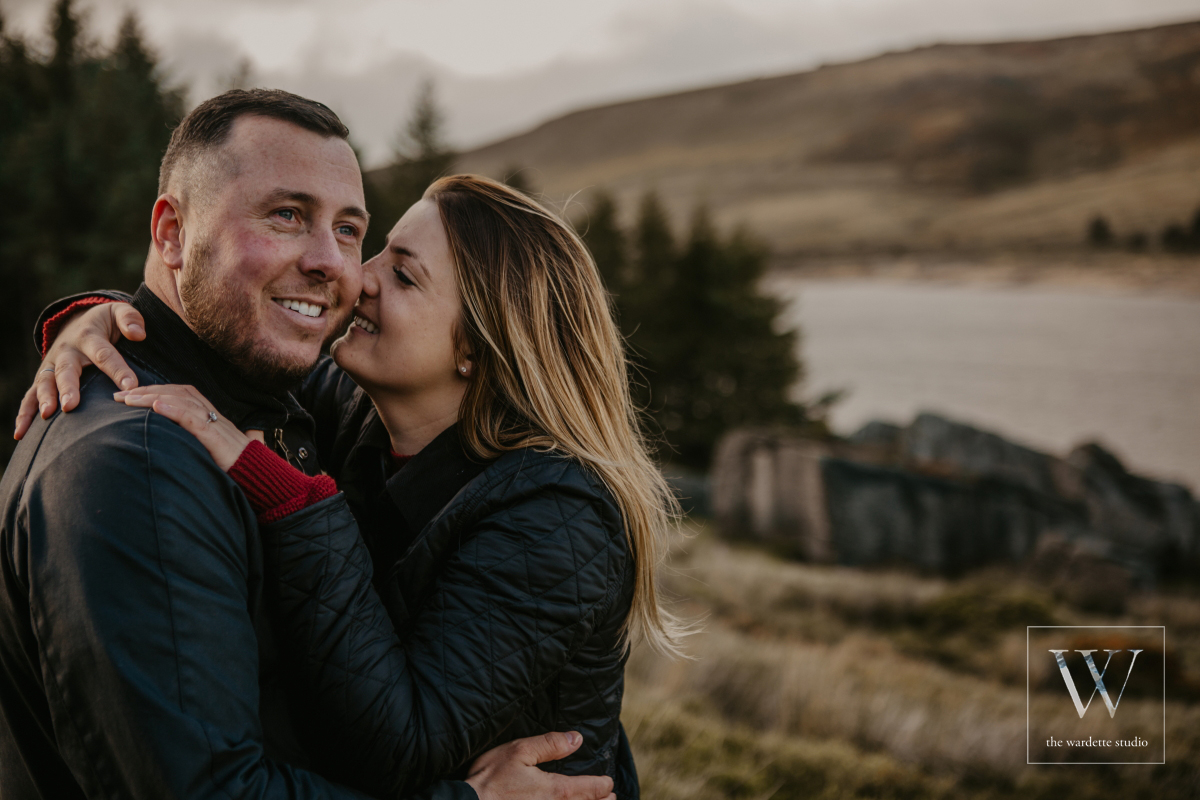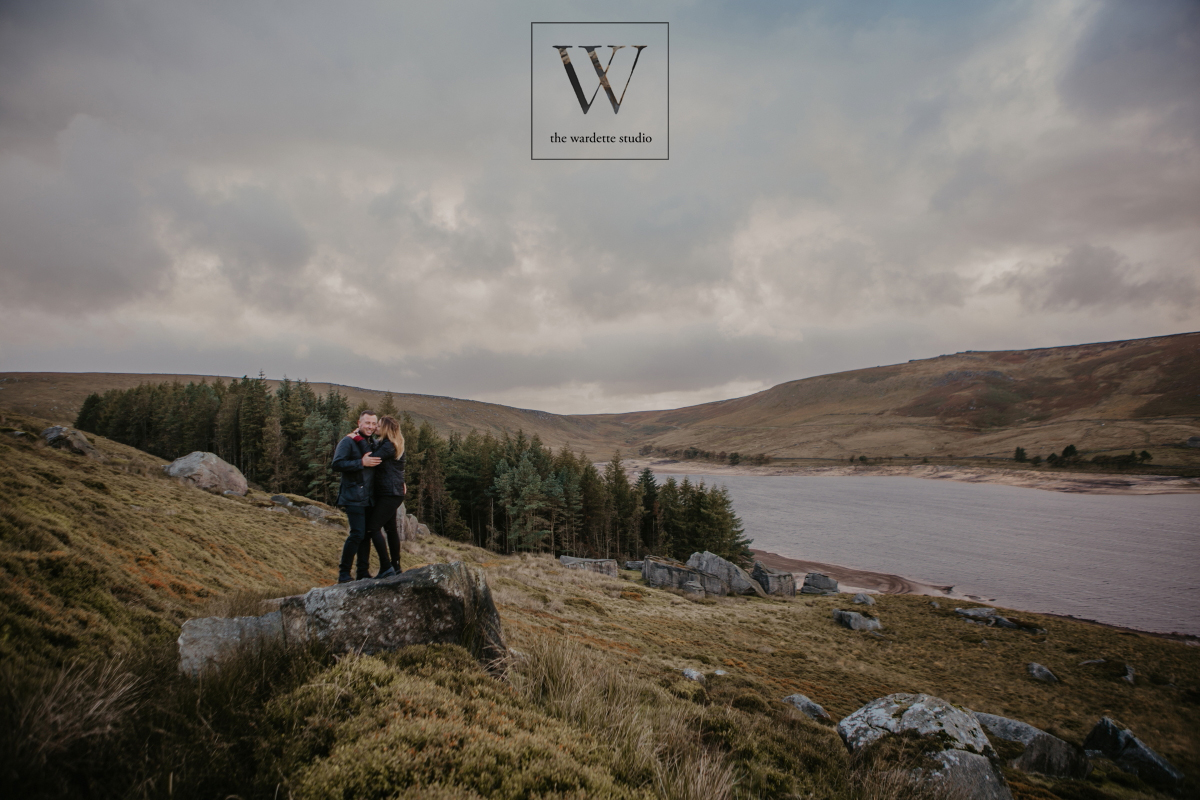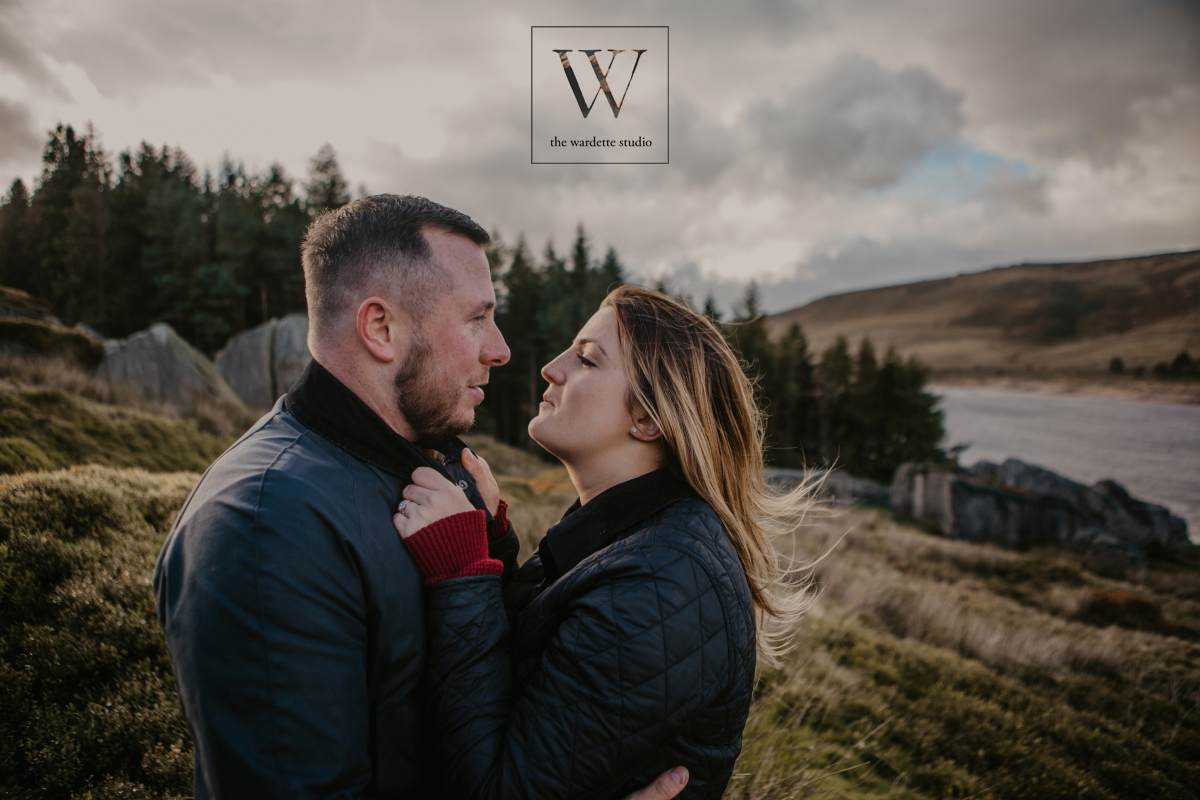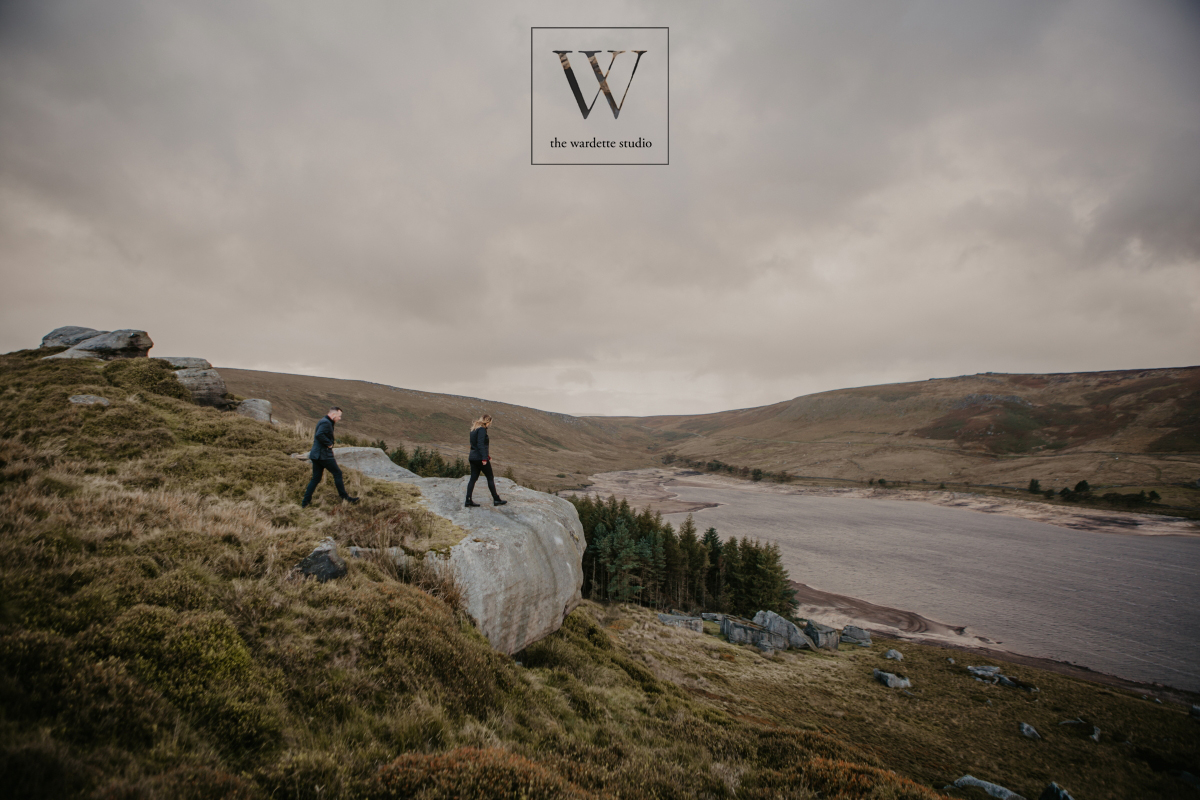 My office for the day you say? This'll do just fine.

You take all this, and then you tell a story across it. That's the magic for me. I don't consider myself a particularly good landscape photographer, but give me one as a backdrop and I'll tell you a story with people. And James and Becky were just beyond trusting that day. Through the rain, the wind and the freezing cold, they persevered. They held onto each other, they laughed and they shivered! I hope you'll agree with me when I say, that this awesome and positive attitude shines through the photos. They were so deserving of such a stunning backdrop.
I am dead excited to get stuck into your wedding guys. Let's get some more of this magic on the day, but maybe with less rain and shivering ;) I hope you love these photos as much as I do!
GWx