This week, we join Steve & Michelle on an absolute beaut of a woodland walk. I mean, look at those colours. I also level with you on how difficult it can be to blog, and maybe why I've been a bit quieter of late. But it's time to get excited again.
Important Note- Any unauthorised commercial use of these images is in breach of copyright. Any personal use of these images must be fully credited to The Wardette Studio, with no cropping of logo.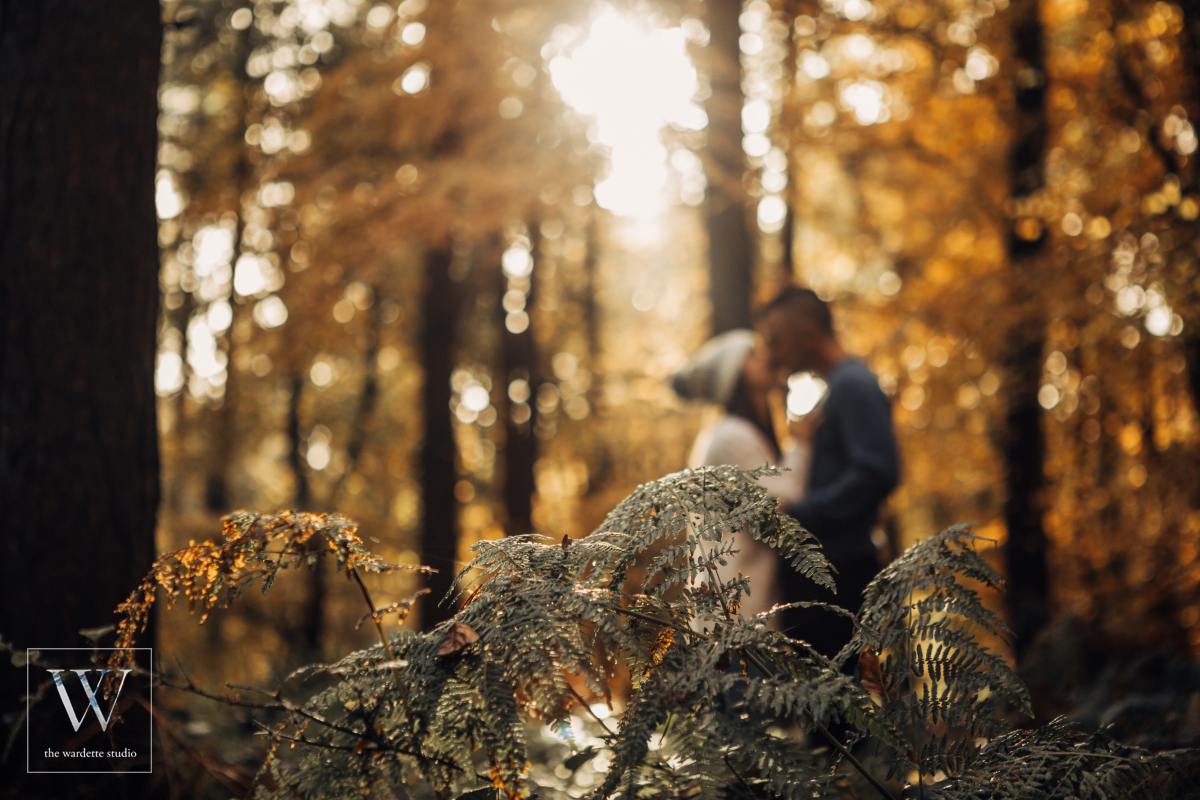 So here's the thing people: I love blogging my work. And it helps that I enjoy writing, I always have. Over the last 3 years of blogging, I have even grown to like the fact that my voice can be added to my photos; I feel that a narrative can (though not always) add to an image, especially when the imagery is story based, like wedding photography, or family photography.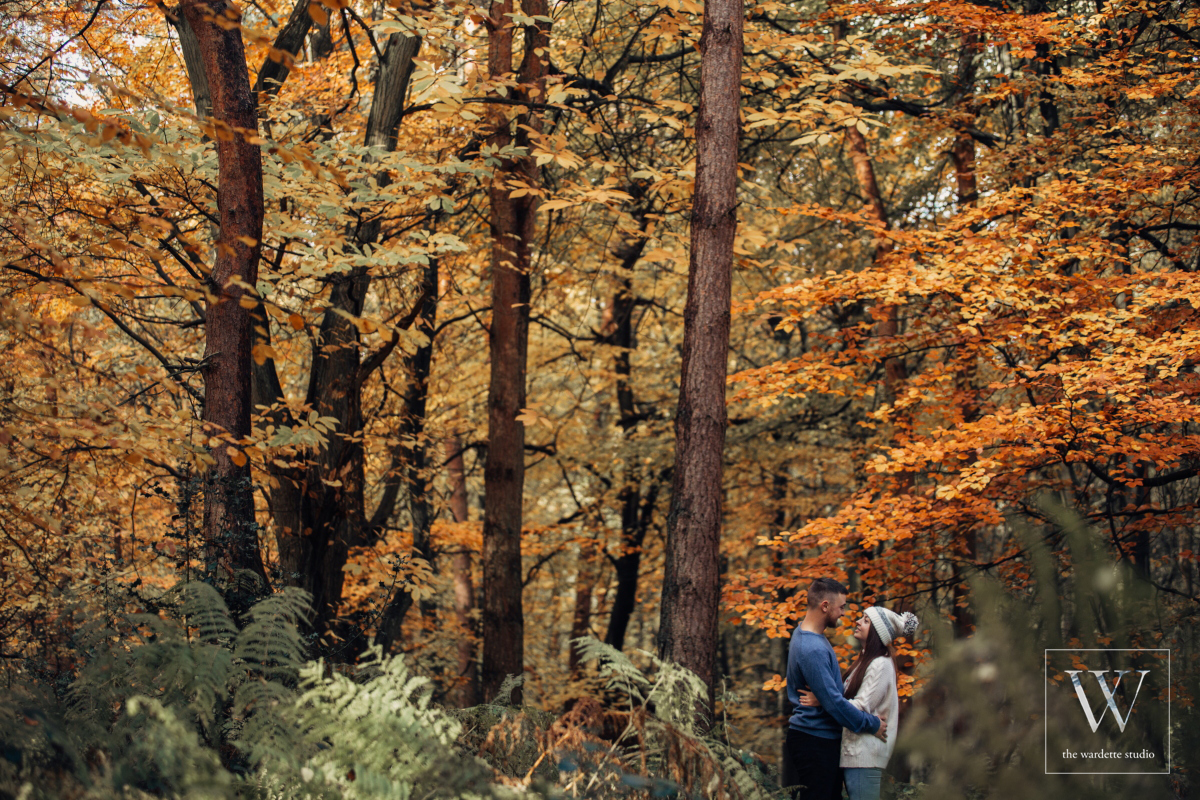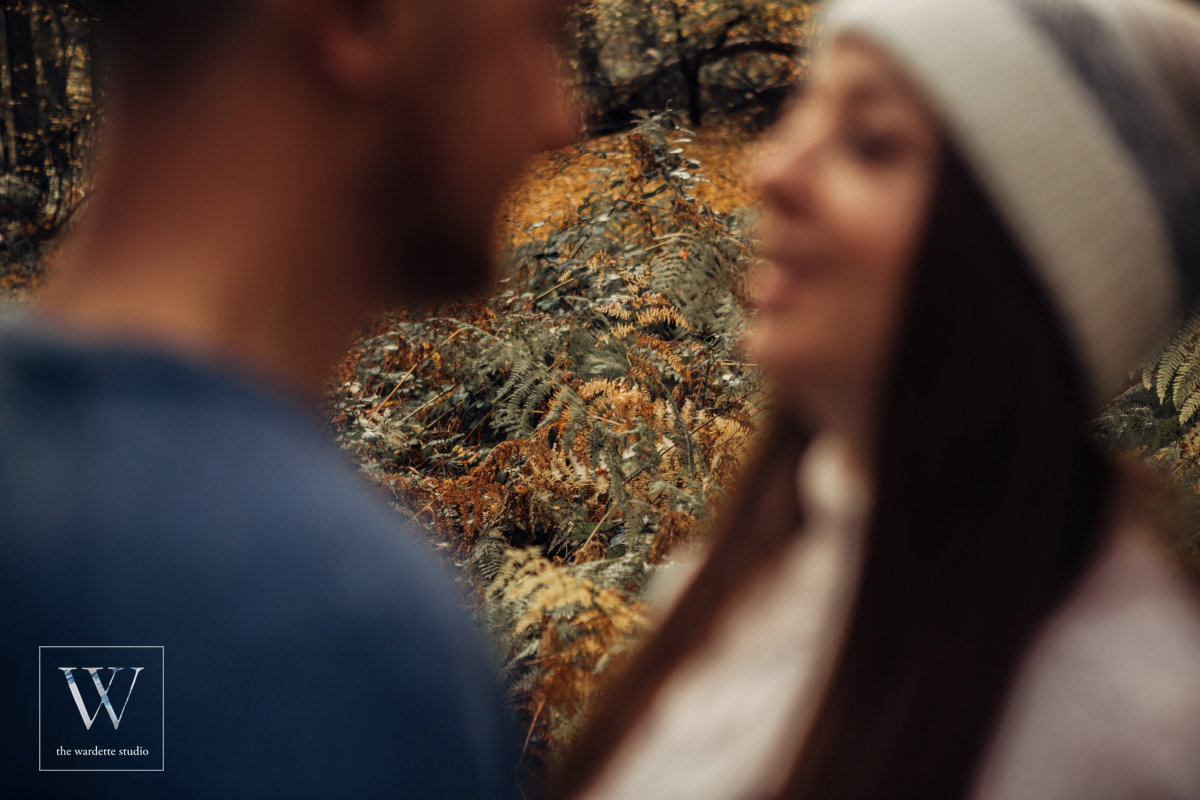 But I'll level with you. It can get very difficult to write about the same things over and over,
and although each wedding and session has it's own characters and chemistries, so many of the themes are the same. A wedding is easier, as the story of the day is there in front for you, right? But what about a couple session? Or a family session? I don't want this blog space to become a repetitive drone of the same ideas, which somehow always talk me, or my job, up. *dry wretch*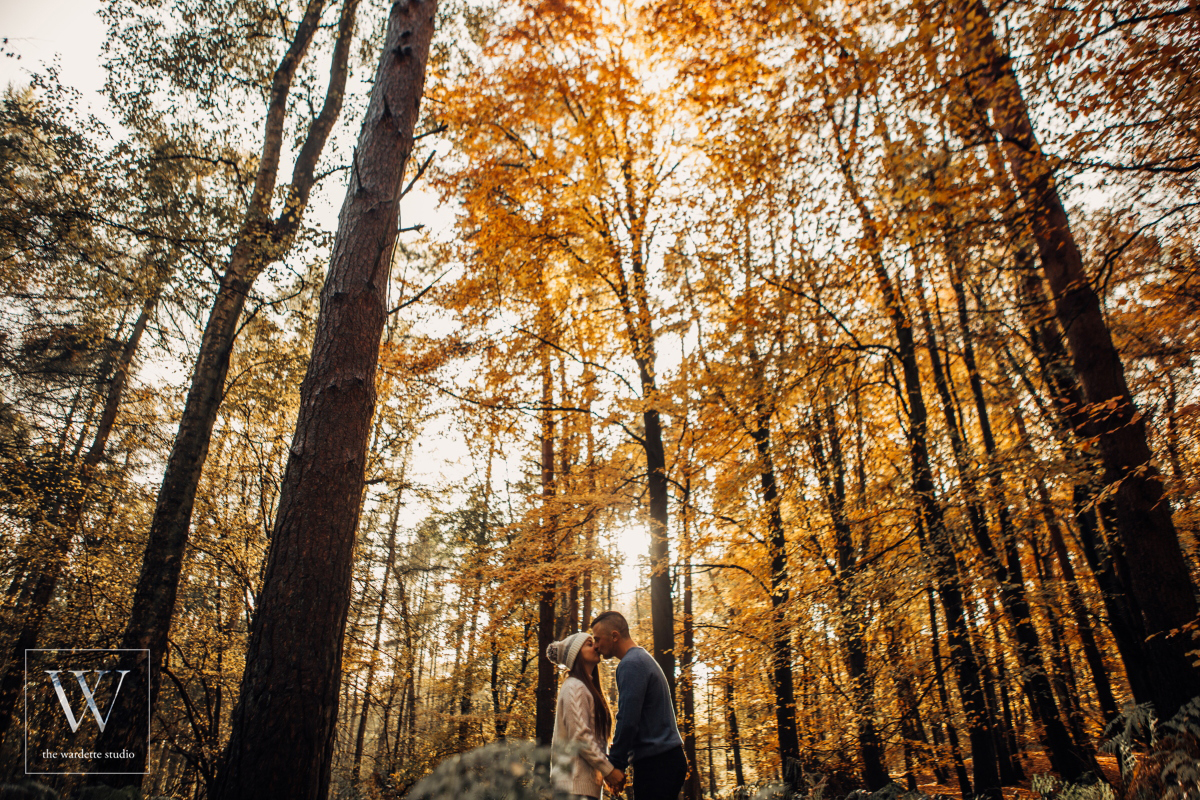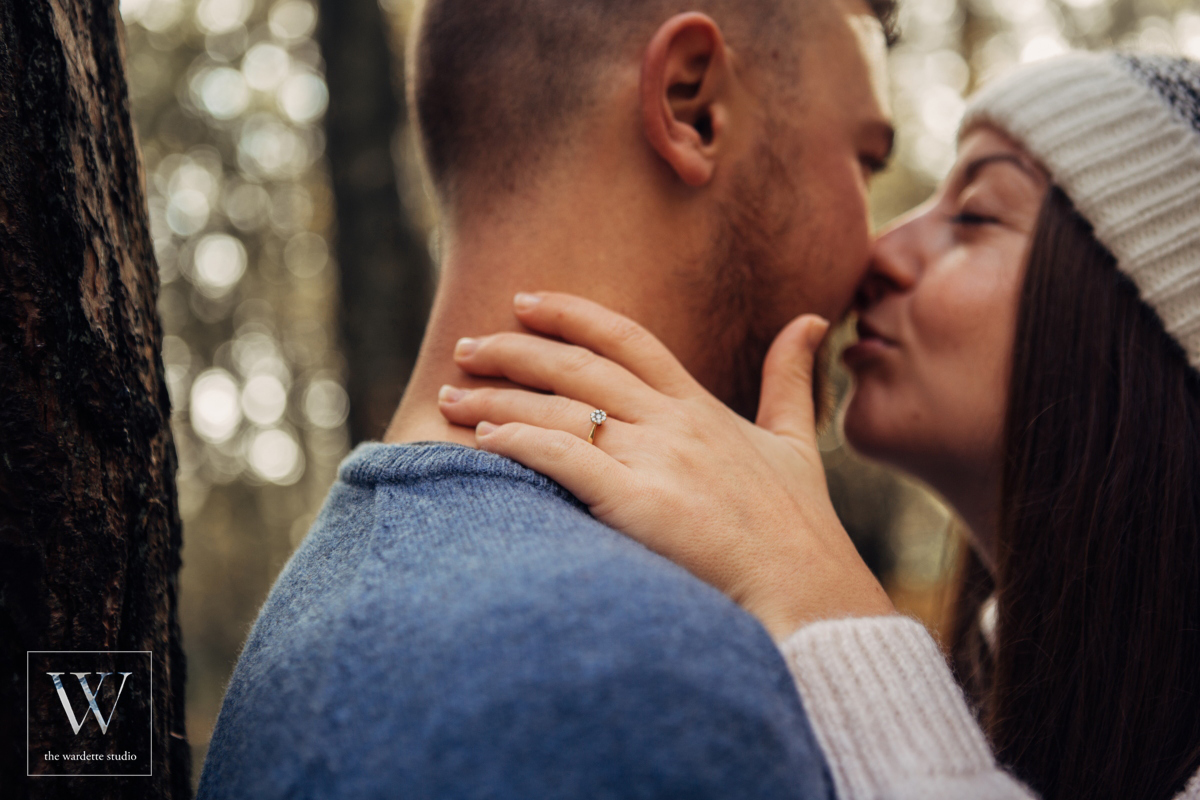 So instead, I've decided to do what I used to do in my Academic work. Where I can, I want to stand from within an idea, a photo session, or a wedding, and look OUTWARDS,
to other inspirations, other art forms, other expressions;
to add to what I do with a camera, and help me explore and describe what I do, and how I feel about it.
"Yeah. Brilliant Gem. But it's all a bit cryptic and philosophical."
Maybe it'll make more sense in practice. So here it goes…
Each time Autumn comes round, I breathe a small sigh of relief. The madness and unrelentingness of wedding photography season has begun to slow down, and spaces between edit sessions, weddings and shoots,
start to open up as creative space in my head.
And I breathe a little easier.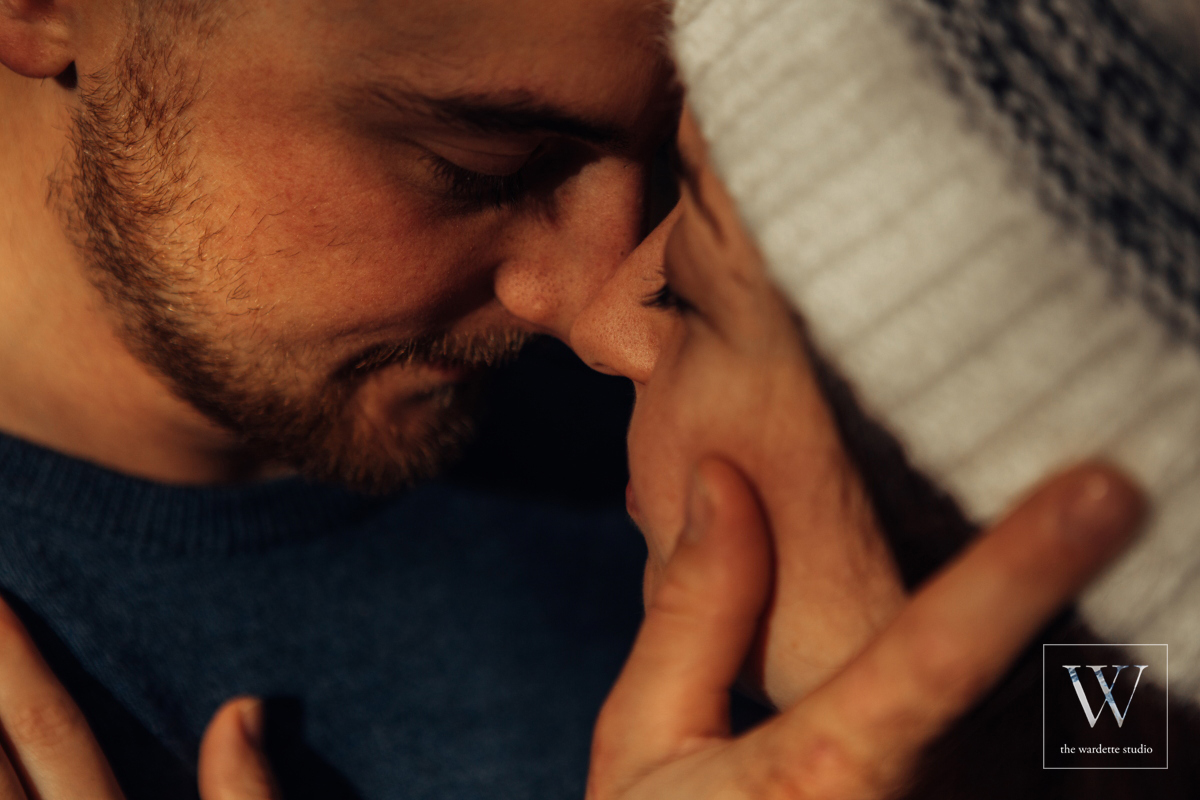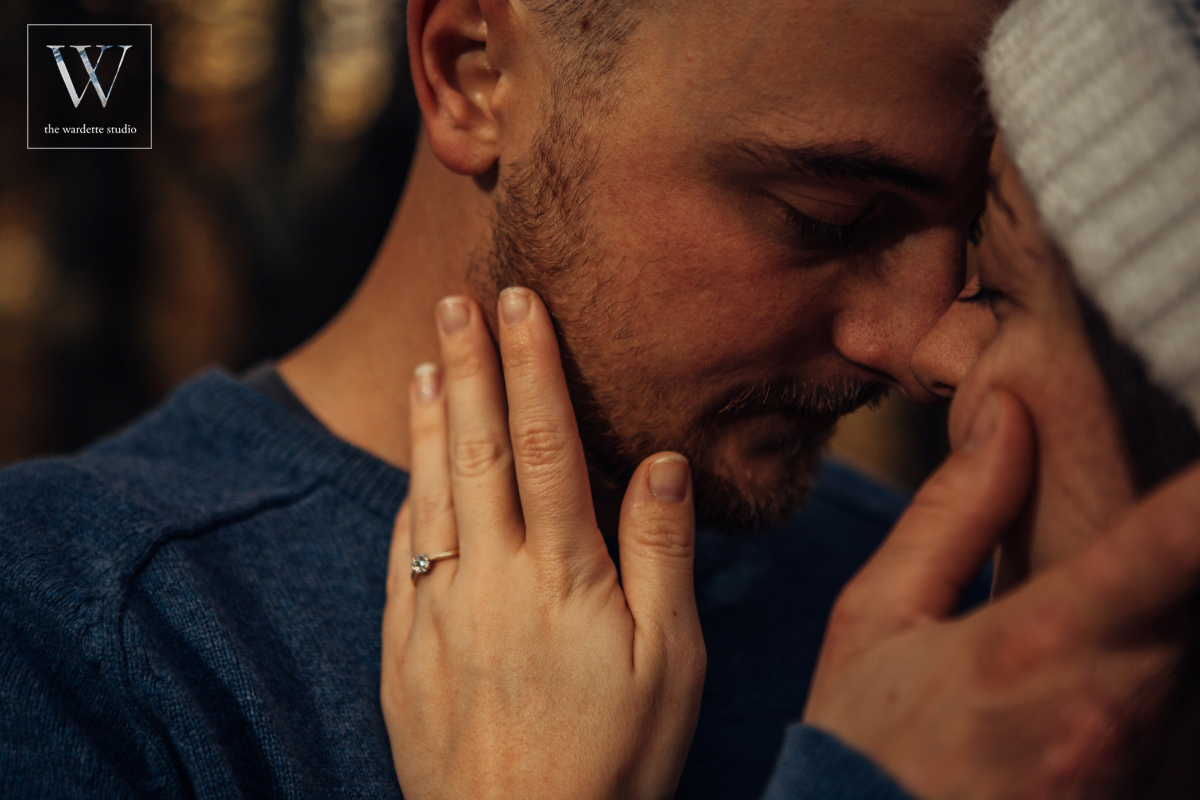 It's also the time of year I get to touch base with my new clients; take them out into the Autumn sunshine for photos, and get to know them over a pint or a cuppa. It's awesome, and always re-energises me for the next wedding season.
But truly, even before I was a photographer, Autumn felt like nature's exhale;
like a long sigh or yawn, before it laid it's head back to rest for Winter.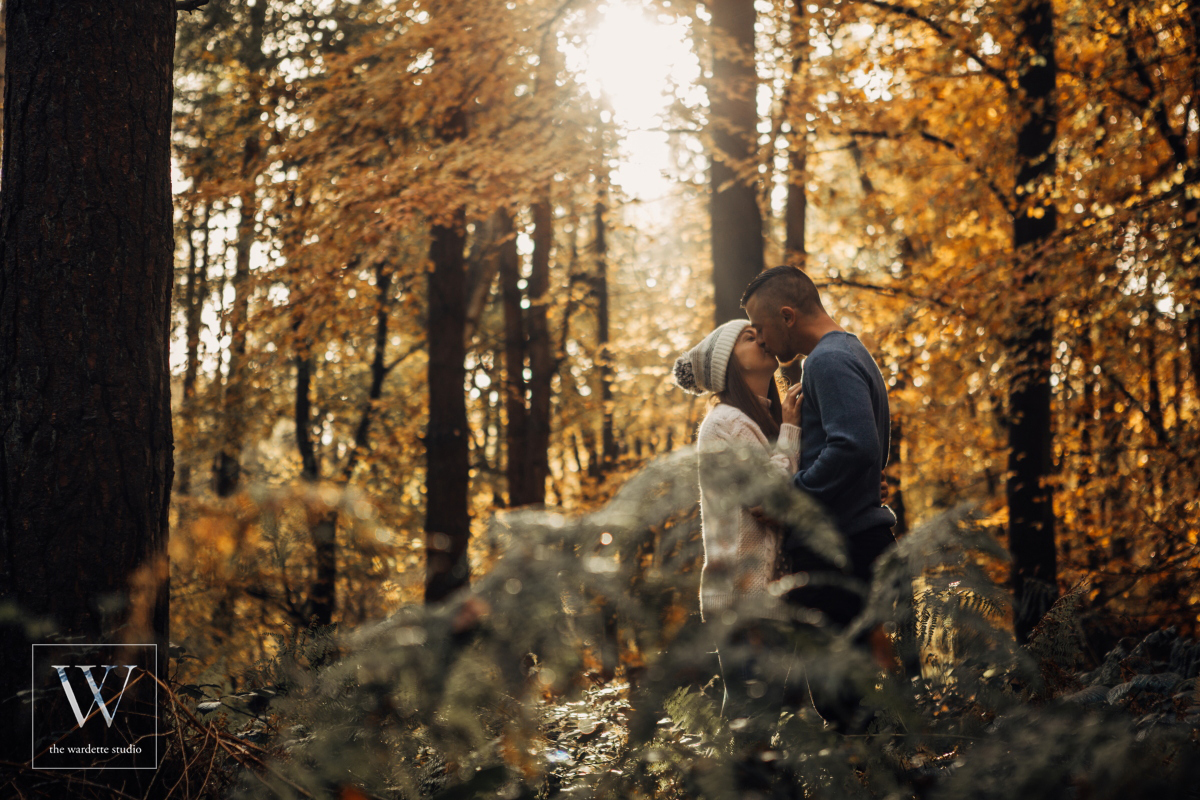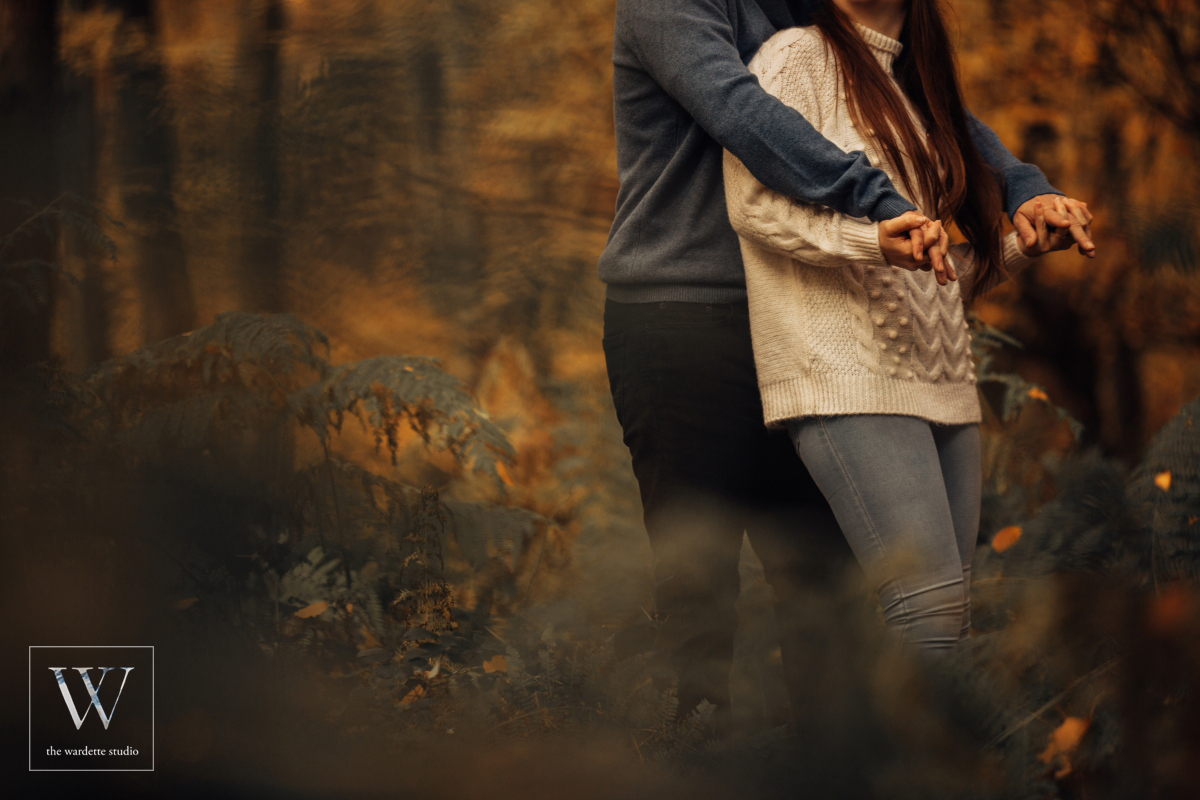 That feeling of calm is also contrasted with an absolute eruption of colour and change, which happens at such a rate it's hard to keep up.
Hitch Wood, which is not far from where I grew up, is a small slice of woodland perfection. Autumn, as you can imagine, is the jewel in it's crown. It's also a place which Michelle and Steve know and loves.. So decision made.
Walking into the woodland at first, wasn't that exciting. The trees on the outer boundaries of the wood had already shed, and very little sunlight could fight it's way through. But after a minute of walking, the golden leaves start grow more abundant under your feet;
the yellows and reds and oranges all start touch and overlap into a patchwork.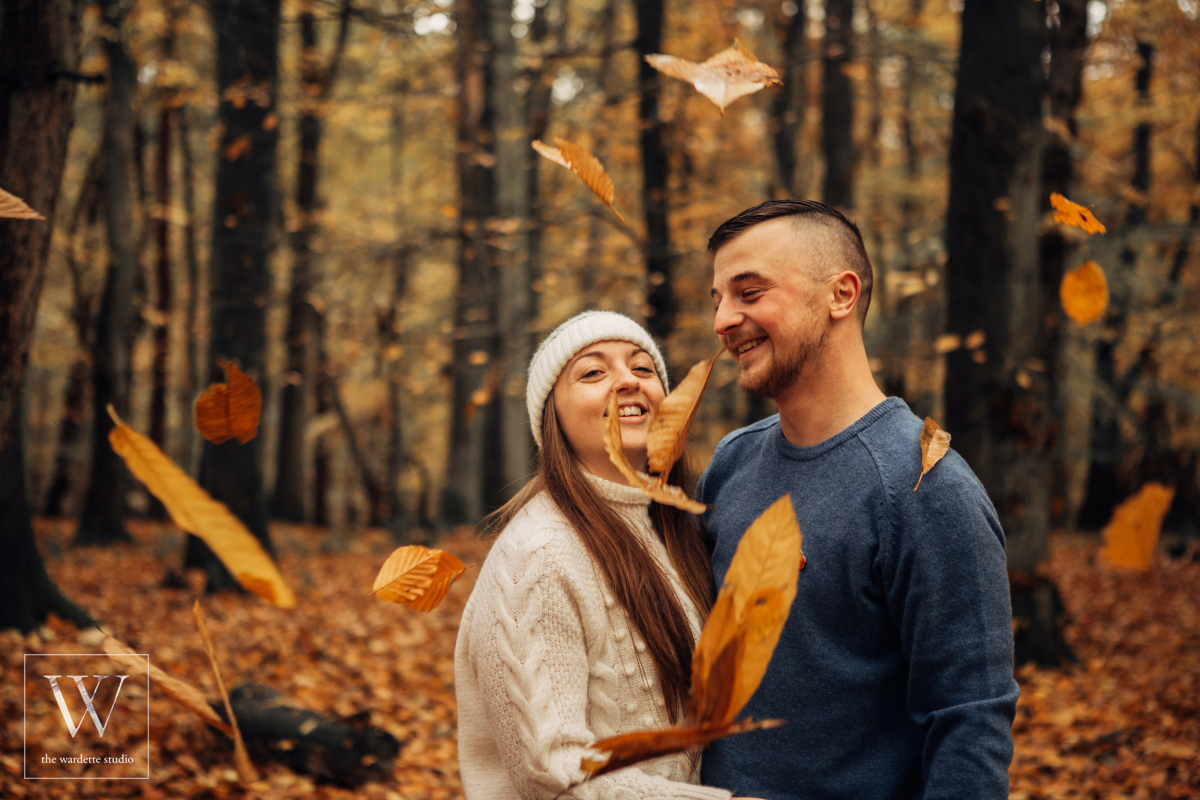 Then your eyes are drawn up and away from the ground. I don't know my trees, but it's moments like this I wish I did. The tall trees (feel free to let me know what they are if you know!) seemed to tower above us, standing in lines which stretched out across a gently rolling woodland-bed. The fire like colours dappled from ground to sky, with little or no blue breaking through;
like nature had come along in the night and secretly painted the cathedral like walls and ceilings of it's woodland; a fresco to match any Michelangelo.
But hey, that's enough of my descriptive indulgence. I want to turn to Keats, and why not? After all, his poem 'To Autumn' is not only relevant and beautiful, but also revered as one of the most perfect poems ever written in the English language. Praise indeed.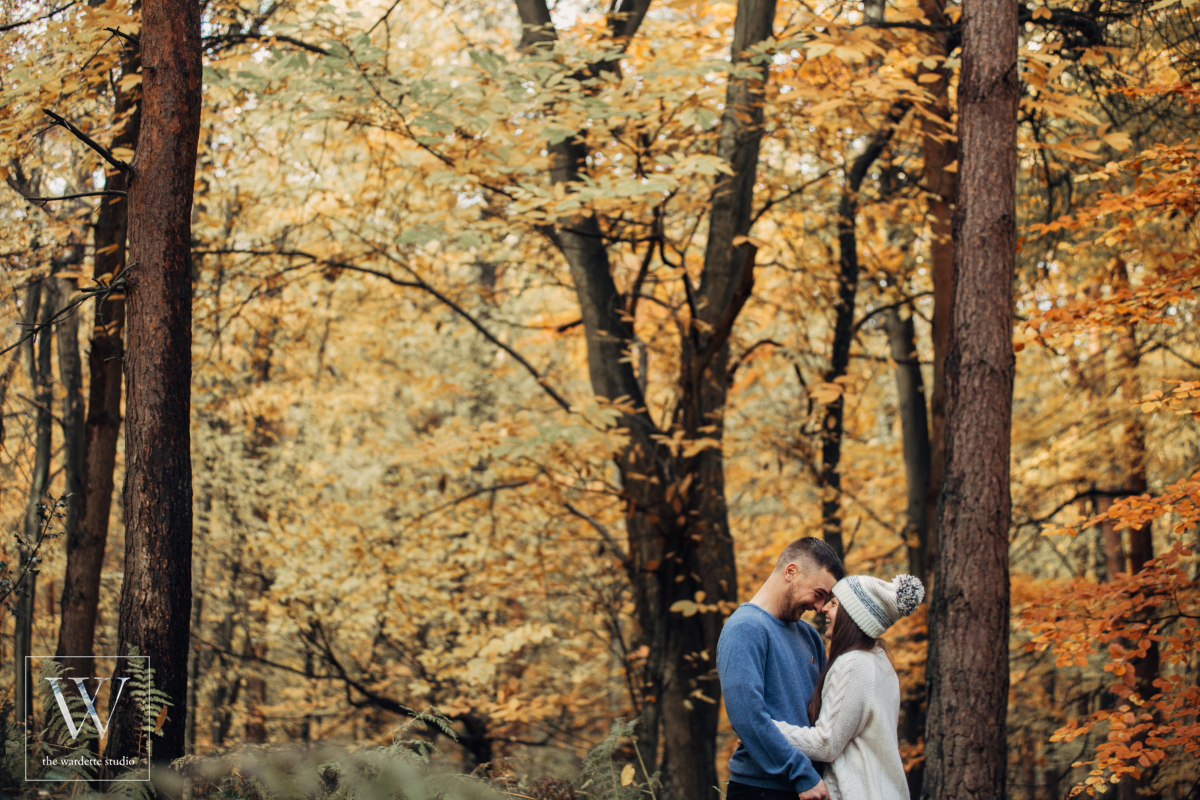 To Autumn
Season of mists and mellow fruitfulness
Close bosom-friend of the maturing sun
Conspiring with him how to load and bless
With fruit the vines that round the thatch-eves run;
To bend with apples the moss'd cottage-trees,
And fill all fruit with ripeness to the core;
To swell the gourd, and plump the hazel shells
With a sweet kernel; to set budding more,
And still more, later flowers for the bees,
Until they think warm days will never cease,
For Summer has o'er-brimm'd their clammy cells.
John Keats
(published 1820)
The whole poem feels like Autumn, doesn't it? Even if you just let the words roll out of your mouth, feel it's rhythm and hear the fragmented nouns and adjectives as you speak them, it's beautiful. The Autumn colour palette and textures that fill you up when you shoot, that effortlessly dress every moment between a couple, fills every line of the poem. In just the same way it fills every photo I take within it.
If you're still reading, thank you. A million times. It feels brilliant to be more honest here, more expressive and more creative than I have allowed myself to be for ages.
I feel excited to write here again,
and if you have enjoyed this post, please let me know. I want to bring you all along with me on this little journey we call 'creative self employment', and hopefully keep you captivated along the way. In a world of self-promotional white noise, of influencing and talking-up everything into a bed of instragram-able roses, I just want to be honest and creative.
Also huge thanks to the beautiful people pictured here. Steve & Michelle were so trusting with my direction, no matter how far I asked them to venture into the ferns! You were brilliant, and I am dead excited to shoot your wedding next year. Let's have a wicked time.
I've got another incredible Autumn shoot to share with you next week too. So keep your eyes peeled. I'm not quite ready to let go of this stunning season of "mists and mellow fruitfulness". Ugh Keats, you beauty.
GWx