It's Christmas eve, and I'm using that as the perfect excuse to share this oh-so-topical family session. We've got a beautiful family here, a super stylish Christmas tree and lots and lots of fairylights. What more can you want? Stick on some Christmas music, grab a hot chocolate and cosy up with this weeks post. I promise, if you're not feeling festive already, this will get you in the mood!
Important Note- Any unauthorised commercial use of these images is in breach of copyright. Any personal use of these images must be fully credited to The Wardette Studio, with no cropping of logo.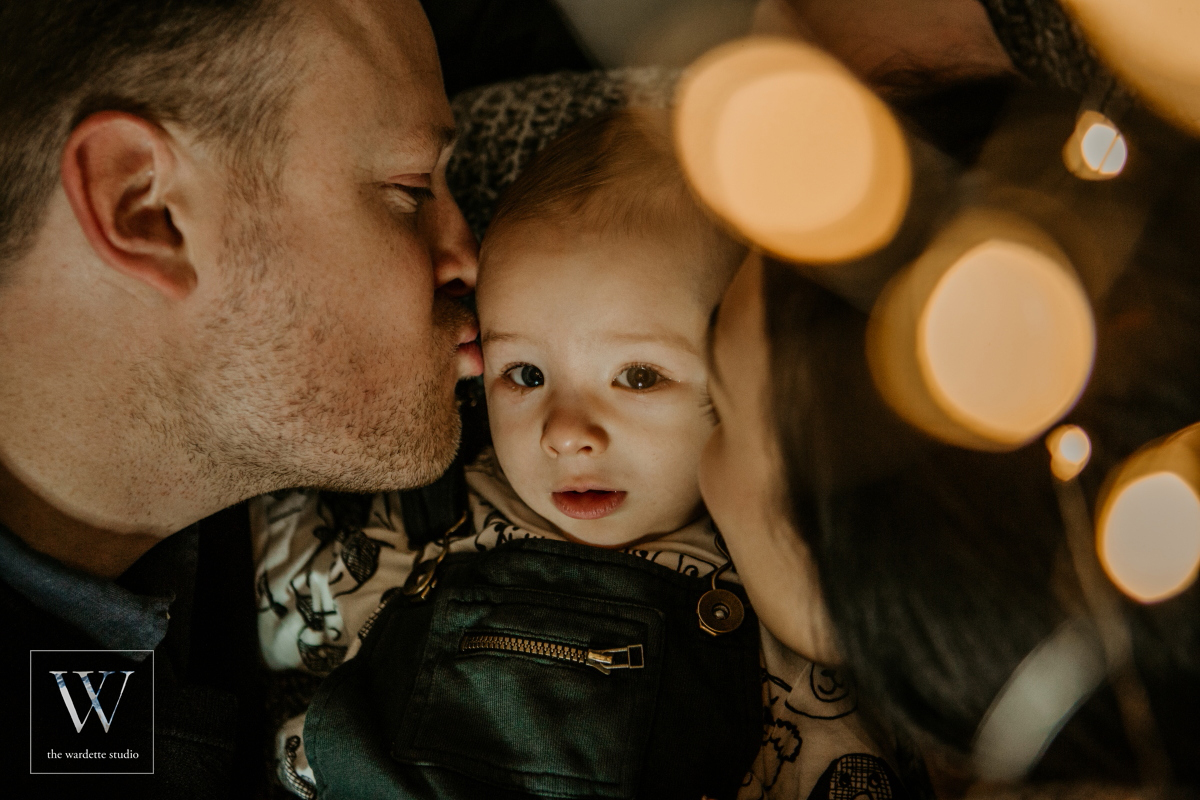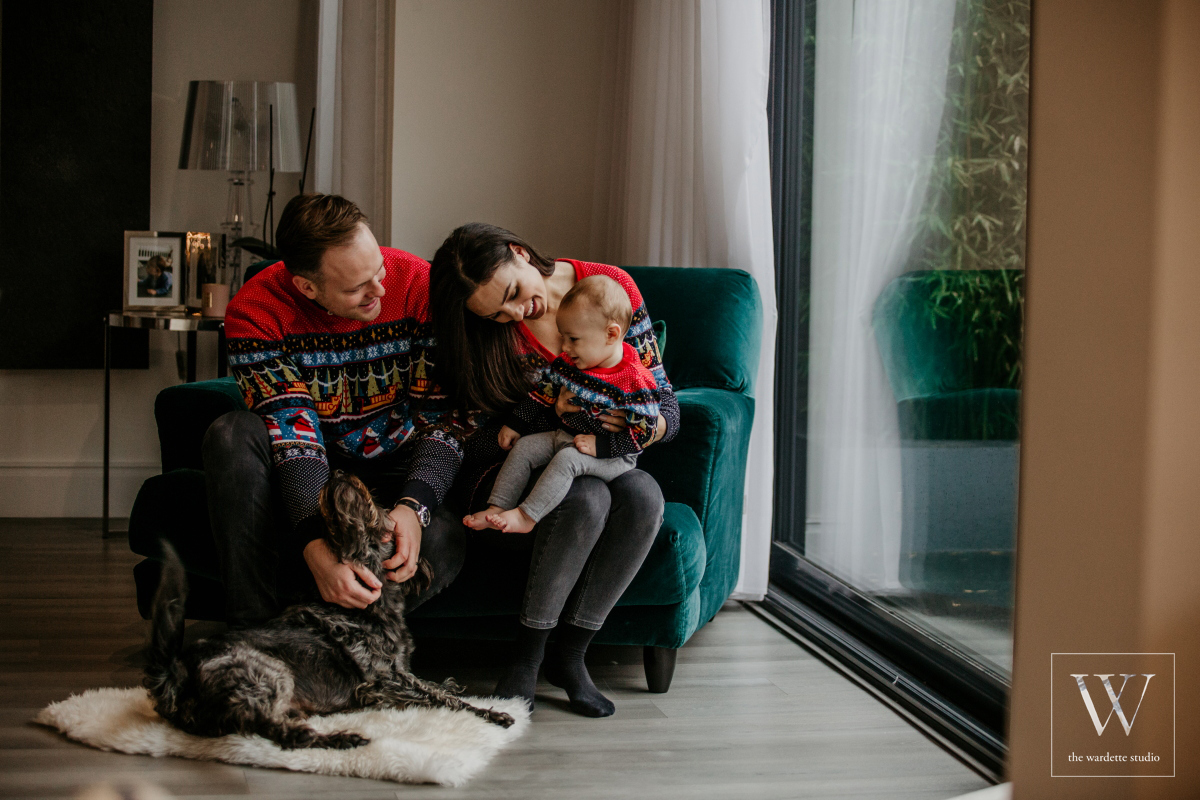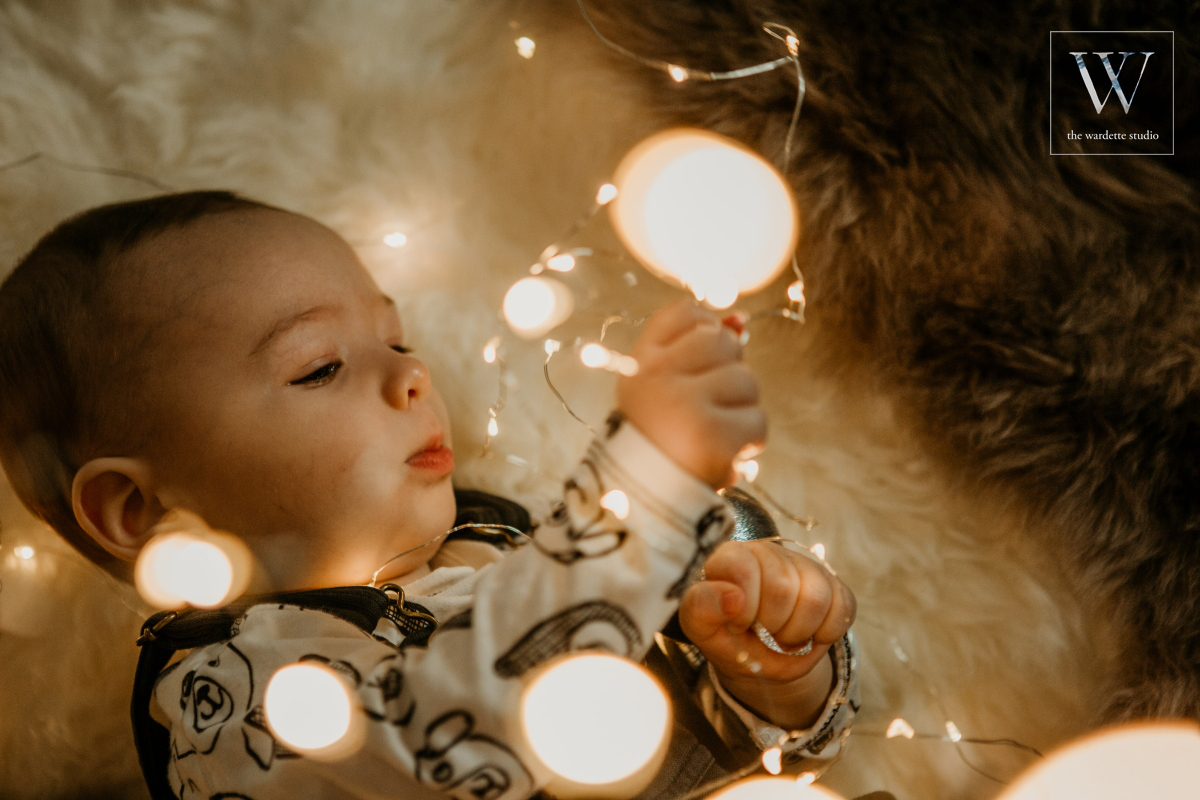 In my family, I noticed Christmas time got a new lease of life when my nieces and nephews started arriving. They brought back the magic of Christmas for us all. It's hard to get full-on Scrooge when you see it through their glinting eyes. I know they won't necessarily know what's going on for their first Christmas (like gorgeous Theo here) but the extended family around them can 'get excited about getting excited' about Christmas again. And that is definitely something worth capturing and treasuring.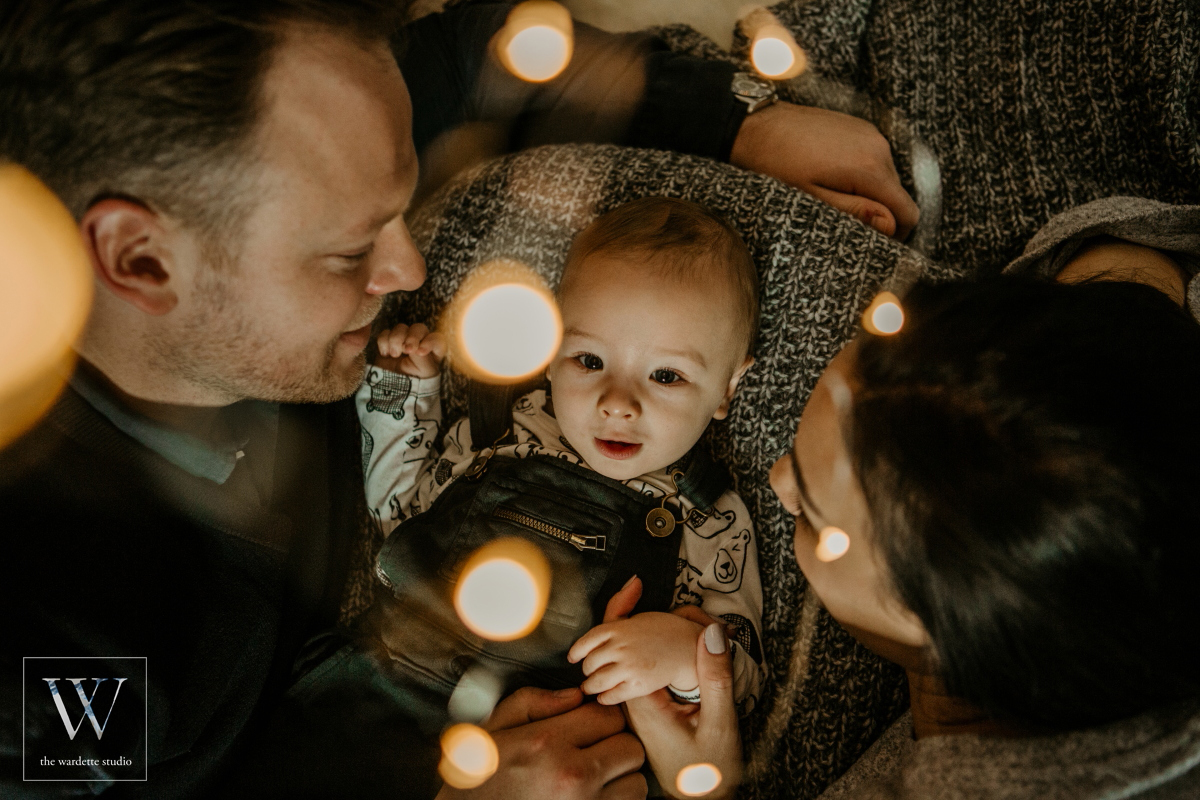 So, what is Christmas exactly? Other than that time of year that divides everyone into two distinct camps;
those who squeal "It's mid-November, can I start playing Christmas songs yet?", and those who want to take those Christmas songs and beat you over the head with it.
Other than that, what is Christmas?
Ok, so for me, it's a feeling. It's lots of vivid memories, and songs and food, but mainly, it's the feeling that wraps all that stuff up together.
Food memories are some of my favourites though, and my mother chefs up a storm at Christmas; the smell of the Turkey cooking, the fruitiness of the homemade cranberry sauce, the sight of the Yorkshire puds rising in the oven. And gravy… Just all that gravy.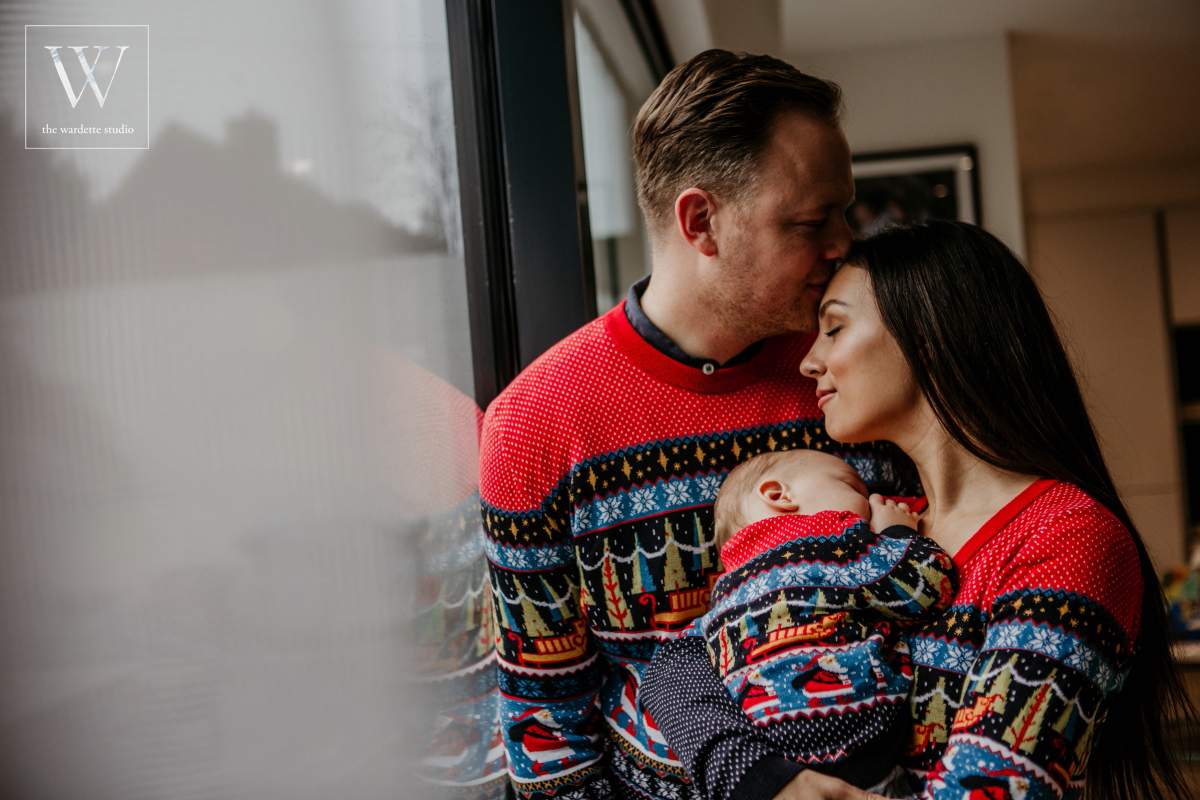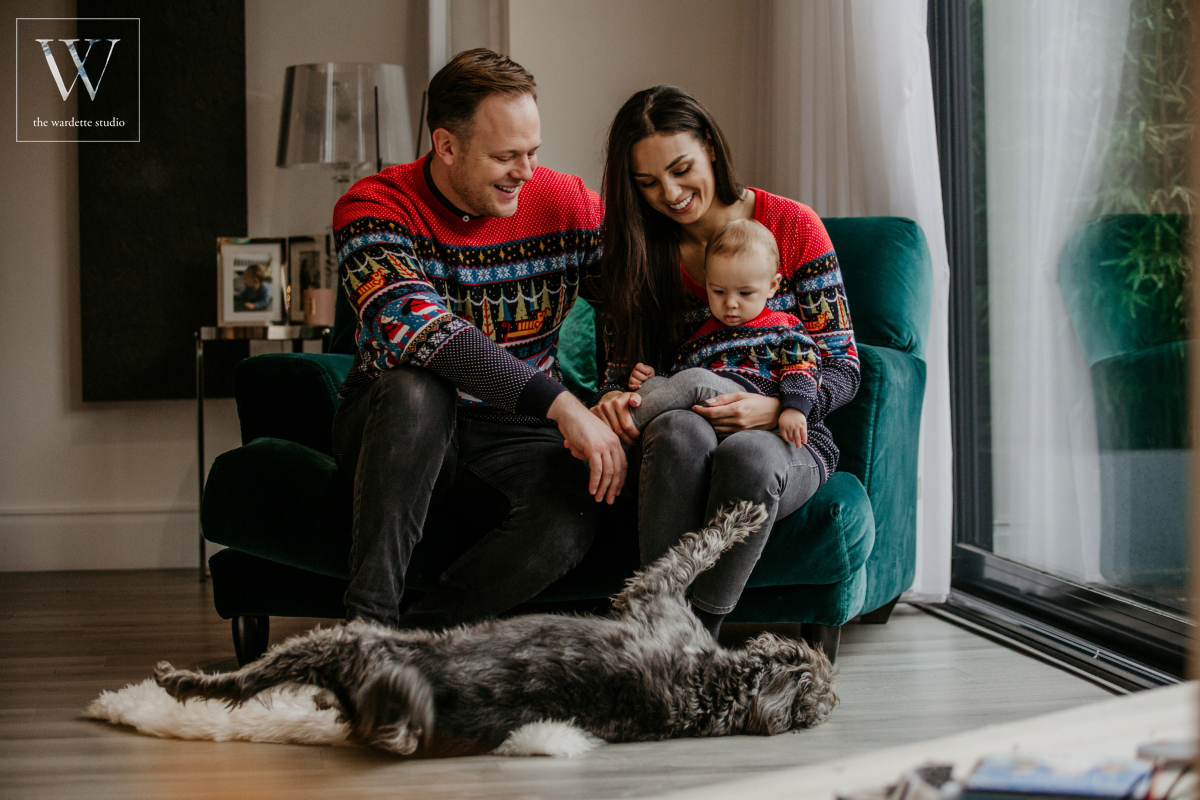 Then there's the fact that everyone was always at our house on Christmas day. After a certain age, it wasn't really about the presents. It was about the food, and the family. But also about laughing at my father who, like clockwork, would slip away after the meal to watch tv and fall asleep within 2 minutes flat. Sitting up. Every year.
Going back further than that, were my youngest memories of Christmas. All these feelings and memories were so much more magical.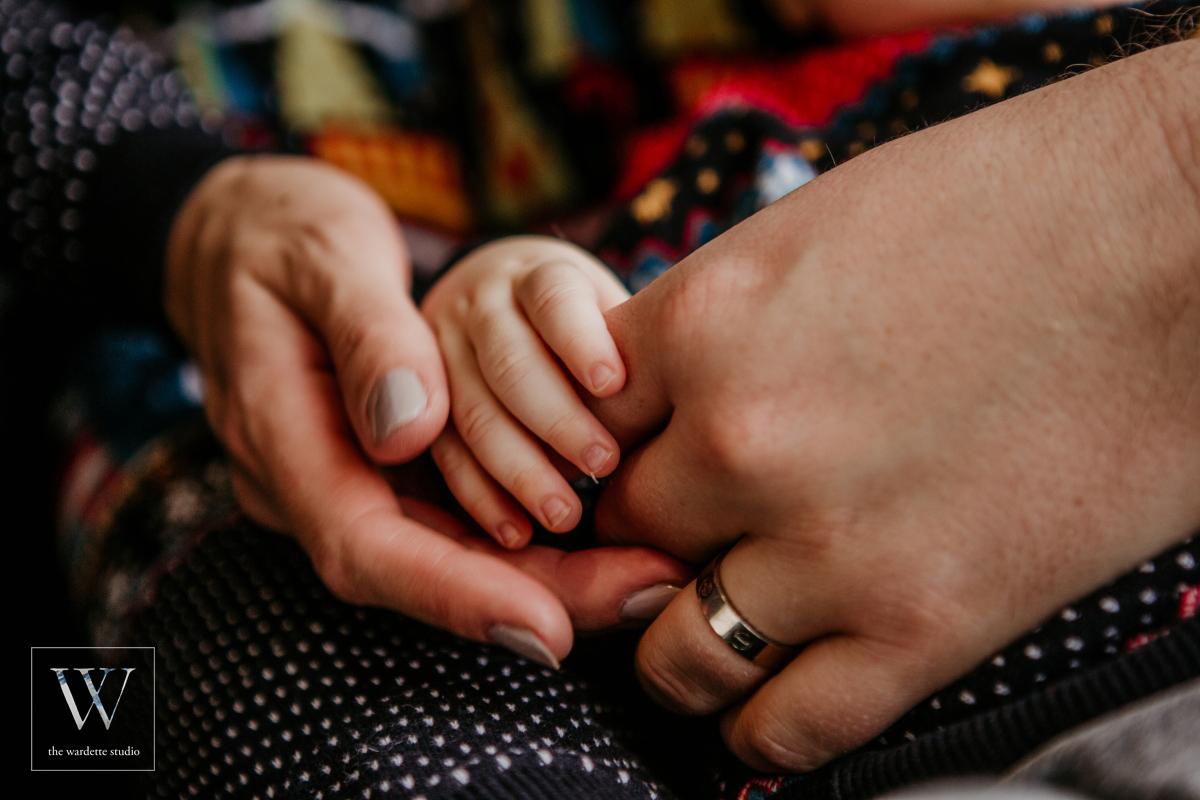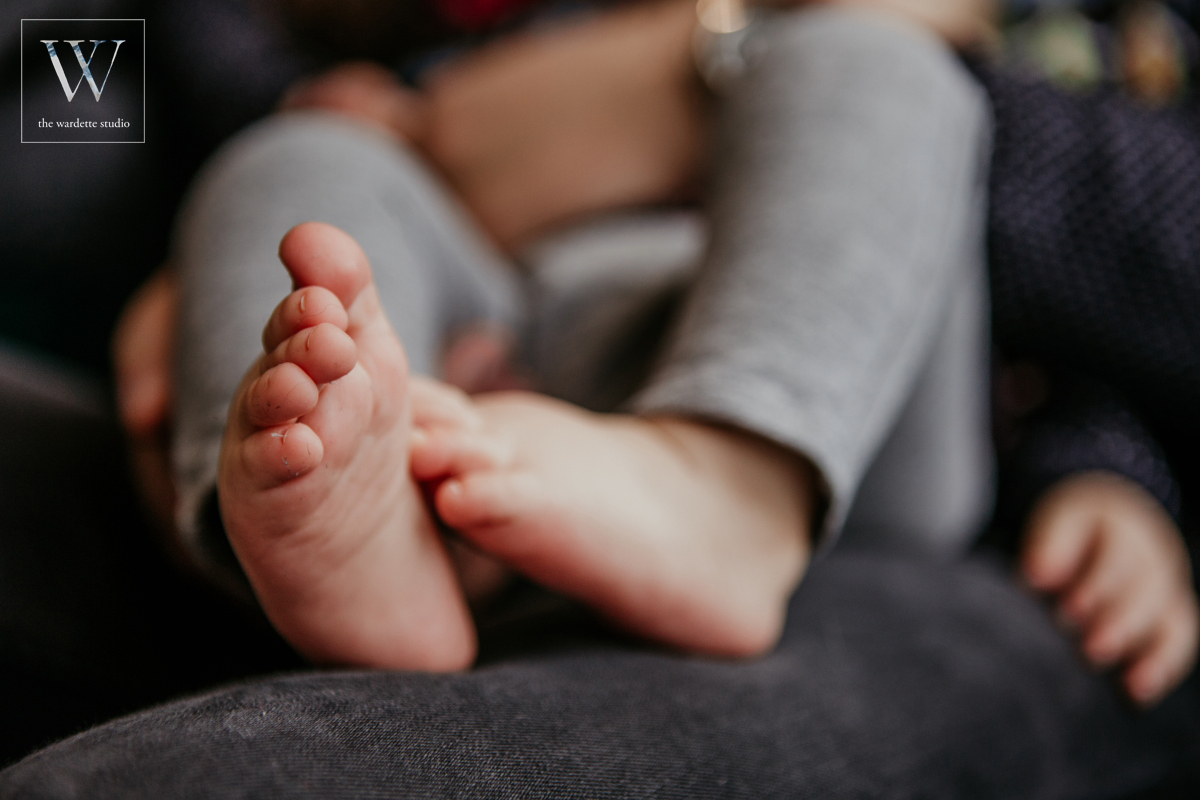 One year, I received a written reply from Santa. Oh yes.
I sat reading it with my mother, who of course had nothing to do with it's tea stained- burnt edged paper, and ornate handwriting. I read not one sentence, and I kid you not, the chimney sucked that letter right out of my little fingers and back up the stack. Seriously. I mean, I had never felt so simultaneously gutted and utterly ecstatic in my life. MAGIC.
These days, Christmas is a little bitter-sweet for me. On the one hand, I am away from my family, and my nieces and nephew, which sucks. I am missing these first few precious Christmases when they are small.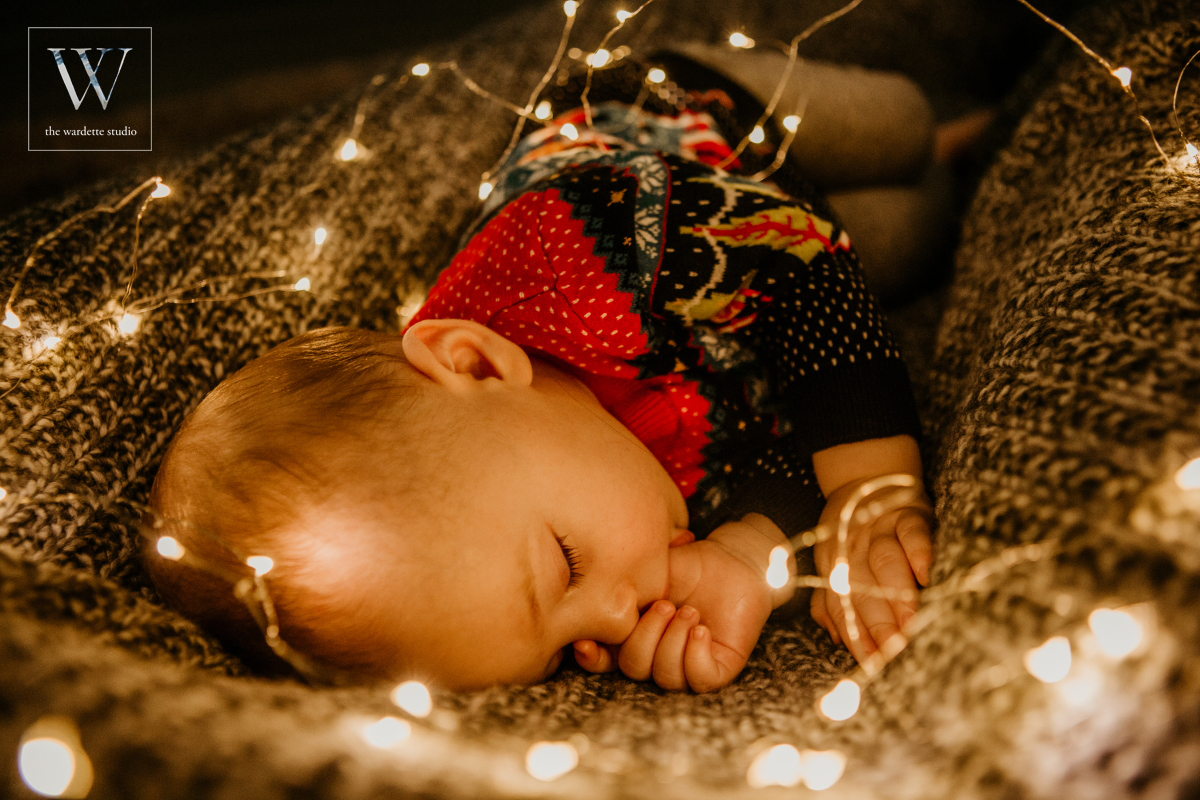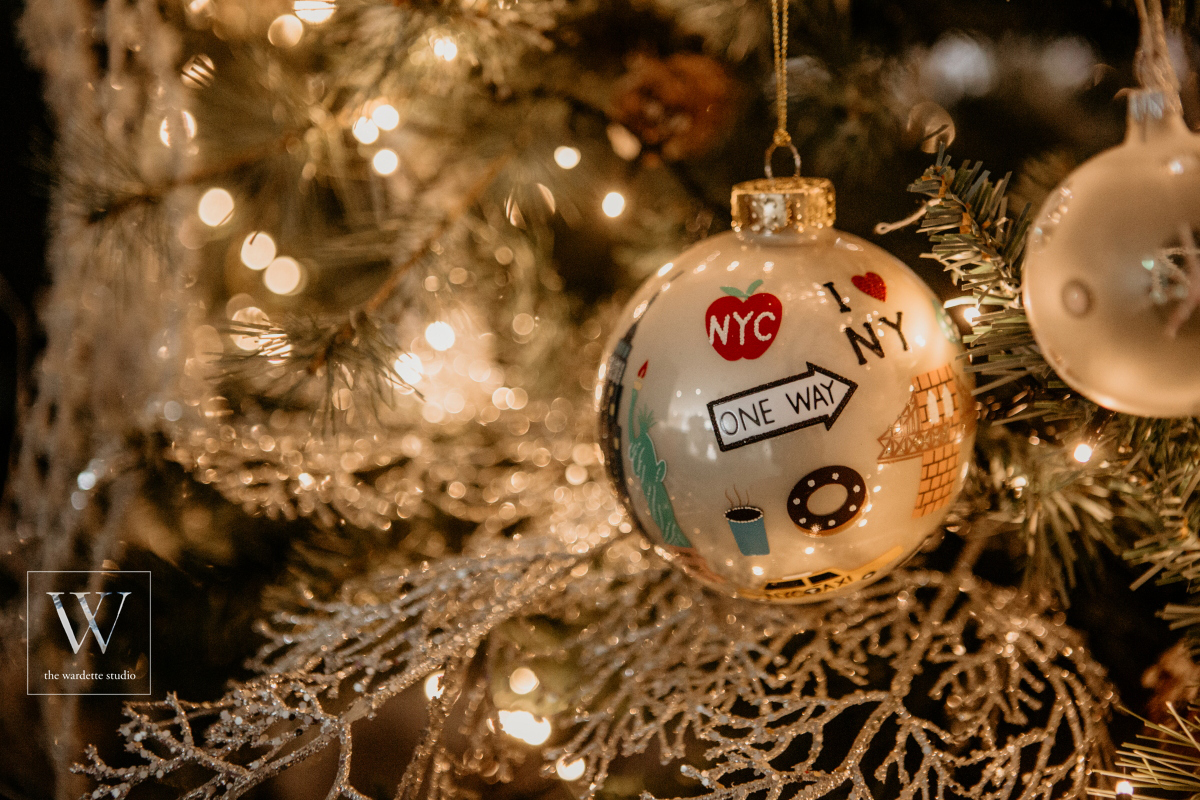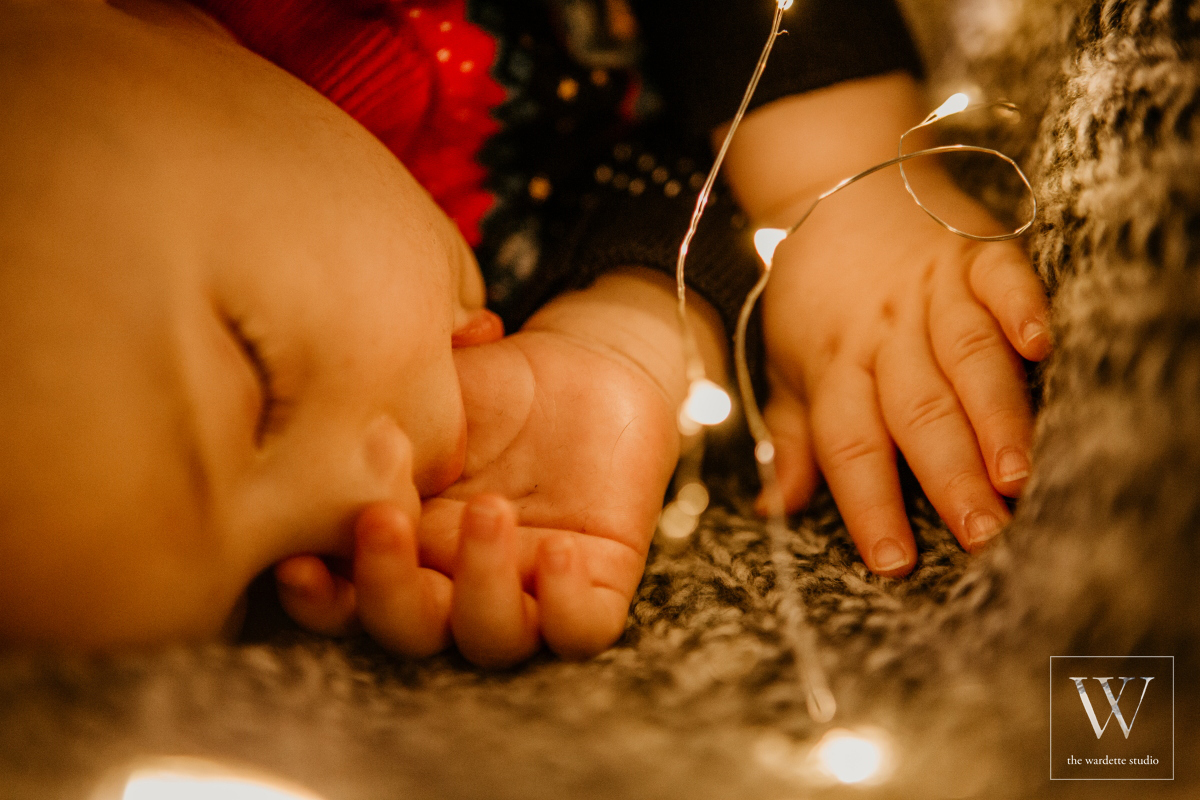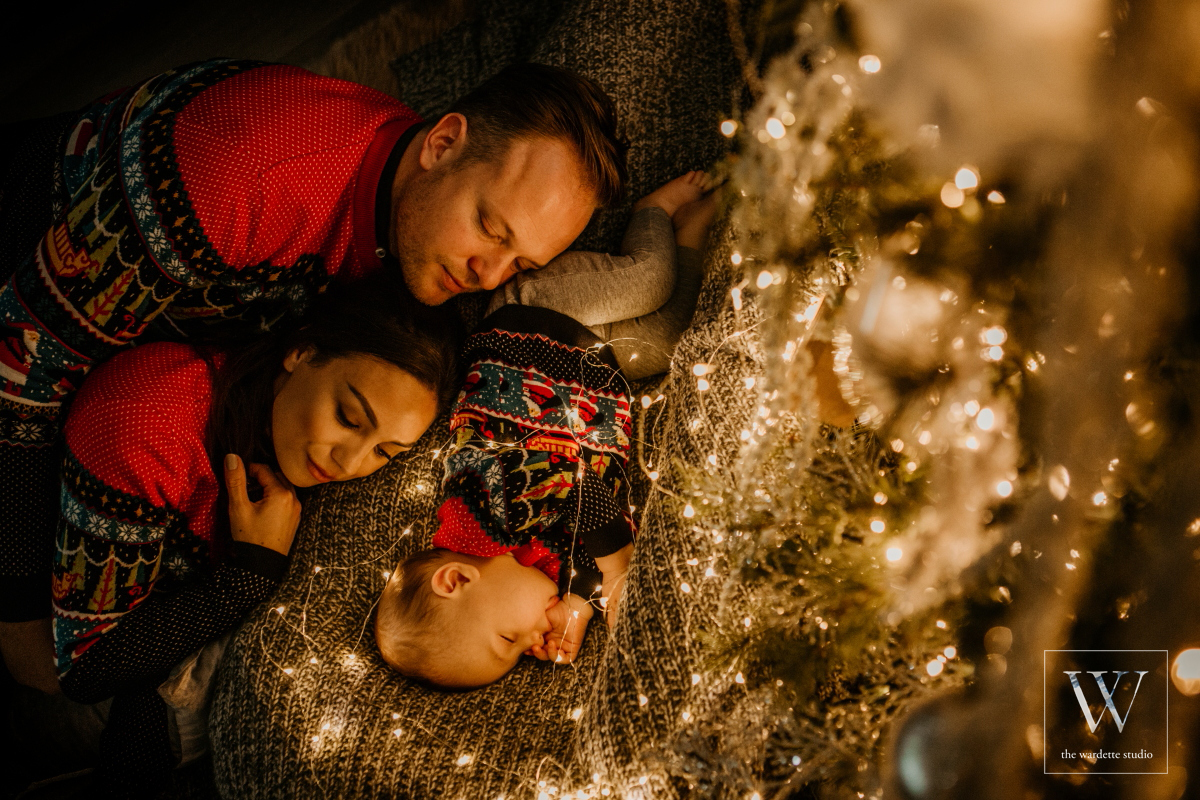 But on the other, I live in the most stunning festive setting. The Alps are the actual Christmas dream; it's like I live on a Christmas film set. I'd always dream of having a white Christmas growing up, and it never really happened in the UK. Now I've got it in bucketloads.
Everywhere there are fairy lights, snow topped chalets and winding mountain roads lined with dizzyingly tall pine trees. It's breathtaking.
And it's all this that we bring into the home, right? All those Christmas decorations are ways to make it feel like this indoors. And the Graingers, pictured in this week's post, did the most stylish job with theirs. Their tree was beautiful, decked out in white on white on white (my favourite). And fairy lights were everywhere.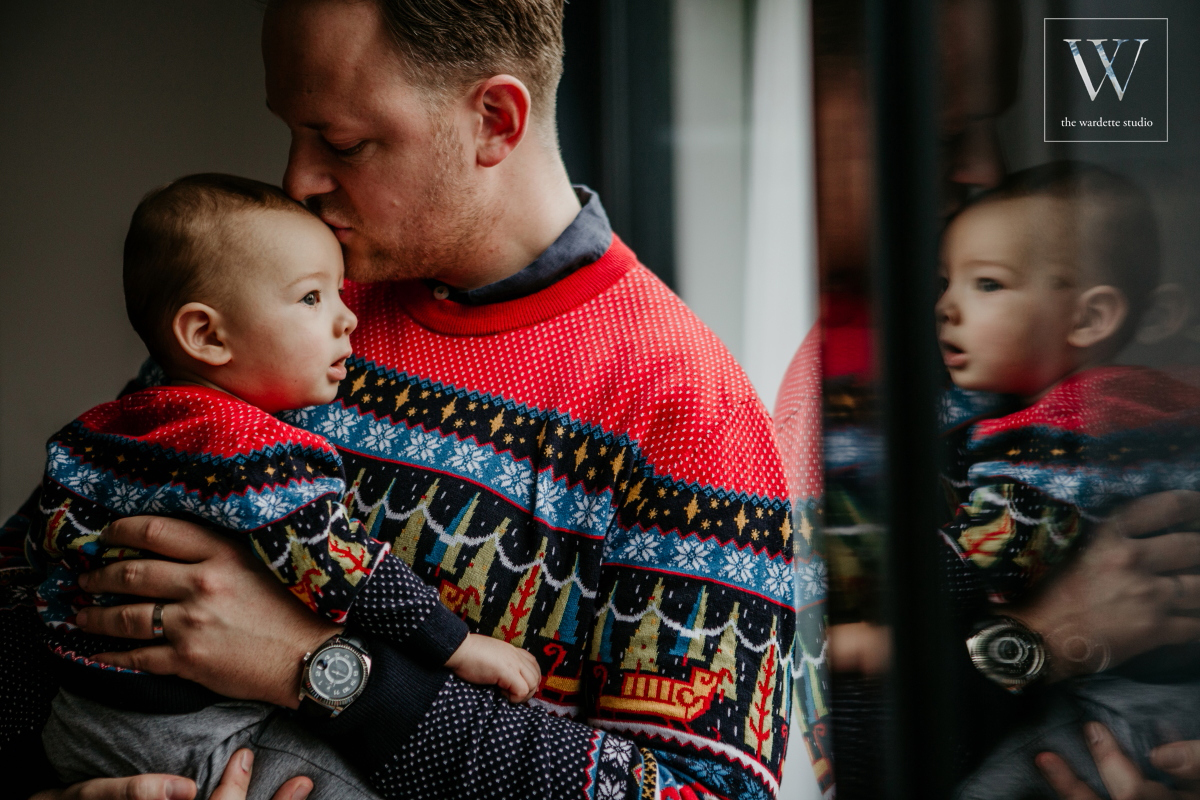 I even brought my own extra stash, because, well, you can never have too many fairy lights.
Baby Theo loved it, even if we did have to keep stopping him from pulling them into his mouth. He's at that age! haha.
This was a lovely family session to shoot. And it's so lovely to see that families are starting to invest in capturing this time of year again. Family photography fell out of favour for a bit in the UK, and people tended to opt for the high-street style studio sessions, which is all good. But at-home sessions like this are probably a similar price and damn, so much more personal and soulful.
Also. Matching Christmas jumpers.
Does it get any cuter than that?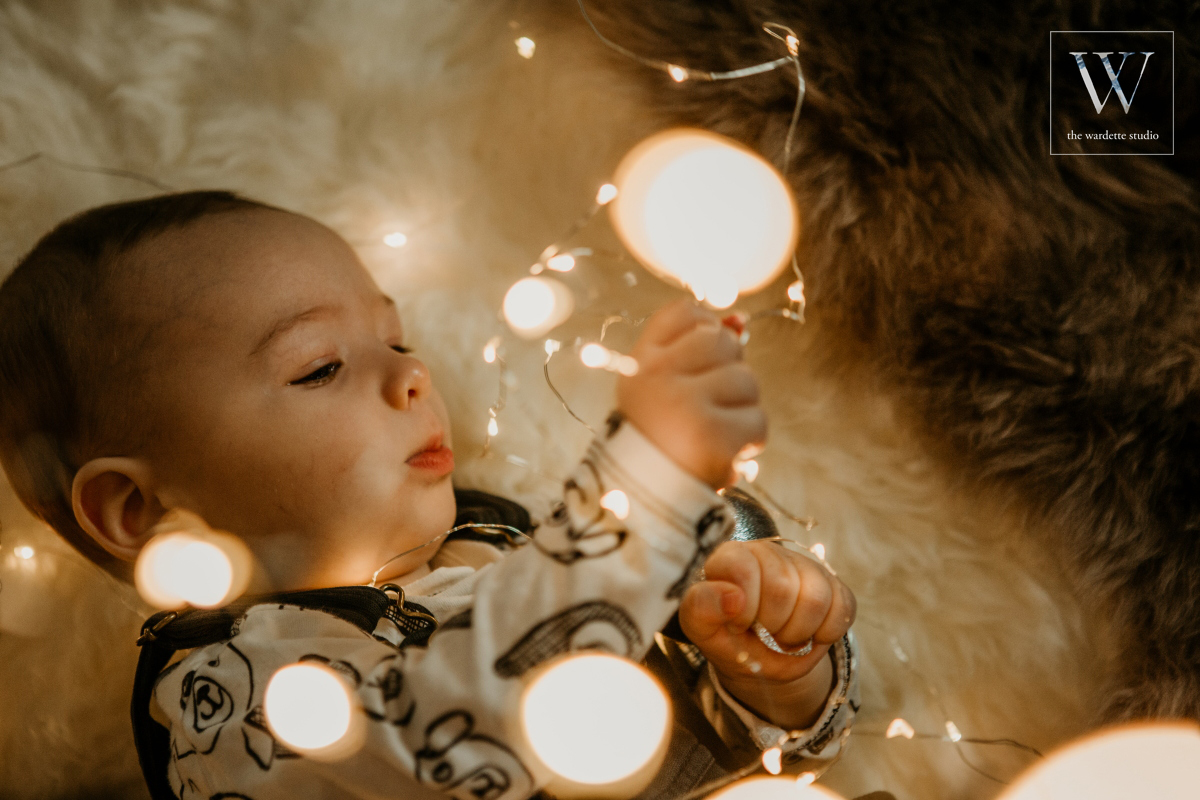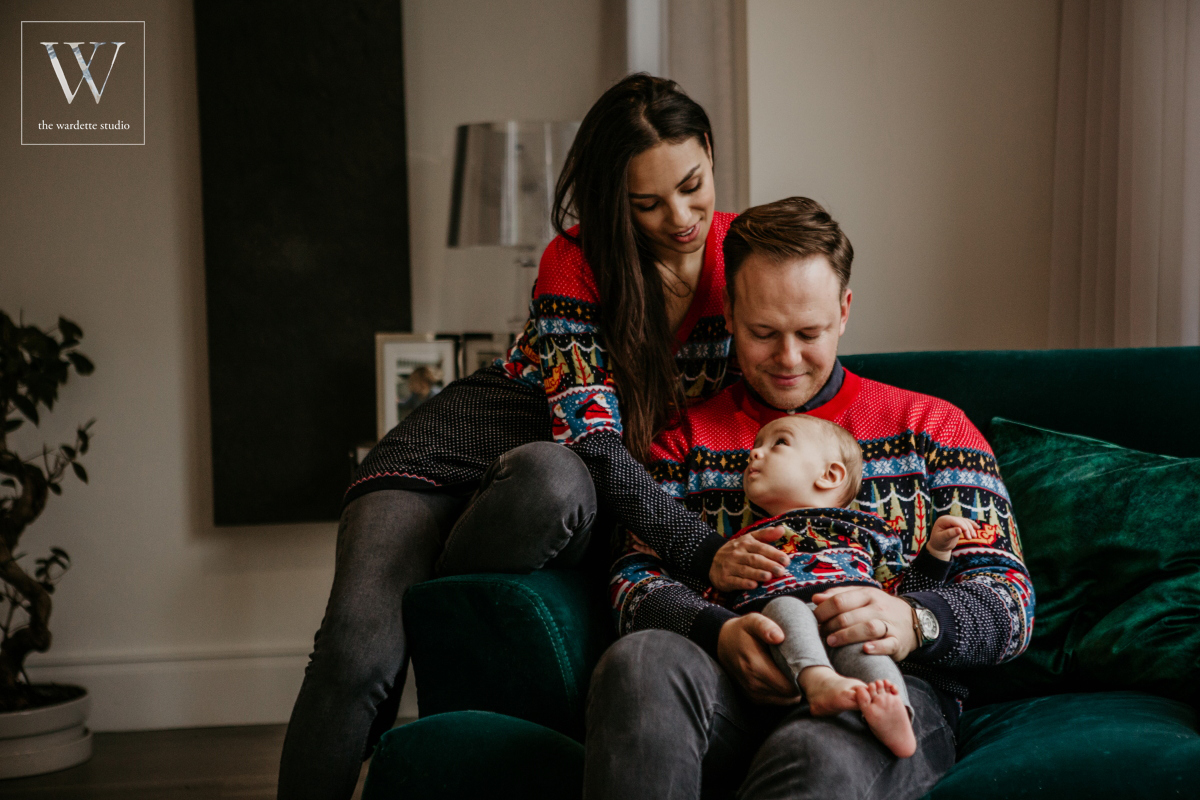 Next year, let's get more of these booked in before I leave for France. I'll bring the mince pies and fairy lights, you just bring your gorgeous family.
I want to wish everyone here a very very wonderful Christmas. I hope, in whatever way you celebrate, you have a gorgeous time. If that means eating an entire tub of quality street and watching films, you go for it.
But mainly, reach out to the people you love, and to other people who may not be lucky enough to have loved ones nearby.
Make them feel loved and treasured. Because that's the Christmas feeling we should all hold onto.
As always, thank you for your time to read my humble little blog. I appreciate every single read and share and like and comment, more than you can ever know.
Happy happy happy Christmas everyone.
Now whack on some Nat King Cole and open some bubbles…
Ooh. Now I'm thirsty…
GWx