This baby shoot is a very special one, as the darling little lady at the centre of it is my niece. My younger brother and his awesome wife have created a second human bean, and she's perfect. Yes I'm biased. And no, I don't care... Because look at her. This is a very special family photography session indeed.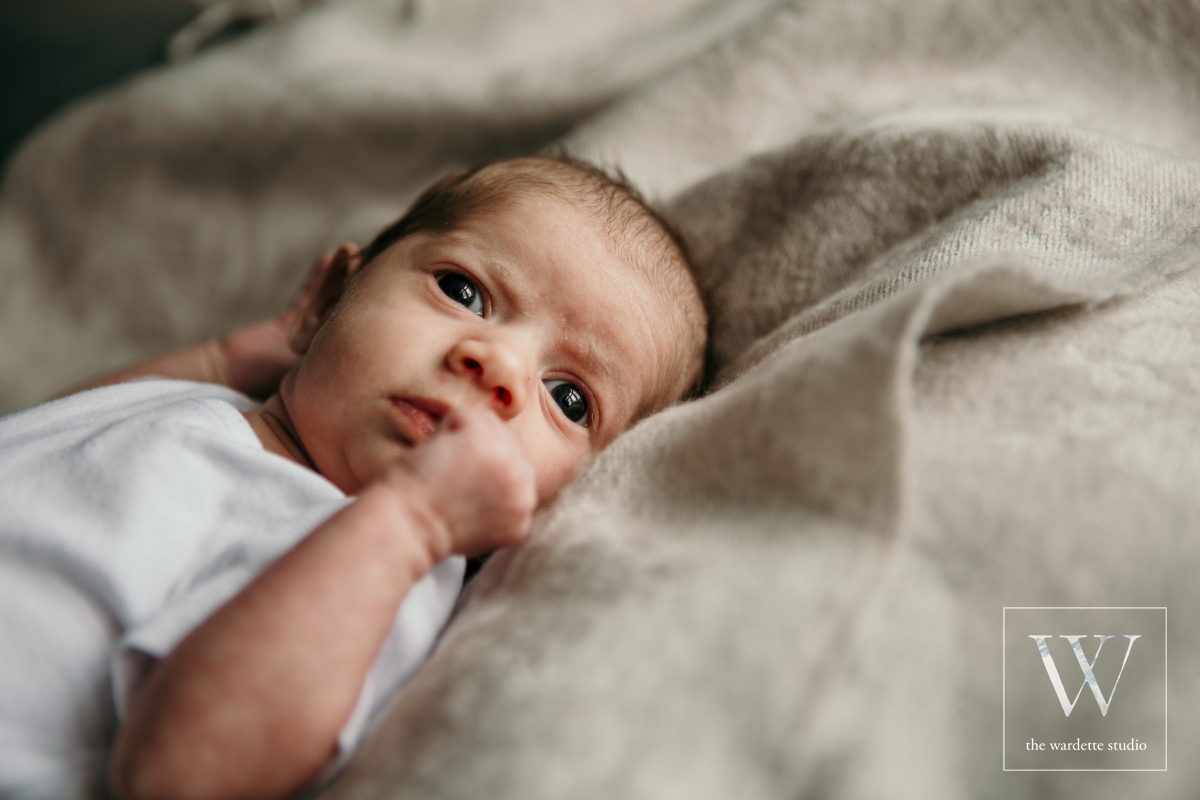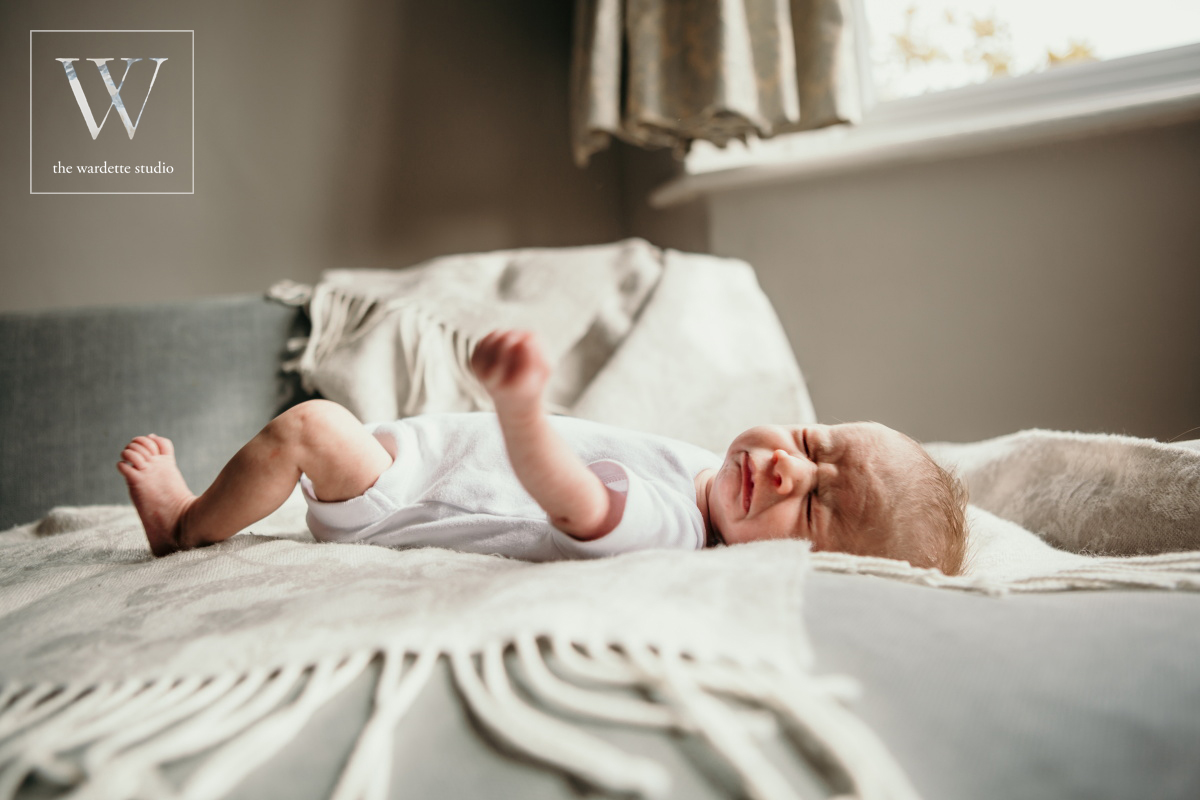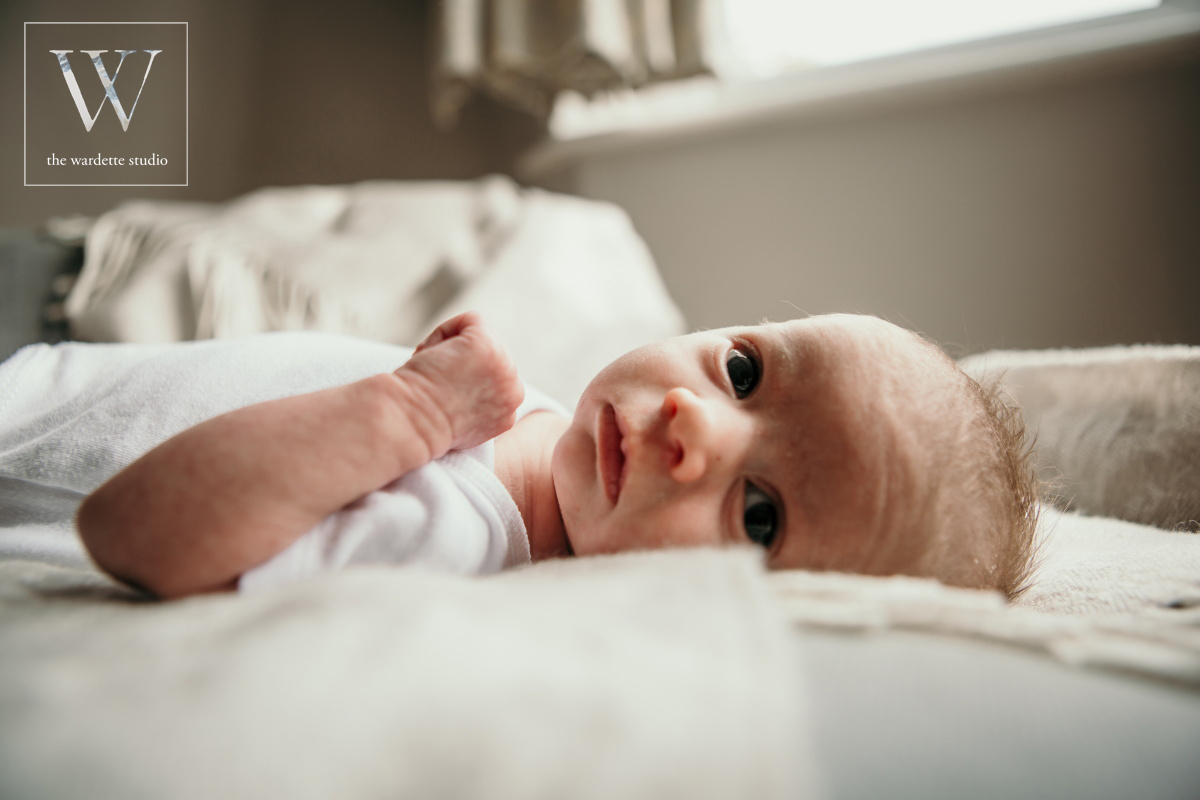 The second baby is a completely different kettle of fish, isn't it? It's not your first rodeo, you're not so worried or paranoid and you're know what's coming. Certainly more than the first time anyway.
Life has already adjusted to the pace and rhythm of a little one,
and if your first child is still quite young, you're body has gotten used to little sleep (or so you sometimes think!). However, as I'm sure so many of you will know, where you gain confidence with the second, you lose it in trying to help the first adjust.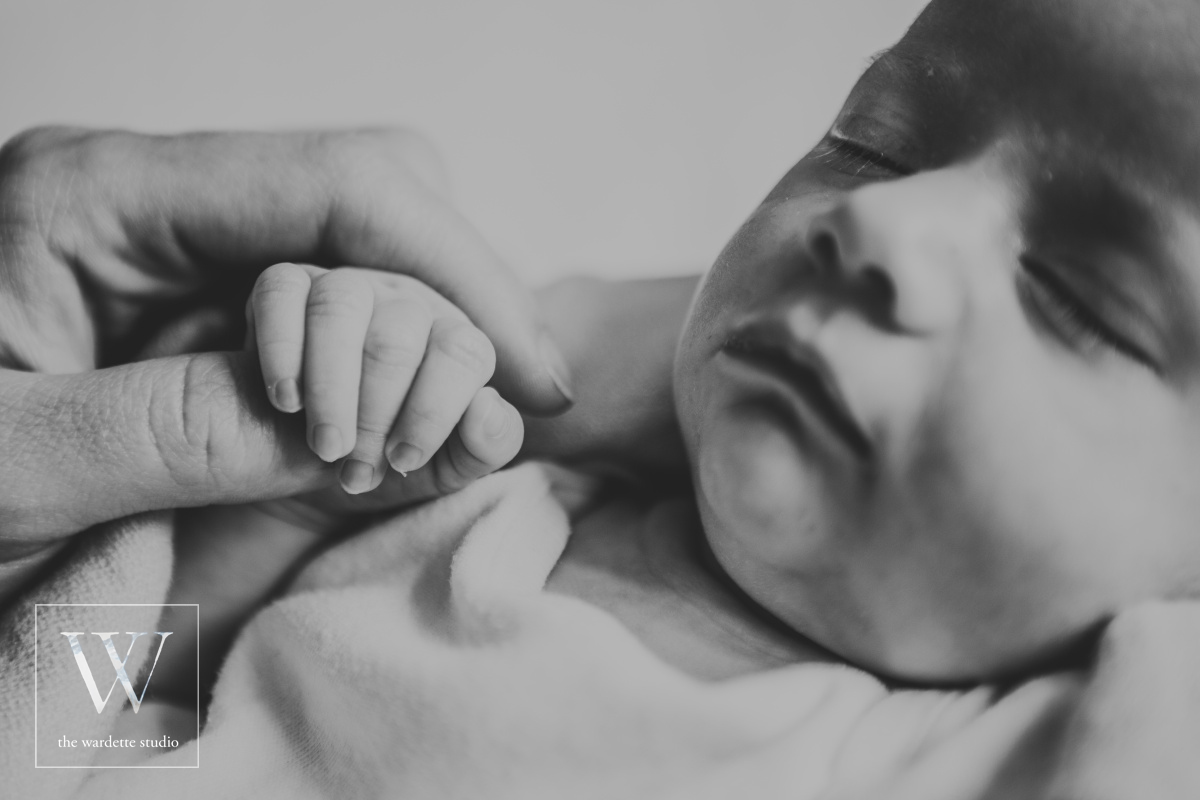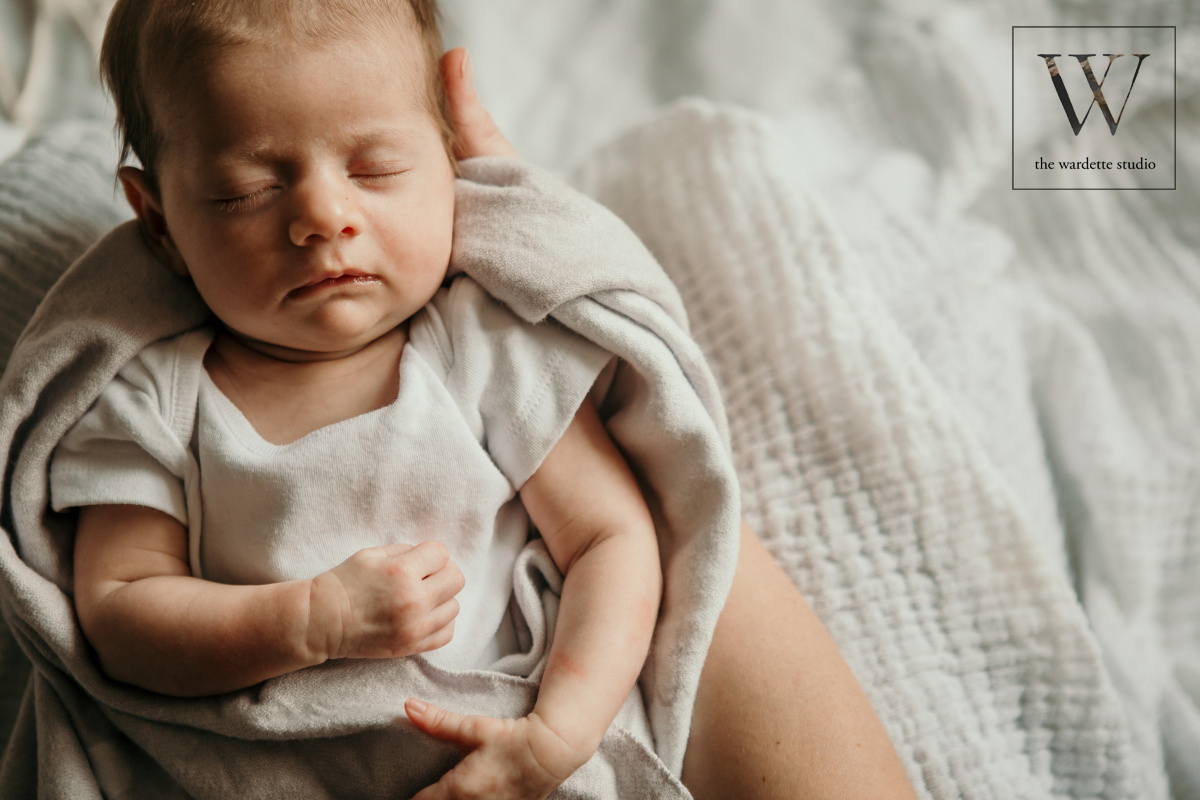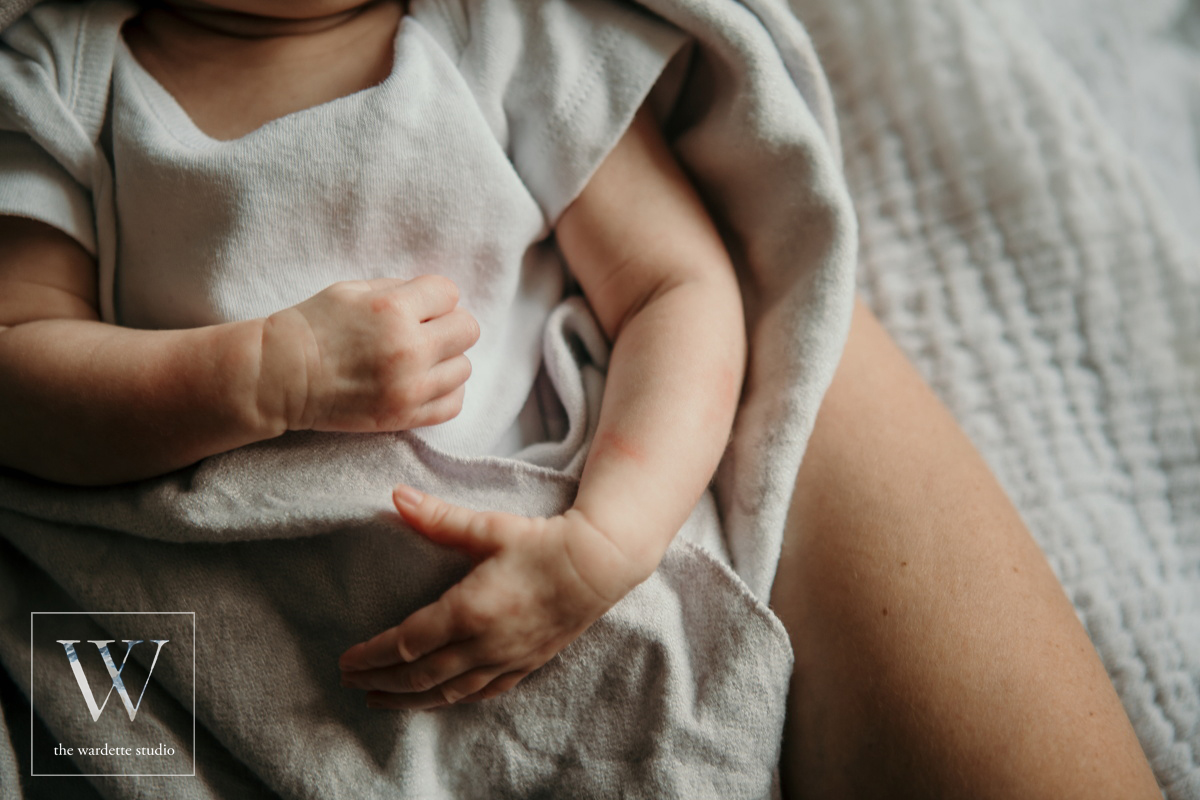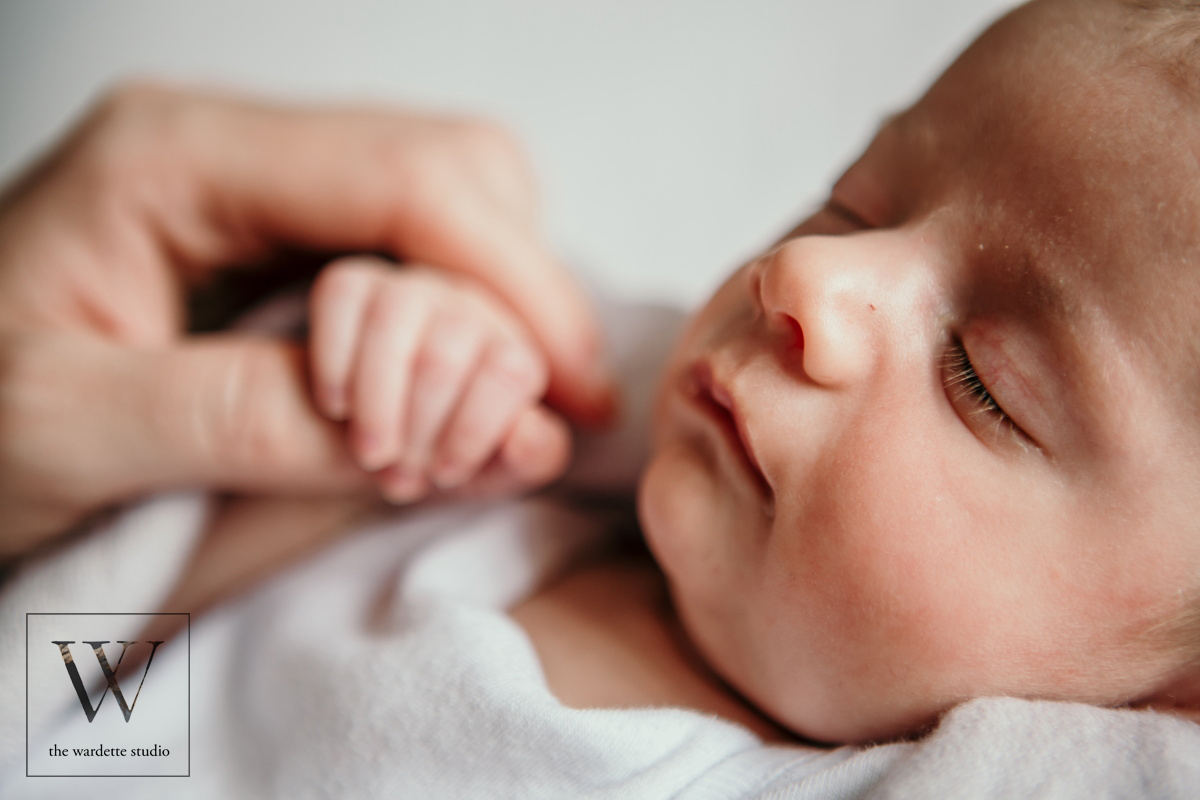 This always plays into the way I work on these days. And it's not a negative thing, it's sort of magic.
The quietness and absolute focus of the shoots with the first born, are transformed into a chaotic family tornado;
other kids flying in and out of rooms, driving their tractors or flying their aeroplanes over the bed, while you try and shoot. They are all behaviours and codes for either "bored now!" or "play with me!" and you have to work with that. That's why I slipped in a few frames of Finley mucking about with me and his Dad. That's what happens, and like I always say, rolling with the punches is what it's all about for me.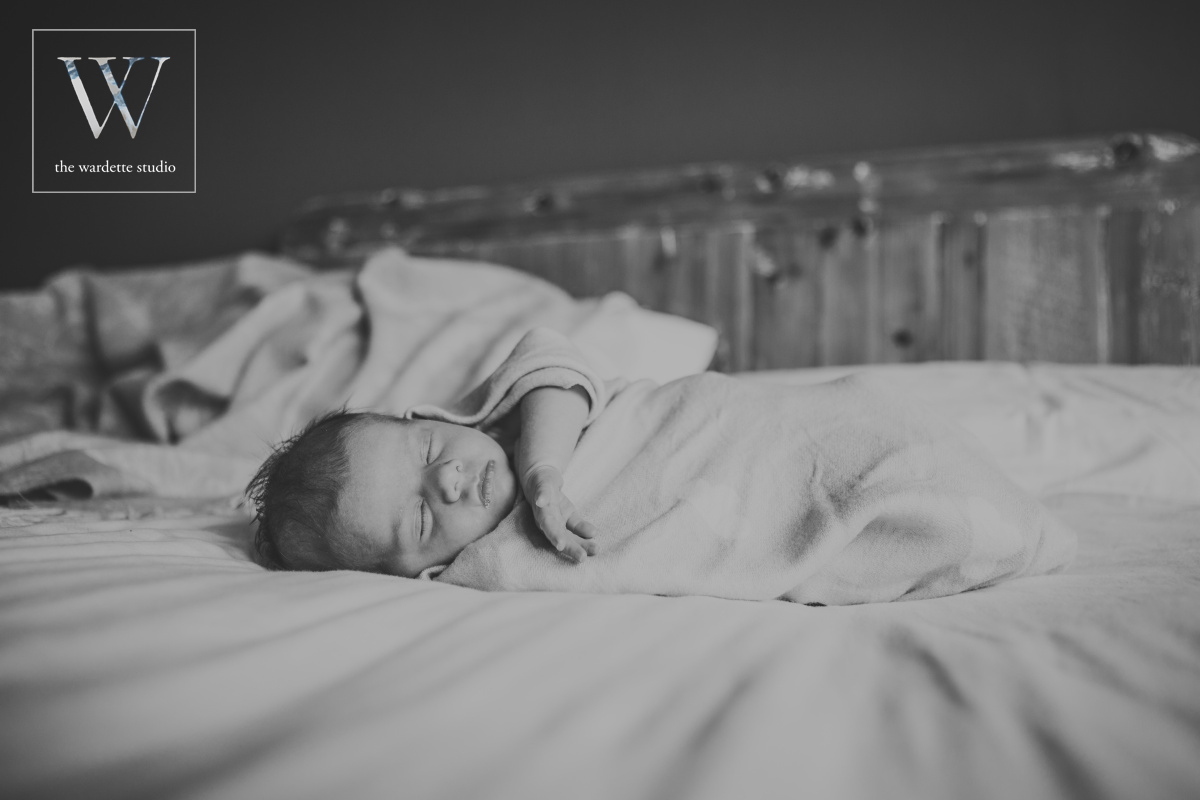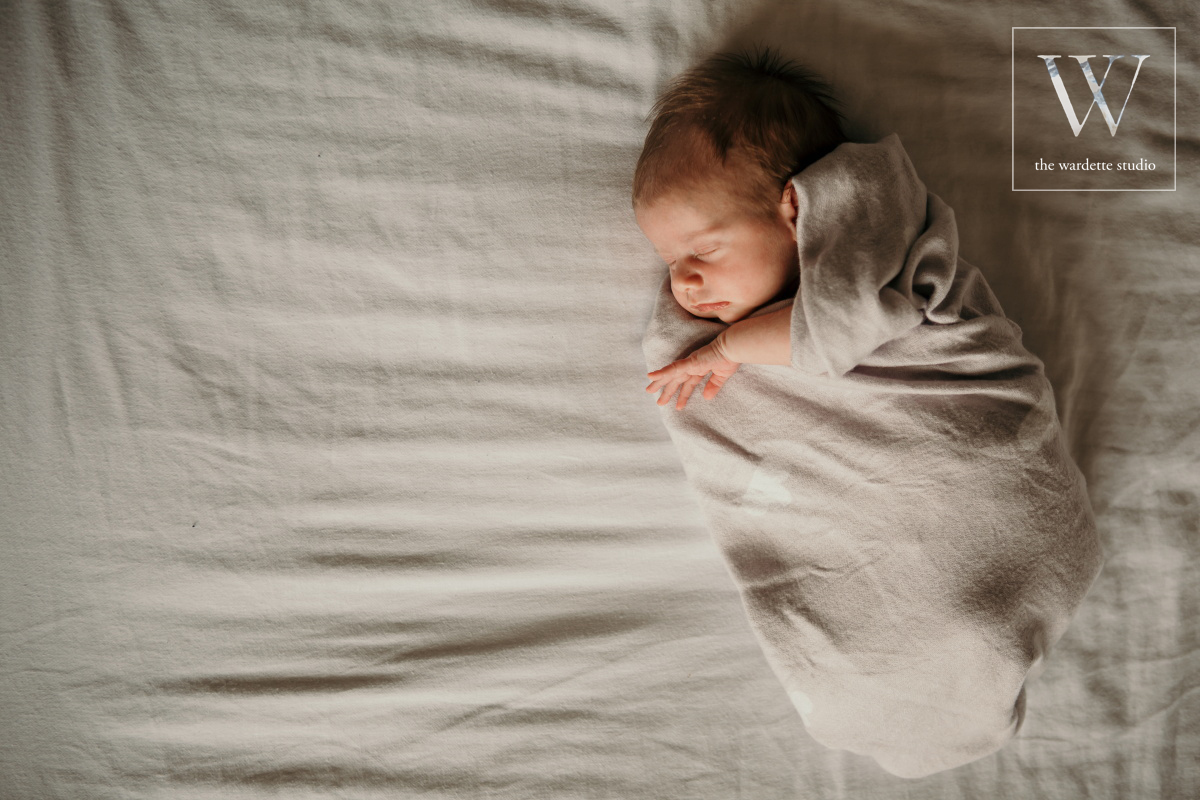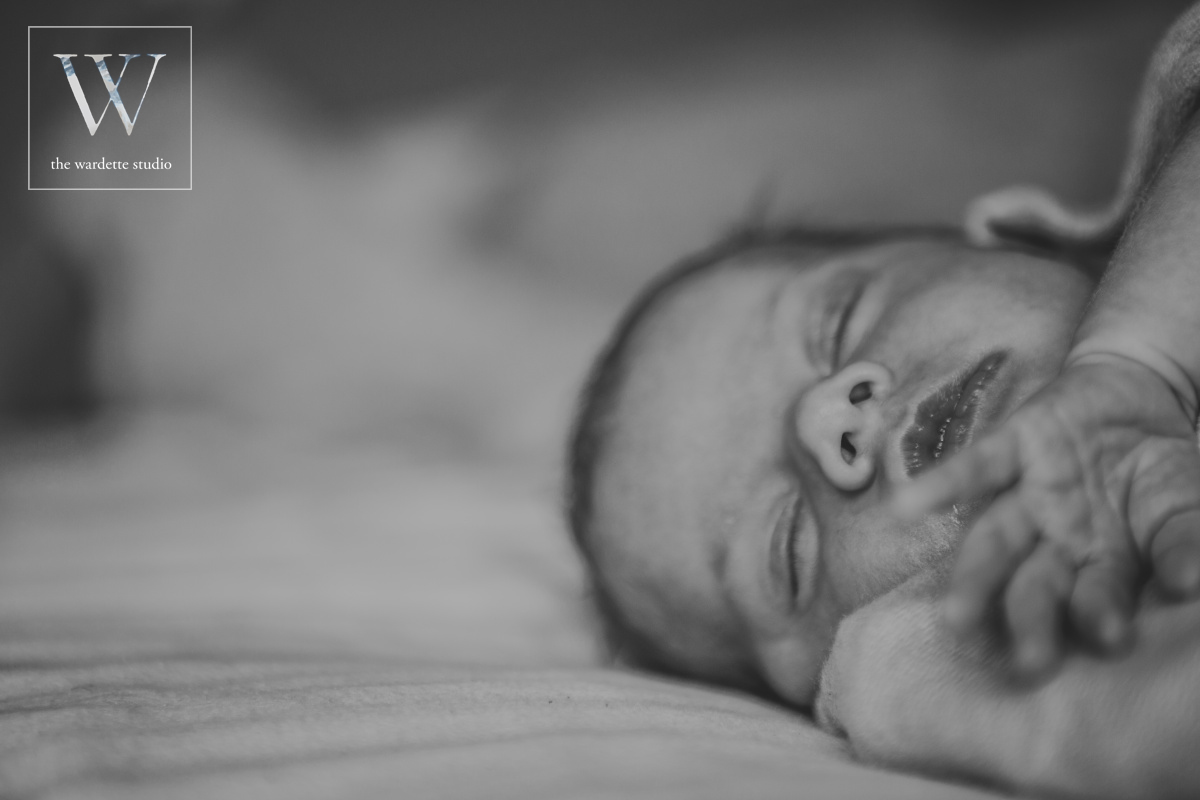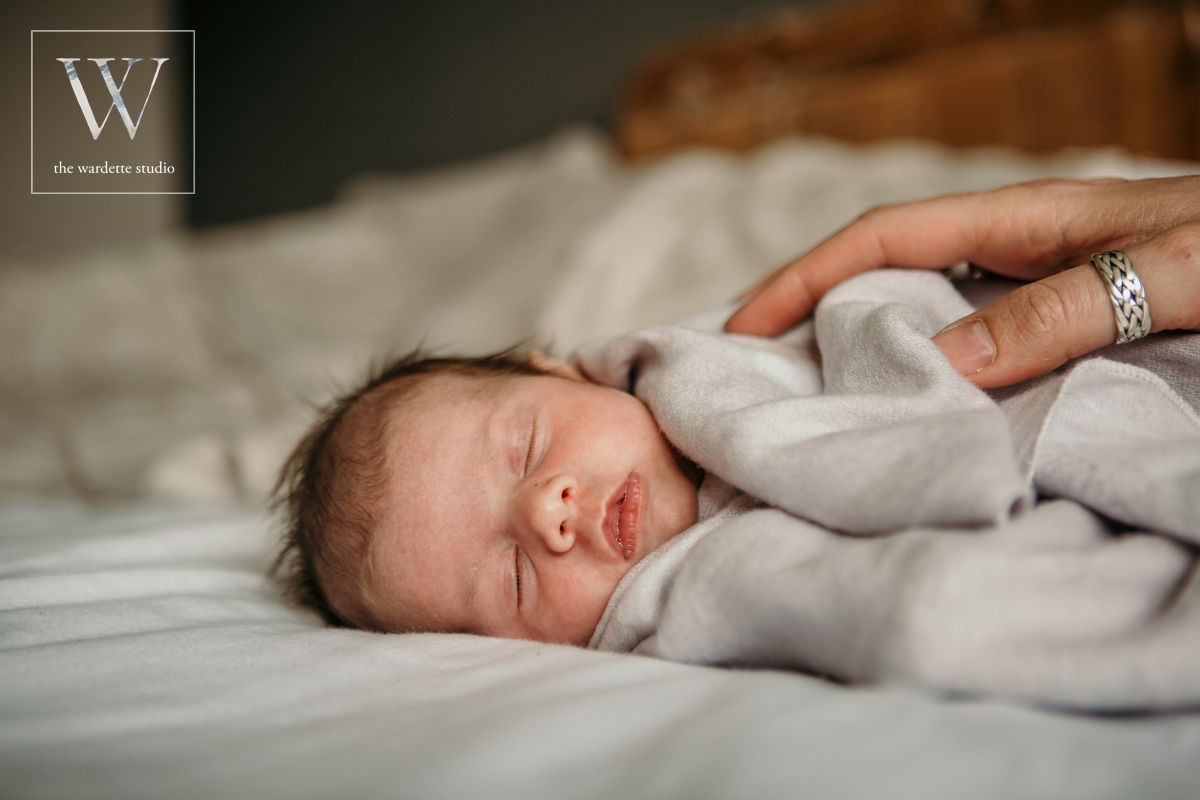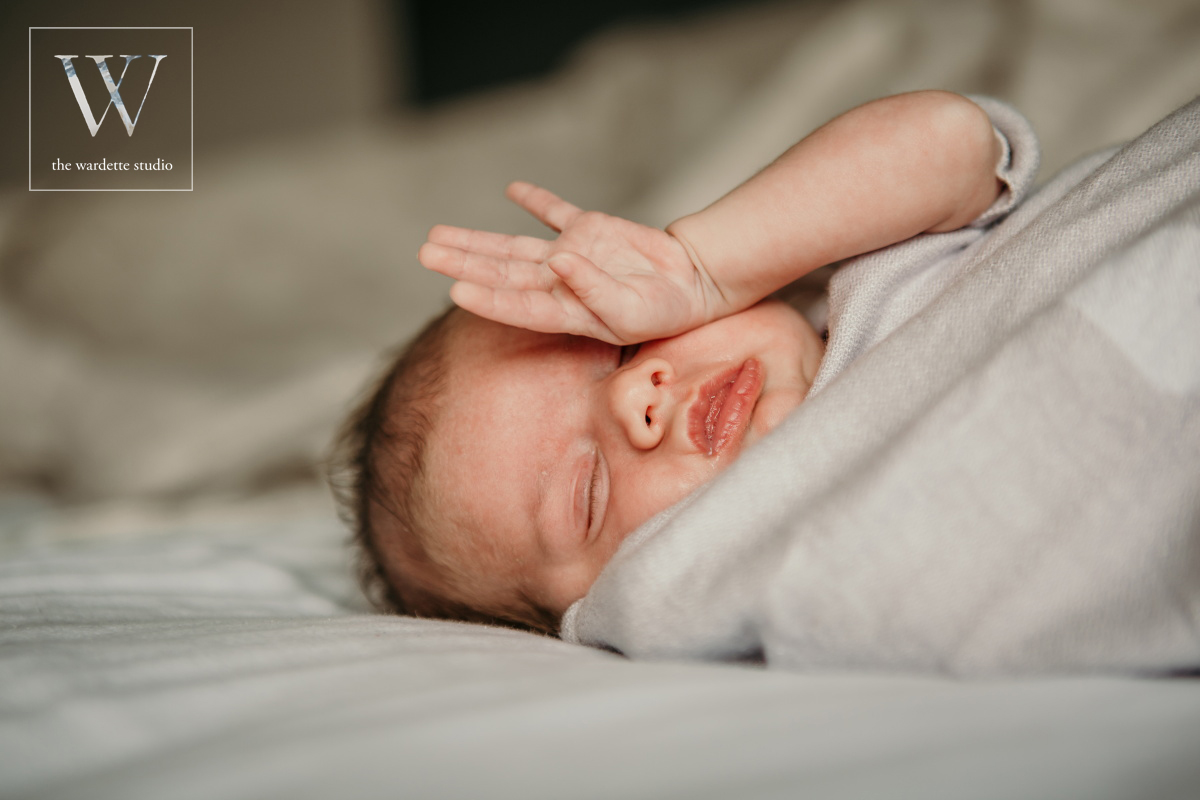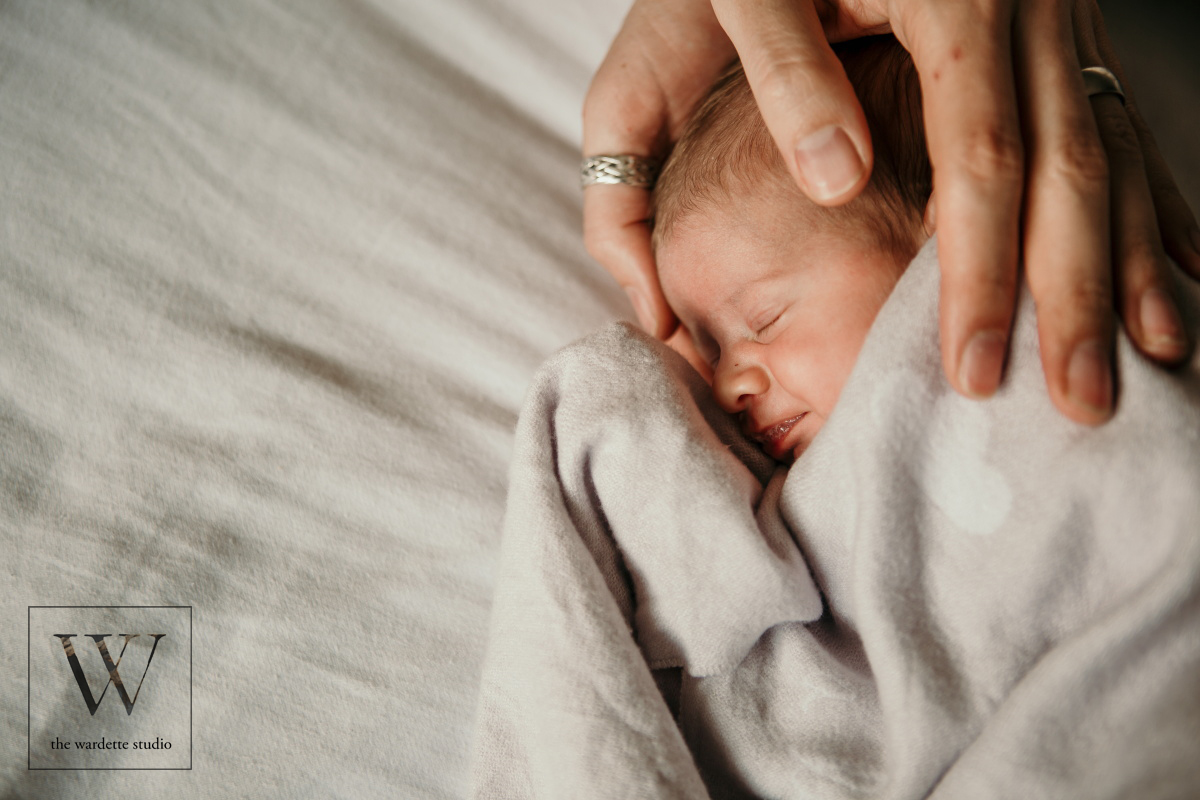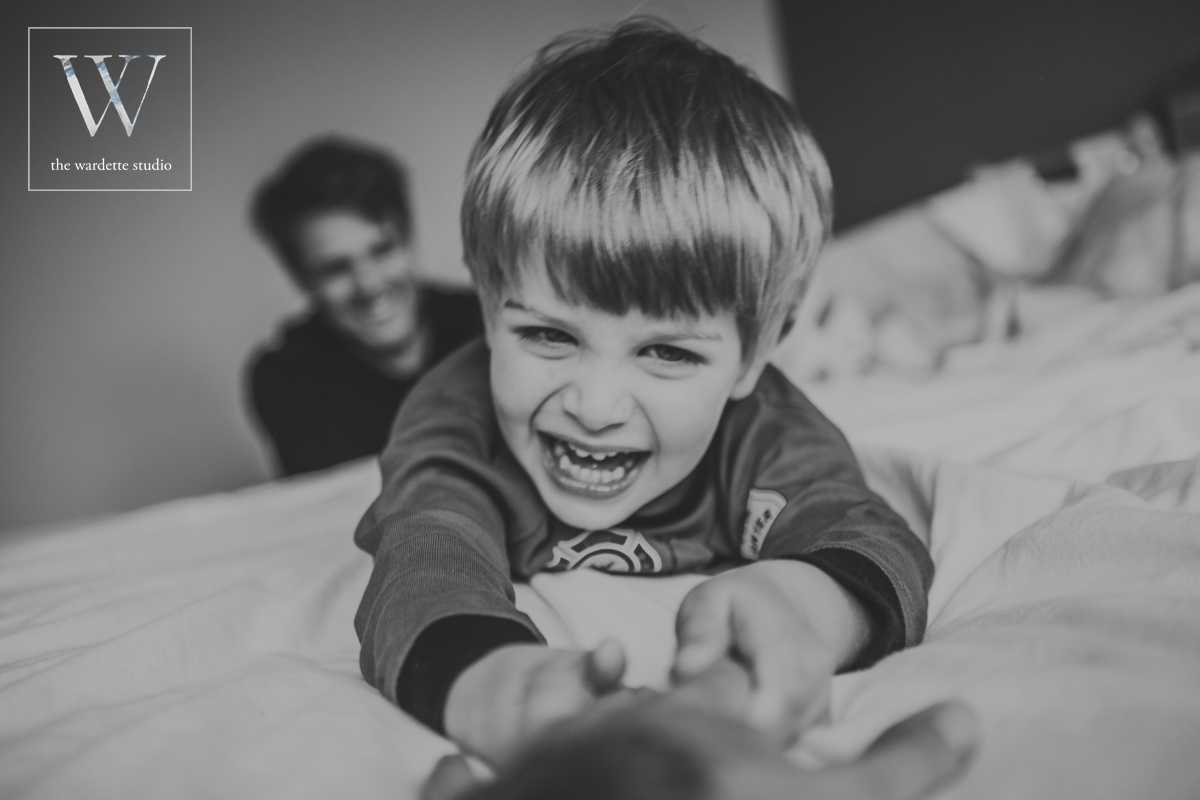 Natural daylight from a window, streaming down onto white bed sheets, on a cloudy day. Heaven.. you don't want light too bright for a tiny one, and you don't want to bleach out their gorgeous little wrinkles and folds.
I want to see every eyelash and every tiny finger nail.
I also like all the imperfections in the creased bed linen, it's not my style to photoshop everything smooth. And you certainly won't find me retouching a baby; I think you'll want to remember every little detail when they grow up. Which, at this age let's face it, is happening daily.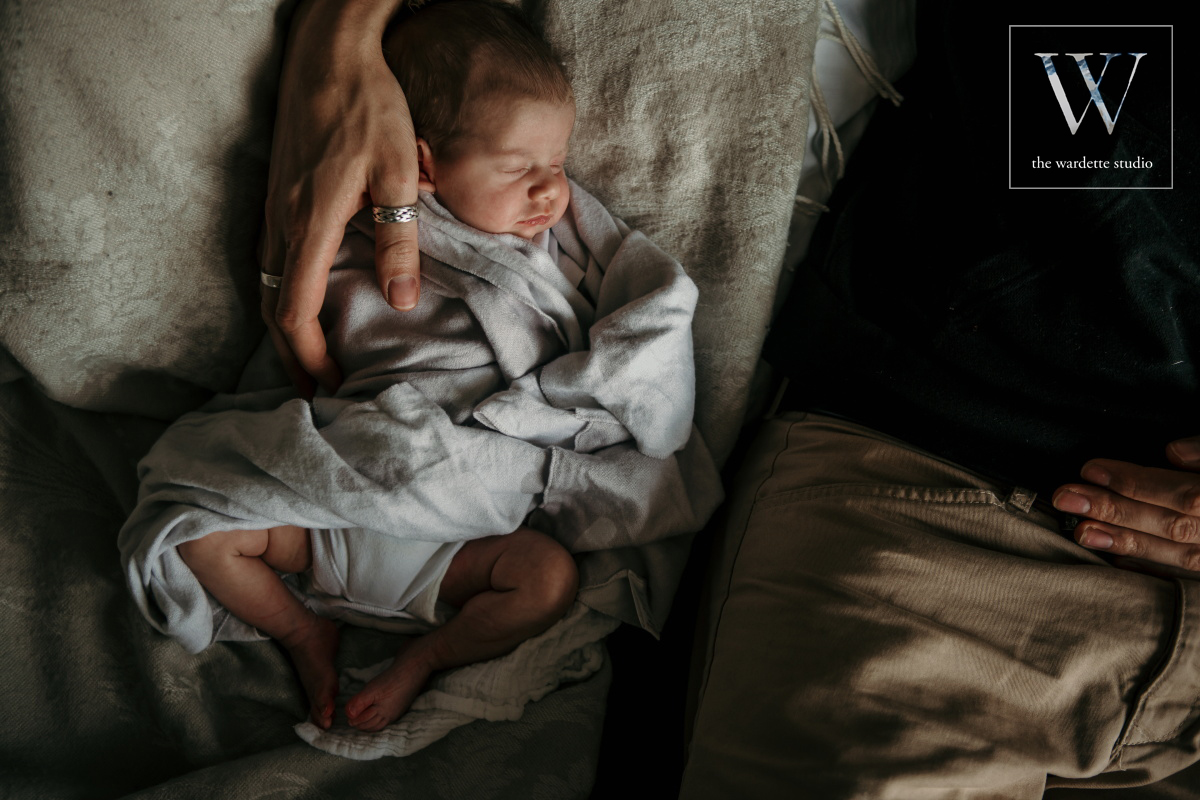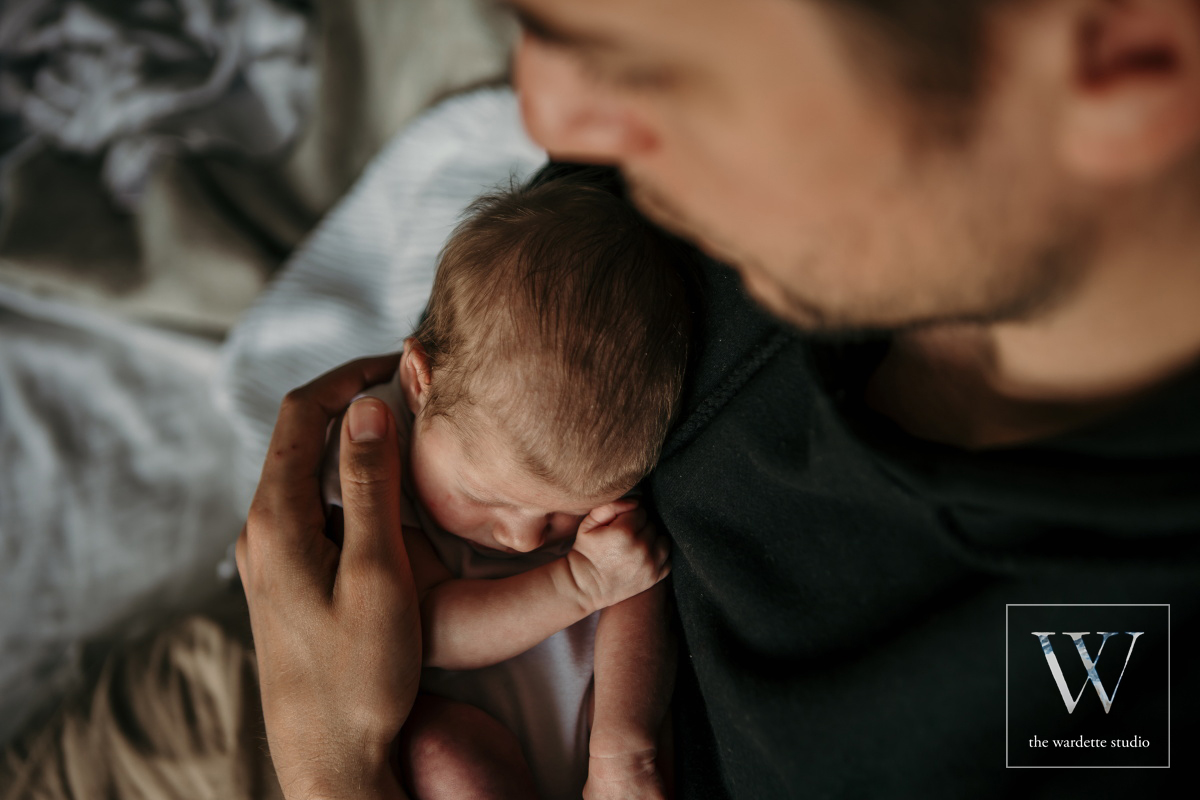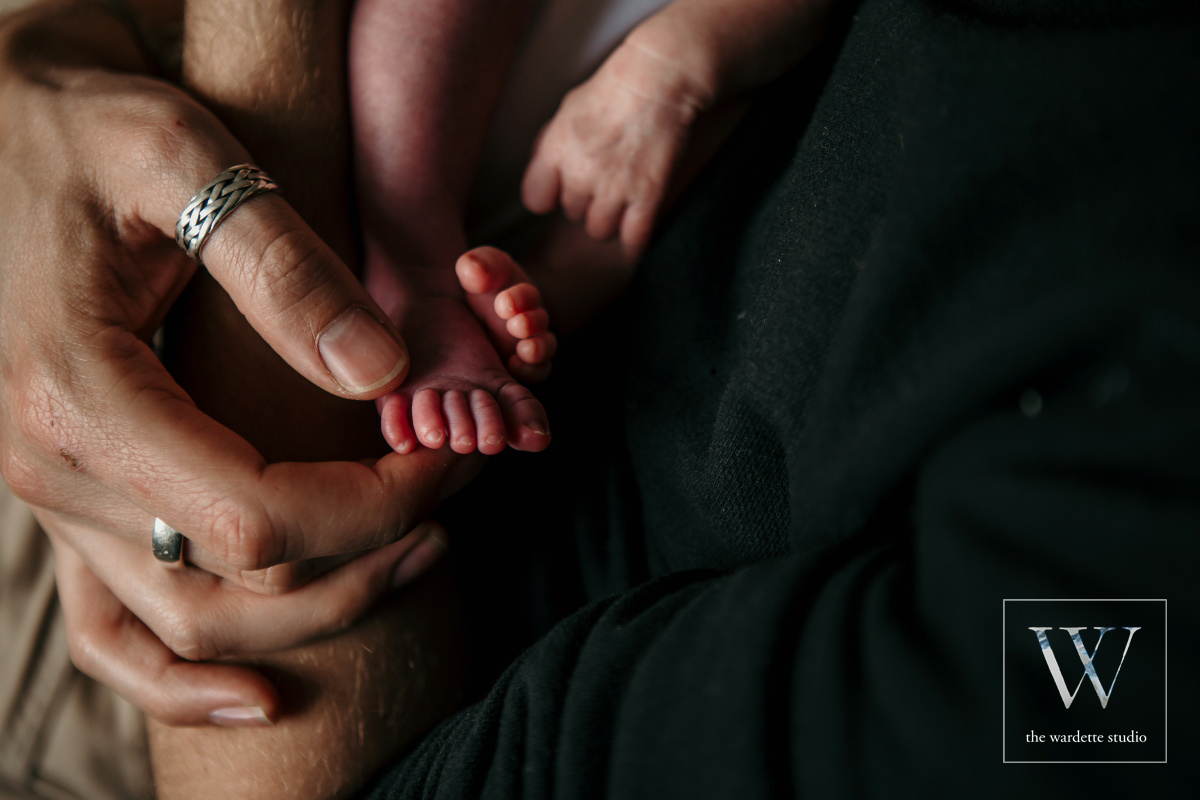 Huge thank yous and hugs to my brother Harry and his gorgeous wife Cands, for asking me to shoot again. Every shoot is special to me, but when it's your brothers' babies, it's next level wonderful. During editing, when I least expect it,
my eyes will fill with tears and I'll feel my heart swell under my rib cage.
And then I'll smile.
Love and embrace the madness of family life, and capture it in photos whenever you can. And drink coffee. Lots of coffee. All you parents are absolute warriors in my eyes.
GWx