I adore weddings in the South West, with their homely settings and sprawling views. There's something so unique about them, each and every time. Max & Amelia's day was no exception, and this week we join them near Wincanton for what was one of the hottest days this year… Pair that with an antique morning coat and a Rembo Styling wedding dress and you have a very classic and beautiful wedding day.
Important Note- Should any suppliers wish to use or share these photos, please contact me directly at gemma@thewardettestudio.com. Any unauthorised commercial use of these images is in breach of copyright. Any personal use of these images must be fully credited to The Wardette Studio, with no cropping of logo.
So the day before their wedding, after several very hot and traffic burdened hours on the road, I finally made it to the village where their church was. The sat nav, in classic style, was trying to direct me to its location and not its access point. After my third drive up and down the same road, I pulled over to look at the map. But before I even drew breath, my eyes locked onto the view out of my car window in shock. In the panic to find the church, I hadn't noticed how high I'd driven. Directly to my left the ground dropped steeply into a village below. From there, I could see the view for miles; miles and miles of perfect rolling fields, little farm houses with copses and cattle dotted here and there across the horizon. Woah.
It was breathtaking. I'm not sure how long I sat there with my hazards ticking away in the background, map clutched in m sweaty hands, staring.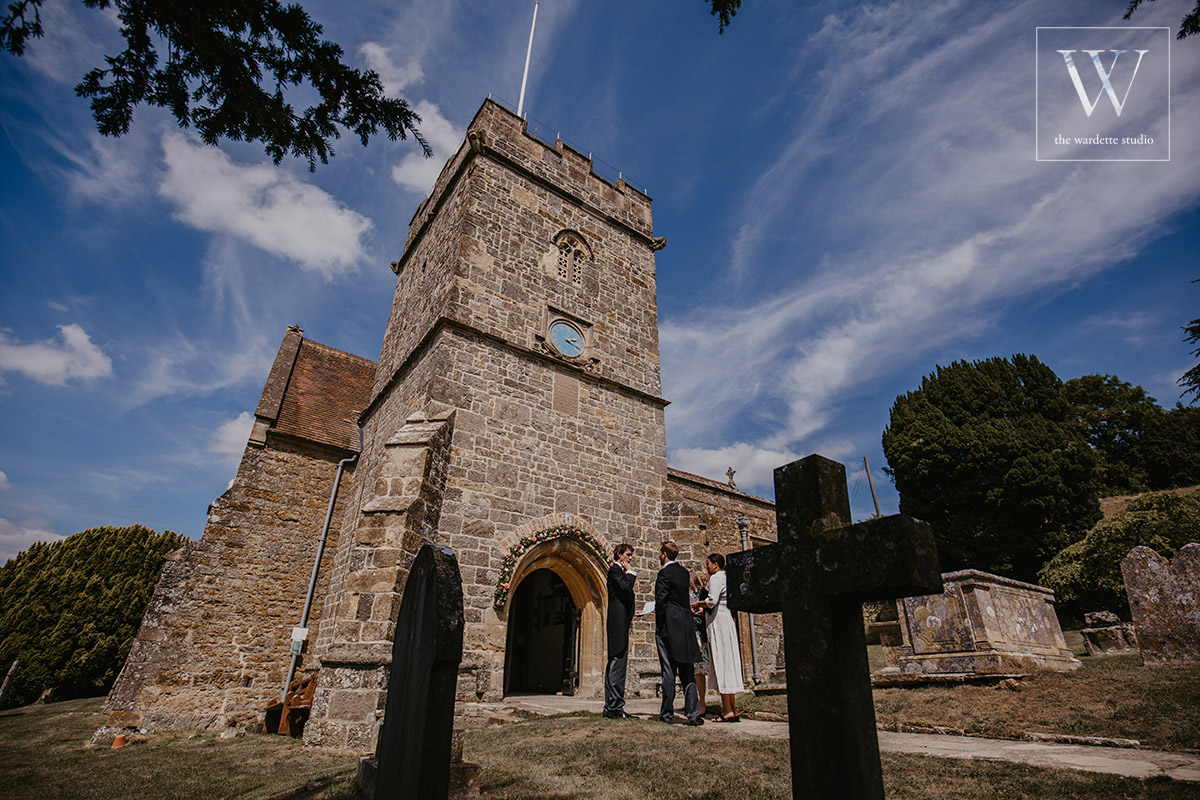 And as it turned out, this spot was only moments from the church. Though the view was amazing, the location was right on a road, so after jumping all the fences and gates, I found another location with the same killer view. It even had their church spire peaking out from the hills behind. I might have done a small victory dance. It's ok, no one saw.
So the next time I found myself stood there, was after the ceremony the next day.
In the searing heat, and under the strongest sun, we attempted to take some couple shots.
Max was in a wool morning coat, and I have no idea how he survived it. But as always, these guys trusted me completely. They seemed to take it as an opportunity for a few minutes of quiet time together. And this is always a sign that the couple are truly in the moment, not stressed or worried or too desperate to get photos over with.
They were totally in it with me.
I'm so glad we battled through the heat and hard sunshine to get these shots. And I'll remember these moments for some time. I adore shooting in the south west and am lucky enough to get quite a few weddings in the area.
There's something about the atmosphere in Somerset which gets me excited each time I shoot there.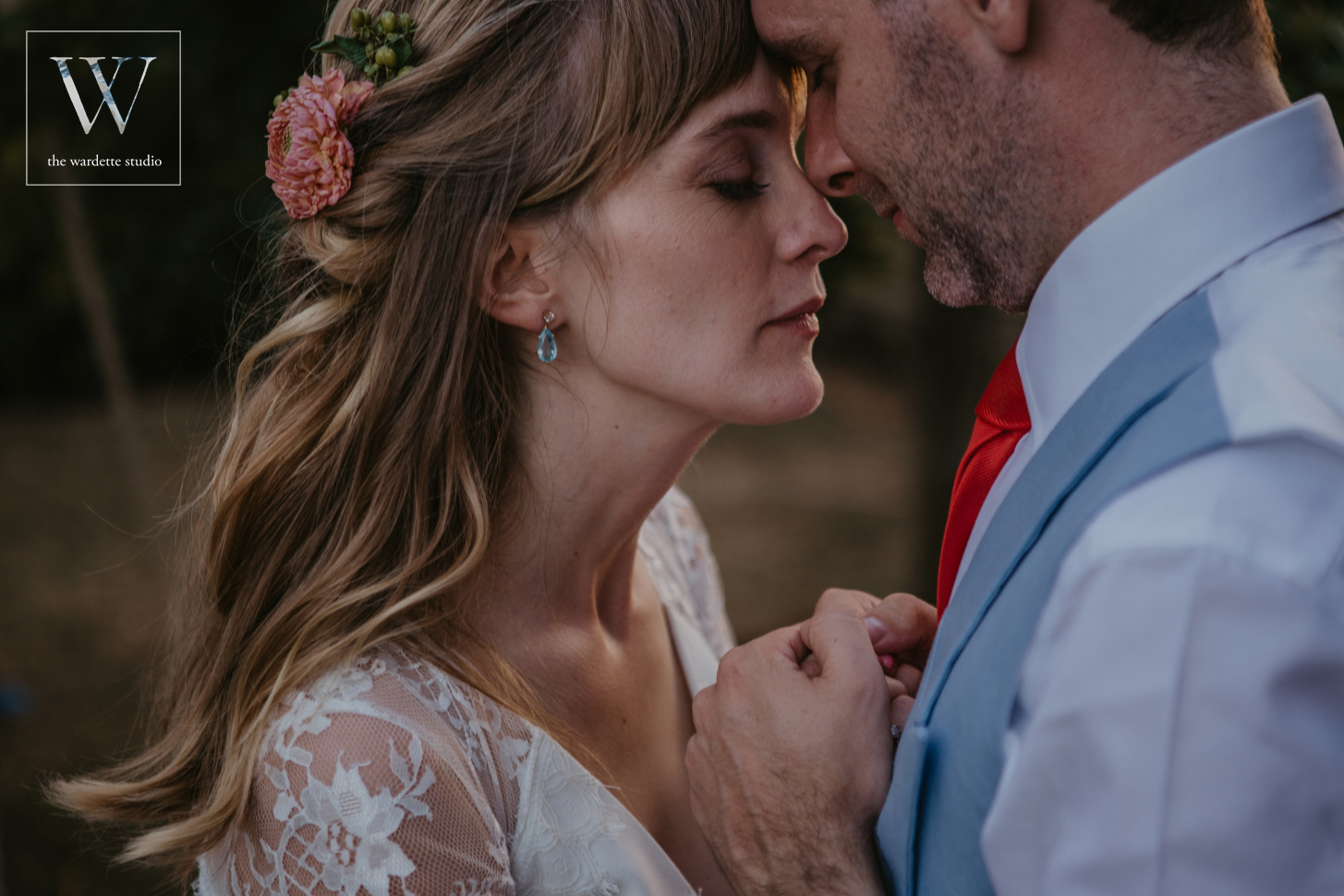 Huge thanks to Max and Amelia for having me shoot the day. You booked me from Cambodia, on just a recommendation and my portfolio. Incredible. Thank you! Oh and thank you for being my first couple who had a tuktuk as their wedding car! Hanging on in there with all my cameras was a proper giggle!!