This week's wedding is just your average wedding… in a Palace. No, you heard me right, a Palace. An historic palace which has housed royalty as famous as Queen Elizabeth I. I'm not sure much more of an introduction is needed to be honest, except to say that the couple at the centre of this amazing setting are also wonderful. I mean, you can't not love a couple who go for a bubble exit instead of a confetti exit, can you?
Important Note- Should any suppliers wish to use or share these photos, please contact me directly at gemma@thewardettestudio.com. Any unauthorised commercial use of these images is in breach of copyright. Any personal use of these images must be fully credited to The Wardette Studio, with no cropping of logo.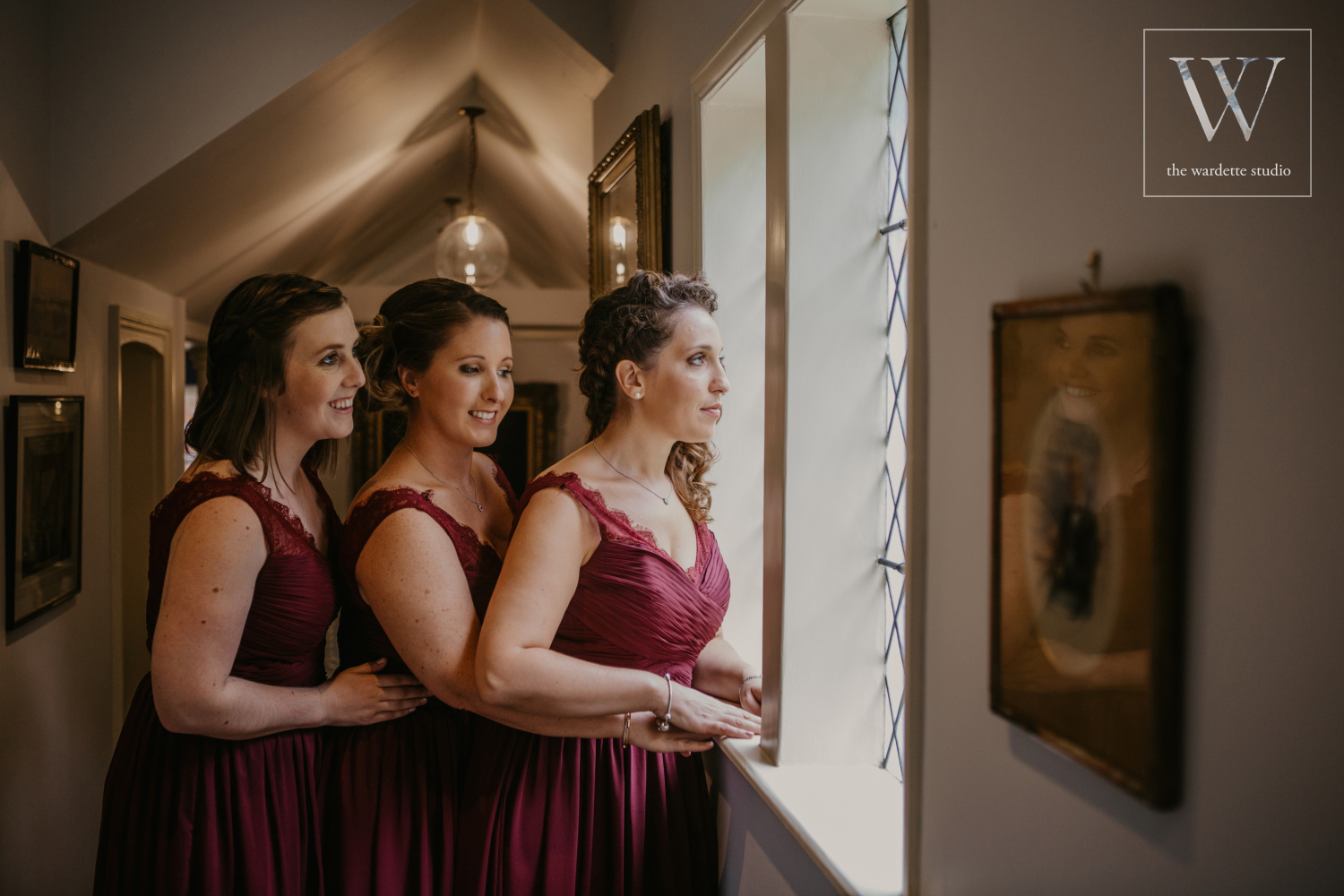 I have photographed a wedding at this venue before. Some years back, I battled horizontal rain and freezing temperatures in December. And even then this place still shone. This time though, approaching it's facade in the morning light, I was definitely more relaxed. At least, for the most part, the weather would be on my side.
The colour of this building always grabs me, with it's tiny, Tudor, terracotta coloured bricks. And though it's scale is dwarfed by it's neighbour, Hatfield House, it still has such a commanding presence. There's something very inviting about it too.
Where other grand building facades seem austere and closed-off, this one seems to welcome you in.
Once you enter the building, you walk straight into it's main banqueting hall. A room which reaches up into an incredible (and original) vaulted ceiling. The room also stretches far to the left and right,
with ancient tapestries hanging on the walls, and grand oil portraits of aristocrats staring down their nose at you.
If I were here without a camera, I'd still be excited. But by some great stroke of luck, this was my office for the day…
It's no wonder really, that a bride in a stunning gown looks so at home here. This building was designed to house grandeur. Don't get me wrong though, this setting is far from ostentatious. Somehow, it achieves all this majesty without being shouty about it. When a bride and groom walk across the wooden floor here, it can almost feel like home.
Ok, maybe that's a push. And maybe I'm getting way too excited about bricks and mortar. But Toby & Aby chose this place, and to that end, this place expresses exactly what they wanted it to for their wedding.
It's perfect mix of character, warmth and style.
And cheesy at it might sound, so are they.
There were lots of personal touches that helped the couple put their mark on this place too. My favourite was the bubble exit, which though needed a little planning and a strategic bubble machine ( Go Team Bubbles!) looked fantastic. It felt quirky and cool to do something like that in such a grand old setting.
These guys trusted me so completely with the photos. They let me do whatever I needed to tell the photo story, and followed me out by the hand whenever I gasped "oh but the light right now is great guys".