With all the snow hitting the UK recently, I thought I'd share some Wintry Wedding Inspiration all the way from The French Alps. This is a Styled Shoot, shot with a real couple, in a hidden break in the trees off my favourite slope. It's low-fi, with no suppliers, and everything is collected and put together by myself and this session's bride.
Important Note- Any unauthorised use of these images is in breach of copyright. Should any blogs or suppliers wish to share these photos, please contact the photographer directly at gemma@thewardettestudio.com.
It's all about giving zero f*cks for tradition. Yes, get married, have a wedding. I'm not knocking it, after all, I am a wedding photographer. But if you want to runaway, throw on a blue velvet coat, black dress and get your Groom to carry your bouquet of dried flowers through a snowy forest.. DO IT. I'll come shoot that too…
For several months of the year, I am beyond blessed to live in a Winter Wonderland. The French Alps are a snowy dream; pine tree silhouettes line mountain ridges, and chalet roofs tumble down winding roads. It's so easy to go down the "Winter Wonderland" route when getting inspired to shoot, but here's the thing. It's not always Christmas. And snowy mountain elopements don't need to feel like Holiday Cards. And frankly, I'm bored of seeing this incredible place painted one way.
So what did I do? I decided the only white thing in this Wedding Story was going to be the snow, and sultry and jewel touches in colour would contrast so beautifully with it. I landed on Black and Gold, with hints of Petrol Blue. But texture was also key here; I wanted everything to contrast the snow; velvet, metallic gold with patina details, sequins, beading, dried flowers, and lots and lots of natural tumbling hair.
With a couple like Al and Patricia, who literally have the hair of gods and goddesses, that wasn't hard…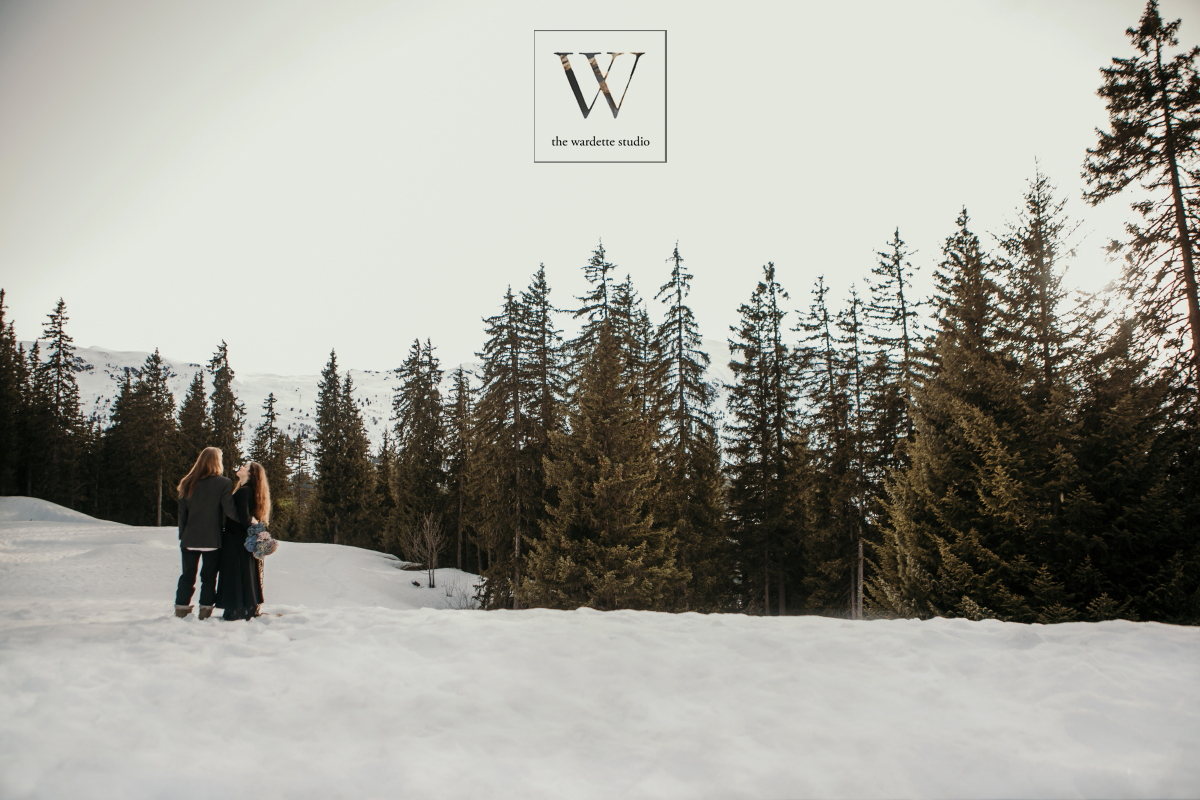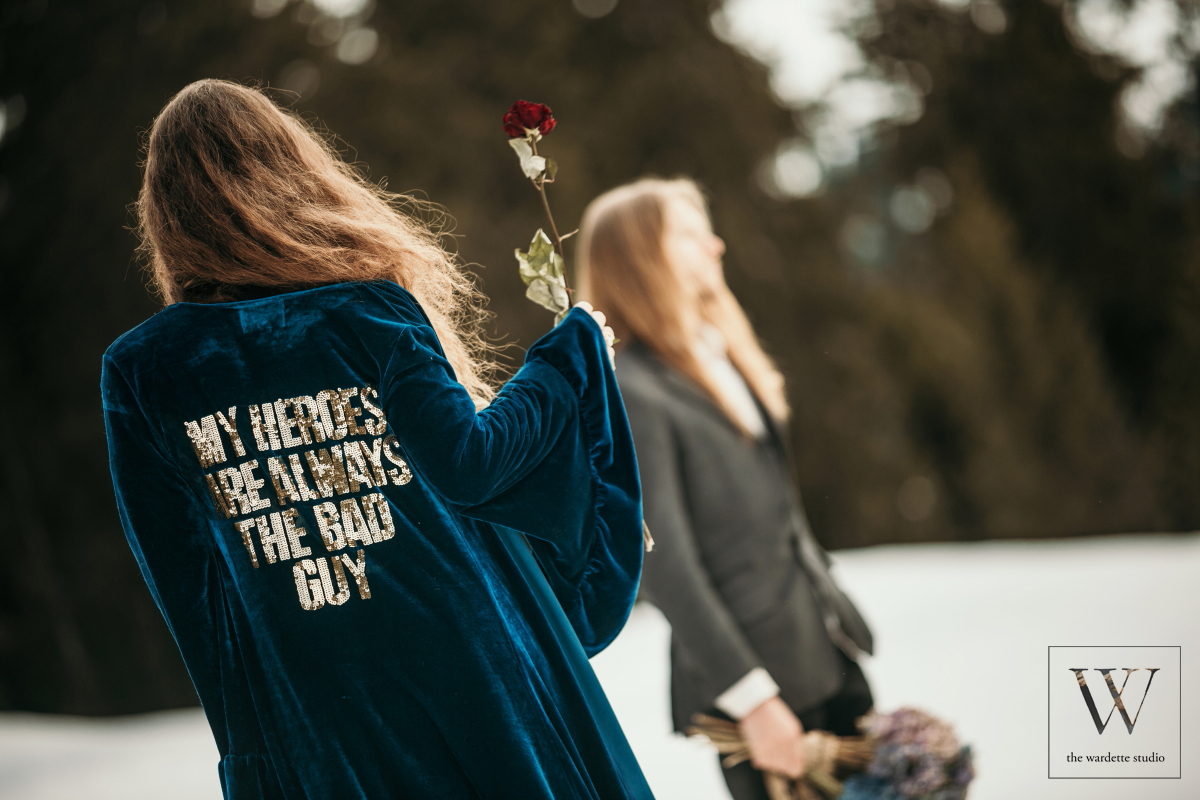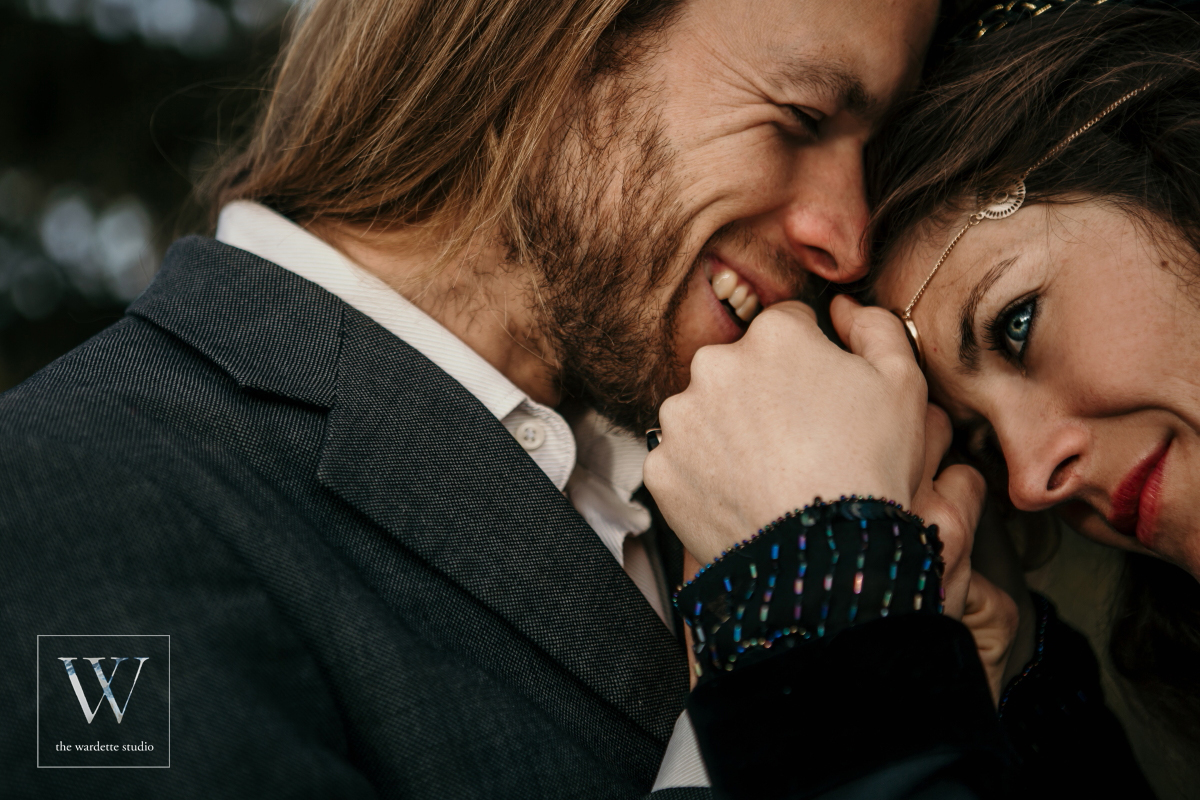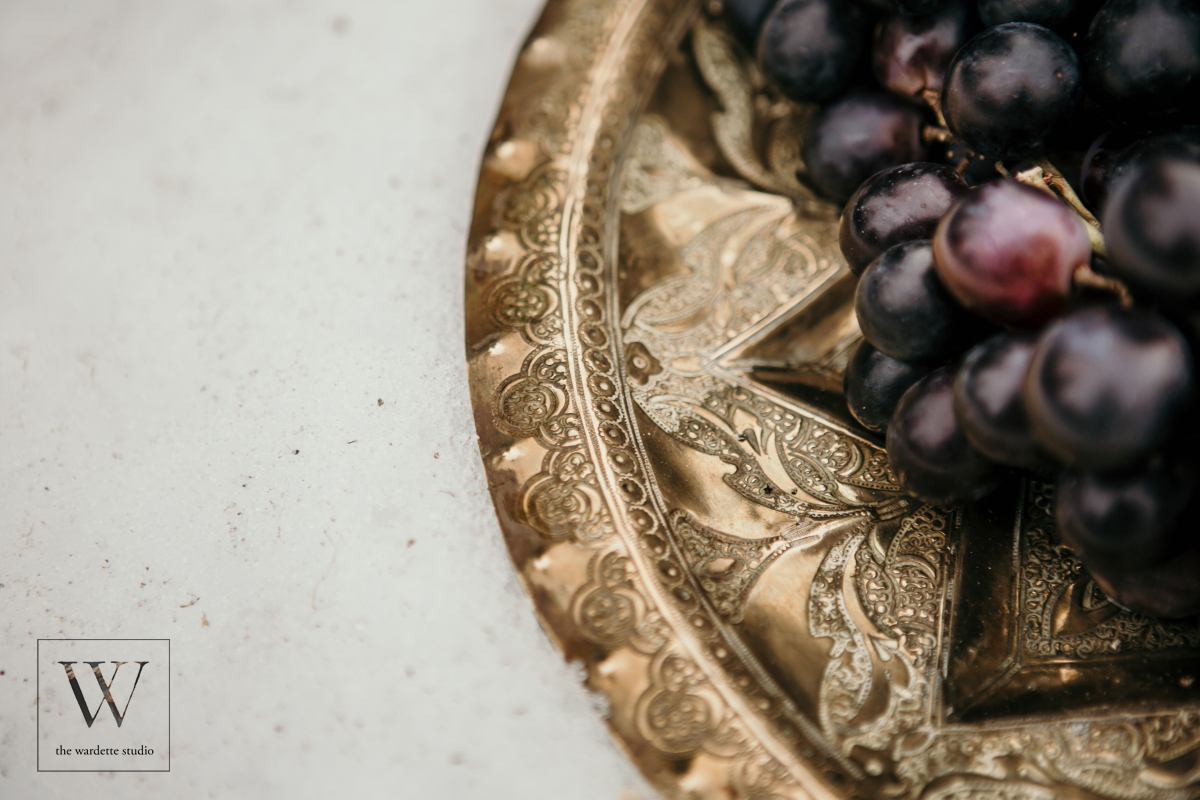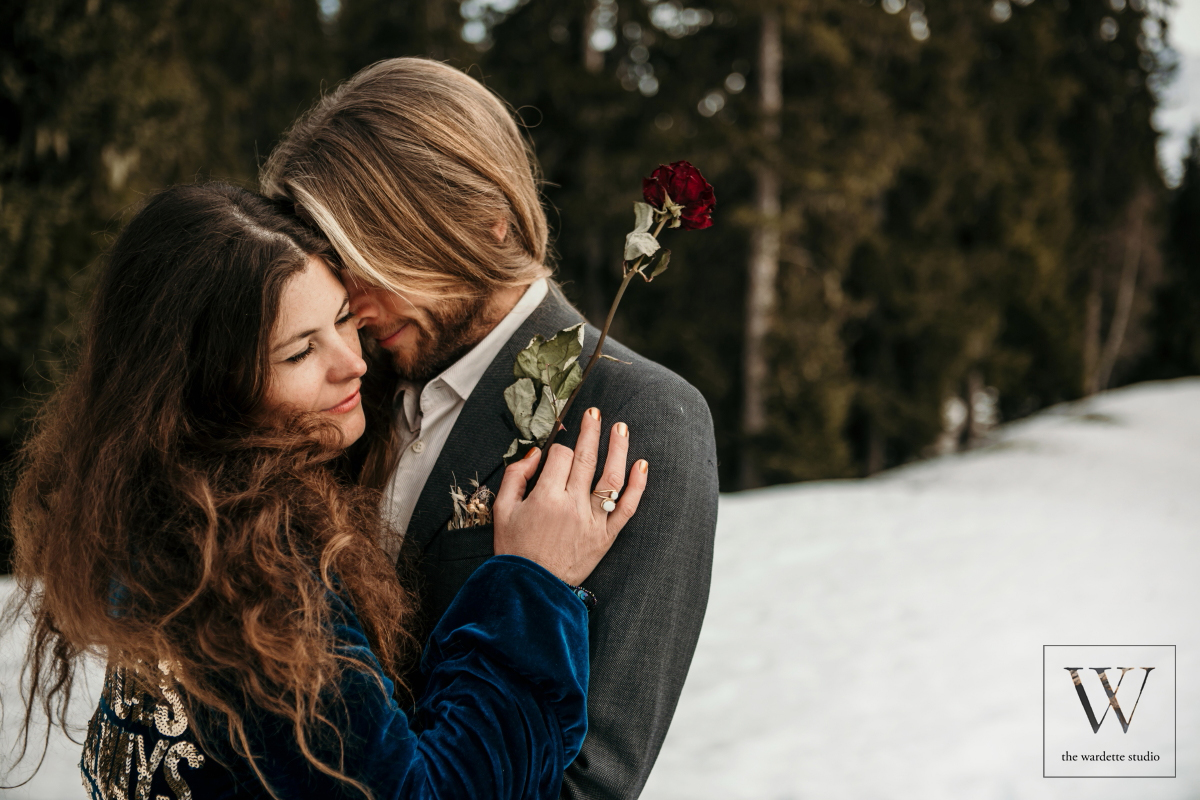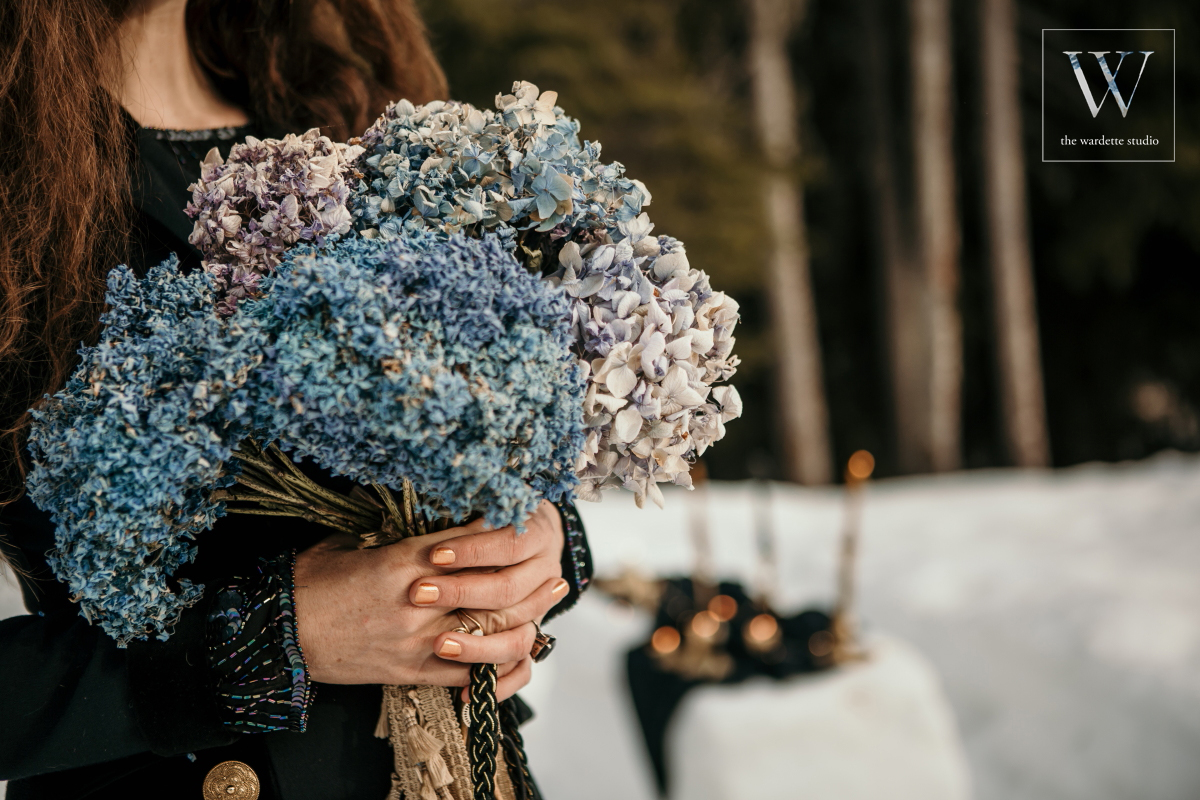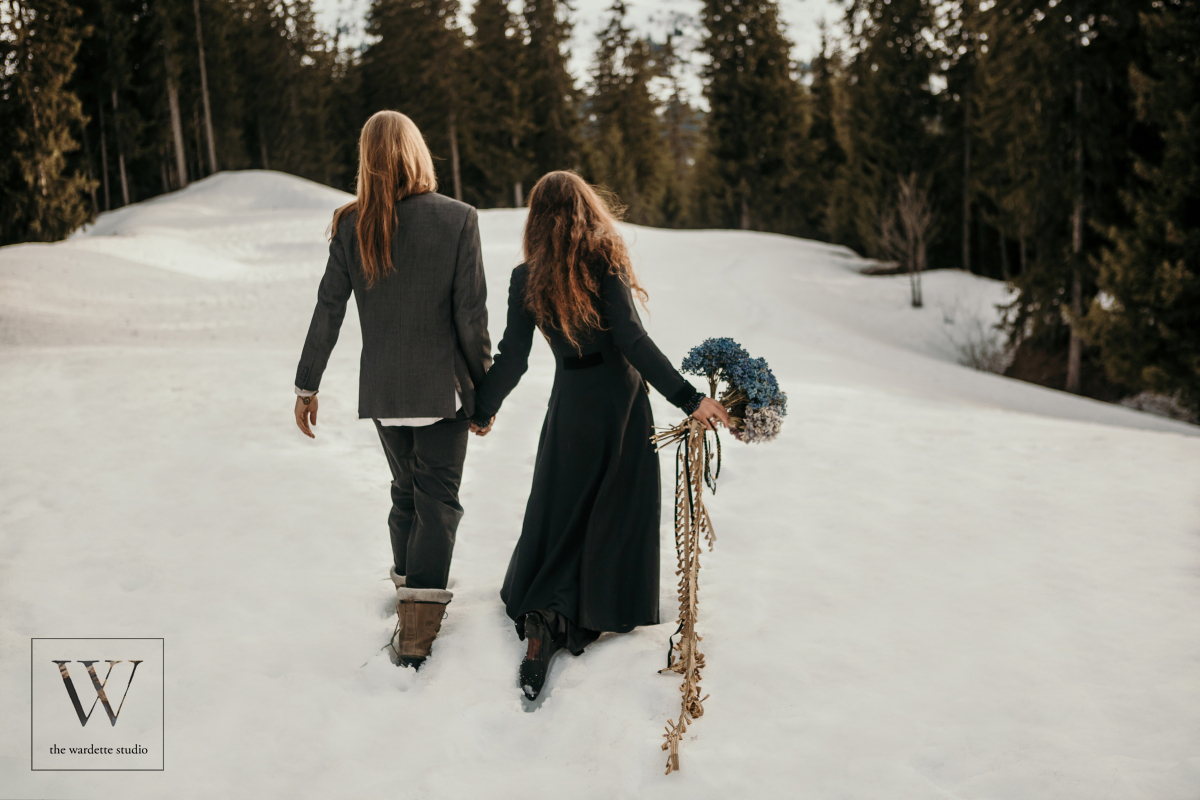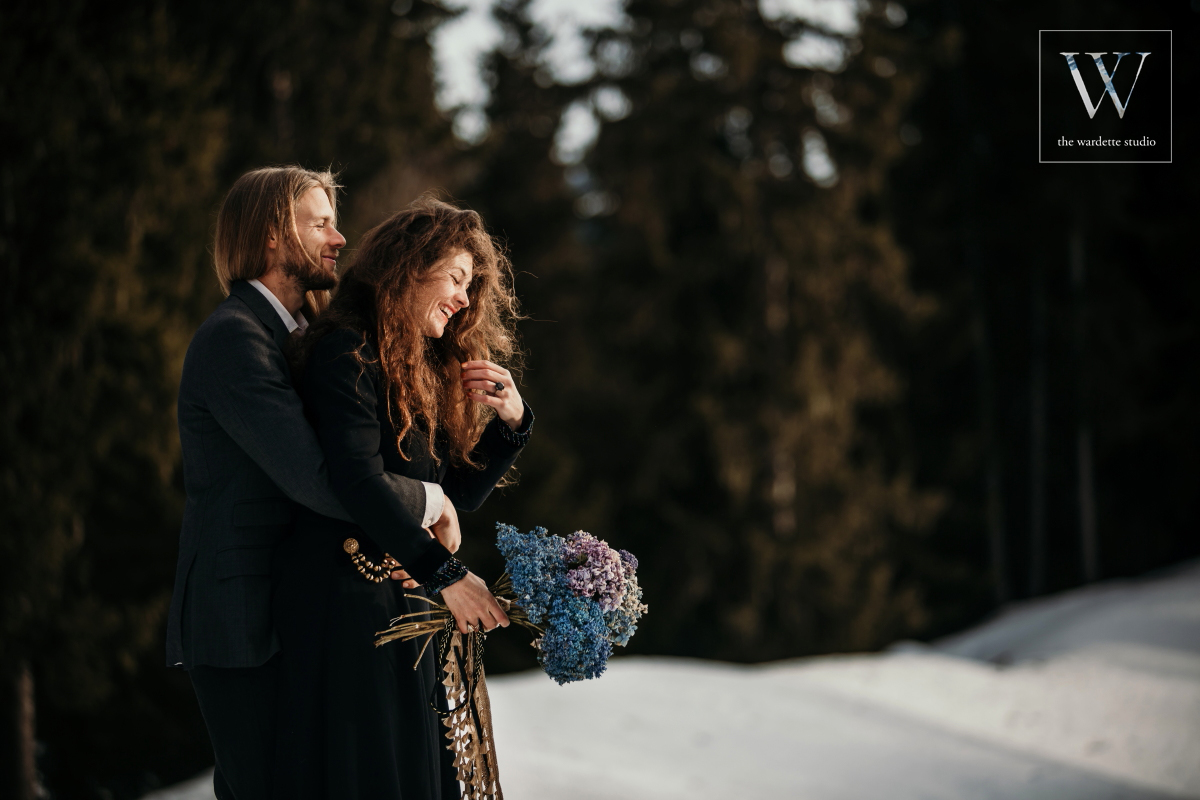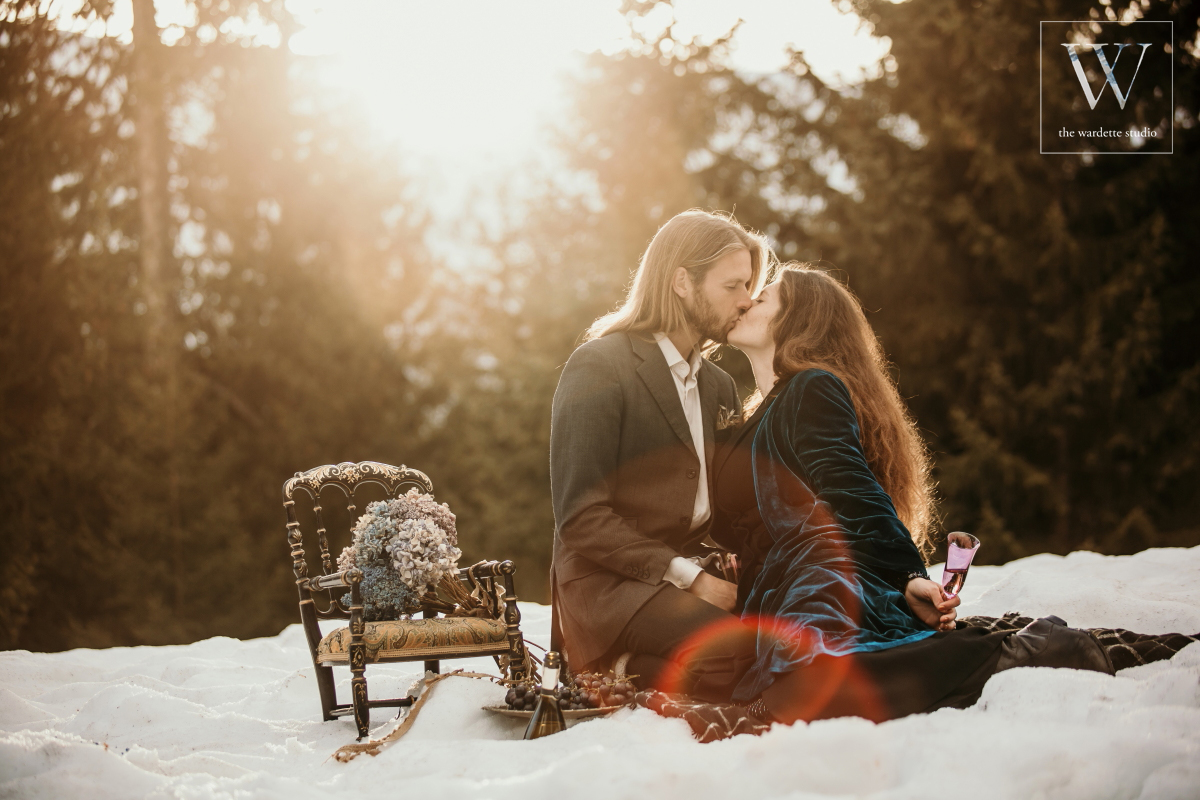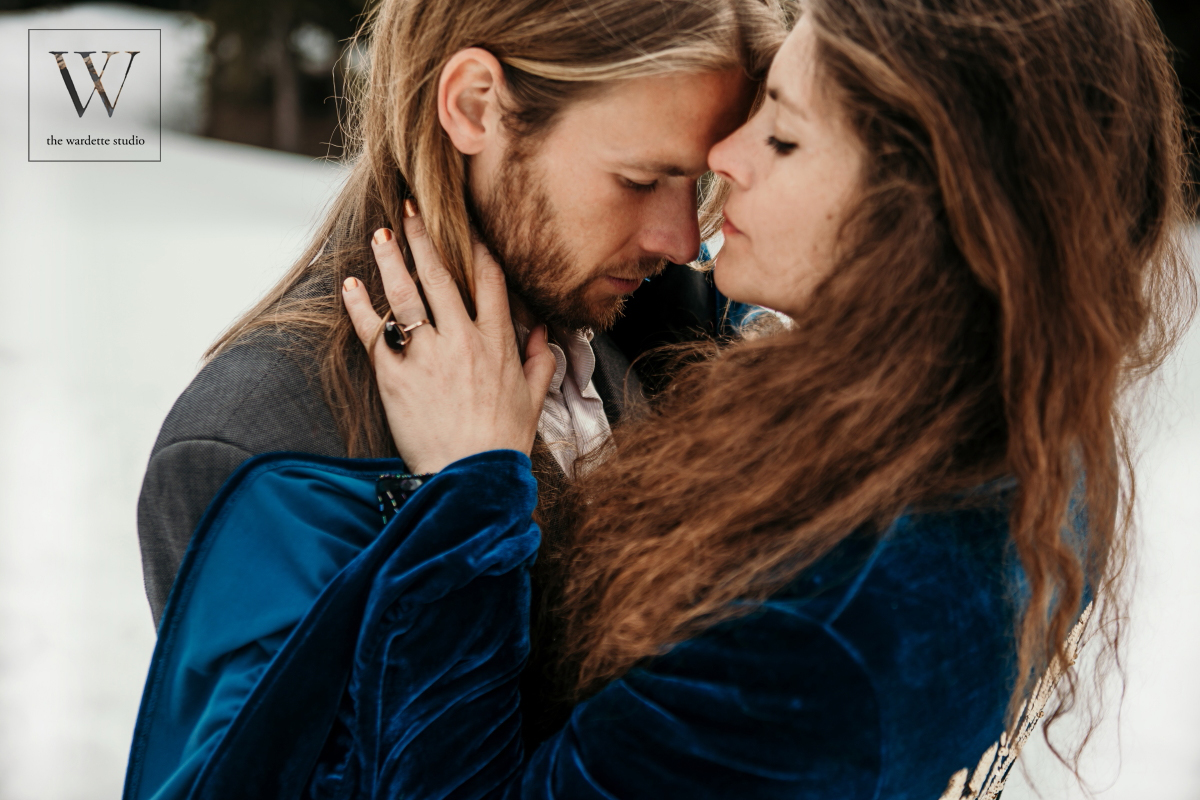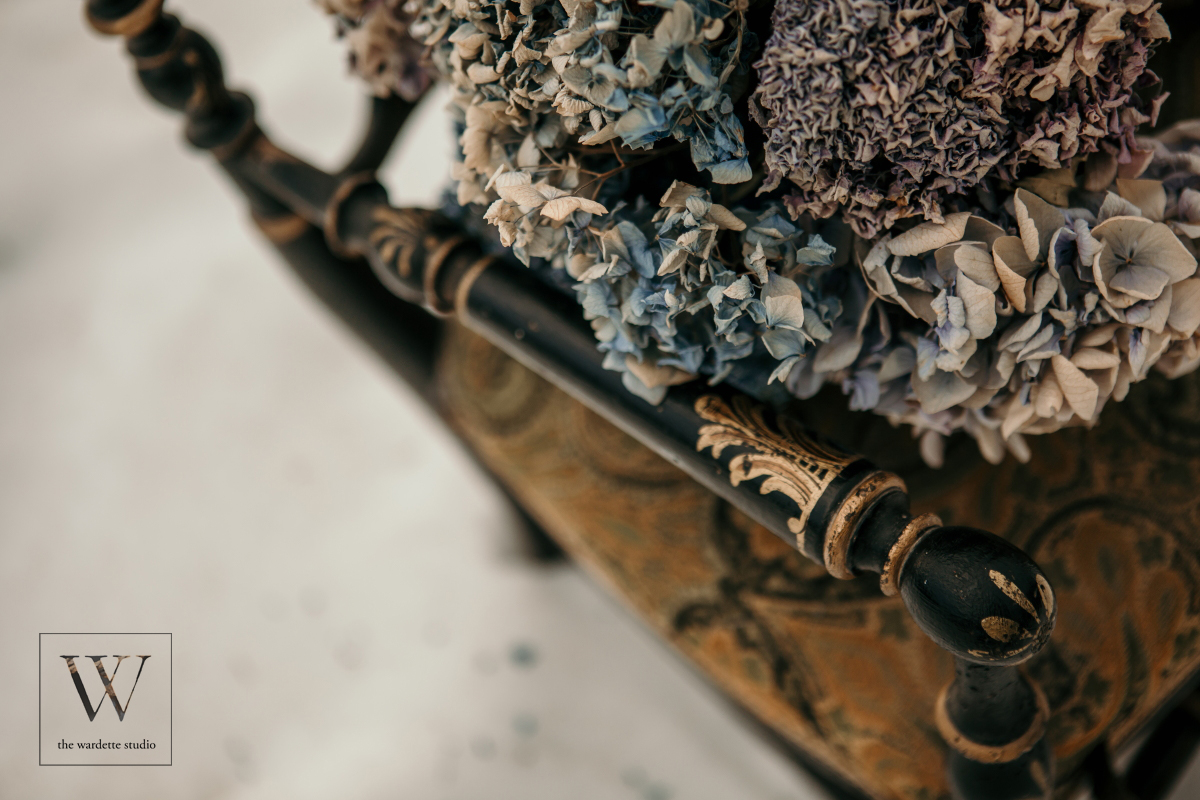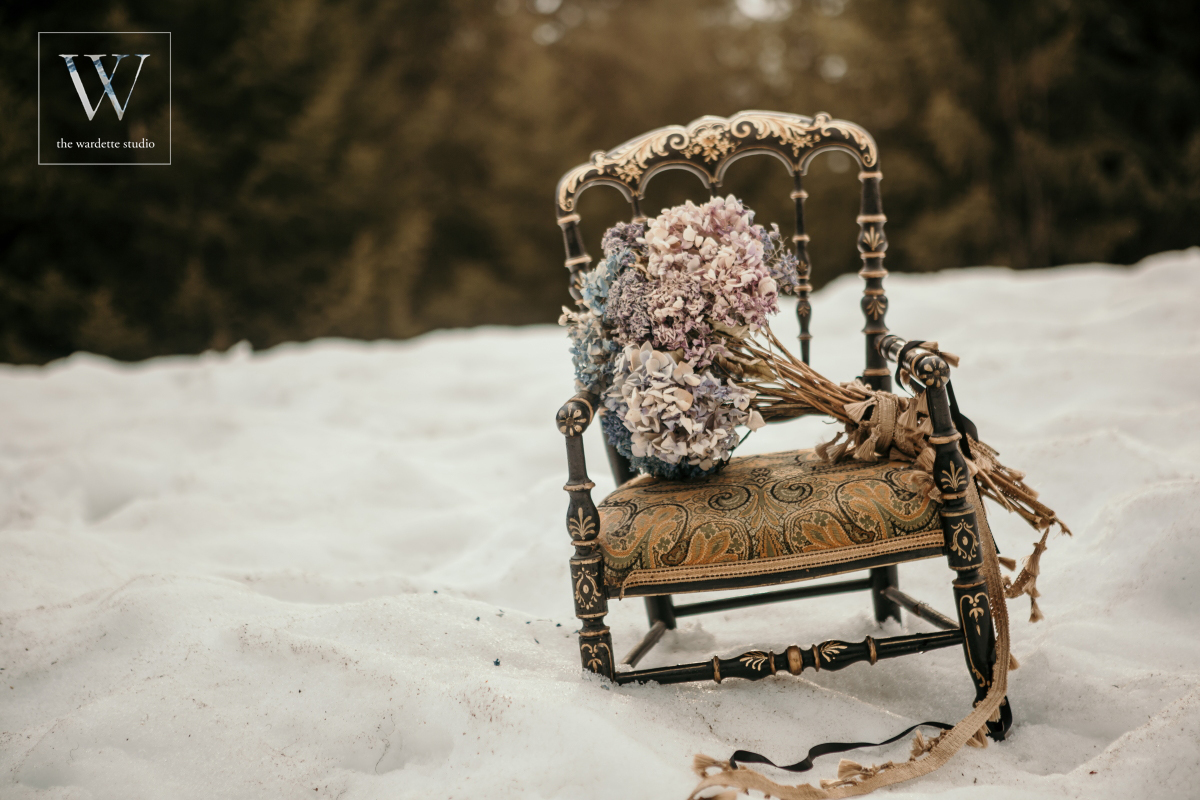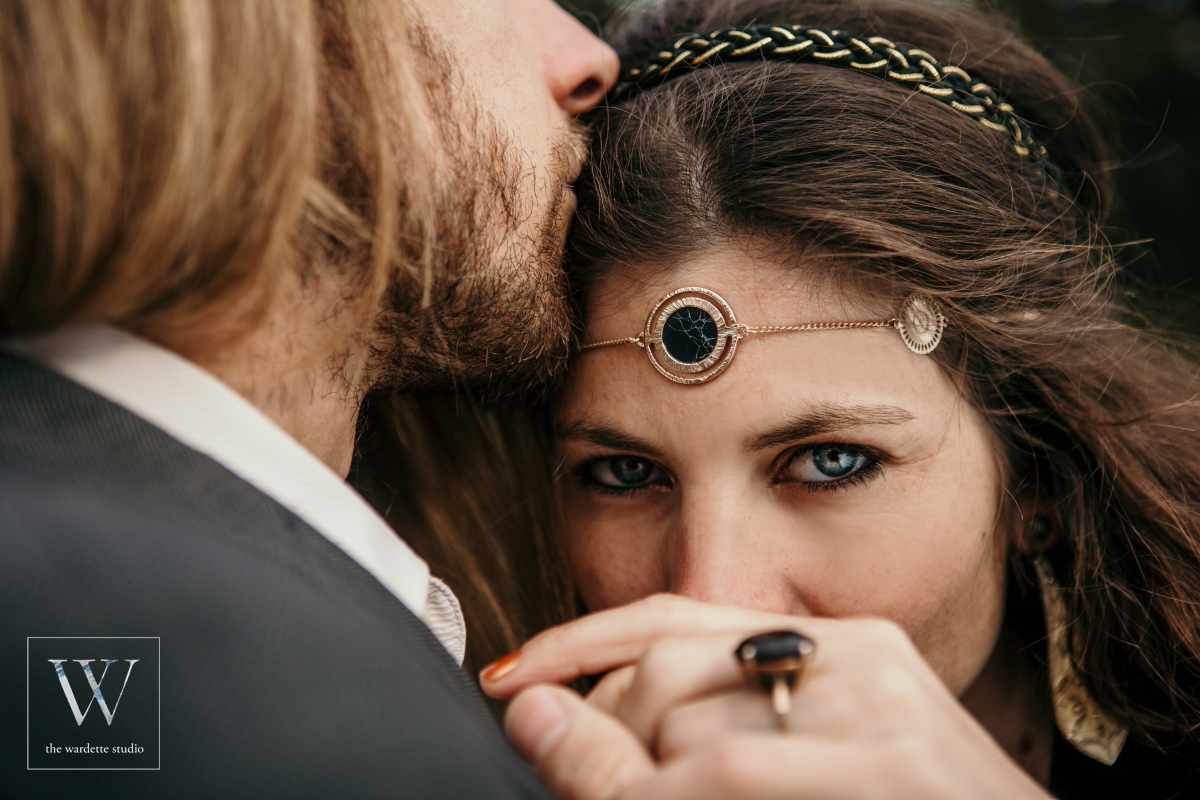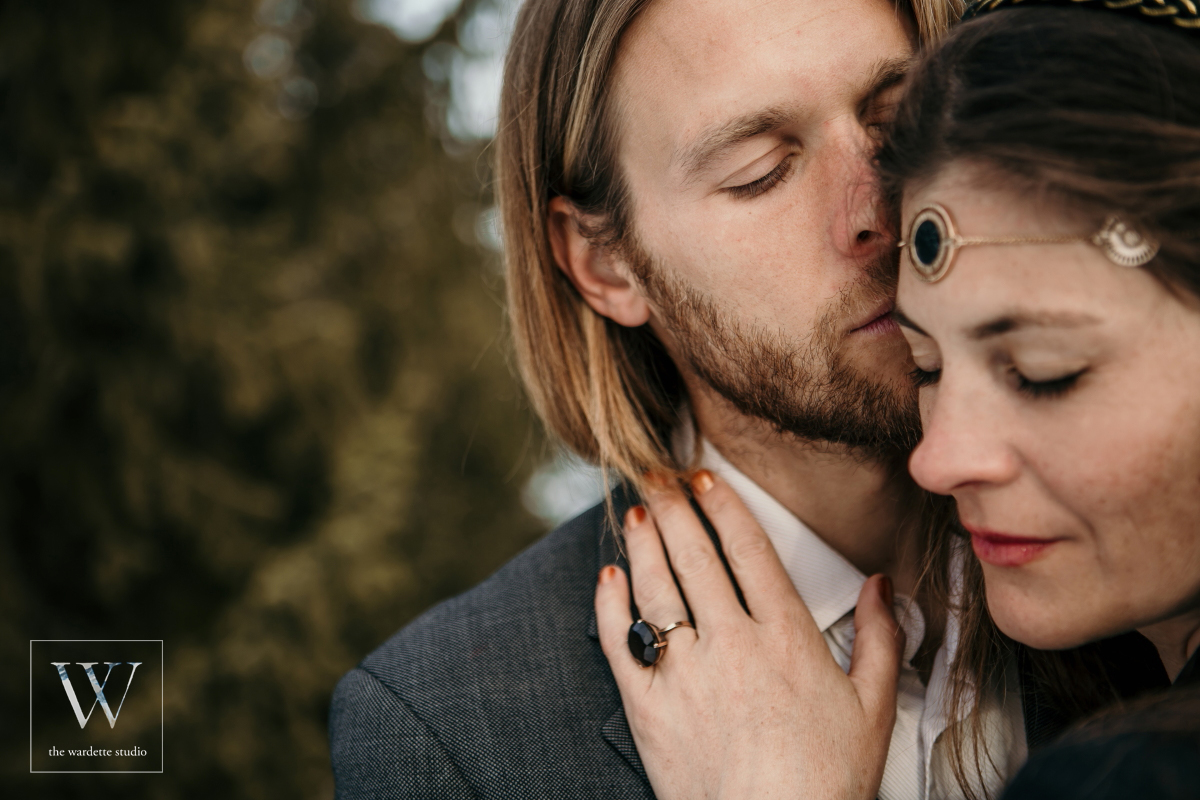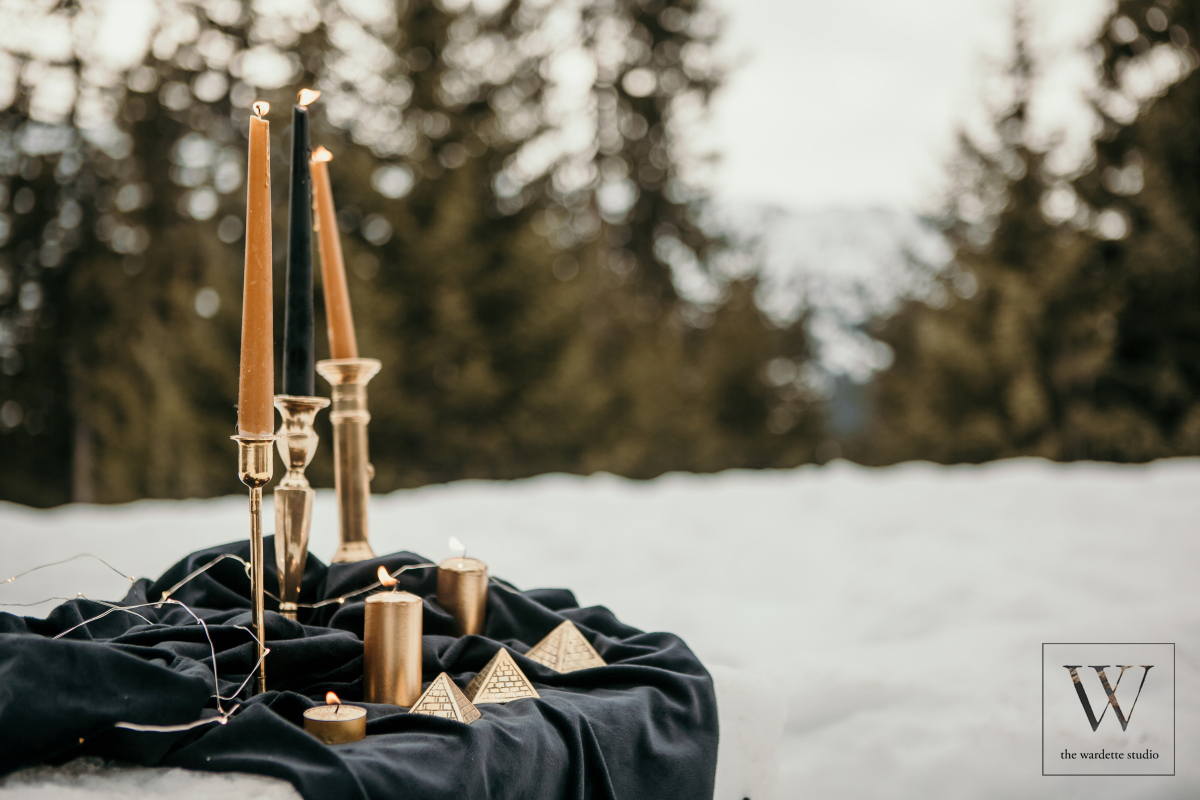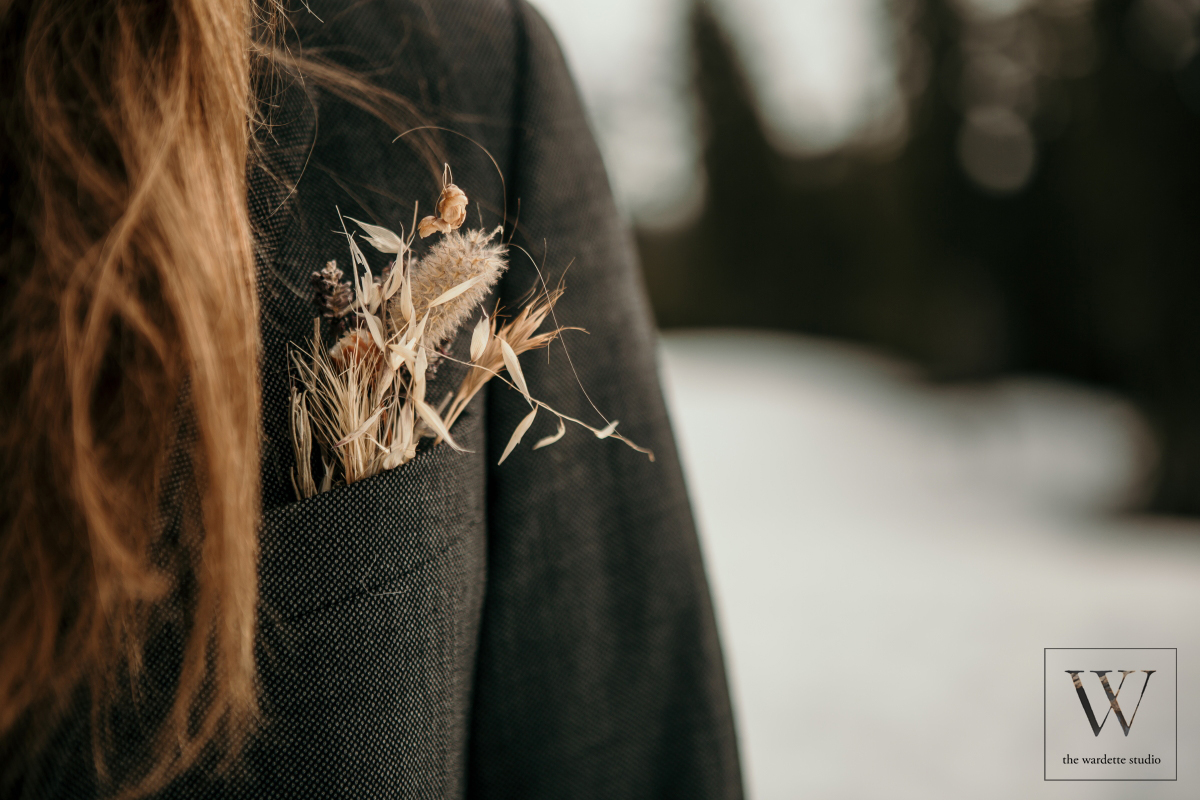 This session was so much fun to put together, and to shoot. It made me long for more couples to be ballsier with their style choices. Pick things which make you smile, that make you chuckle… have fun with it all. Are you lovey-dovey people? No? So be goofy! Are you more rock n roll than twin-set and pearls? Do it. Don't like full blown suits/ dresses? Who ever said you HAD to get married in a dress or a suit anyway? Your wedding should feel completely you. Also, tradition is great, but doing a few rebellious things can make the traditional stuff all the sweeter. Every time the wedding planning starts to bog you down, or make you feel exhausted and stressed… add a little funny detail to the day, just to make you smile. Go on, rent a neon sign, or choose an evening outfit change. Anything.
I cannot thank these two enough for adventuring up into the freezing snow with me, and trusting me to shoot them together. Special thanks go to Patricia's mother too, who kindly lent me so many of this shoot's props.
Hope everyone back in the UK enjoyed the snow… and to all my mountain friends, ditto ;)
GWx