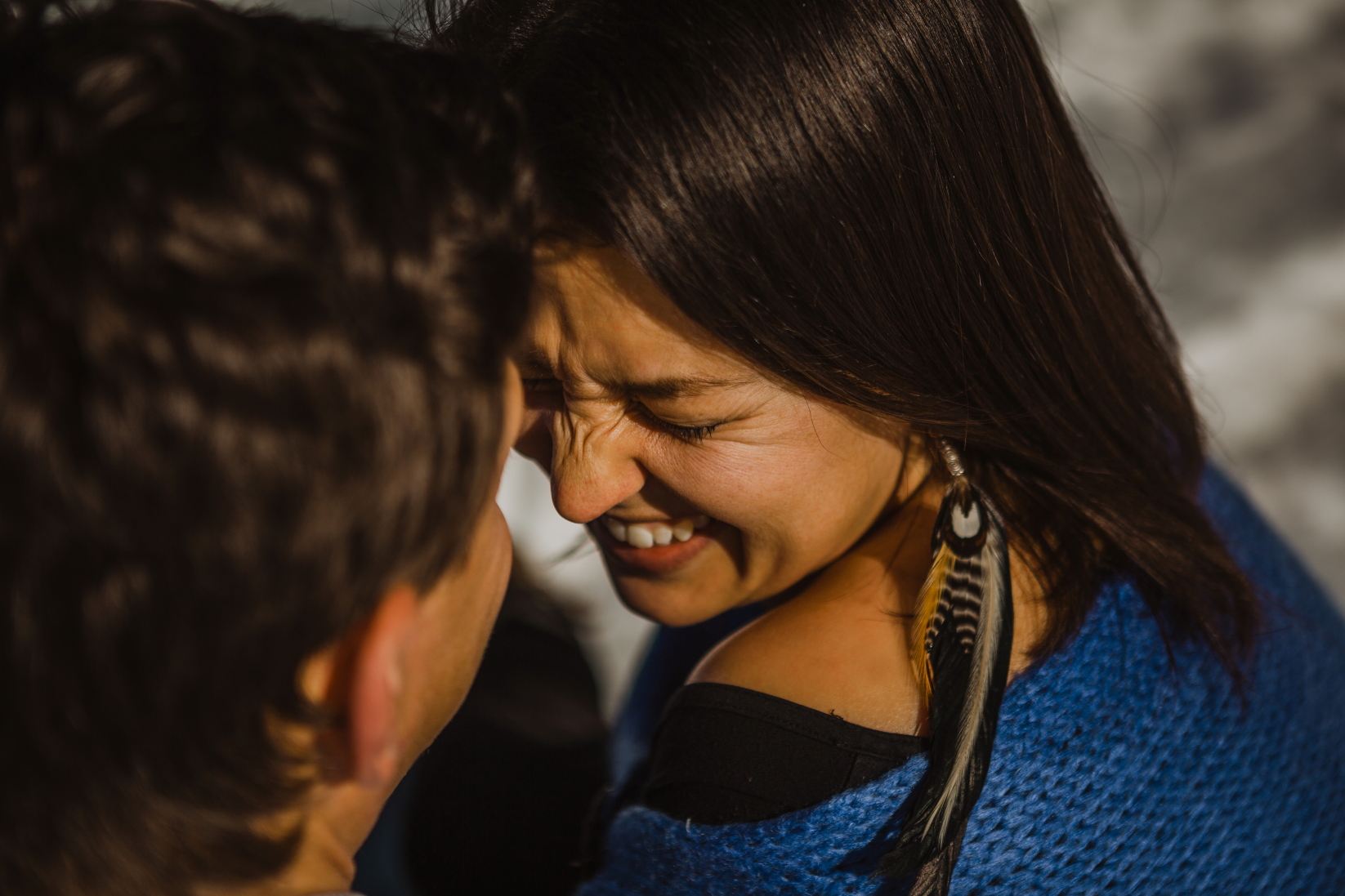 This week I treat you to more mountain views and snowy settings.. this time with the loveliest and coolest of couples. I'm just so bloody excited to come back here in the Summer for their wedding.. Look at them!
Important Note- Any unauthorised use of these images is in breach of copyright. Should any blogs or suppliers wish to share these photos, please contact the photographer directly at gemma@thewardettestudio.com.
My blog posts have been less frequent of late. I'd love to say it was because I'd planned it that way, but I've just been shooting so much. I've also needed to take my head out of the social media and blogging game for a while, to learn a bit more about my approach. I couldn't see the wood for the trees, see? But I'm dead excited about the things I'm learning, and how I can change up what I do here, how I lay it out and how I get to chat to you guys a bit more.
You may already know, but I live in the French Alps during the Winter. That alone rocks. But add some local bad-ass wedding bookings, and the chance to shoot their couple sessions up here too, and you have a very happy photographer. I'm pretty spoilt.
So listen, I am yet to work with a couple who hasn't come into these sessions nervous. It's weird right?! For the majority of us, getting cosy and affectionate isn't something we do in front of people, let alone someone with a camera looking right at us. It's definitely a strange feeling at first.
But that's the magic of these sessions. I get to know my couples, how their chemistry works, and they get to know me, and how I work. The absolute key is just time. Time with me and my camera, to let all those nerves and self-conscious worries go. By the time I walk away, and I sneak a look at the last shots on the back of the camera, I'm always blown away. You'd be surprised at how natural you can become on camera, with the right support and the right company.
If you love those intimate, romantic couple portraits… Do a session like this.
Mika & Al were totally trusting. We kept the premise for the session pretty simple… A walk with the dog, something they do everyday. Plus, these mountains are their home.. epic as they are, and exotic as they might look to most, these settings were where these guys would feel most comfortable. And we picked spots with a little privacy (even if the odd cross country skier would whizz past).
Huge thanks to these guys for this gorgeous morning walk, and extra special thanks to pup Beau- he was a star. I'm so psyched to come back this Summer, and shoot what I know will be an EPIC wedding day. Yaaassss.
"Between every two pines is a doorway to a new world."
― John Muir
GWx